Annual review: in a year like no other, universities and their spinouts proved that they really can change the world.
Where do you begin to summarise a year that has been the most challenging on a global scale in living memory? Perhaps, counterintuitively, with some good news: universities and spinouts took up the challenge and now we have not one but three vaccines being administered – in the case of the UK, even at a breakneck speed of 500,000 doses per day. If it continues at this pace, the government will reach its goal of having 70% of the population vaccinated a month early, in August 2020.
Normality will return, thanks to University of Oxford and AstraZeneca, thanks to Johannes Gutenberg University Mainz spinout Biontech and thanks to Moderna, whose success even made Harvard Medical School's Prof Timothy Springer a billionaire.
But also, and do not underestimate this, thanks to everyone in tech transfer offices who worked incredibly hard not only to get these innovations out the door in the first place, but also put in long hours during the pandemic to solve challenges such as a lack of ventilators and medical-grade face masks. It is thanks to everyone who negotiated licences for the vaccines and thanks to everyone who made sure the flood of invention disclosures – following every researcher suddenly having the time to go through their notebooks – kept being dealt with.
The world may have, rightfully so, clapped for care workers and hailed supermarket staff as heroes but everyone in tech transfer offices also deserves a round of applause.
Matt Perkins, chief executive of Oxford University Innovation, said in his office's quarterly update: "The Oxford AstraZeneca vaccine is now rolling out across the UK and around the world. The combined effort across the university this year to make this a reality has been nothing short of extraordinary, and amply demonstrates Oxford's considerable potential to create positive impact globally."
Across town, the university's venture fund Oxford Sciences Innovation (OSI) has similarly not only stepped up to the challenge but, thanks to a £100m ($137m) donation from chemicals company Ineos, is gearing up to tackle another threat looming large over humanity: antibiotic resistance. That is on top of a broad portfolio already covering areas such as cleantech, oncology and biodiversity.
Jim Wilkinson, chief financial officer of OSI, told Global University Venturing: "At OSI we firmly believe the future is in our universities and for us Oxford is the only place to be. Even a global pandemic has been unable to slow down the successful development of Oxford's growing science and technology ecosystem."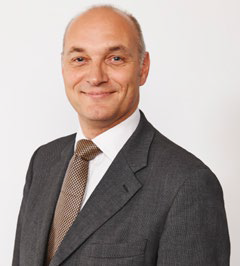 He added: "In regards to OSI portfolio companies specifically, they continued to exceed expectations, raising capital, striking new partnerships and launching new products. During the year we saw major corporations such as Centrica, Genentech, Eli Lily, Georg Fischer, Takeda, India's Serum Institute and Mayo Clinic announce commercial deals and, in some cases, take stakes in our portfolio companies. We welcomed several new investors into the Oxford ecosystem such as RA Capital, Northpond and Syncona and we continue to attract experienced talent from major industry players such as AstraZeneca and BP into the portfolio.
"Highlights included the sale of Base Genomics to Exact Sciences for $410m – one of the largest diagnostic deals of its kind in the UK to date. More importantly, we were delighted that Base found the perfect partner to supercharge the development of its early cancer detection technology and invest in the expansion of the team here in Oxford to create a world-leading centre. And if we needed any further proof that our model is working, not one but two covid-19 vaccines originated from within our portfolio."
Changes are afoot and OSI is now looking to an even more exciting future, with Alexis Dormandy taking over as chief executive following a period where Wilkinson had held that position in an interim position on top of his CFO duties. Dormandy, he noted, "brings a wealth of experience in science, technology and investment to our team. We know he will have much to offer Oxford, the team at OSI and our portfolio."
Moray Wright, chief executive of Parkwalk Advisors, the fund management subsidiary of commercialisation firm IP Group, was similarly optimistic despite challenges early on during the outbreak. He said: "Like most of us, Parkwalk had an unprecedented 2020, with a strong start as the uncertainties of Brexit and the UK election translated into a more stable macro-economic environment followed by the spring arrival of covid-19 where we saw horrendous falls in all asset classes and venture was obviously fairly low on investors agendas.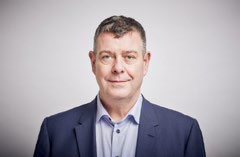 "However, since those lows, global markets have recovered extensively and, in many ways, deep tech has come to the forefront of investors' minds. It was the behind-the-scenes hard work of many scientists around the world that allowed the covid-19 vaccines to be produced in such incredibly short timeframes, giving a ray of light to global economies for the latter half of this year."
He added: "This focus has also perhaps extended to other areas, with climate change and environmental, social and governance criteria particularly coming to the forefront.
"Many of our portfolio companies are seeking solutions to some of these key challenges, and as the portfolio matures, we have seen some of our companies raise substantial – $50m and more – rounds to address some of these issues."
Parkwalk remains a very active early-stage investor, too, Wright stressed. It launched its seventh University of Cambridge Enterprise Fund and its first Imperial College Innovation Fund last year, all while making more investments from its third Bristol and fifth Oxford funds. Overall, Parkwalk invested in 35 spinouts in 2020, with 13 of these being new additions to its portfolio.
Wright concluded: "So overall, we are extremely pleased with the progress across the portfolio after such a difficult year, and we believe the sector will continue to go from strength to strength as the UK seeks to become a 'science superpower' by increasing the R&D spend to £22bn per annum and re-balance the UK economy for the benefit of us all."
These big numbers correlate with the data collected by GUV over the past year: 956 deals in spinouts globally – and a record-breaking three months with more than 100 deals – mean if you did not know there was a pandemic, you could not tell from the charts in this annual review. It was only marginally fewer deals than 2019's 971.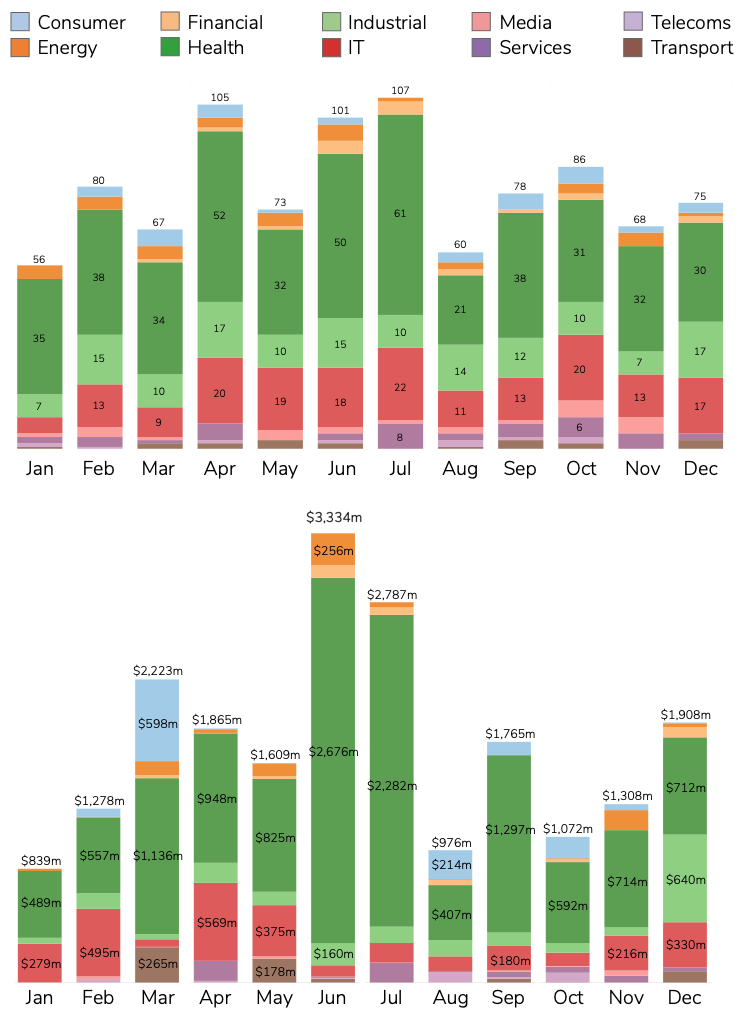 It was not just the sheer volume of deals that was impressive, spinouts also raised more than $20.96bn in 2020. June's $3.33bn towers over everything else – even in 2019, the peak was only as high as $2.69bn in May. What was the total invested in 2019? Only $17.56bn.
The largest sum announced in 2020 was Sana Biotechnology's $700m in capital, although the stem cell medicines developer – linked to Harvard University, University of Washington and University of California, San Francisco as well as, through an acquisition of brain disease drug developer Oscine Therapeutics, University of Rochester – eventually revealed that its "initial financing", as it had called it in a press release at the time, actually consisted of series A1, A2 and B financing. That disclosure, notably, was made in a draft prospectus for a $150m IPO that the spinout filed in January 2021.
Impossible Foods, the meat substitute developer founded by then-Stanford faculty member Patrick Brown, may only appear in our top 10 list once but in fact the company raised two nine-figure rounds: a $500m series F in March and, having used that money to stock its products in 8,000 shops up from 150, a $200m series G round in August.
| | | | | |
| --- | --- | --- | --- | --- |
| Company | Institution | Sector | Round | Size |
| Sana Biotechnology | Harvard University, University of Washington, UC San Francisco | Health | A1, A2 and B | $700m |
| Impossible Foods | Stanford University | Consumer | F | $500m |
| Chang Guang Satellite Technology | Chinese Academy of Sciences | Industrial | Pre-IPO | $375m |
| CureVac | University of Tübingen | Health | Undisclosed | $339m |
| Pionyr Immunotherapeutics | University of Toronto | Health | Undisclosed | $275m |
| Thrive Earlier Detection | Johns Hopkins University | Health | B | $257m |
| CloudWalk Technology | Chinese Academy of Sciences | IT | Undisclosed | $254m |
| SambaNova Systems | Stanford University | IT | C | $250m |
| Lilium Aviation | Technical University of Munich | Transport | Undisclosed | $240m |
| Recursion Pharmaceuticals | University of Utah | Health | D | $239m |
Noteworthy deals happened elsewhere, too. Peter Devine, chief executive of multi-university venture fund Uniseed, underlined investments in Ferronova, a University of Sydney spinout that collected $2.6m in series A financing to commercialise its iron magnetic nanoparticles for use in the diagnosis, surgery and therapy of solid tumour cancers, and in Liquid Metal Plus, set to use its cash to advance University of New South Wales technology relying on liquid metal solvent to absorb CO2 and convert it to carbon flake and oxygen through a low-energy process.
Devine also recalled the regulatory approval of Hatchtech's headlice treatment in the US – a fascinating, decades-spanning story he shared in a guest comment for GUV in August. A separate guest comment in our October 2020 issue looked at the 20th anniversary of Uniseed, and Devine added: "Uniseed investee companies have continued to make great progress in 2020, with most of these now growing product revenue or progressing in human clinical trials. Uniseed also celebrated its 20th year of operation.
"Three major deals for Uniseed companies were announced in 2020. First, Exonate's collaboration with Janssen (J&J) for its eye drop for macular degeneration; second, Smart Sparrow's sale of its adaptive e-learning platform to leading education company Pearson; and third, multinational custom compounder RTP Company acquiring the patents for anti-scratch nanotechnology additives from Uniseed investee TenasiTech."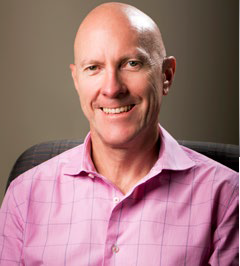 Covid-caused challenges remain, Devine continued, but stressed that it was not all doom and gloom: "Despite this progress, the covid-19 pandemic has been a major disappointment, and has impacted significantly on Uniseed's university partners due to the loss of international student revenue.
"Fortunately, the portfolio is in good shape, though our companies have been impacted to varying degrees by covid-19, examples being clinical trials postponed or on hold; international sales being impacted; some research programmes at partner laboratories delayed or placed on hold; delays in supply of components from overseas for products; and delays in progress of commercial discussions."
However, he mused, "somewhat ironically, a few startups have benefited from the situation. For example, there has been increased customer interest in Cardihab's remote cardiac rehabilitation program due to reimbursement codes for telehealth being opened by federal government and clinicians now unable to perform cardiac rehab face to face as the patient group is very vulnerable to covid-19."
This crisis is, notwithstanding the cost of human life, also not like the last one, he said.
"Unlike the global financial crisis in 2008, the covid pandemic has not impacted on the availability of funds for Australian technology. During 2020, Uniseed Fund-3 invested A$3.71m, the Uniseed Follow-on Fund invested A$3.56m and the Uniseed Co-Investment Fund (Stoic VC) invested A$3.92m.
"These investments were leveraged with A$49.22m received from other investors and A$33.78m received in non-dilutive funding including grants. A number of major Australian venture funds were also closed in 2020."
Alastair Hick, senior director of Monash University's commercialisation office Monash Innovation, echoed Devine's words: "Covid-19 has meant that 2020 was a challenging year operationally for Monash Innovation and all Australian universities looking to translate their research through spinouts and startups.
"The nature of the Australian research landscape is one with only a small number of research-intensive corporates such as CSL and Cochlear having their research based in Australia. This results in five of the top ten local provisional patent filing applicants in Australia being universities and one was the government research organisation CSIRO.
"As a result, travel is an essential part of finding investors and corporate partners for Australian TTOs and in 2020 this was completely off the agenda, with the effective closure of borders in early 2020 helping with the strong response to keeping the country relatively covid-19 free."
He emphasised, however, that "despite this Monash Innovation has seen a very successful year with no noticeable drop off in activity, either at the early stage of invention disclosures, through to investment deals. This is building on a strong five years of growth and the development of a solid pipeline with good investor relationships, and a significant increase in capital availability. We are also moving our technology transfer and entrepreneurship activities closer together to capitalise on the increasing interest in innovation and entrepreneurship in the research community."
Hick identified a series of trends, such as the rise of founder-led spinouts. "For Monash this is highlighted by Additive Assurance, focussed on quality assurance in additive manufacturing, who received a seed round led by IP Group," he explained. "Additive Assurance have had significant support from Monash via proof-of-concept funds, mentoring, accelerator programmes and access to IP Group funding, much of which was not in place five years ago.
Another trend, he said, was that "ecosystem support is becoming a crucial piece of the spinout landscape," and this included new space for entrepreneurship hub The Generator, a Makerspace and plans to further develop incubator space for spinouts both on and off campus. The Generator has also stepped up its support to help founders launch companies.
Hick added yet another trend was "the development of the investor ecosystem through strategic relationships with investors such the Group of 8 universities with IP Group who have now invested in three Monash spinouts and more than 10 in total over in the past 18 months.
"In the biotech space Monash has BioCurate, a A$60m joint venture to translate biomedical research with University of Melbourne as well as MRCF, the major biotech investor in Australia who continue to invest in Monash spinouts such as Cincera, working on approaches to treat fibrosis, and allergy company Aravax.
"We are also seeing other VC funds such as Blackbird, Square Peg and AirTree raise significant follow-on funds and new funds focussed on university founders such as Galileo Ventures and Skalata Ventures, both of which Monash has actively supported."
Looking ahead, he pointed out that Monash was "starting to see examples of real financial successes as the 10-year overnight success stories start to become significant companies in their own right. Additive manufacturing company Amaero International and 4D Medical who developed respiratory imaging and ventilation analysis both started at Monash around 2013, and both have now successfully listed on the ASX with a combined market cap of A$700m."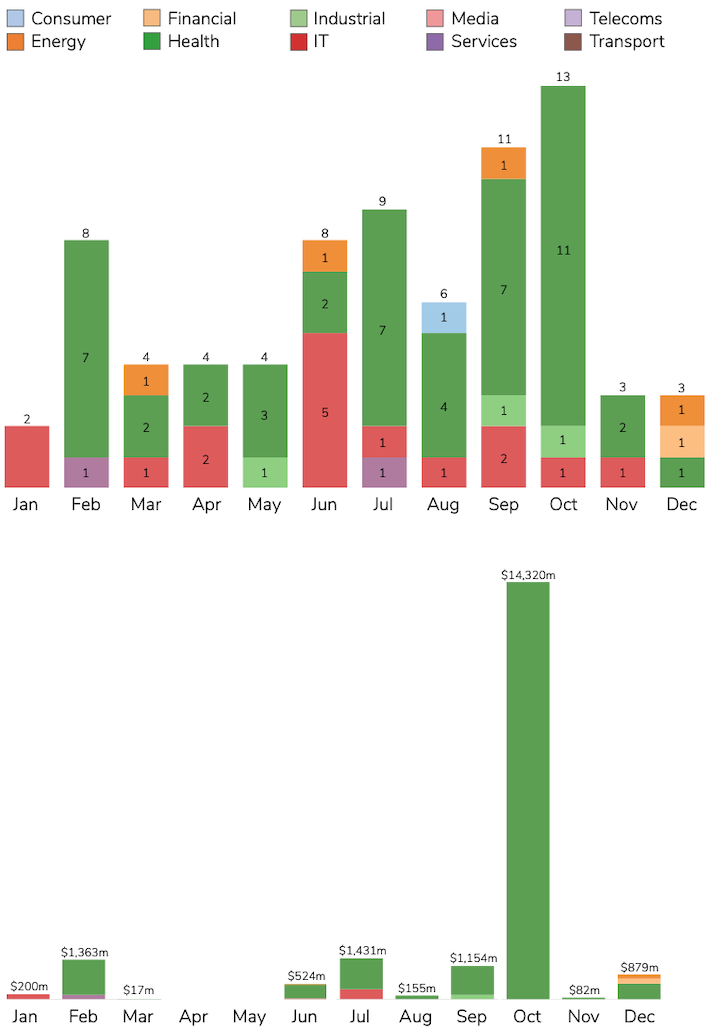 Speaking of exits, the IPO bonanza has meant many spinouts have benefited. Out of the top 10 biggest exits in 2020, four were flotations and all of them fetched nine figures. The biggest was that of AbCellera, an antibody therapy developer based on University of British Columbia research and also backed by University of Minnesota, which first raised $483m in an already upsized offering with shares priced above the range, but when shares shot up from $20 to $61 on opening day, it was inevitable that underwriters would take up the overallotment option – boosting the IPO to $556m in the process.
With 75 exits overall – up from 67 in 2019 – there is no doubt that university tech transfer has nothing to worry about. The $13.1bn all-cash acquisition of MyoKardia, a US-based heart disease therapeutics spinout of University of Colorado, Boulder, by pharmaceutical firm Bristol Myers Squibb also proves that this really is a long game, where an IPO might just be another funding round on the way to a much, much larger exit: MyoKardia's 2015 public listing had brought in a comparatively small amount of $62.5m.
Not all exits are such blockbuster deals, but they can be striking for other reasons. For example, Oxsed, a rapid coronavirus testing spinout of University of Oxford, was acquired in November by genetic testing services provider Prenetics' DNA Fit Life Sciences subsidiary for an undisclosed amount. In any other year, this would fly under the radar but for one, Oxsed was not just a regular spinout, it was a social enterprise – one of 10 so far set up by OUI – and for another, the exit came just six months after the company was launched.
| | | | | |
| --- | --- | --- | --- | --- |
| Company | Institution | Sector | Round | Size |
| MyoKardia | University of Colorado, Boulder | Health | Acquisition | $13.1bn |
| AbCellera | University of Minnesota | Health | IPO | $556m |
| Inflazome | University of Queensland, Trinity College Dublin | Health | Acquisition | $448m |
| Base Genomics | University of Oxford | Health | Acquisition | $410m |
| Relay Therapeutics | UC San Francisco | Health | IPO | $400m |
| Cambricon Technologies | Chinese Academy of Sciences | IT | IPO | $368m |
| PvP Biologics | University of Washington | Health | Acquisition | $330m |
| Vedere Bio | UC Berkeley | Health | Acquisition | $280m |
| Outset Medical | Oregon State University | Health | IPO | $278m |
| Immatics Biotechnologies | University of Tübingen | Health | SPAC merger | $253m |
Simon Bond, innovation director of SETsquared, declared that 2020 was "a year for fighting back. I was inspired by the way in which our startup and scale-up programme members went above and beyond during the pandemic. They met the disruption head-on with proactive resilience and agility."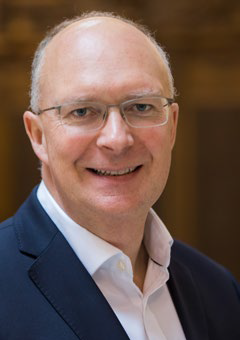 It was also a good year for SETsquared more broadly. He added: "2020 was a year for new venturing capabilities. We incorporated SETsquared in order to lead on raising a venture capital fund to invest in our ventures and we developed two exciting new programmes for commercialising university research – one in collaboration with scale-up ventures and the second for placing ambitious undergraduate and postgraduate student talent in high-growth companies as well.
"It was a year for partnerships. We worked with British Business Angel Association and Innovate UK not only to attract and de-risk angel investment into spin-ins and spinouts, but also to develop the capacity and diversity of angel investors in the UK. Similarly, we have partnered on initiatives with the government research agency, the National Composite Centre Catapult and developing international entrepreneurs with the Royal Academy of Engineering's Leaders in Innovation Fellowship+, the NHS to deliver our Health Innovation Programme and with regional economic development agencies in the digital innovation and sustainable technologies sectors."
Lesley Millar-Nicholson, director of the Technology Licensing Office at Massachusetts Institute of Technology, summed up everyone's feelings: "What a year!"
At MIT, which of course also stepped up to the challenge, one change had somewhat comedic timing. Millar-Nicholson explained: "When I reflect on what we updated GUV about last year, there is a certain irony in that our office refurbishment was on that list: it was concluded on time and on budget in early 2020, but within two days of its completion, we all transitioned to working from home!
"A significant success was that our flexwork infrastructure (also mentioned last year) enabled us to pivot with relative ease to 100% remote working. Maintaining the sense of community at TLO was the first priority through 2020 and everything else was icing on the cake. We have succeeded in that due, in no small part, to our activities committee who have managed to host a scavenger hunt, improv session, cooking sessions, afternoon teas and other gatherings to maintain our togetherness."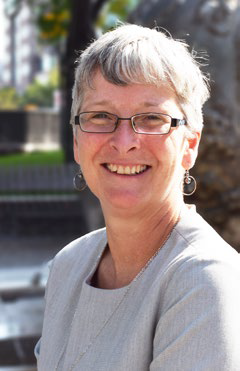 The icing on the cake, unsurprisingly, turned out to be much more than anyone could have hoped for. Millar-Nicholson continued: "We introduced a covid-19 Technology Access Framework with Stanford and Harvard to enable easy and free non-exclusive access to covid-related technologies. It has been well received with a number of licences signed.
"Our end-of-fiscal-year stats far exceeded prior year records, including the number of inventions received and licences concluded. Our revenue, too, was higher than the past seven years mainly due to three events: 1) a settlement, 2) a milestone payment and 3) an equity sale – all of which we shared with co-owners."
And MIT did not just merely keep existing programmes running, either. "We successfully launched the Office of Strategic Alliances and Technology Transfer, which provides additional resources to assist faculty with industry and other non-federally funded engagements," Millar-Nicholson stated. "MIT's industry funding represented a record 23% of total campus research funding."
She concluded: "At MIT, not only did we survive 2020, but we also thrived, largely due to thoughtful response to the pandemic from MIT senior leadership.
"That said, we cannot forget it has been a tough year for many people, having to manage non-optimal work environments, remote school, care of family members and the inability to see and care for geographically distant relatives.
"However, we maintain a spirit of hope for the coming 'light at the end of the tunnel' as we, with the rest of the world, observe the impact of what is truly a significant representation of the best that technology transfer can offer with new therapeutics and other solutions from our colleagues in the Cambridge ecosystem and beyond getting into the marketplace to benefit us all during this public health crisis."
It is, if you have spent any amount of time in tech transfer, this sort of optimism and can-do attitude that may seem remarkable from outside but permeates the profession. Its people are all truly remarkable. And if you consider that, going back to the opening of this annual review, tech transfer staff have helped deliver multiple covid vaccines all while somehow still churning out more innovation across all other sectors, you really cannot help but wonder: after 2020, is there anything TTOs cannot achieve?