Enzymes to infinitely recycle plastic, a way to make green ammonia and an app to detect early Alzheimer's are among this month's noteworthy technologies.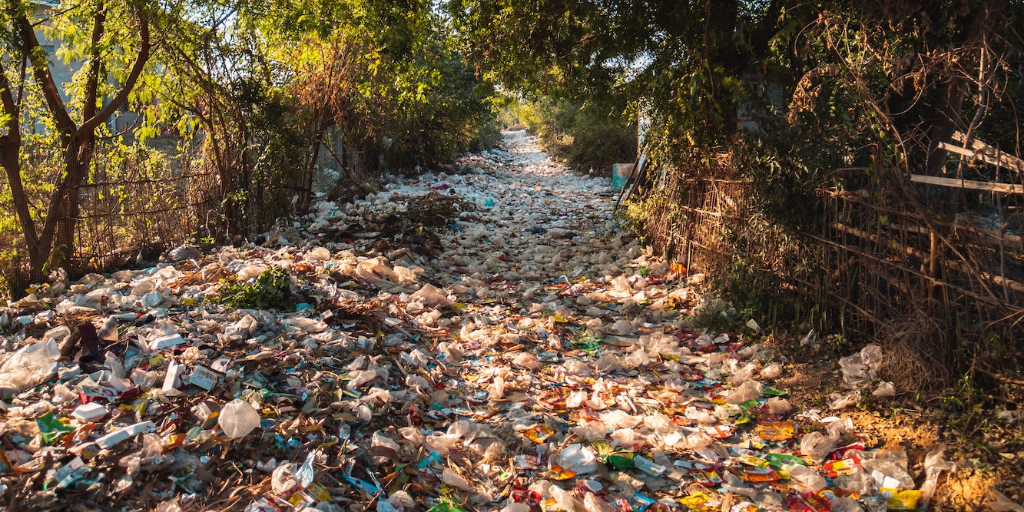 Additive Assurance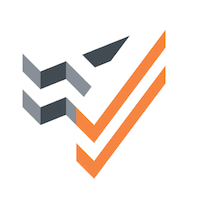 When Boeing 3D prints parts for its 777 it is crucial for there to be no defects. Which is why there is a market for Additive Assurance, a Monash University spinout that has created a process for monitoring the laser powder bed fusion (L-PBF) process for 3D printing metals.
L-PBF is used for a variety of tasks, from printing customised orthopaedic components to machine parts.
Additive Assurance's AMiRIS technology fits the majority of L-PBF machines and is agnostic to the number of lasers. It uses optical sensors capable of capturing micron-level details (that really is tiny: a human hair is 50 to 100 microns thick) and applies machine learning to provide useful insights into the process.
The university has already repeatedly invested in the spinout through its Monash Investment Holdings alongside IP Group Australia, while Hostplus and Significant Capital Ventures joined those former two for a A$4.1m ($2.8m) funding round last week.
Batene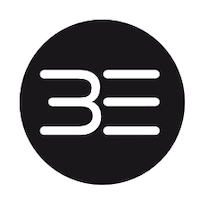 Renewable energy may be the future, but without more efficient batteries we're going to struggle to store all that wind or solar power on a mass scale. Researchers at the Max Planck Institute for Medical Research say they've found a solution: their spinout, Batene, commercialises technology to produce very fine metal fleeces that act as current collectors in batteries.
Batene creates metallic fibres that are processed into a dense, conductive mesh which replaces the aluminium foil that is traditionally used to carry electrons between the anode and cathode. It means batteries are lighter and crucially boast a high-energy density, faster charging rates, prolonged runtimes and a longer lifespan.
The spinout is equipped with €10m ($10.5m) from Ocean Zero, Christer von der Burg and Gustav Hasselskog.
FoodCapture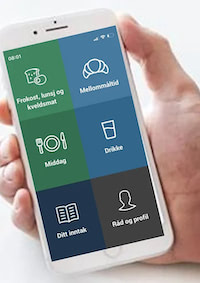 The idea of hospital food may not evoke gourmet connotations, but it is a simple fact that many people consume this on a daily basis. Or at least, they should. Disease-related malnutrition is a serious issue that impacts a wide range of patients, from those whose medication makes them nauseous to those with chewing and swallowing difficulties due to conditions like cystic fibrosis or Parkinson's.
Malnutrition causes prolonged hospital stays and higher costs. In Norway, it's estimated that 114,000 patients are malnourished at any given point, causing NOK10.6bn ($1bn) in costs — a whopping 12% of the annual budget for in-patients.
How do nurses keep track of patients' food intake currently? With pen and paper. FoodCapture, born out of a collaboration between University of Oslo and the Cancer Clinic at Oslo University Hospital, tackles the problem with a mobile app that prevents, maps, follows up and documents malnutrition, and analyses data for healthcare professionals to make informed decisions. It also enables patients to regain some agency.
Investors include tech transfer office Inven2 and the app has European Union regulatory approval as a medical device, with FoodCapture gearing up for an international expansion and a crowdfunding campaign early next year.
MemoryFox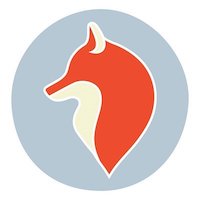 MemoryFox began life as a platform for families to record the stories of relatives at risk of dementia but pivoted during the pandemic to targeting nonprofits instead. Now, it markets its platform to these organisations as a way to capture, organise and share stories of those they serve.
The platform has an in-built "story builder" to easily package recordings into a video that can be shared with stakeholders or even publicly on a website.
It's a noble idea that caught the attention of University of Buffalo's Innovation Seed Fund at the end of last month. The fund led a $400,000 round, with participation from Launch NY and angel investors, that followed a similarly sized $380,000 round last year.
Micron Biomedical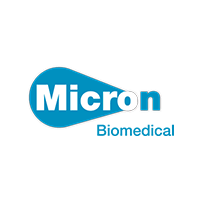 What if you could just use a bandaid to inject drugs or vaccines? Micron Biomedical is proposing exactly that with its dissolvable microarray-based patch developed in the lab of Mark Prausnitz at Georgia Institute of Technology.
How does it work? You stick a patch onto your skin and micro-needles painlessly penetrate the upper layers of skin, where they dissolve rapidly and release the drug or vaccine. After a few minutes, you take the patch off and, because the tiny needles dissolved, there is no need to dispose of sharps.
Bonus: the encapsulated drug or vaccine is thermostable, so there is a reduced need for a cold chain (and Micron even thinks sometimes the cold chain could be eliminated entirely).
Pharmaceutical technology firm LTS Lohmann has made a strategic lead investment in Micron Biomedical's $14m series A round, co-led by Global Health Investment and also backed by GRA Venture Fund. That's on top of the more than $40m in non-dilutive funding that the spinout's secured to date.
Neotiv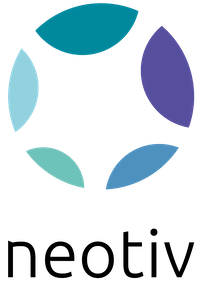 There is no cure for Alzheimer's disease (though we're getting there) but an early diagnosis can allow patients to live as independently as possible and make sure they are prescribed medication to alleviate symptoms. That's where Neotiv comes in.
The Otto von Guericke University Magdeburg spinout has developed cognitive tests that detect early preclinical cognitive impairment by asking the user to complete tasks linked to specific brain regions whose function declines with the disease such as associating faces with names, completing patterns or recognising complex scenes.
The idea of digital biomarkers for Alzheimer's might sound deceptively simple, but it is backed by years of research and studies conducted in partnership with entities like healthcare provider Sana and the German Center for Neurodegenerative Diseases.
And Sana clearly was impressed: its venture arm Sana Future backed a €10m ($10.5m) pre-series A round last month that was co-led by Capricorn Partners, High-Tech Gründerfonds and bmp with IBG Fonds. Convergence Partners, RSJ Investments and Vega Ventures also took part.
Samsara Eco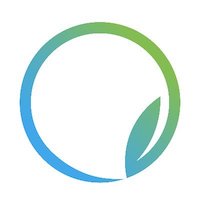 Most plastic can currently only be recycled two or three times, after which it ends up in landfill. But what if we could recycle it an infinite number of times?
Samsara Eco, building on research at Australian National University, says it's cracked that incredibly tough nut. It uses enzymes to break plastic, regardless of colour, type or state, down into its core molecules within minutes. Initially, it will focus on PET and polyester — which account for about 20% of plastic created each year — and it plans to process 20,000 tons of plastic by 2024 at its Melbourne facility.
That is a drop in the ocean compared to the estimated 8.3 billion tons of plastic waste produced globally each year. But the company is already thinking bigger with an expansion into Europe and the US. To do that, it raised A$54m ($34m) in series A financing last month from Main Sequence Ventures, the deeptech fund created by national research agency CSIRO, as well as Breakthrough Victoria.
Temasek, Assembly Climate Capital, DCVC, INP Capital and Clean Energy Finance Corporation also invested, as did retailer Woolworths Group's corporate venture capital arm W23. Woolworths' investment is, unsurprisingly, strategic and its customers should see Samsara Eco-recycled plastic packaging on shelves next month.
Swan-H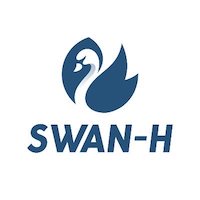 Startups and corporate alike are trying to produce hydrogen from ammonia (read Global Corporate Venturing's feature on Siemens' attempt) as a way of creating "green hydrogen" by using significantly less energy. The thing is: ammonia itself is dirty because it's typically manufactured from natural gas, liquified petroleum gas, or petroleum naphtha.
Swan-H, a spinout of a joint research lab of Toulouse III – Paul Sabatier University and CNRS (the French National Centre for Scientific Research) has developed a patented chemical process to produce ammonia from renewable energy and using several orders of magnitude less energy than current methods. It does it by activating nitrogen present in the atmosphere using boron radicals (radical means it's able to bind with other elements — in this case nitrogen) and the hydrogen is extracted from water.
The spinout is a year old and it raised €1.5m ($1.6m) from angel investors last month.
Ureca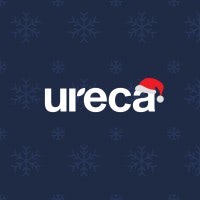 Speaking of clean energy: Singapore-based Ureca operates a marketplace to purchase carbon credits from renewable energy producers that are verified and monitored by a combination of internet-of-things sensors, machine learning and blockchain technologies.
It's meant to solve a fundamental flaw with offsetting, namely that it's pretty often just PR. You can't protect a bit of forest or plant some trees and claim that that offsets your flight because the impact is a) very hard to actually calculate and b) can take many, many, many years to actually make a difference — a sapling isn't going to clean a lot of air anytime soon.
By having verified clean energy put into the system, you can at least put a number on it. It's still just a stop-gap solution, but it's much better than what we currently have.
There's something else that's intriguing about Ureca: the technology builds on work at Mongolian University of Science and Technology. That's not a country we've often seen make a mark with a spinout, so here's hoping this is but the beginning.
Widgetbook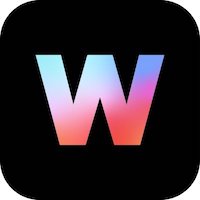 If you build anything digital, whether that is a website, a mobile app or other software, you're going to have to find a way for developers to communicate effectively with designers. It's baffling that decades after the arrival of the computer and the internet, we still have this problem but it goes to show just how deceptively complex it actually is.
The crux of the problem is the inability to communicate changes or technical limitations: developers and designers use entirely different software. Widgetbook, founded out of University of Paderborn, is trying to solve it with a platform that lets developers and designers collaborate through a single interface. It also lets agencies show work in progress to and gather feedback from clients.
The platform is built atop Flutter, a framework created by Google to develop apps for mobile, desktop and the web, and while Widgetbook's offering is available as an open-source version, it monetises it with an enterprise version that adds features like the aforementioned ability to show apps still in development to clients.
Widgetbook closed a pre-seed round of undisclosed size in October led by Peak and with participation from eight angel investors.
Disclaimer: This list is for informational purposes only. It does not constitute investment advice.