Adding strategic value is an obvious one. But other traits are important to corporate venture capital investors too.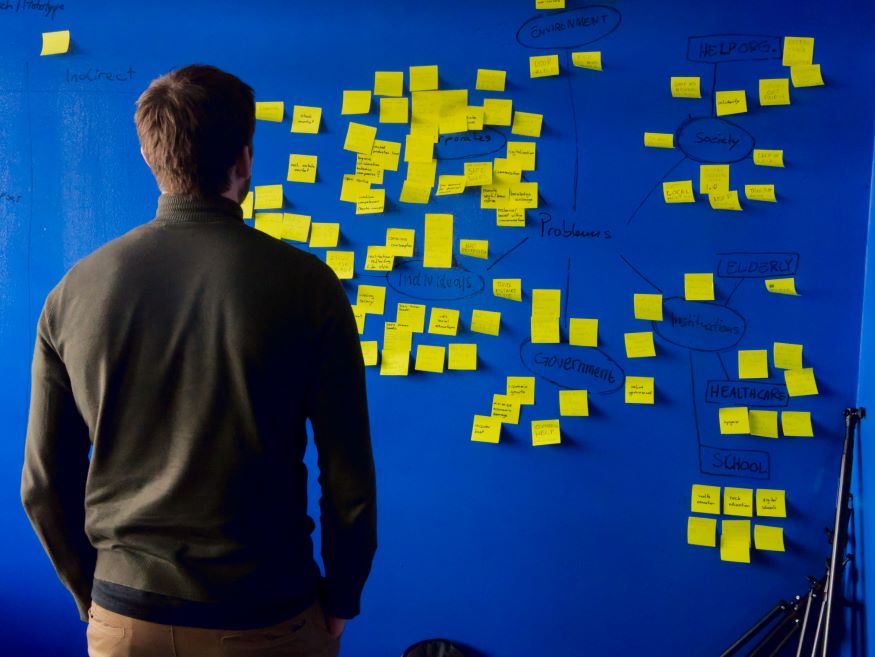 As institutional investors retreat from venture capital in the face of tougher economic conditions, corporate VCs are becoming more of an important consideration for startups seeking to raise funds.
Corporate-backed venture capital deals fell just 2% in 2022 compared with a 25% decline for VC overall, according to GCV data. Moreover, a record 101 new CVC units were created in 2022, showing how much of a prominent role that corporates take in courting startups.
But the CVC sector can also be confusing for startups as corporate funds often differ from each other widely and have varying investment criteria.
One obvious trait of CVC investors is that they are looking for strategic value in addition to a financial return. Most corporate investors will tell you they are looking for startups that help their parents realise their future strategy.
But they are also looking for other features in startups, some of which are a bit different from what a financial VC might look for.
These are four things that corporate investors told us they look for:
1. Team dynamics and founders' motivations
How well the startup team works together to build a company counts for a lot. Corporates put a lot of emphasis on founders' vision, commitment and prior success at building companies. "At early stage it really comes down to the founder and their story – why are they doing this? It needs to be something that keeps them going for a long time," says Marie-Christine Razaire, principal at Northwestern Mutual Future Ventures.
Some also need to gel with the founders and take time to get to know them. "You want to build a relationship with the founder and recognise that over five years – is this someone I want to work with, is there going to be a relationship there?" says Razaire.
Francis Lowry, senior associate at Allstate Ventures, likes to get to know the founders well to understand their motivations and their ability to overcome adversity. "I always try and spend time with founders, even in an informal setting over a few beers, just to see what makes them tick. Is it all about money, or do they really believe in what they're doing?" says Lowry.
2. Ability to adapt and act fast
Adaptability is another often cited personality trait corporate investors look for in teams. This is especially the case in fledgling markets that do not exist yet, such as deep tech, where the ability to change direction quickly is imperative.
"I look for teams that are very quickly able to execute and adapt in especially nascent markets, like synthetic biology, carbon dioxide removal," says Ankesh Madan, senior associate, Hitachi Ventures. "These are areas where there's no playbook, and that's why I prefer to invest in teams that I know can help build the playbook of these new industries."
In today's tough market conditions, the ability of teams and founders to show they can quickly carry out their vision is also increasingly important. Will Thorne, head of Scor Ventures, the investment arm of French reinsurer Scor, says the ability to show you can execute quickly is a priority.
"The thing we're really looking for in the current markets is people who are very fast executors, because in a market where it's harder than ever to fundraise, speed of delivery and speed of execution is going to be what sets you apart," says Thorne.
3. You have identified a pain point at the corporation
Startups that can show a solution to a particular problem the parent corporation is trying to solve have a good chance of getting through the front door. Even knowing someone in the corporate who has identified the startup's technology as a possible solution can speed things along.
"If you've already identified the problem that you have a solution for, it's really one of the biggest pieces to the product market fit issue," says Stefon Crawford, partner at GM Ventures.
4. You don't need a polished business concept
Some early-stage corporate investors prefer to consider startups that show a passion and knowledge about a gap in the market but not necessarily have a refined minimum viable product concept. This is because they prefer to do a deep dive in the technology themselves as part of the investment process.
SRI Ventures, the corporate venture arm of US research institute SRI International, takes this tack. "Since we have the backing of the research lab, we are very focused on ideas that maybe aren't totally proven, especially since we are an early-stage investor," says Ryan Lewis, partner of SRI Ventures.
The earlier the CVC can be involved in researching the technology the startup is working on, the better. "We will identify gaps that exist no matter how mature that first MVP [minimum viable product] is, and so, the best fit for us is someone that's really thought through an idea, or even better, is just really passionate about a sector or sub sector and has a plan about how they would attack it," says Lewis.