Mayank Taneja, the new vice-president of OSF Ventures, takes a deep dive with GCV into the way his team works.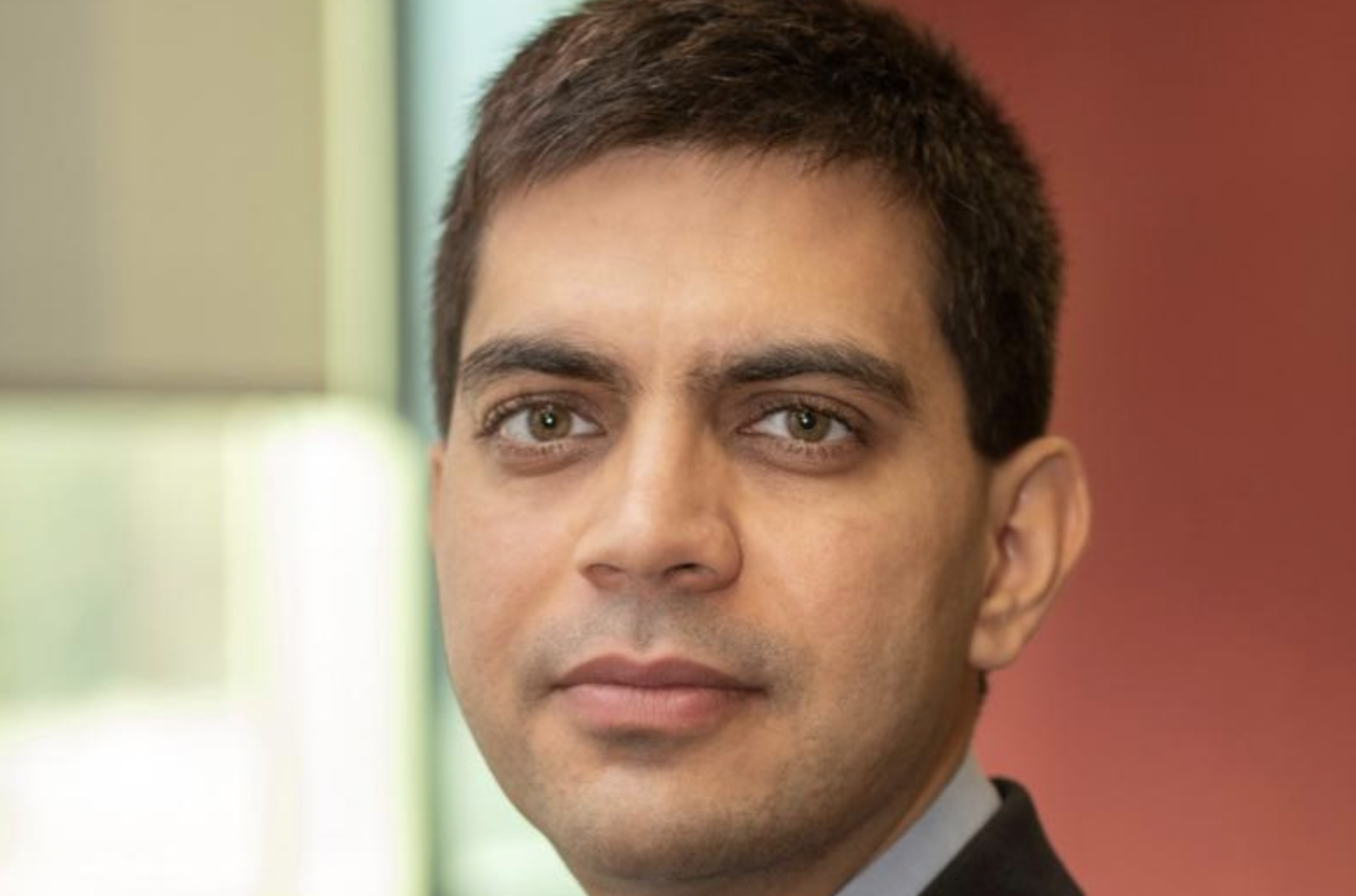 "We believe that bricks and mortar will not be enough for hospitals going forward," says Mayank Taneja, the new vice-president of OSF Ventures, a six-person investing team scouting deals and new technology for OSF, a system of 15 hospitals across Illinois and Michigan.
Taneja and his team are looking for new technologies that can take hospital-level healthcare into people's homes, mostly solutions that can be put to use almost straight away.
OSF has a surprisingly large and investment arm for its size. It isn't a tiny — the group has annual revenues of around $3.5bn and some 24,000 employees — but even so, its $250m investment fund and portfolio of 29 investments is proportionally larger than those of some much more sizeable companies.
The Mayo Clinic, a healthcare network with annual revenues of $15.7bn, for example, has deployed around $281m in venture investments, a not dissimilar sum to OSF's allocation. Kaiser Permanente had twice as much under management — $500m — in 2019 but has annual revenues of $93bn, far larger than OSF.
It is fair to say OSF is punching above its weight.
The unit, founded in 2015, has also been resilient, surviving a change of chief executive in its early days in 2017, when Robert Sehring took over from Kevin Schoeplein. Earlier this year, it allotted $100m for its third fund and largest fund.
The team's most recent investment was in Digital Diagnostics, a startup that has developed an AI-assisted system for quickly diagnosing diabetic retinopathy, an eye disease associated with diabetes, which is the leading cause of blindness in the US. Not only did OSF Ventures take part in the $75m series B raise but is using the system in eight primary care centres at the moment, with plans to roll it out to a further 24 primary and specialist care centres over the next two years.
OSF still invests off the corporate balance sheet but with a dedicated allocation and it has managed to cover a lot of ground with a just a six-member team.
So how have they managed it? Global Corporate Venturing took a deep dive with Taneja into how the unit works.
What stage do you invest in?
"We invest in series A & B, with a $2.5m first commitment on average, with a similar amount for follow-on rounds. We aim to put around $4-6m into each opportunity overall," says Taneja.
How involved will you get with portfolio companies?
"We will typically take board observer seats," says Taneja. Involvement with the companies focuses on helping the startups get through typical growth milestones.
"We tap into our own network and help them like a much like a traditional VC, introduce them to recruiting firms, and if they are looking for debt facilities, introduce them to bankers like SVB," he says.
The integration with the parent company's internal units is handled by the innovation team and the respective clinical and operational leaders of those units. The innovation team is a little larger than the ventures group and is made up of project managers and performance improvement specialists. This team reports — as the ventures team — to the chief strategy officer so liaison between the two is fairly seamless, says Taneja. Some deals, such as the recent investment in Digital Diagnostics, can originate from the innovation unit.
Do you only invest in companies that you will partner with?
"It is not mandatory for there to be a customer-vendor relationship before investment, but there usually is an aspiration to have this. With some portfolio companies it may take 6-12 months to develop the commercial relationship," says Taneja.
"So far we have worked with all of the portfolio companies that we've invested in. Some have started as a pilot and gone on to become enterprise-wide solutions. We also invest in some technologies before they get FDA approval, so we can be the clinical trial partner for them."
Do you lead deals?
"We won't typically lead a deal. We can lead a deal, but our preference is to syndicate with others and be that value add investor in the syndicate that can help the company refine its value proposition. Out of the 29 investments that we have made across the two funds we have led two deals and so you can tell our preference is to syndicate. We're a six-member team, including me, so you have to make sure that you are utilising all those six people in the best way possible," says Taneja.
Do you have particular VC partners you like to invest with?
"It depends on the deal. But I would say we've built a nice network now over the seven years of investing in these 29 companies, ranging from CVCs to traditional VCs," says Taneja.
In a recent investment in cancer care platform CancerIQ, for example, Taneja invested with a group of large healthcare companies. The deal was co-led by Merck Global Health Innovation Fund and Amgen Ventures with McKesson Ventures participating. The Digital Diagnostics deal, on the other hand, was led by private equity firm KKR.
How do you handle the relationship with the parent company?
There is a seven-member venture committee that approves investments, including the CEO, CFO and the chief strategy officer, CEO of our medical group and the three Sisters from the OSF board, says Taneja. "They meet very regularly. Every other Friday we give them an update on the portfolio and how these companies are doing. If we are bringing in a new investment, we have a presentation by that company's CEO to the committee," he says.
How successful have you been with exits?
"We have had 10 exits so far, and while I can't disclose the numbers, we have exceeded the IRR goals that we had set initially," says Taneja.
One of the quickest wins was Current Health, a remote patient monitoring platform. "We invested in April 2021 and the company got acquired in September by Best Buy," says Taneja. The acquisition price was $400m, nearly 10-fold the valuation at the series B round just five months earlier — this would have undoubtedly helped on the IRR metrics.
Another recent exit was Silvercloud Health, an Ireland-based digital tool for cognitive behavioural therapy, which was a startup OSF invested in in April 2020. By the following July it had been bought by Amwell, the Boston-based telemedicine company.
Of course, the real measure of success is the strategic value, says Taneja. "It's hard to quantify that strategic value. But our innovation team is focusing on key performance indicators such as saving costs, improving outcomes or increasing revenues."
What areas are you looking to invest in now?
"We want to stay close to where the healthcare system is headed. So, for this year, we're looking at a lot of workforce challenges — workforce retention, workforce upskilling in general and workforce benefits."
Extending hospital-level care into people's home is another focus.
"We believe that bricks and mortar will not be enough for hospitals going forward. We have to think of how we can provide care at home," Taneja says. OSF Healthcare recently launched a Hospital at Home service that would allow patients to have hospital-level treatments — including IV therapies, X-rays and ultrasounds — in their own homes. The ventures team can help source potential startup partners for this project.
"We're seeing what opportunities exist in terms of technology that we can provide to that team, filling gaps in that whole continuum of care. Like what else can we bring to that sort of care-at-home model?"
Then there is the perennial search for technologies to help manage hard-to-tackle health conditions.
"All healthcare systems wrestle with sepsis, CHF [congestive heart failure] and COPD [chronic obstructive pulmonary disease]. That is an evergreen area for us, we continuously look for better solutions for treatment."
Precision medicine combined with data analysis is also of interest, says Taneja.
"We are interested in clinical decision support tools that can help decide on which is the best treatment for a particular patient. We are seeing tests that can do that."