What does the road ahead look like for corporate venturing in Europe's largest economy from the centre of the Dach regional supercluster, Munich?
The concerns going into the GCV Connect meeting this week, hosted by reinsurer Munich Re at its headquarters, were of looming clouds.
The International Monetary Fund has forecast the German economy will shrink next year after being hit by high energy prices as an aftershock of Russia's invasion of Ukraine in February.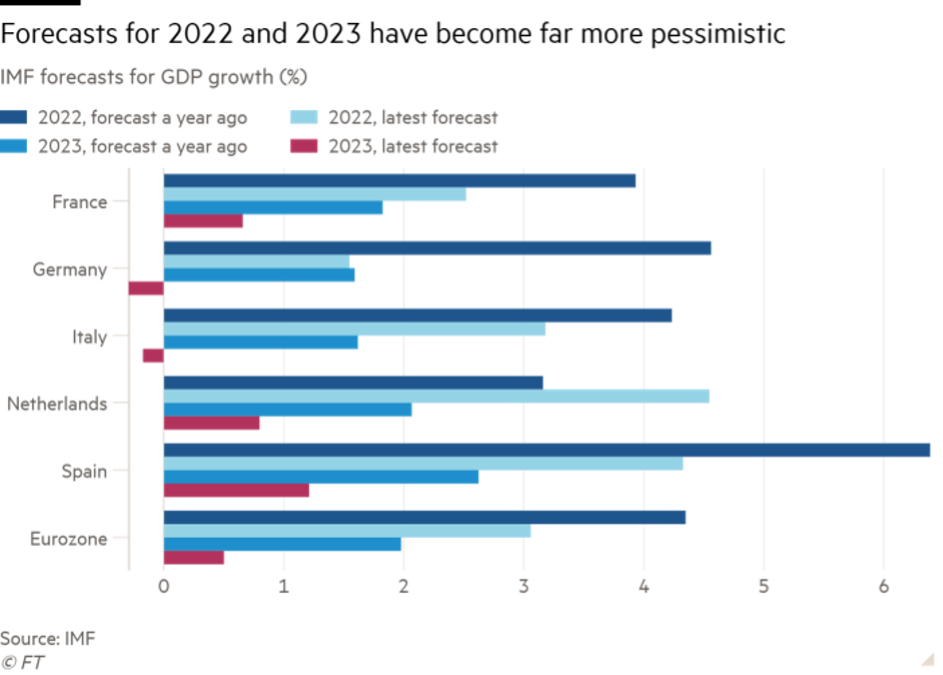 Moreover, higher inflation and slowing growth in China's have put German trade under pressure.
Conference attendees were also concerned about the increase in interest rates by central banks to deal with inflationary forces. These higher rates will lead to increased costs for servicing corporate debt, which has jumped by nearly 50% in the past two years, according to the Bank for International Settlements, retrieved from Federal Reserve Economic Data.
For many of the attendees, however, this trifecta of challenges is a potential opportunity.
Susanne Hahn, co-founder and managing partner of 1886Ventures (on left of photo), which was spun out of car maker Daimler two years ago, said valuations had dropped for some of its portfolio companies, particularly in the car subscription area, but others, including in the fuel cells used by trucks and for back-up power, had become profitable and were still seeking to hire staff.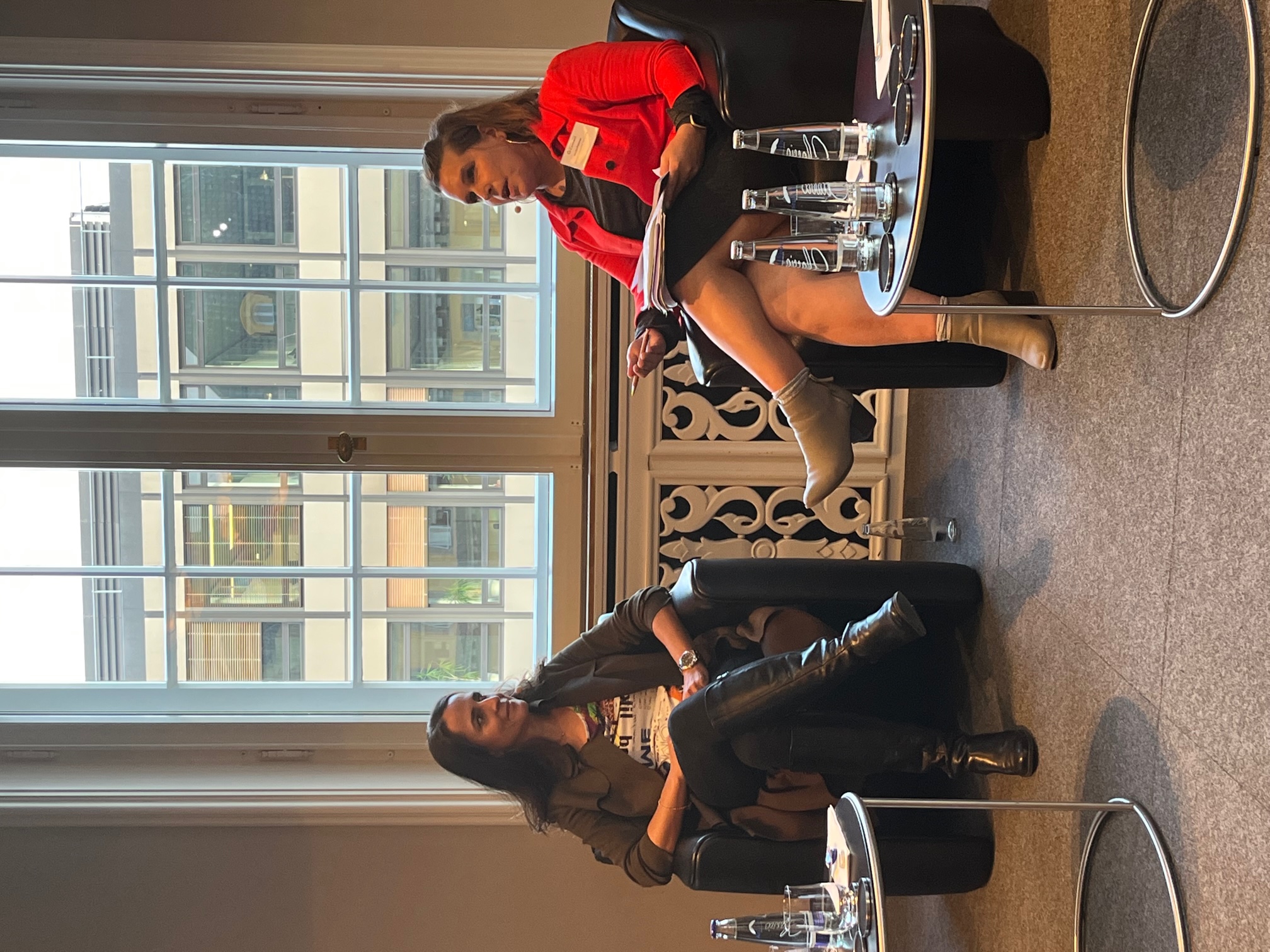 This attention to supporting portfolio companies to reach profitable growth was a core part of the CVC's approach to the impending recession, she said.
Joerg Landsch, head of corporate venture capital at Deutsche Bank, said it has halved the average 12 months it had taken startups to work their way through its procurement process and has implemented a strategy to help entrepreneurs begin working as a supplier.
The focus of local entrepreneurs on revenue-generating partnerships, venture clienting and portfolio business development was part of the mindset shift about entrepreneurialism in the Dach region, speakers said.
Stephanie Reimann, the new head of global venturing and startup collaborations at car maker Volkswagen Group, said in the five years she had spent setting up VW's Israel innovation centre, there had been a mindset shift among people seeking to set up or work at a startup. This has driven up the quality of startups emerging on the continent.  
Jacqueline LeSage, San Francisco-based managing partner for Munich Re Ventures, pointed out the big difference in the number and type of entrepreneurs and founders now emerging in Germany compared to when she had started the reinsurer's CVC unit in 2014.
"Now, more have the commercial and go-to-market approach [we are used to seeing in Silicon Valley] and there have been some big exits. There are a lot more VCs and CVCs here [in the Dach region] and capital is less thin at all stages," said LeSage.
Munich Re Ventures has grown from a $50m fund into more than a $1.1bn investment vehicle managed by the CVC.
A third of Munich Re Ventures' team of 30 is in business development and LeSage (on left of photo) stressed the importance of thinking about portfolio management in terms of asset management.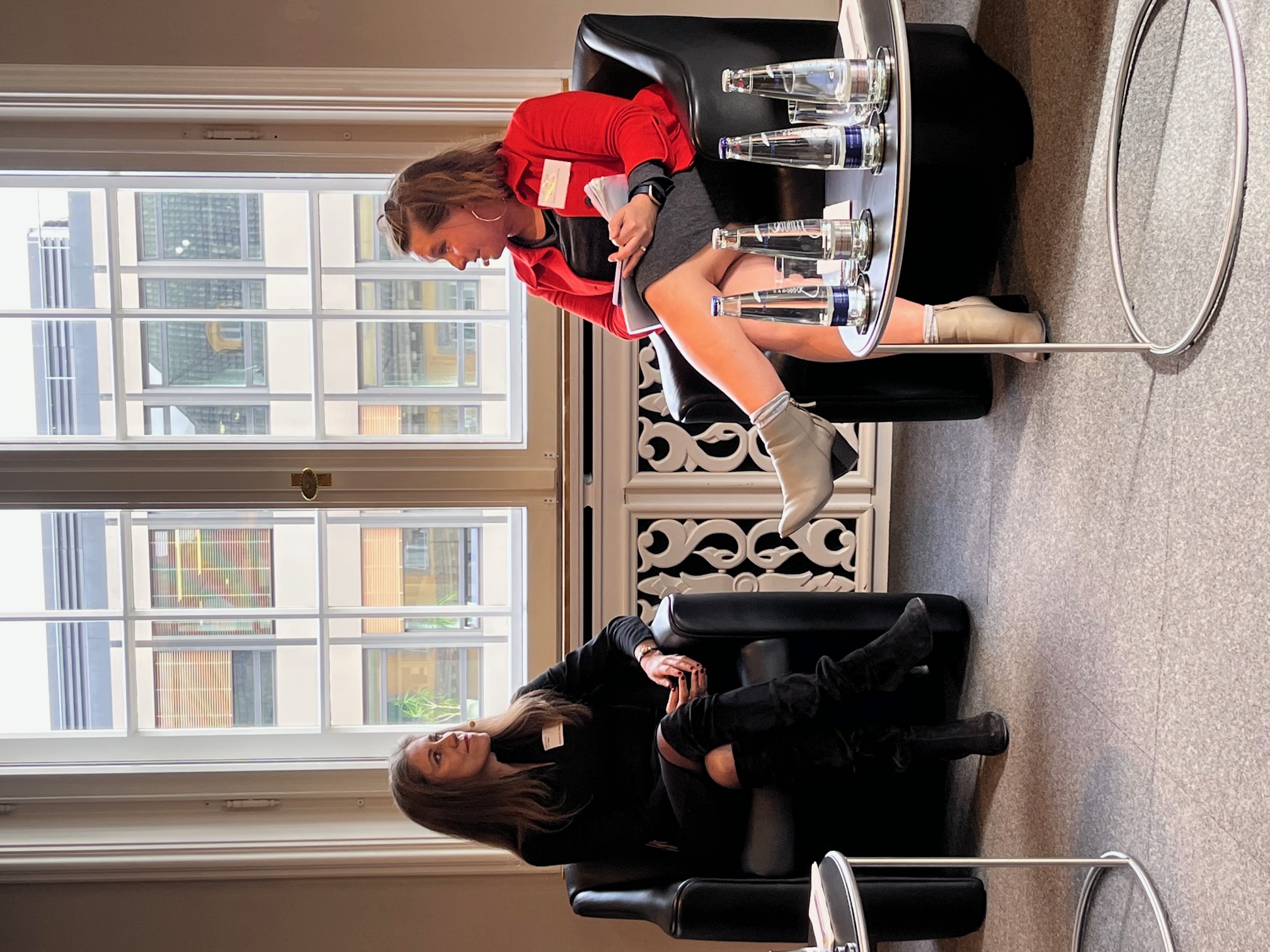 CVCs have participated in more than a quarter of US VC deals in 2022, the highest rate this decade, according to the latest PitchBook-NVCA Venture Monitor. Signals coming from investors at the GCV Connect: Munich event were of a determination not to be left behind their US peers.
To add your input, please complete the 10th annual GCV Touchstone survey of corporate venturers and receive your copy in return. And, to help us identify the next generation of Rising Stars and Emerging Leaders, please contact the editor at mpalmer@globalventuring.com