The Latin American nation ranks above neighbouring countries in the strength of its startup ecosystem.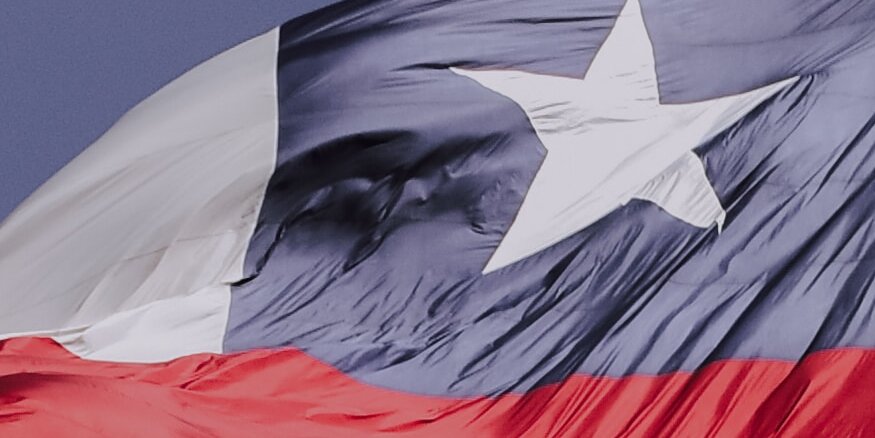 As recently as three years ago, corporate venture capital barely existed in Chile. Today, more than a third of corporates in the country have some kind of venture exposure.
Far from being a stranger to big startups, the country has already started producing unicorns – delivery app Cornershop, plant-based food startup NotCo and digital insurance platform Betterfly have all been founded in the past decade and passed the $1bn mark, with the latter also becoming the first B-Corp-certified unicorn in the region. 

It may still have a way to go to play in the same league as its regional neighbours like Brazil and Mexico, but the rate at which domestic corporates recognise the value in ventures and are comfortable with taking minority investments in startups rather than buying them outright has accelerated dramatically. The people in the units, too, are increasingly professionalised, with many having previously worked in venture capital or in the technical areas relevant to the corporate.
Despite 2021 being an overinflated market, it was also a boon for Chile and the wider Latin American region. Big investors provided a tide to lift an armada of small boats. Many subsequently sank, but the profitable ones that remain have formed a strong foundation for the ecosystem.
Chile's strong tendency for technology uptake makes it a ripe market for innovative startups, especially those with customer-facing propositions. It was ranked 35th globally – ahead of anyone else in Latin America – in Cisco's Digital Readiness Index, which measures a country's conduciveness to a digital economy based on factors like ease of doing business, human capital, technology adoption, startup environment and technology infrastructure. The next Latin American entry was Uruguay at 41st, with regional VC powerhouses Mexico and Brazil coming in at 71st and 82nd, respectively.
All this suggests a large opportunity in store for corporates which are willing and able to take the plunge.
What do Chilean corporate venturing units look like?
At this early stage, when corporates are increasingly looking at CVC as a way to bring new value into their business, domestic units are overwhelmingly focused on the strategic side of the spectrum, according to a survey carried out this year by corporate innovation consultancy MIC Innovation and Universidad de los Andes.
Finding new technology for their corporate was, unsurprisingly, the main priority listed, with 90% of respondents pointing to it as an aim. Beyond that, identifying and developing future business and developing synergy with startups are the next biggest motivators. Only around a fifth said that growing the ecosystem was an objective.
The financial side gets less love. Only 40% of respondents indicated that financial returns and profitability were a priority for them – still significant but not as important.
Fintech is the single most common focus area, followed by retail, mobility and construction tech, while a smaller number also target investments in areas like sustainability, energy and food.
Local CVCs also have a strong preference for early-stage investments, where they can get the most bang for their buck. Around a third of all CVC investors in Chile invest in pre-seed, while three-quarters go for seed-stage investments, and just over half also invest in series A rounds. More than half want to get a board seat in return for their investment.
Startups in the region receive the lion's share of CVC's focus. Eighty percent of corporate venture units back Latin American startups. Virtually all back domestic startups, although only a minority focus exclusively in Chile or the region. As the units start to mature, they are spreading their geographic range.
At this stage, ticket sizes remain small for local CVCs as they start to dip their toes into the startup sector. Three-quarters of local CVCs don't typically make investments higher than $2m in value, and only two-thirds of those invest above the half-million mark. Only a minority have average ticket sizes above $2m and invest in more mature startups.
By contrast, the median CVC investment in the US was around $17m in 2022, while in Latin America generally it was around $4m.
Most don't have a defined investment horizon, suggesting a flexible strategy that is still malleable to the corporate parent's shifting demands. Those that do, however, tend to be long term and seek to hold their investments for around a decade.
Cencosud Ventures
One such unit, which launched in 2021, is Cencosud Ventures, the CVC arm of retailer Cencosud.
"The fact that at Cencosud, a corporate venturing unit can start well-equipped and with such close proximity to the CEO and upper management, is an example of the cultural change. I think the advent of the digital economy, the coming of these disruptors like [delivery app] Cornershop was a real wake-up call," says unit chief José Pascual.
Corporate venturing, says Pascual, is the new corporate development in the sense that, as it becomes easier and more economical to learn from and relate to startups, the appetite to buy will come later.
This is a large shift from how a big corporate like Cencosud would have approached bringing in external innovation in the past. Most of its subsidiaries were bought, not created internally. It did not have much experience with not controlling or owning a company it was invested in. Going from that, to taking a minority of between seven and 10% of portfolio startups has been an adjustment and a learning curve.
That's been changing quickly, though. A space that had been unknown – the world of startups – is becoming increasingly easy to understand the more it links up and sits down with them.
Financial returns are, of course, necessary to keep the initiative afloat, but the larger value at this stage is seen to come from the strategic benefits to the mothership
"Exits will make sure that our corporate venturing unit is sustainable and good with the management. The big upside is growing our company with different strategic initiatives, which, in the long run, brings not only new revenues but also important synergies for the company," says Pascual.
Speedbumps remain but direction is clear
As with any ecosystem, the number of CVCs is naturally tied to the availability of coinvestors. For each CVC you typically see in more advanced markets like the US and Europe, there is a far greater number of traditional VCs. While this is generally still lacking in Chile, the growth of corporate venturers has come in tandem with the growth of the broader venture capital ecosystem. The advent of industry groups like ACVC, the Chilean Venture Capital Association, which was established in 2017, points to the early ambitions the market had, even when there were virtually no CVCs in the country.
But coinvestors can come from elsewhere in the region, and markets like Brazil and Mexico have increasingly mature VC markets, with firms already moving past their second or third funds, giving them a track record, credibility, and even a few unicorns to point to.
There is, of course, much growth still to be seen. It will take inertia to get larger, mature companies – which tend to be the ones with the resources to launch CVC units – to see the value in establishing one. CVC teams can be small, but if you start putting in venture studios or other programmes, they become dramatically bigger. Many corporates are able but not yet willing.
An encouraging sign is that, in a region where many large corporates remain under the control of their founding families, family members are increasingly stepping back into more passive participation. It's more common to see them on boards now, rather than in executive roles day to day. There is a sense that this waning traditionalism is conducive to more innovative thinking and digitisation but still has a ways to go.
Fernando Moncada Rivera
Fernando Moncada Rivera is a reporter at Global Corporate Venturing and also host of the CVC Unplugged podcast.