Boston-based startup General Prognostics is developing a digital biomarker platform for heart disease patients. It is one of a growing number of emerging blood-related tech startup raising funding.
It is a dream for needle-phobics — a way to do a blood test without having to actually draw out any blood.
General Prognostics, a Boston-based healthcare startup, is developing a digital biomarker platform to monitor significant changes in patient's blood to support individuals at risk of heart failure.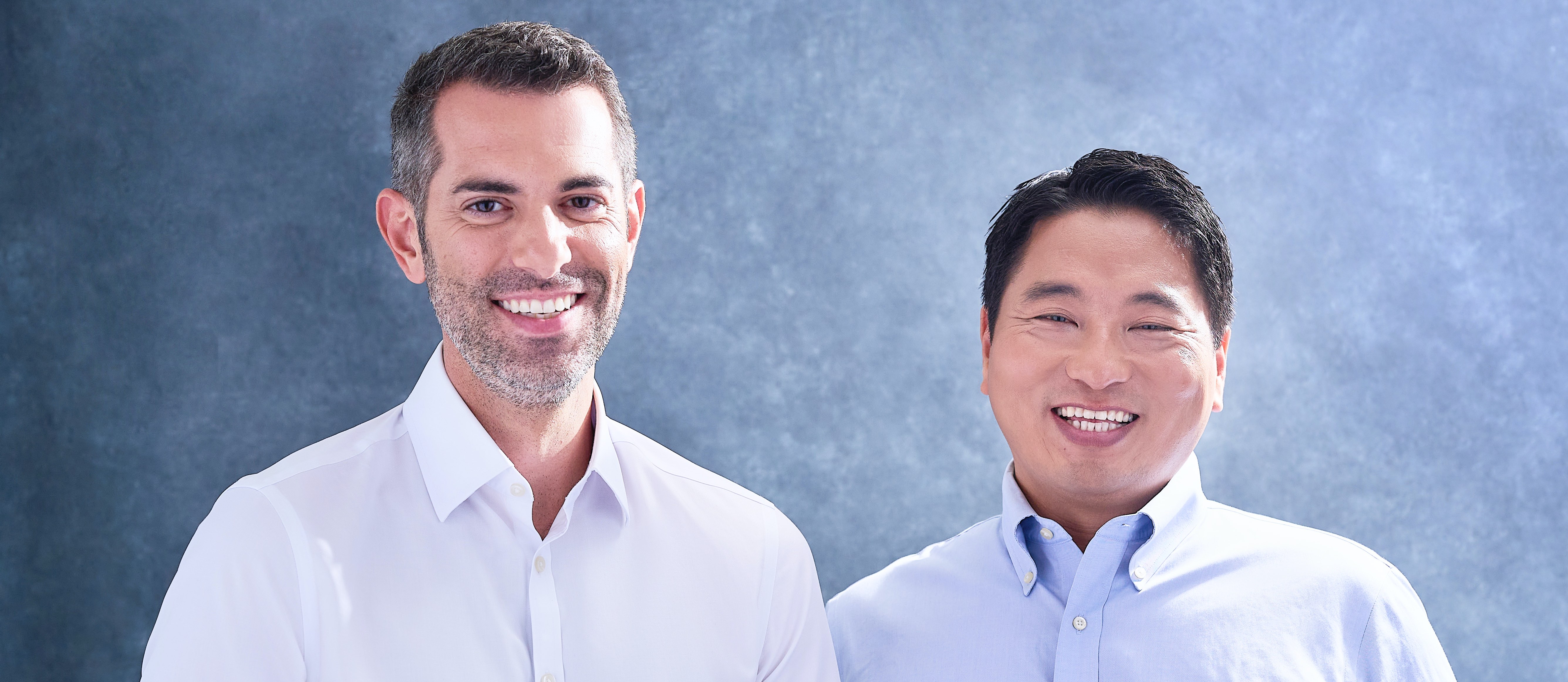 Through the company's clinical trials, General Prognostics collected blood from heart failure sufferers and stored the findings in a database. The data was used to train AI algorithms to recognise blood biomarkers that could indicate heart failure. These biomarkers can be monitored via a specially-designed smartwatch, with the data sent to a patient's doctor.
The startup recently raised a $3.25m seed round from investors including D4V, a Tokyo-based venture capital firm, in partnership with global design consultancy Ideo. The company is also working closely with Sony, which is manufacturing the watches that do the monitoring.
Javier Echenique, the co-founder and chief executive officer of General Prognostics told Global Corporate Venturing that he wanted to create a healthcare monitoring device that was easy to use as a Fitbit – but could give doctors more valuable information.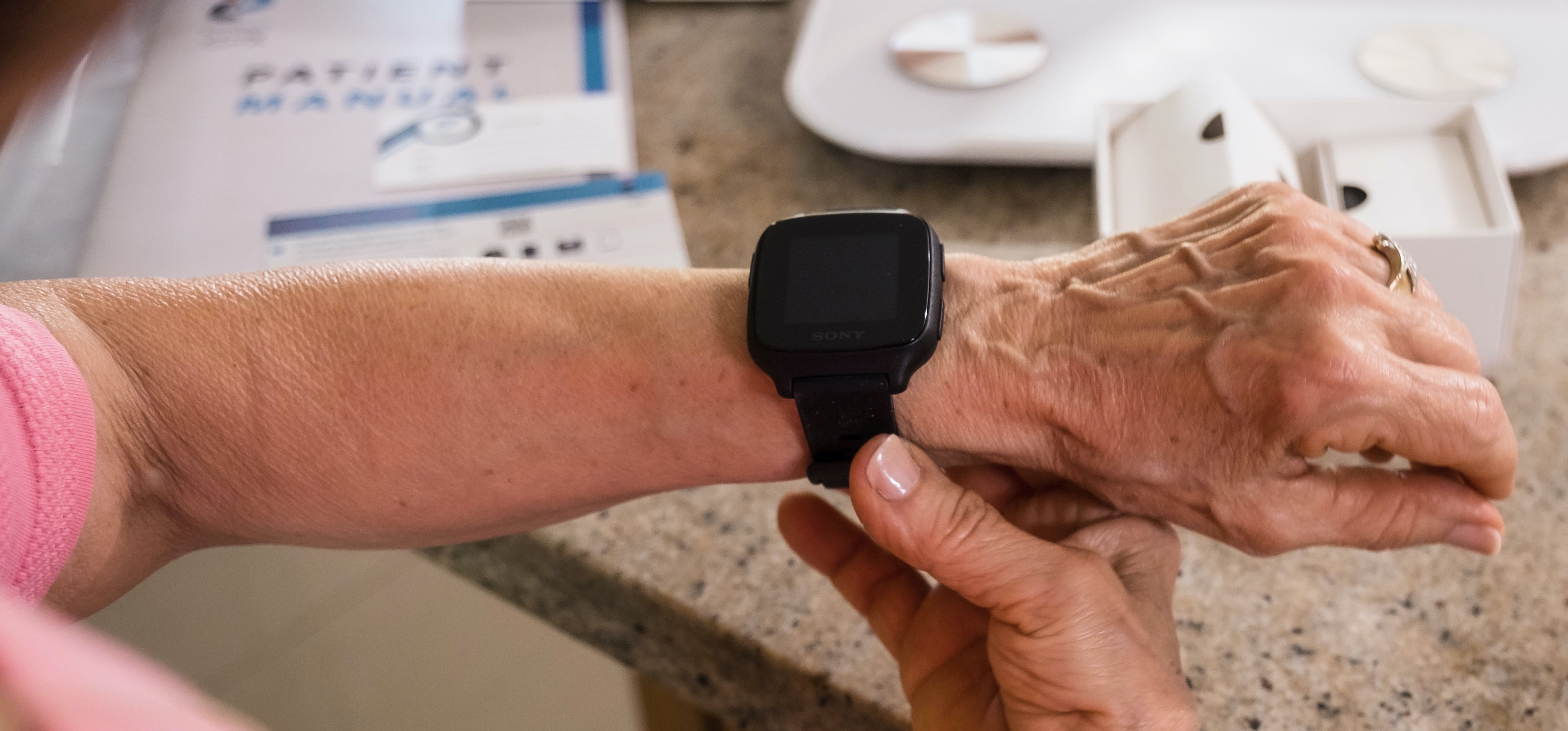 "Traditionally, remote monitoring of patients involved digital sources of information such as Fitbit's or watches that track heart rate or step count. Digital information such as this is rarely used by doctors so we want to try and collect this information through wearables and digital algorithms to see if important blood biomarkers can be tracked and analysed," he says.
"What makes our technology so unique is that we are combing two specialties that have not been incorporated before," says Echenique, "These are the medical device field and the digital electronic sector within the blood world. [Putting] these two ideas together creates a novel solution that can provide the necessary information on blood analysis with the simplicity and non-invasive ease of the digital world." 
Echenique has a 15-year history in the medical device sector, previously leading the management team at the US-based ventricular assist system developer, HeartWare, and before that working at Medtronic's cardiac rhythm disease management division as a design engineer and clinical specialist.  
Technology and saving lives
General Prognostics is one of a number of blood technology-based startups to have raised financing. Guardant Health, the US-based biopsy-free cancer blood testing developer raised a total of $550m in 2018 before exiting via IPO on NASDAQ that same year, with its valuation reaching $1.6bn. 
Meanwhile, Thirva, the UK-based home blood test manufacturer, raised $5.02m in a series A round in 2020, with participation from the Guinness Asset Management fund and Target Global's Early Stage Fund II, bringing its total amount raised to $14.7m. 
Echenique is hoping that bloodless blood monitoring technology will help rethink the way heart conditions are treated.
"As a company, we focus specifically on individuals who suffer from heart failure issues such as pulmonary arterial hypertension, hyperkalaemia and renal exacerbation. With around 20-30bn people globally suffering from these conditions, their quality of life is pretty terrible as they can barely walk, struggle to breathe and cannot participate in normal activities compared to someone with a healthy heart." 
These conditions have typically been expensive to monitor on a continuous basis.
"Typically, blood monitorisation requires surgery and a $30,000 implant which very few can afford but our technology achieves the same level of successful tracking ability but with a cheaper alternative, through a smartphone or watch-based technology, allowing top notch healthcare to spread to even developing countries," says Echenique.
Corporations are continually backing healthcare related startups, with cardiovascular treatment and technology companies seeing receiving high investment figures. Statistics sourced by GCV show that corporate backed capital invested in cardiovascular treatment technology rose from $134m to $411m from 2019 to 2020, although investment levels have subsequently fallen again.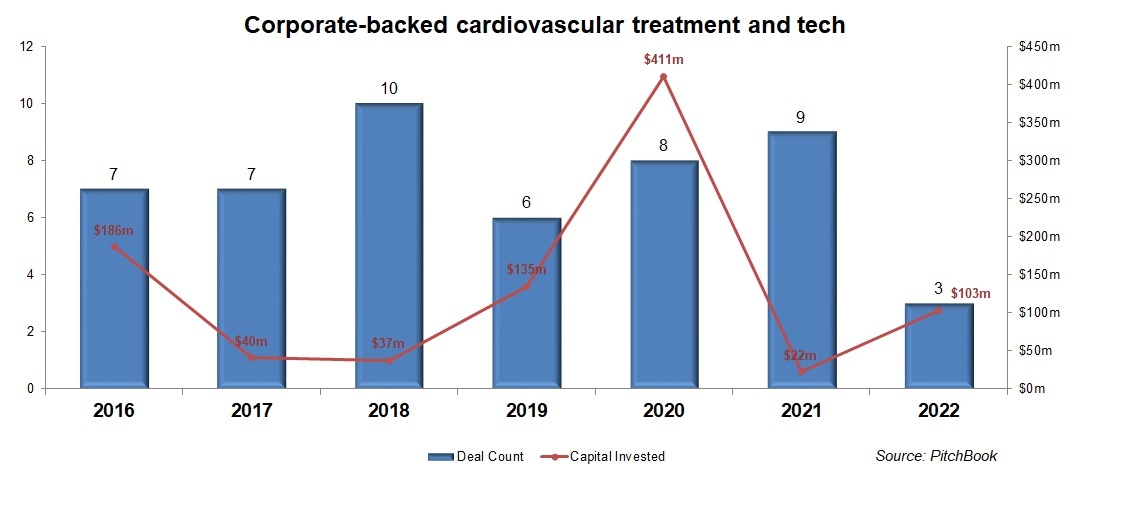 With the undeniable trend of growing healthcare investment Echenique comments, "Investment is so rife because the healthcare market is so huge. Generally, the population is getting older, so we need more products entering the medical market to match this trend." 
"I have noted that traditional medical investments in technology that requires surgery or implantations are becoming tougher to market in the investment world," says Echenique, "It seems that attention has shifted more towards health that requires regulatory approval or technology focused wearable products." 
"These new ubiquitous technologies are allowing the sector to see new avenues of healthcare being opened which has excited investors," he concludes.
Sourcing corporate support
General Prognostics was founded in 2020 by, Echenique together with Sean Matsuoka, chief operating officer and Sidhant Jena, the managing director. Matsuoka previously worked in Sony's marketing department and Jena has over 15 years of expertise in the medical devices field, finding the diagnostics company Jena Care.
General Prognostics says they will use the latest seed funding round to further develop their first algorithm and to monitor patients over six months so that they can improve performance. In the near future, the company hopes to be approved by the FDA and launched into clinics and distributed to those who need it.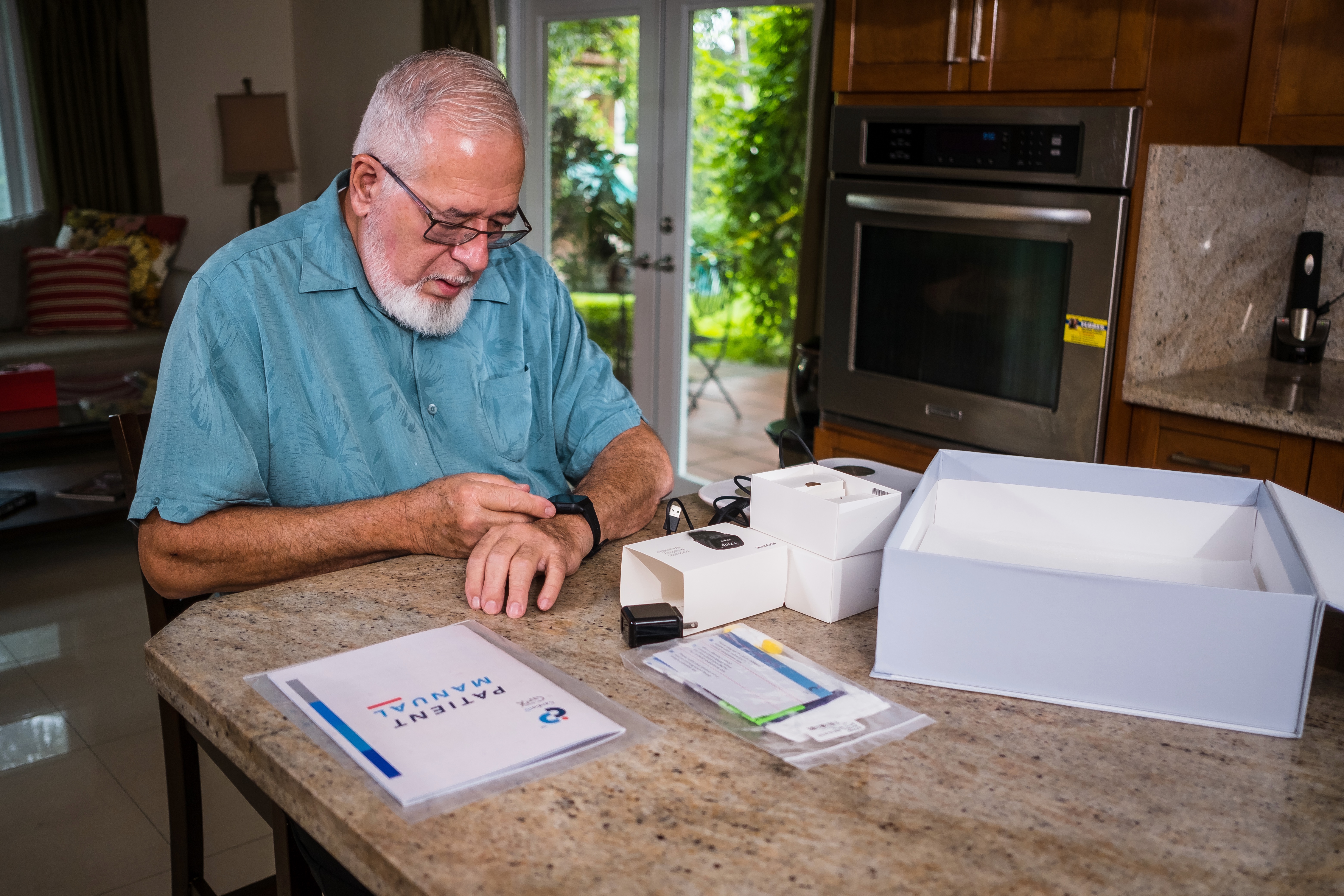 General Prognostics has been very strategic in the way they have picked investors.
"I view our investments as almost a path to piggybacking," says Echenique, "Through each investor we pitched to, we requested connections to other investors. We did also occasionally cold call investors and received a positive response." 
He continues, "General Prognostics has been fortunate to work with many big companies, one of these being Sony. Sony develops the watches we use and creates a very high-quality product. However, corporations tend to move slowly because they are so understandably protective of their brand. This means that product improvement requests may take longer than we wish so we are happy to partner with these groups, but we do not wish to tie ourselves down to them allowing us to reap all the necessary benefits."
"Right now, we are involved with a handful of corporations, such as Ideo, and we aim to do much more with these groups."