The Go-Ventures led series A comes after Pickup Coffee opened more than 60 locations in the Philippines in its first year, bringing together localisation and tech to fuel rapid growth.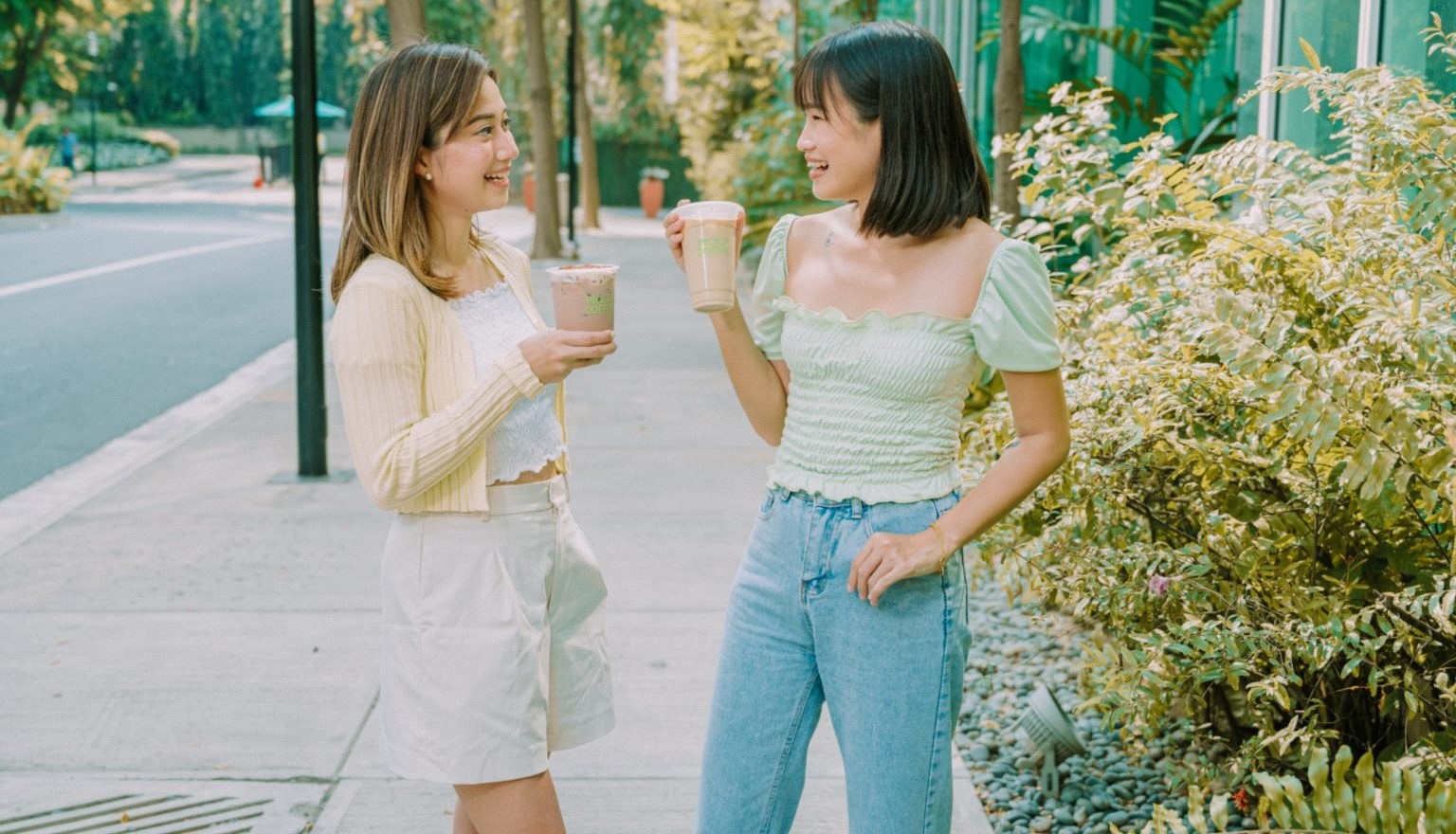 Ride hailing and ecommerce group GoTo is leading a $40m series A round for Philippine coffee startup Pickup Coffee through its Go-Ventures unit that was disclosed today, as new coffee brands find fertile ground in Southeast Asia.
The startup was only founded last year and seeded with $1m from Tiger Global, Reshape Ventures and various individuals. While it was initially a delivery-only service, it quickly branched out into static locations and already has more than 60 outlets across the Philippines.
The country already has its own domestic chains – Figaro and Bo's Coffee have been around for years – but they tend to rely on a very '90s coffeehouse aesthetic. Pickup mostly uses mobile street-based stands and its key selling point may be its prices: its drinks start at PHP50 ($0.90) and none are above PHP100. Those undercut local rivals as well as international brands like Starbucks or Coffee Bean and Tea Leaf.
Nor is that the only way Pickup is differentiating itself: it uses local social media influencers to hype its products and is preparing to introduce app-based ordering. That approach isn't brand new, but it is relatively novel for somewhere like the Philippines, which like much of Asia and Southeast Asia in particular, has a coffee market growing quickly.
The continent traditionally leaned more heavily towards tea, but globalisation has led to a 'coffee culture' that has been taken largely from Brooklyn and Melbourne and exported worldwide to be reproduced by a range of local startups.
Asia may not be at the forefront in terms of raw numbers but it is expanding the most quickly. International Coffee Organization statistics cited by Nikkei in early 2022 stated that coffee consumption in Asia had grown 1.5% in the preceding five years, comfortably outstripping the US and Europe.
As the chart below shows, nine of the 10 largest rounds for VC-backed coffee chains in the past five years have been for Asian brands. The largest is China-based Luckin Coffee, which raised over $550m before going public in 2019, but Kopi Kenangan, which has opened more than 800 branches across Indonesia, had secured over $230m by the end of 2021 and Singapore's Flash Coffee has raised nearly $60m in total. All have corporate backers.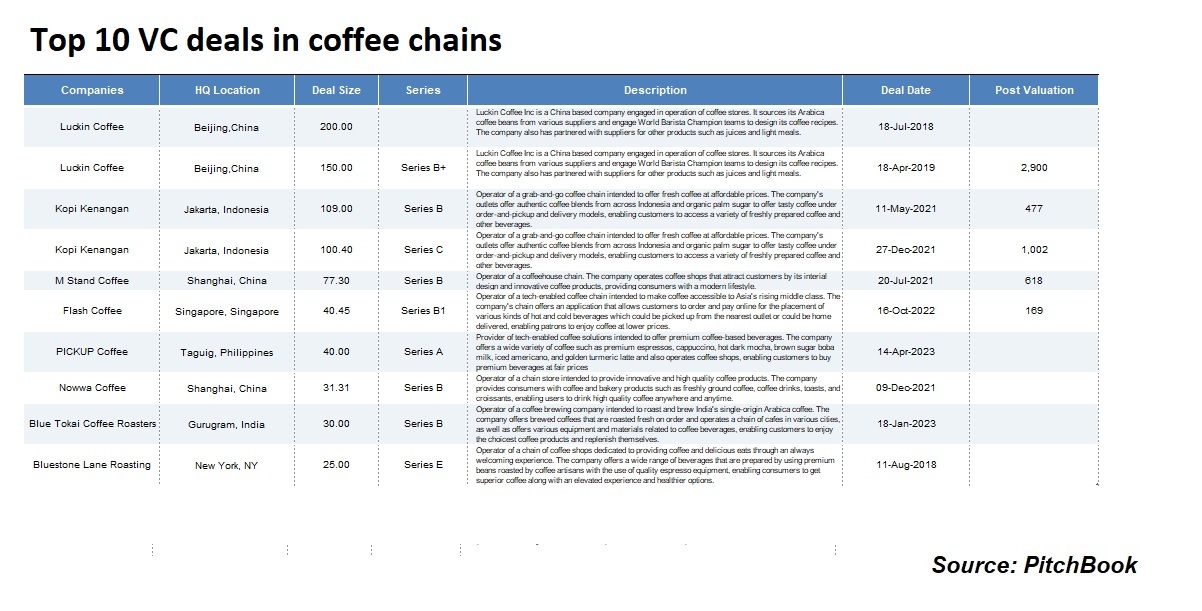 The region is well-placed for growth. Although the Philippines was once one of the world's largest coffee bean producers, Vietnam and Indonesia are in the top five worldwide and Southeast Asia as a whole produces some 29% of the world's coffee, meaning raw materials are within easy reach. And the market is one where local operators have an advantage, as Donald Wihardja, CEO of Indonesia-based MDI Ventures, told us in December.
"The solution of an emerging Asian market is not so much bleeding edge tech, it's the localisation of a proven concept – we realised solutions for Indonesia are 90% similar to other emerging markets but the remaining 10% makes or breaks the product," Wihardja said.
"When your job is to win an operational war, localisation is the key and the team must really be on the ground."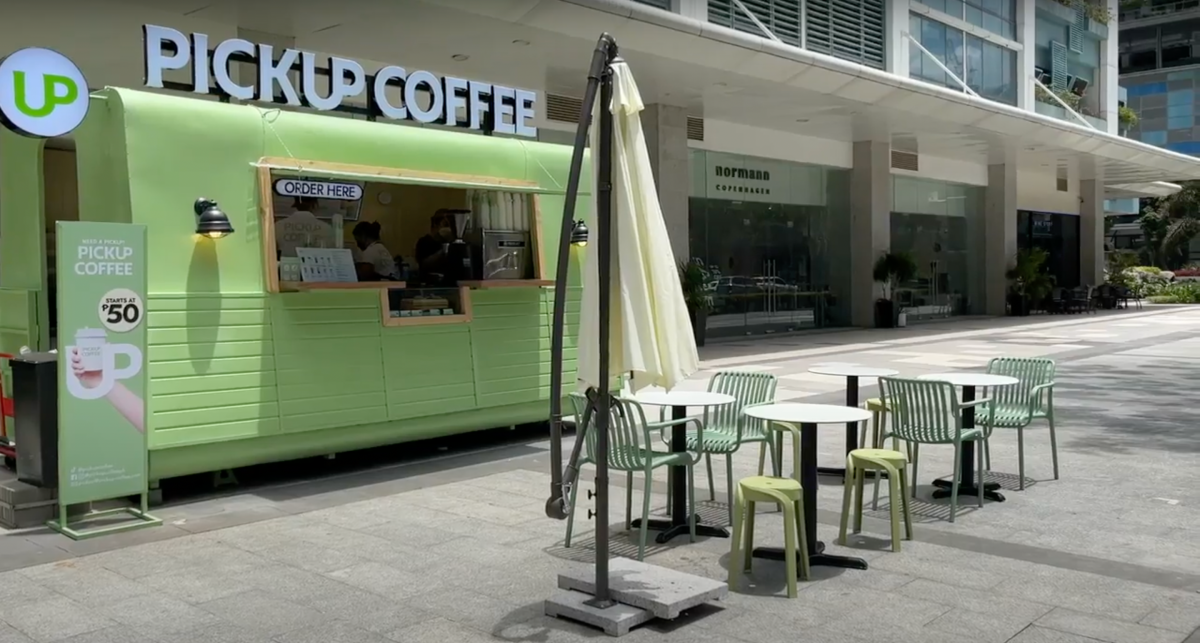 Go-Ventures principal Aditya Kumar is taking a board seat at Pickup in connection with the series A round, which values it at $130m, and GoTo has ample experience in outflanking the competition (its contingent parts – Gojek and Tokopedia – managed to respectively beat out Uber and Amazon in their home markets). But why is coffee a strategic fit for GoTo?
The company offers ecommerce, ride hailing, delivery and financial services, but it launched an on-demand food delivery service called GoFood last August as part of an ongoing bid to build a regional 'superapp'. Forging a partnership with a new, fast-growing consumer brand makes sense in that context, especially as Pickup's on-demand ordering system could potentially form part of GoFood's platform in the future.
The deal also makes sense financially. The coffee industry is one where rapid expansion is not only possible but often necessary, with Starbucks' huge growth recently replicated in the west by newer brands like Blank Street. Pickup is going the same route in a smaller market already primed for growth, and its timing may be just right.
Photos courtesy of Pickup Coffee