Several new corporate venture units have launched in the past few weeks, showing that big business is still committed to startup investing.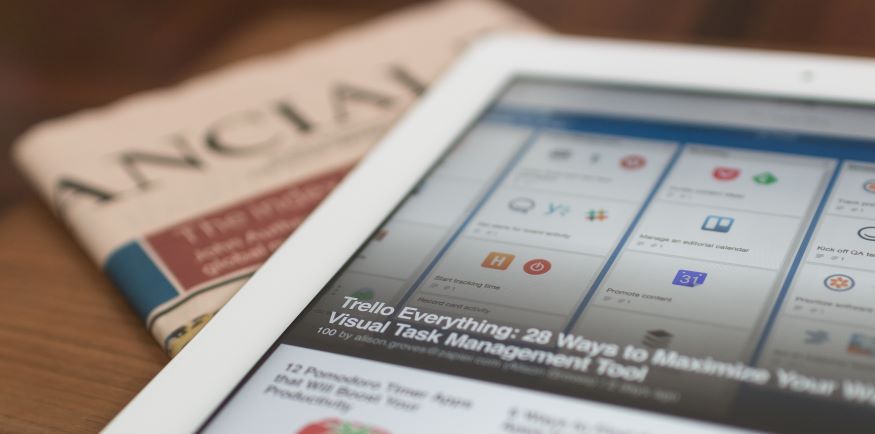 "2023 will be the year in which CVC thrives," according to Gary Dushnitsky at London Business School, a prediction already being borne out by a number of corporate venturing unit launches in the media sector. 
In his interview with news provider Tech.eu, the professor said: "The number and value of CVC deals will rise ahead of those seen in VC generally. In fact, given the nature and scope of CV scouting and their ability to spot innovation trends early, corporate venture may be the key driver of which sectors emerge over the coming year. And thus will influence VC trends, rather than the other way round."
A dozen years ago at the first GCV Symposium in London, Dushnitsky had revealed companies outperformed their peers through corporate venturing and this outperformance covered both a company's market value to book value ratio and their innovation capacity.
The Financial Times, a media subsidiary of Japan-based Nikkei, announced on Sunday it was setting up a CVC function and hiring a corporate investing manager "who will work on FT's corporate venture investing activities".
Japanese gaming group Square Enix is also reportedly seeking to launch a corporate venture capital unit, issue exclusive products in the form of non-fungible tokens (NFT), and launch an NFT brand and a new IP based on this technology, according to blog Cryptosaurus.
Last year, Square Enix launched the free-to-play mobile video game Shi-San-Sei Million Arthur. The positive reception has reportedly motivated the company to expand its digital assets and blockchain business, the blog added.
However, many of the new CVC funds blur the lines with independent firms by raising outside capital, continuing a trend seen last year when more than half of debut groups were founded with corporate cash, according to GCV Analytics this month.
Smart Study Ventures, a CVC unit affiliated with South Korea-based Pinkfong Company, said on Thursday it had created the KrW36bn ($28.4m) Baby Shark Next Wave Tour Fund.
Pinkfong, famous for its catchy cartoon song Baby Shark Dance, which recorded 12 billion cumulative views by late last year, said the fund would develop offline tourist attractions where visitors can experience and purchase Baby Shark contents and goods.
The Busan Metropolitan City government and government-backed Korea Venture Investment Corporation confirmed their investment of KrW5bn and KrW22.5bn, respectively, according to news provider KED Global.
US brand consultant Fndr has launched its debut venture capital fund to back narrative-led startups. Announced at the Slush 2022 startup event in Helsinki just before Christmas, the new vehicle will be used to co-invest in its early- and growth-stage clients. Previous clients include fantasy soccer platform Sorare and fintech startup Brex.
"The fund was a natural evolution in our business," James Vincent, Fndr CEO and founder, said at Slush. "We spend a lot of time with founders, helping them tell their story, and because of that we have built really strong relationships with them. Clients have asked us before to take equity and be on their cap table."
The fund's limited partners include general partners from other venture funds, such as Danny Rimer, partner at VC firm Index Ventures, according to Pitchbook.
Others are more cautious about CVC industry's continued expansion. James Heath, an investment principal at multi-family office Dara5, in response to Dushnitsky's argument warned: "When a downturn hits a corporate, one of the first things it will reduce costs around is innovation. If the CVC makes up 5% to 10% of the wider corporate's activities, it may restrict these operations to concentrate on the survival / progression of its day-to-day services."
Crypto exchange Huobi Global has in the past week revealed plans to cut hundreds of jobs amounting to about a fifth of its workforce in the wake of last year's implosion of competitor FTX, according to the FT. Huobi said the job cull came as a result of the "bear market" in crypto and this cull has already seen Evans Huangfu, head of investment at Huobi Ventures, leave at the weekend after 18 months in the role.