Corporations are playing a bigger role in supporting new entrants to the venture industry.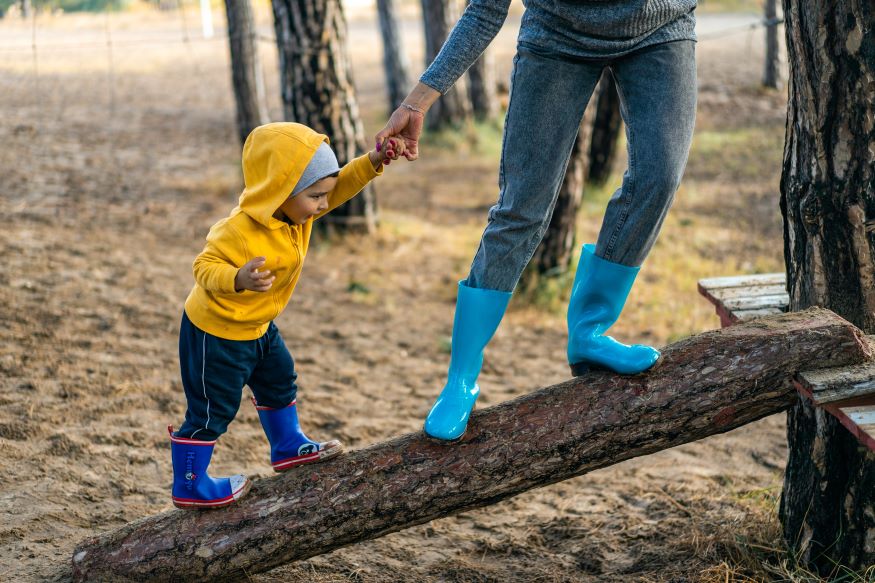 Most debut venture capital (VC) funds last year raised money from corporations, signalling a sea change in how the sector professionalises and supports portfolio companies.
The most obvious way corporate venture capital supports entrepreneurs is through direct investments made in their businesses. But there's a more indirect side to corporate activities in the ecosystem – as limited partners (LPs) in venture capital funds. This support is increasingly vital for emerging VCs – the general partners (GPs) – raising their first fund.
Data provider Pitchbook has found the share of debut funds as a percentage of the overall market falling both by volume and value. This decline has occurred as institutional investors such as pension funds and life assurers, which have traditionally made up the bulk of capital flowing into VC funds, have focused on experienced managers, those who have raised at least four funds, rather than emerging ones (those with three or fewer fund vintages).
Last year, 21% of the total funds raised were by debut managers, down from 30% a decade earlier.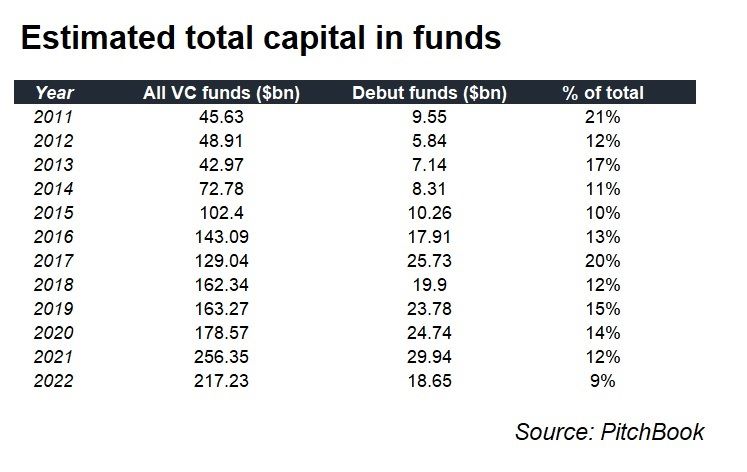 By value of fund, the change was even more stark.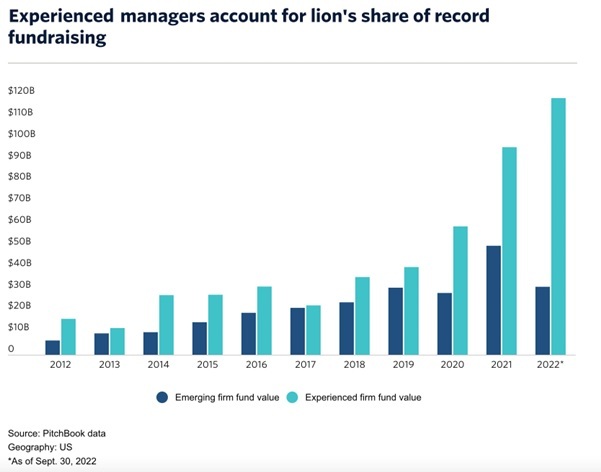 Drilling into the data, however, uncovers the possibility that corporates flush with cash will underpin the next generation of entrepreneurs unable to raise from traditional sources of capital.
Corporate profits in the US increased 0.8% to $2.54 trillion in the third quarter of 2022, following a 6.2% gain in the previous period, according to the US Bureau of Economics Analysis.
A small fraction of this cash has flowed to CVCs to invest both directly and as LPs.

Of the top 10 debut VC funds identified by Pitchbook, half – FTX*, Amazon, Bertelsmann, Crypto.com and Fosun – have corporate origins. (*FTX's $2bn debut venture fund is unclear where the capital came from because of alleged lax financial controls.)
Corporations were at least the cornerstone LP in more than half of the 137 debut VC funds raised last year, according to GCV Analytics. This includes at least 62 new funds raised by first-time corporate venturing units, while corporates were LPs in 75 debut funds. (Disclosure: GCV's parent company, Mawsonia, was an LP in some of the funds, such as Black Opal Partners and GFT Ventures.)
Debut funds often include experienced CVCs in the partner team. Haun Ventures hired ex-CVC Sam Rosenblum, while FPV was co-founded by Wesley Chan (ex-GV) and Pegah Ebrahimi (ex-Cisco). The European Circular Bioeconomy Fund (ECBF) was formed by Michael Brandkamp (ex-HTGF) and includes former CVCs Stéphane Roussel and Michael Nettersheim.
Having experienced CVCs helps VCs show to prospective LPs and portfolio companies that they understand sector trends and can help entrepreneurs grow their businesses, especially in deep tech.
So far, they have showed their ability to do just that. Last month Collab SOS set up its debut, early-stage climate venture fund backed by fashion designer Stella McCartney and luxury goods retailer LVMH.
The focus of the fund is on materials, energy and supply chain and will invest in businesses with between $500,000 and $1m of annual revenue. Stella McCartney said it would help startups scale to between $3m and $5m of revenue and hopes to de-risk the technology. At this point, LVMH can become a customer, helping the portfolio companies scale to $30m of annual revenue.
Illai Gescheit, partner at Siemens Energy Ventures, which is unconnected to the Collab SOS fund, says: "It's a really interesting twist for a corporate venture capital with a different flavour."
Corporations are also supporting the next generation of emerging VC firms tackling underrepresented areas. Former GCV Rising Star Brian Hollins and Aaron Samuels raised $66m for the debut fund from their firm, Collide Capital, including LPs from Citi, Bank of America, Amazon, Alphabet and Twitter.
Côte d'Ivoire-based social impact vehicle Janngo Capital Startup Fund has reached a €34m ($36m) first close after raising cash from LPs including media groups Muller Medien and Hubert Burda Media's investment arm.
Aruwa Capital, a female-founded early-stage growth equity fund, made the successful close of its first institutional fund at more than its $20m target. With Visa and Mastercard's support as LPs, this made the 32-year-old founder, Adesuwa Okunbo Rhodes, the youngest solo general partner (GP) to successfully raise a $20m fund in Nigeria.
Corporations have helped scale up and professionalise the venture industry. Now, they are making it more diverse and representative of the economic sectors driving the future.