Could we save the environment one parcel at a time? Politecnico di Milano's packaging technology spinout Voidless hopes so.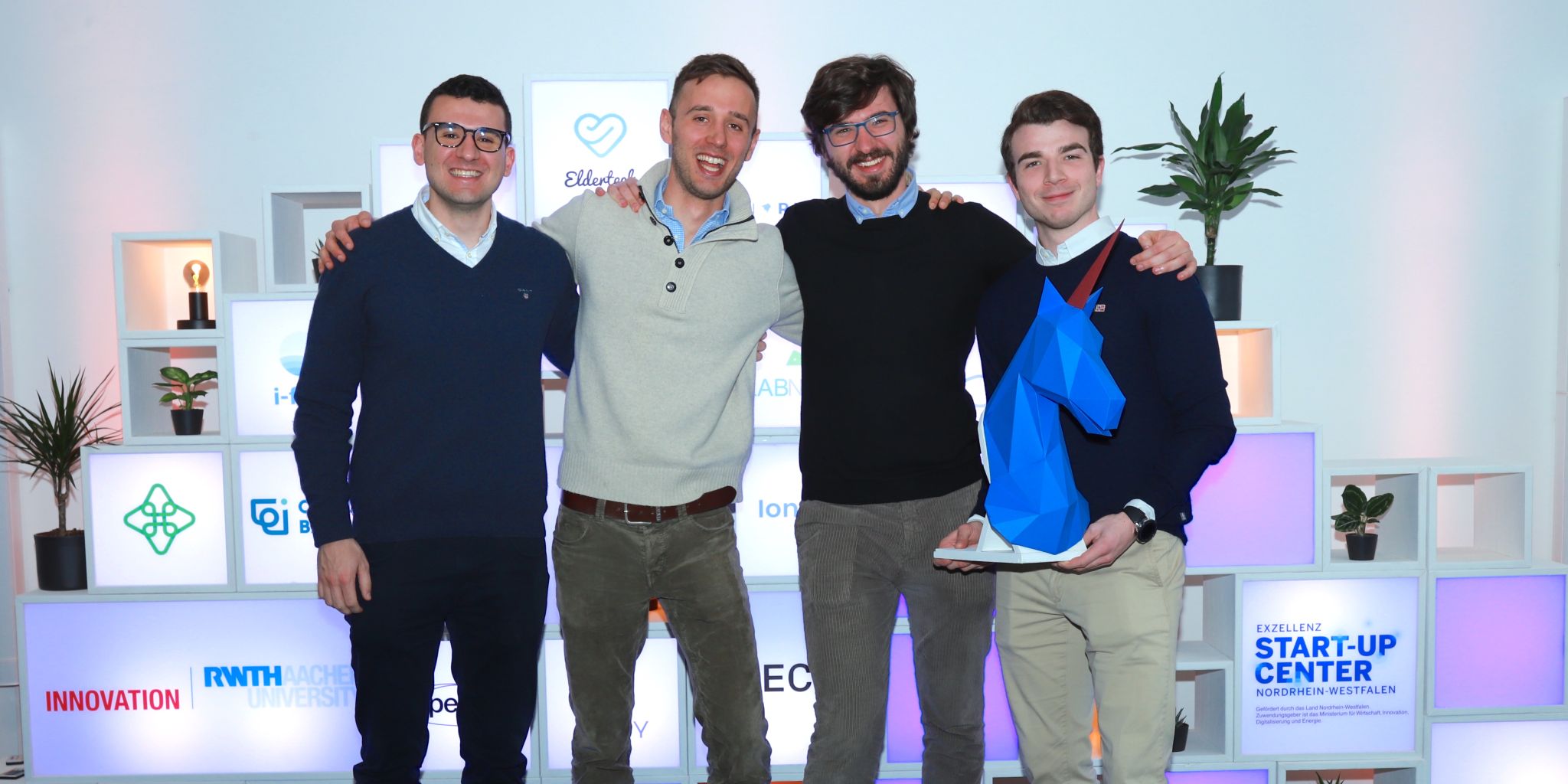 Amazon ships an estimated 1.6 million orders each day around the world and the global packaging market is valued at around $1 trillion, of which $335bn accounts for cardboard. The UK alone is responsible for more than 12.5 million tons of paper and cardboard every year, only recycling about 67% of it — raising both environmental and financial concerns.
Italy-based Voidless has created an artificial intelligence-powered system that makes packaging on demand and, crucially, adapted to the encased product. The approach could save millions in materials and shipment costs.
Carlo Villani, Voidless' chief executive and co-founder, tells Global University Venturing the company was born out of a competition at Politecnico di Milano: "We were tasked with presenting small business plans and developing a potential new startup, and through our research, we uncovered the inefficiently sized packages that Amazon distributed and went from there."
Amazon packages vary from 15 inches in length for small standard-size products to its largest special oversized boxes reaching 165 inches in length. The standardised package sizes mean there can be an excess of unused space within a box, increasing costs and wastage.
"I knew Voidless had potential not only because of how innovative the system could be but because the packaging market is so vast," says Villani. "We pitched our idea to the university allowing us to win our competition, earning us $29,700 to propel our startup, and providing us access to the university's accelerator, PoliHub."
The growing demand for packaging innovations
Voidless isn't the only company targeting the problem. For example, US-based Boox markets reusable packaging that it says reduces the impact of cardboard boxes by 75% after 10 shipments. Boox raised $9.3m in a series A round in May 2021 led by Valor Siren Ventures.
"Alternative forms of ecommerce packaging startups and the producers of eco-friendly packaging materials have become so prevalent because the packaging market is so big," says Villani. "With the sector being worth billions and continuing to grow in value each year, it truly is a vast ocean for new companies.
"I believe the market has been left unexplored for a while now, just waiting for more innovation, which is why people are becoming so keen to invest. The sustainability that will occur from these innovations will have drastic effects when you consider how overpackaging pollutes more than all of Belgium each year in terms of CO2 emissions."
Interest in solutions to the problem is particularly strong in the US and the EU, he remarks. "I have noticed that the EU is investing in a lot of these innovative packaging technologies, and many funds are willing to invest in these startups because they may potentially garner support from the EU through grants and equity."
Globally, Morgan Stanley estimates that the ecommerce sector could increase from being worth $3.3 trillion today to $5.4 trillion in 2026.
"Ecommerce is our focus in particular because it is a subsector of the market that is producing the most issues revolving around overpackaging as they are sending different sizes of items with standard boxes," adds Villani.
Funding, partnerships and Politecnico di Milano
Launched in 2021, Voidless closed a $607,000 pre-seed round led by Poli360, an investment fund managed by 360 Capital Partners on behalf of Politecnico di Milano, with additional funding offered from the university itself in July this year.
Villani explains 360 Capital Partners' recent investment, adding: "The funding generated will help us to create a prototype which we hope to have running by 2023. We can then test our product in a real-case scenario with our lead user. Through this, we can prove the effectiveness of our systems and back up our claims that our machines save money."
The startup has continued to build on its relationships, both at home and internationally. "The university and PoliHub have been an incredibly useful resource for us, and we have maintained a strong relationship with them," he notes.
In Germany, Voidless found a partner in RWTH Innovation, the innovation arm of RWTH Aachen University, which helped the company identify its lead user.
He adds: "We have received additional support and guidance from corporations such as Amazon. They have helped us understand the direction in which Voidless should go, provided solutions to any obstacles we faced and showcased how we could effectively approach an investor to sell our product."
Villani holds both a bachelor's and master's degree in mechanical engineering, an education that previously enabled him to work for electronics manufacturer ABB as a production development specialist.
Voidless' other co-founders also hail from Politecnico di Milano — Mattia Bertolani is chief financial officer, Daniel Kaidanovic is chief technology officer and Guglielmo Riva is chief operating officer.
"Politecnico di Milano has been there from the very beginning, more so its incubator PoliHub," says Villani. "They have helped with everything from funding to networking and provide necessary support whenever we encounter an issue. Especially as a young company, having this guidance in an environment we are all so new to is beyond essential for us. The contacts inside PoliHub have also allowed Voidless to expand."
Villani concludes: "One thing I wish to share with others is, if you have an amazing idea, I encourage you to do a startup. I see a lot of brilliant minds enter into sectors such as consultancy where they believe they will earn more money. But the richest people in the world came from startups, and the experience has been so life-changing I recommend anyone do it."