What are corporate VC managers looking for when hiring? A selection of industry figures tell GCV it isn't just dealmakers, but intellectually curious team players and go-getters.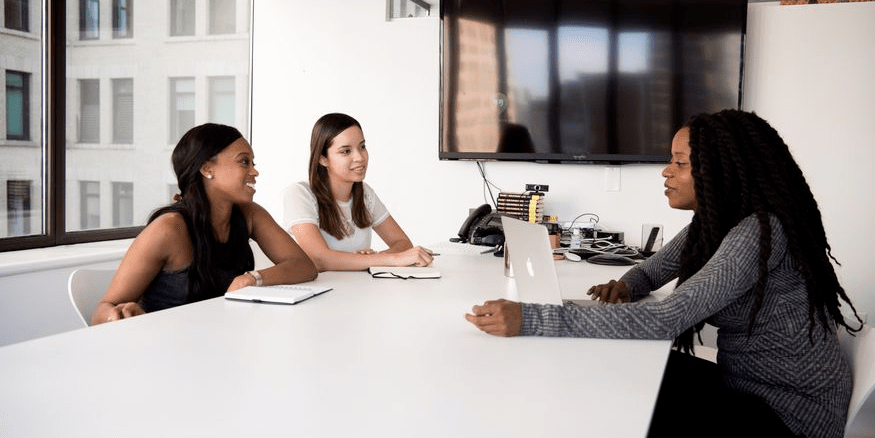 CVCs are highly specialised units, so unique within companies that Hector Shibata, head of AC Ventures, the corporate venturing unit of food and beverage distributor Arca Continental, describes them as special forces units.
"It's like the army in any country. You have the army, the navy, but then you have the SEALs, the Green Berets. They require special equipment, special training and special support. The CVC is the same – it's not like any other unit in the company. It's a special entity," he told Global Corporate Venturing in a recent episode of the Global Venturing Review podcast.
So as a hiring manager looking to bring someone in, what do you look for? And as a candidate looking to join, what do you need to show?
"You need someone who understands about new businesses, right? New startups. You need someone who understands about technology and you need someone who understands how to do financial transactions," says Shibata.
Not just the deal person
The ideal candidate will typically have a multi-faceted set of skills that can be applied in different contexts. It's not just about the dealmaking itself, though that is of course a crucial aspect, but also a deep understanding of the sector in which the mothership operates as well as the strategic value that a startup can bring.
"When I was a banker, we called them athletes," says Vito Giallorenzo, senior vice-president for corporate development at BlackBerry and head of its BlackBerry Ivy Innovation Fund (BIIF).
"People who have experience, or at least the potential, to do different functions. When I say functions, I mean not just a deal person, not just a strategy person or a product person, but the person who can understand enough of the business objectives, the technology and the product to create that link between the investment and the strategic value to us."
There are three main aspects to cover: the business development element, which takes in networking and making connections, deal execution, and finally, strategic, operational and product understanding.
It can be difficult to find people that display attributes in all three, but if a more strategically-minded CVC like BIIF has to choose, it would be the last one – understanding of the sector and the strategic link between startup and corporate – not least because it is harder to come by.
"Sometimes people in VC think that [networking and dealmaking is] the job. People who just say: 'Well tell me which company to invest in and I'll do a deal'. I find less value in that just because I think they're easier to attain," he says.
Oliver Keown, managing director of surgical robotics company Intuitive's CVC unit, Intuitive Ventures, also emphasised the ability to pick up technical information and develop sector knowledge: "Successful investing is based on analysing facts, trends and people, so a deep understanding of the healthcare technology field from a medical or technical background, along with high emotional intelligence, is a must."
The bar is also set differently depending on the role you're filling. Junior positions tend to be more about appetite and attitude while a senior role naturally requires more operational experience.
Failures are an inevitable part of early-stage investments so it is crucial to have people, especially in senior roles, who are able to learn from those failures and grow on the back of them.
Diversity and curiosity
As CVCs get bigger and their mandates more complex, drawing from diverse talent pools and having different skillsets working in unison leads to the best outcomes, according to Alex Manson, head of Standard Chartered's VC unit, SC Ventures.
"The magic happens when we assemble bankers, entrepreneurs, technologists, designers and others and force them to work together, which they normally wouldn't do spontaneously," he says.
"Some of these types actually really don't like each other, but the power is in having them come together with, at a minimum, mutual respect and, importantly, shared purpose."
As a CVC, relations with the parent company are incredibly important, and team members need to be respectful of the mothership and understand its context, even when pushing an issue.
One element that keeps coming up is the importance of attitude and curiosity. A candidate that cares about the subject, has a can-do entrepreneurial attitude and displays an ability to deal with people collaboratively will always stand head and shoulders above those who do not.
"At Intuitive Ventures we look for team members with fierce intellectual curiosity, an entrepreneurial mindset and a hunger to build a track record of both stellar deals and personal performance," says Keown.
"We also look for candidates with a willingness to put in the work to positively interact, build goodwill, influence and capture value from our entire relationship ecosystem."
Red flags
On the other side of the coin, traits CVCs do not want mirror those of most roles, but would be especially harmful in the context of a culture of innovation. These include a lack of evidence of initiative, an unwillingness to play within the team, a lack of interest and curiosity or an attitude that is not hands-on.
Manson says people that make a point of being non-compliant should be avoided. Not only would this not go over well in a corporate-backed organisation – let alone a regulated one in the case of financial services – but would likely create a point of friction between the CVC and its parent, fostering an "us vs. them" mentality.
Hiring managers would also do well to avoid people whose definition of what they do is too narrow, or who are too focused on process as opposed to outcomes, as well as those who need their hand held at each step while trying to defer responsibility to hierarchical decisions.
Not having their hand held is not the same as doing everything on their own – teamwork is a must. "CVC is a team sport" says Keown. "We can't have a 'lone ranger'. We need team members who are not only capable of doing the job, but want to collaborate to get the work done".
Basic initiative is crucially important, especially within smaller teams when each team member is getting pulled in various directions and all-hands-on-deck situations are commonplace.
Giallorenzo says: "What I don't like is people who give me the impression that they take the contract and they pass it to the lawyer without looking at it. They connect the two engineers, but then they don't even join the call. That usually gives me a sense that you see yourself as the connector – as the relationship person – but you don't dig deep."
Many companies, according to Shibata, also make the mistake of only hiring internally, as opposed to going out and looking for the right person with the right background for the job.
"I spoke recently with a couple of companies that are building CVCs, and typically what they do is just promote the person from M&A or from business development or any other unit, or even an investment banker, to build a CVC. I believe that's a mistake. Why? Because a CVC really needs to have the experience, the network – they really need to have the connections of an independent VC fund," he says.
"If you bring only internal people, that's not going to be very useful for the organisation."