Corporate-backed Gorillas was bought for just $1.2bn and, together with competitor Oda's $151m down round, it looks like winter is here for grocery delivery services.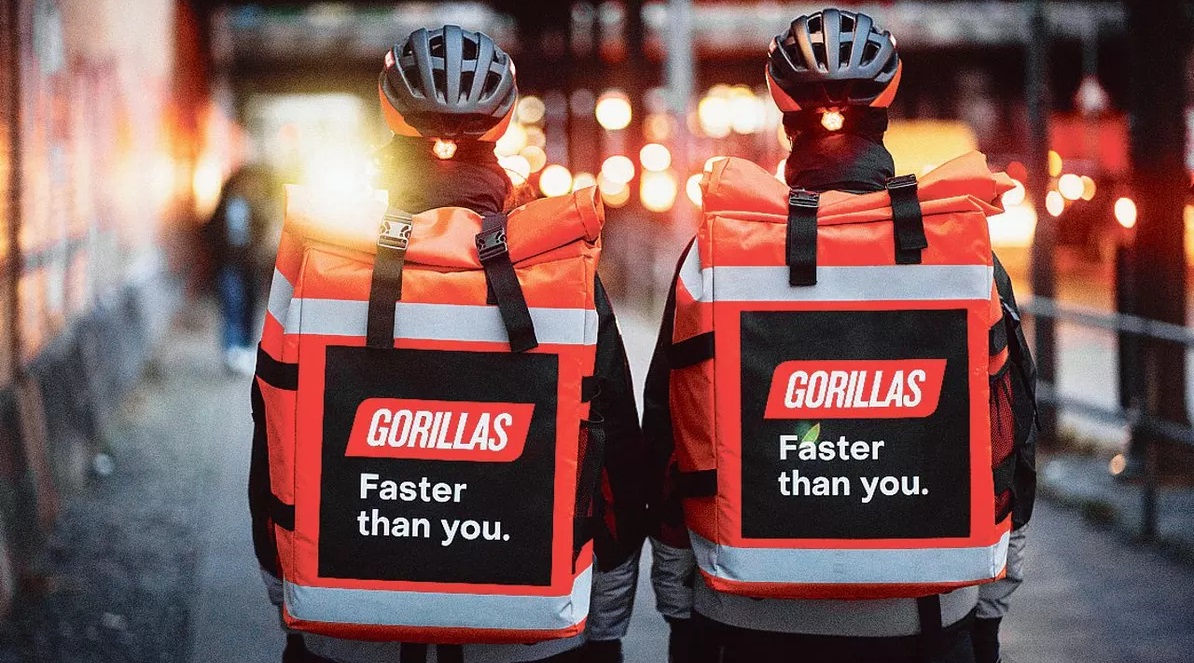 On-demand grocery delivery service Getir bought Germany-based peer Gorillas in a cut-price $1.2bn deal today, showing how the sector is struggling to find its feet post-pandemic.
The price was reported by the Financial Times and it represents a hefty downturn from the $3.1bn valuation at which Gorillas last raised money, in a $1bn round in October 2021 led by a $235m investment from Delivery Hero.
The transaction comes just days after Norwegian counterpart Oda secured NOK1.5bn ($151m) from investors including internet group Prosus and shipping and real estate conglomerate Rasmussen Group, in a round valuing it at approximately $353m, down from $1.2bn in mid-2021.
Gorillas' app allows users in cities across six European countries to order groceries for delivery in as little as 10 minutes. It was founded in May 2020 shortly after the covid-19 pandemic lockdown began, and it had collected more than $1.3bn in funding from investors including internet group Tencent.
How rapid growth became growing pains
Oda and Gorillas were among several online grocery services to register huge growth during the pandemic as lockdowns meant people were suddenly unable to visit grocers without restrictions and the ordering systems of supermarket incumbents were overwhelmed with demand.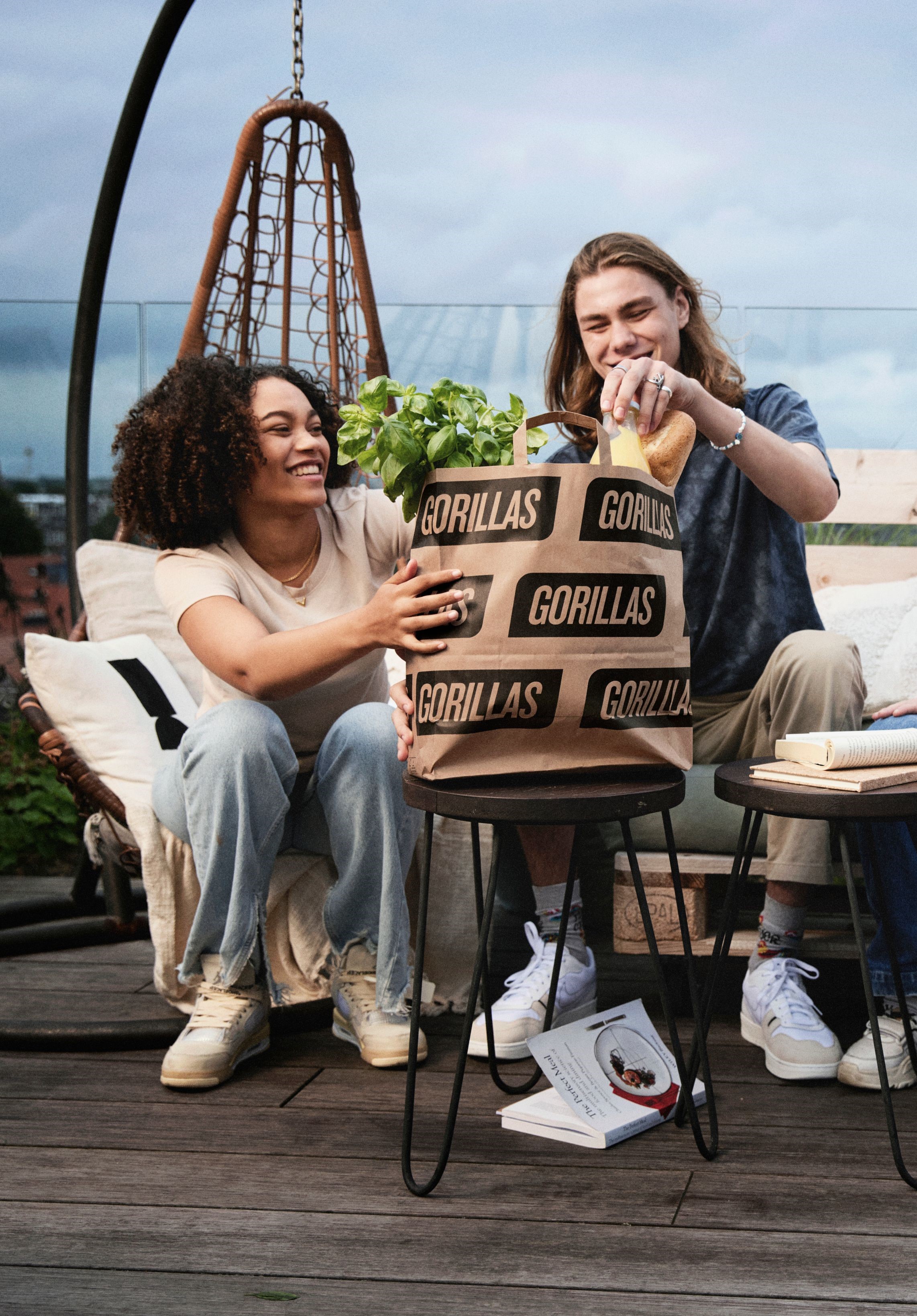 Some of the biggest rounds came during the tail end of 2021, especially in Europe. Gorillas' domestic peer, Flink, received $750m in a December round led by DoorDash, while Picnic, the Dutch operator of a sustainable alternative, had secured over $700m in series D funding in September.
The idea for long-term growth is simple in theory. As e-commerce takes more of a hold and brick-and-mortar retail falls off, commercially zoned land in urban centres will become more freely available, allowing these companies to set up storage and logistics hubs for quick delivery, much like cloud kitchens can cook and drop off food without the overhead of restaurants.
Theory is one thing, reality is another. As shops have reopened and covid restrictions loosened and then dropped, customers have shown they're more than willing to go back to personal shopping.
Larger supermarkets have meanwhile upgraded their delivery systems or cut deals with middlemen like Instacart and DoorDash. Food delivery services like Delivery Hero have added grocery options, increasing competition even further.
Margins in the on-demand grocery business are low and many companies have struggled to make a profit.
This is particularly true for services like Gorillas' which prioritise fast delivery and which have spent big money to scale quickly, meaning they've had to maintain storage in urban areas with relatively high rent. It had been losing €1.50 for every €1 in net revenue, sources told the FT.
Oda, which was founded in 2013, offers next or same-day delivery for groceries, meal kits and household items like flowers, cosmetics, pet food or medicine but uses large warehouses located just outside urban centres, so it can take advantage of cheaper rents and arrange fulfilment more efficiently.
The start of a hard process for on-demand groceries
Either way, the deals are a bitter blow to the companies' backers.
Gorillas' investors will reportedly receive about $40m in cash and the rest in Getir shares. Getir's last round valued it at $11.8bn in March this year, and the value of the combined company will be $10bn according to the FT, indicating those shares have already been priced down by around a third since then.
Prosus had previously led a $265m round for Oda earlier in 2021 with telecoms and internet group SoftBank's Vision Fund 2 at a $900m valuation. The company's earlier backers include Rasmussen and fellow corporates Varner and Arctic Group, and while their stakes would have been cut this week, it's unlikely they're down on their investments.
Warren Buffet once said that when the tide goes out you find out who's been swimming naked. Well, the tide is now going out for on-demand groceries, and these are likely to be the first in a series of down rounds and cut-price acquisition deals. They also show what the sector's future will probably look like.
Oda said this week it has reached net profitability in Norway and believes it can do the same in its other markets, suggesting its business model could be viable long term. It may have cut its valuation this week but that has to be taken in the context of growth-stage companies across a range of sectors doing the same in recent months.
The other side will be consolidation. Getir is headquartered in Turkey but operates in many of the same markets as Gorillas and offers the same rapid delivery times.
There clearly isn't space for a range of companies to do that, and it's likely the end result will be one independent operator in each market competing against incumbents with the rest focusing on specialist areas – like Weee, which sells hard-to-find ethnic foods.
The sector may shrink in the short term but that looks like the first step towards a more settled future.