The drop in the US financial services group's market capitalisation shows how undervalued venture investments are as the economy slows.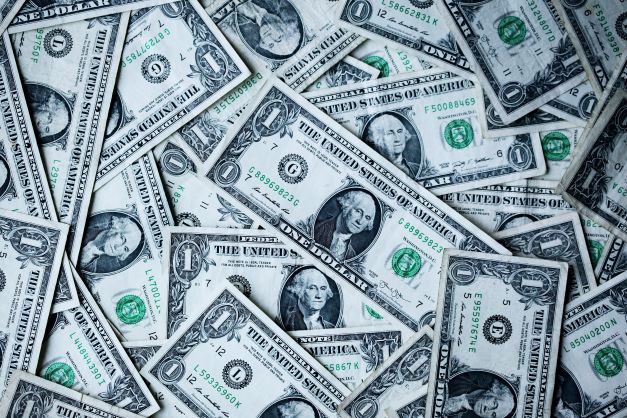 Two economists are walking down the street when one points to the ground and says: "Look, a $10 bill."
The second economist replies: "That is crazy. If that was a $10 bill, someone would have picked it up already."
The equivalent in the markets is the drop in SVB Financial Group's market capitalisation, which is less than the cash on its books after its share price fell two-thirds since its high just before Christmas 2021.
Whether this leads to a private equity firm or other bank/financial services firm making a takeover offer for the US financial services group, which includes Silicon Valley Bank under its corporate umbrella, remains to be seen.  The bigger question is what stock market investors are signalling about the future of the innovation economy.
What is clear is that stock markets are undervaluing technology ventures. CVCs should stay committed and hold onto their investments through the downturn.
The vested-interest chatter from venture capitalists at this month's Web Summit, the annual technology industry conference, is that deals remain active and the low point in this cycle could be reached sooner than expected. This might be genuine belief but probably reflects hope they will avoid having to be more aggressive in mark-to-market devaluations.
By contrast, central banks, led by the US's Federal Reserve, are indicating their focus is on quashing inflation by raising or keeping interest rates high. Markets are pricing in potential recession next year. The recession in the UK is expected to last into 2024.
Startups are facing greater pressures, which could potentially take a slice out of the less than 1% allowance for credit losses that SVB showed in its third-quarter results last month.
Greg Becker, long-term CEO of SVB, appears relatively sanguine. In his letter to shareholders, Becker said: "We continue to see strength and momentum in our underlying business, despite the impact of persistent market volatility, rising rates and fears of recession on our balance sheet growth and market-related revenues.
"We saw continued strong credit performance, with lower net charge-offs and non-performing loans, and significantly improved our full-year 2022 credit outlook."
The bank has supported recent deals, such as Wise's $300m syndicated debt facility. It is well set given its experience in venture and is seeking to raise a $2bn venture debt fund, according to Bloomberg.
But, while SVB will likely navigate the challenges ahead, those newer to venture have yet to be tested, especially if a downturn causes a reshuffle in senior executives as growth-focused managers are replaced by those who will cut costs. Innovation departments can be primed for cutting unless shareholders and business units call for their retention.
Already, Stripe, Twitter and others are cutting staff or putting in hiring freezes. CVC teams might be kept in name only to support portfolio or find partnership deals with business divisions. While activity has been relatively robust this year, boosted by a wave of new entrants, it is likely deal volumes could slow next year or groups seek external capital or spin out to boost their activity.
Smart teams are already laying the foundation for survival through the GCV Institute and cross-industry benchmarking (GCV Touchstone) and mentorship. They are also using the downturn to position their portfolio for success through non-dilutive finance, such as grants. Smart governments are encouraging counter-cyclical activity.
South Korea laid out plans for a large fund of funds, while the UK's new prime minister is understood to have a series of recommendations on his desk from the Council for Science and Technology about how to do the same.
Top of the list could be supporting corporate venturing as part of a diverse asset management and growth strategy.
Maybe second should be using a sovereign wealth fund to buy SVB.
James Mawson is the CEO and editor-in-chief of Global Corporate Venturing.