Autonomous delivery robots are now cheaper to run than hiring humans. A partnership between Bolt and Starship Technologies marks a pivotal moment.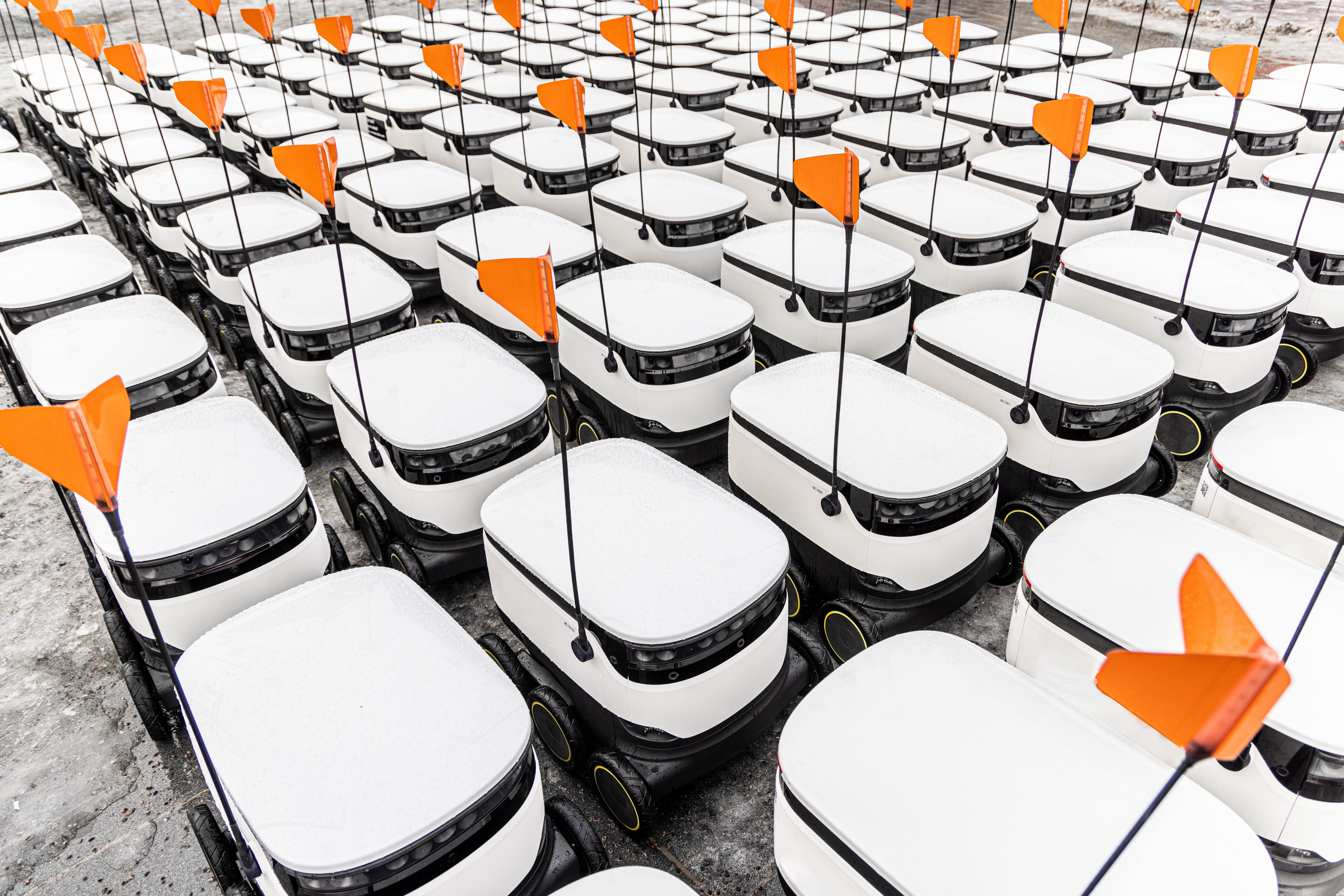 Starship Technologies, the maker of autonomous delivery robots, announced a deal with mobility company Bolt today, in a move that will see the small six-wheeler robots do Bolt Food deliveries across multiple countries this year.
The fact that Bolt, which has its own sizeable workforce of human delivery drivers, has turned to autonomous robots for a part of its food dispatch services marks an inflection point for the technology. Starship has managed to get the cost of running its autonomous robot fleet to the point where it is cheaper than employing humans to make the deliveries.
"[Bolt] have their own delivery drivers, but we are lowering the costs for them," says Ahti Heinla, cofounder and chief technology officer of Starship Technologies.
While the arrival in 2018 of the little white six-wheel delivery bots on the streets of towns such as Milton Keynes in the UK excited a lot of people, Heinla says that the real robot revolution is only arriving now, as the business starts being able to operate profitably.
"One robot driving on the sidewalk by itself does not constitute a revolution," he says. "It is easy to do a prototype. It is only when we have scaled this to the level where millions of people have access to this, when we have figured out the financial plans including the profitability of the operations — that's when it really starts to fly. We are about at this point right now."
Heinla says Starship is targeting getting the cost of a robot delivery down to $1-$2 a trip.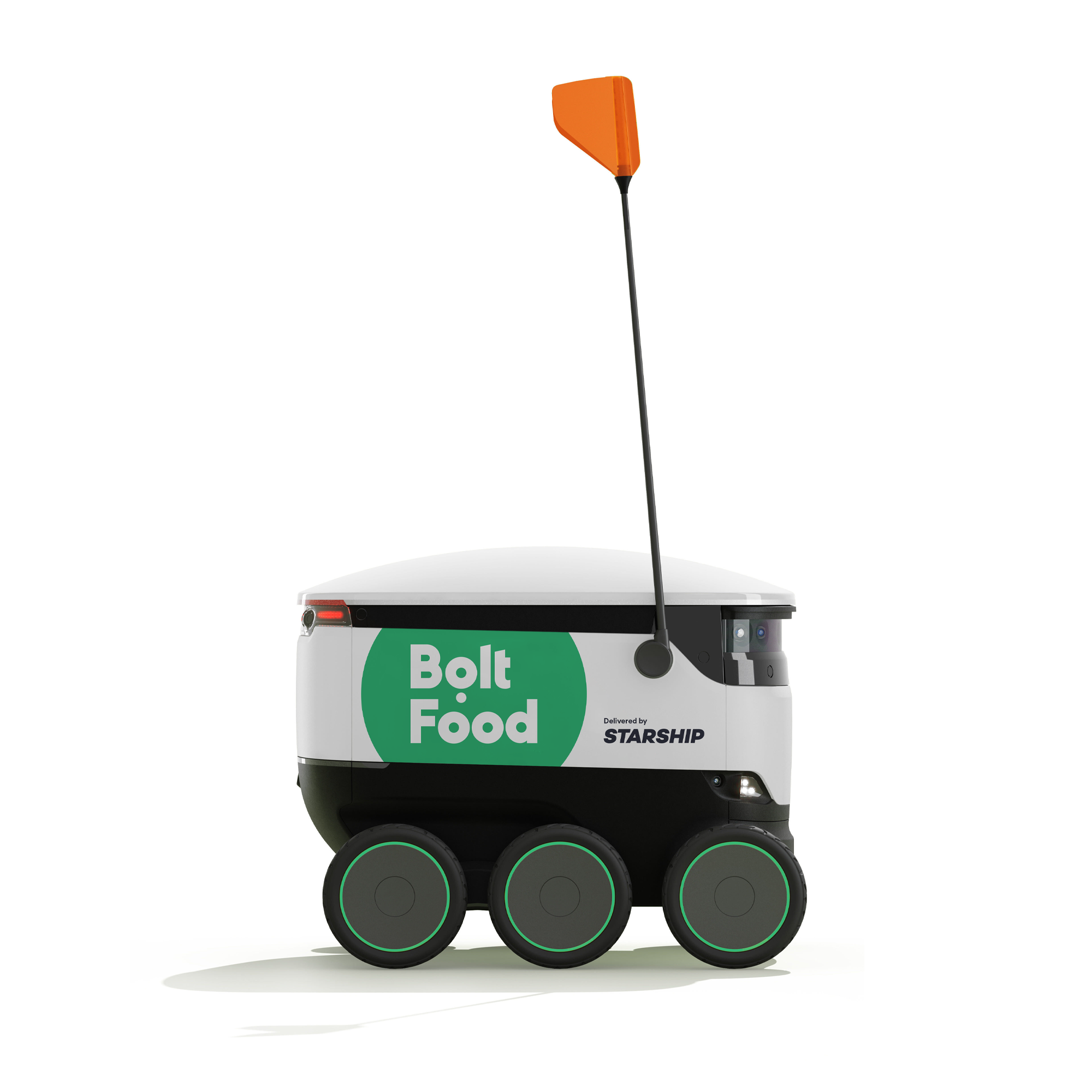 Starship has expanded fast over the past five years and is now active in 55 different markets globally. It recently launched in six cities in Finland, for example, and now operates in 10 cities in the UK, as well as on a number of university campuses across the US. The number of operating locations could expand even more rapidly with the Bolt partnership.
"We can launch in a new country in two weeks – and be profitable from day one," says Heinla. That is the final piece that needed to come together. After that it's just scaling up the business."
Compared to the billions of dollars of investment that has gone into developing self-driving cars, Starship has developed its delivery robots fairly economically, raising just $170m to date from investors. It took about $2m to create the first prototype autonomous robot, says Heinla, and the rest has gone into creating the logistic system to run a whole fleet of them efficiently.
There has been no magic breakthrough in technology, he says. Just hours of painstaking iteration, improving performance incrementally, making sure the robots are able to operate in rain, in snow, in the dark. Starship's robots have now driven more than 6 million miles in total — compared with around 1 million miles driven by autonomous car companies Waymo and Cruise.
Granted, it has been easier to get the Starship robots driving — they don't carry people and travel relatively slowly along pavement, making it easier for them to be given permission to operate.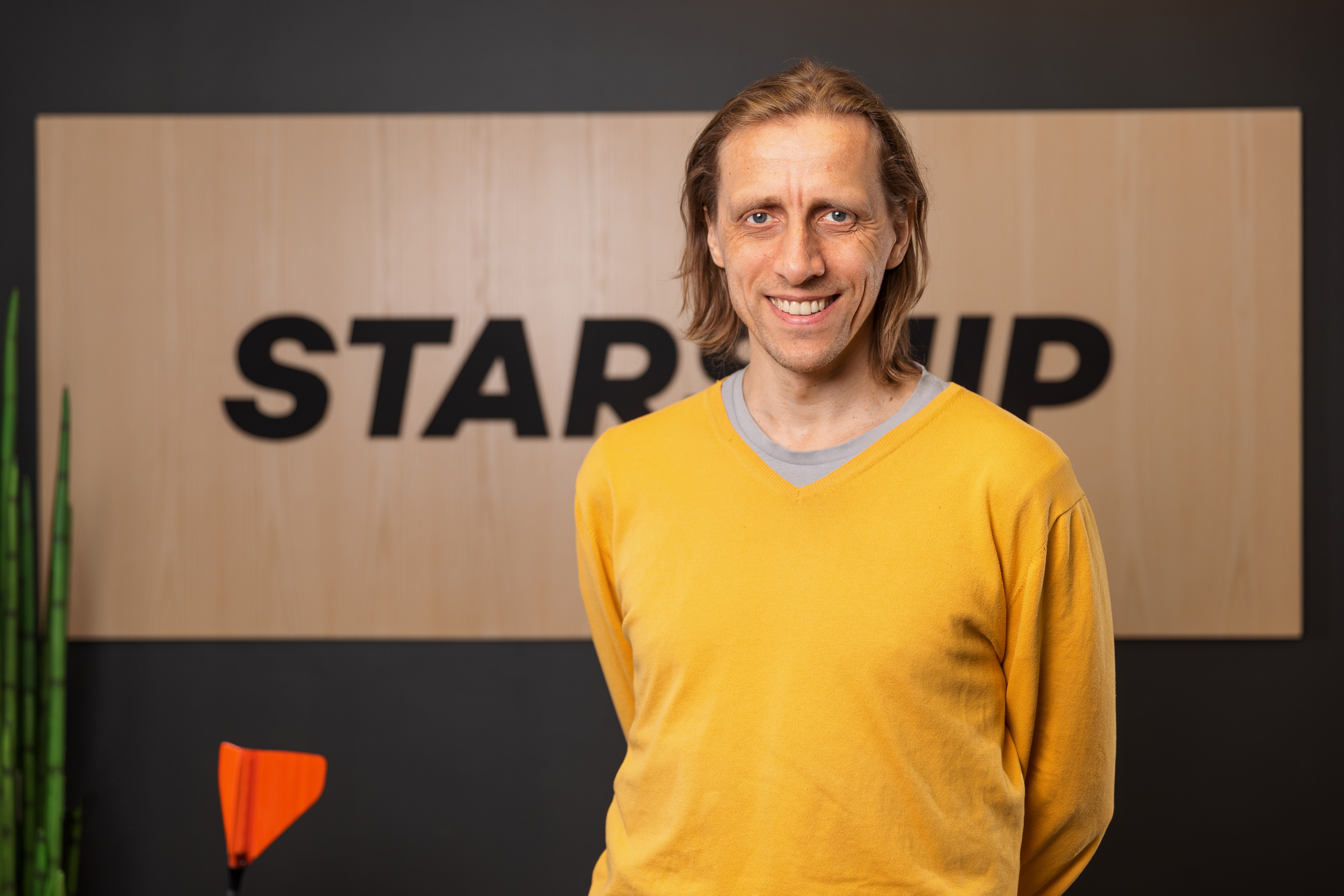 Corporate help in getting here
The company's backers include a number of corporate investors, including TDK Ventures, Mercedes-Benz, Goodyear and Swiss Post. Many of them have been helpful in the technical development of the machines. TDK, for example, helped Starship develop wireless charging docks for the robots, another feature that is helping make the fleet cheaper to run, as the robots no longer need a human attendant to plug them into a power source.
"We consulted TDK on how to build this because as a supplier of some of these components, they have a lot expertise," says Heinla.
Another technology development in the works is a bluetooth connection that can allow the robots to "talk" to lights at pedestrian crossings, requesting for them to turn green.
The Starship team are now raising another $30m funding round, which Heinla says is likely to be the company's last. As it moves into profitability, other funding options will open up for the company.
Maija Palmer
Maija Palmer is editor of Global Venturing and puts together the weekly email newsletter (sign up here for free).