Rajeev Misra will step back from his role at the Japanese investment company, following a spate of recent departures.
Rajeev Misra, who helped turn SoftBank into one of the world's biggest technology investors, is stepping back from some of his roles at the Japanese group to launch a new $6bn fund that will pursue investment strategies beyond startups.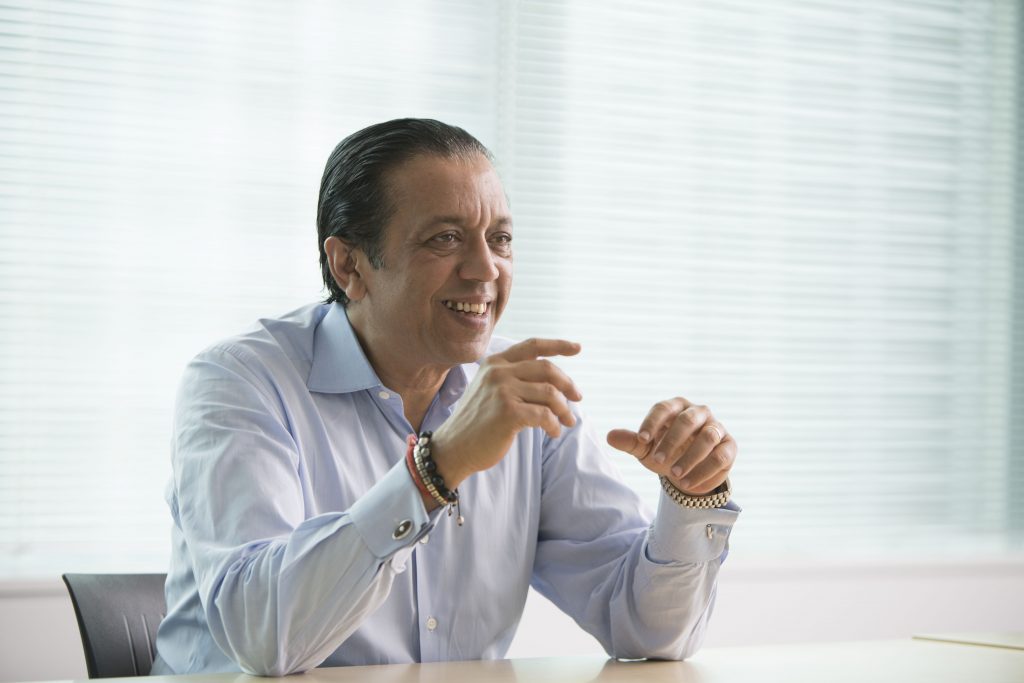 The new fund, which was reported by the Financial Times, is backed by United Arab Emirates-based Royal Group, a conglomerate involved in a variety of sectors including real estate, technology, education and healthcare. Emirati sovereign wealth fund Mubadala and Abu Dhabi investment firm ADQ are also providing funding.
Misra will continue to be involved with SoftBank at a senior level, he told the Financial Times. He will remain chief executive of SoftBank Investment Advisers UK, a subsidiary that manages the Japanese company's Vision Funds.
Misra will step back from his executive role at the company's troubled Vision Fund 2, which was launched in 2019 and targets technology growth companies. It reported a multi-billion net loss earlier this year. The fund's investments include co-working space company WeWork and at Uber, the ride-hailing business.
SoftBank has seen a wave of recent departures following announcements that the company would slow down the pace of its investments.
Among recent departures are Michel Combes, who left his job as CEO of SoftBank Group International in June. Ronald Fisher, US head of SoftBank Investment Advisers, a division that oversaw the company's Vision Funds, stepped down in April.