From holograms and new collaboration platforms to dynamic pricing software, three investors told us what they are backing in the new world of work.
The Covid-19 pandemic unleashed an unprecedented wave of innovation and investment in the commercial real estate sector. Close to $3tn has been invested into property technology startups in the three years since the start of the pandemic.
Even though spending has recently come down from the $639m spent in the second quarter of 2022, the process of working out the future of the office is still playing out. Recent proptech deals include the $7.4m financing for Desana, a hybrid workplace software provider, co-led by JLL Spark and PropTech1 Ventures, in March 2023; and the $7.5m seed funding for Yave, a mortgage lending platform, co-led by Mexican home builder Vinte, in November 2022.
Hybrid and home working have driven a lot of the innovation. Although some employers have ended work-from-home policies as the pandemic dies down, hybrid working, where employees work part of the week at home and part of the week in the office, is here to stay.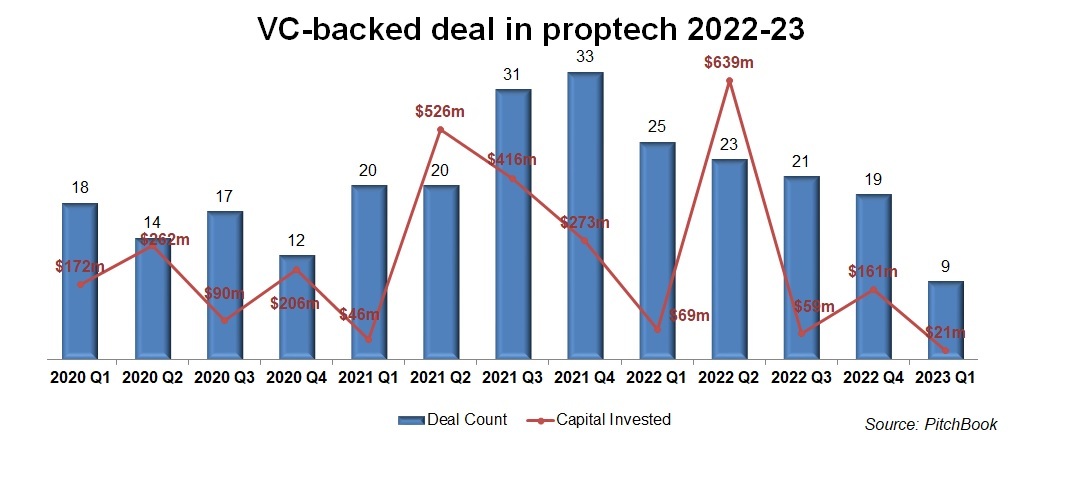 Technologies to address the lower occupancy of office buildings as a result of work-from-home policies have proliferated. Many startups have also emerged that focus on making office spaces more attractive to employees as a means of luring them back to the workplace.
Meanwhile, environmental regulations that require property owners to reduce the greenhouse gas emissions output of their buildings have also led to the emergence of technologies to meet carbon reduction targets in the building sector.
We spoke to three proptech investors to see what they think are the technology trends and startups to watch in the industry.
Kitty Sullivan, investment principal, JLL Spark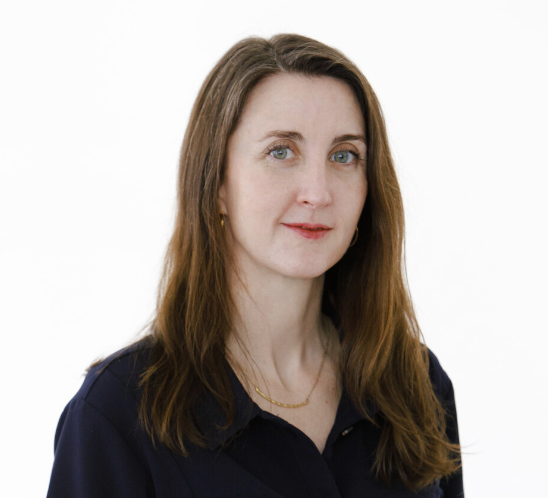 Next-generation technologies that help improve communication among virtual and distributed teams is a big trend, says Kitty Sullivan, principal at JLL Spark, the venture investment arm of real estate company JLL.
Startups that have developed high-definition, in some cases life-sized, screens which can be installed in offices and allow co-workers to communicate with offsite teammates in an immersive, three-dimensional way are on trend, says Sullivan.   
Startups developing these kinds of high-definition screens include Proto, which makes lifelike holographic images, and Google's Project Starline, which provides screens that create life-sized, three-dimensional images.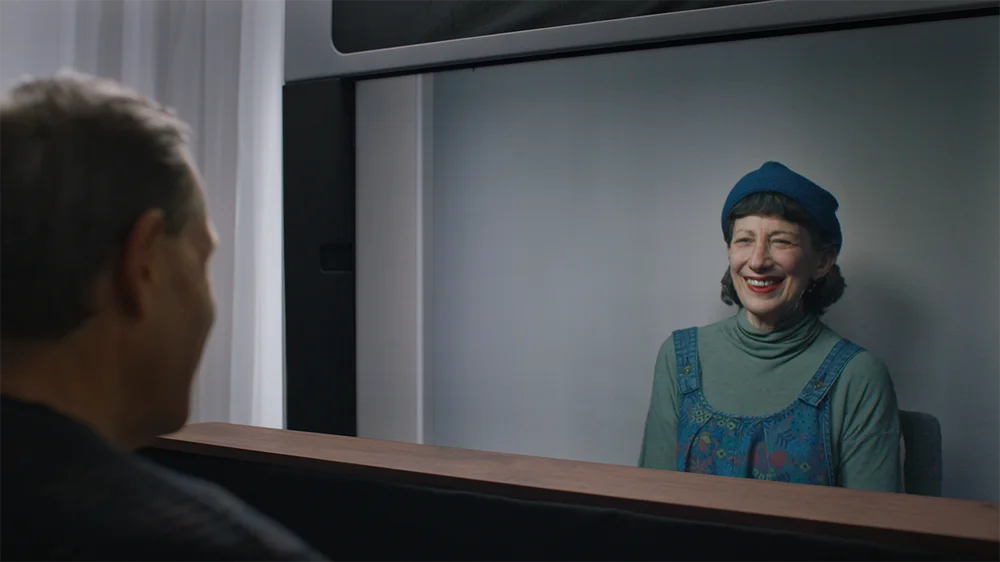 Sullivan says these kinds of digital screen technologies are more on trend than metaverse and virtual reality technologies that created excitement in 2022. "I think metaverse and virtual reality was a lot hotter last year. The eyes and attention have waned a bit on that," she says.
Another growth area for Sullivan is technology that helps manage the logistics of a hybrid workforce. Startups have emerged that give employers a view on how many staffers are coming into the office in any given day. "We are seeing a lot of technologies that help occupiers understand the needs of their employees: Do they want to be working three days a week in the office or two days a week. How can they sync up their schedules with other people who are coming in," says Sullivan.
Data on employee behaviour can help property owners understand usage patterns to optimise their space. Technology such as occupancy sensors can provide this data. "They may find, for example, that people are coming in more to connect with teammates and have a shared sense of community. That has implications for the layout of the workplace – whether they need more meeting rooms and more common area and fewer work stations."
One of JLL Spark's portfolio companies that collects this kind of data is VergeSense, a developer of software that gives insight into office design and how to get the most out of each square foot. Another JLL Spark's portfolio companies, Saltmine, helps occupiers understand what the workplace should look like to the reflect the needs of their workforce.
"The workplace is more dynamic. It is not static where you have a certain number of employees that come in five days a week. The occupiers have more signals to pay attention to, to understand how their space is being used and if they should downsize or upsize," says Sullivan.
Luke Graham, head of research, Pi Labs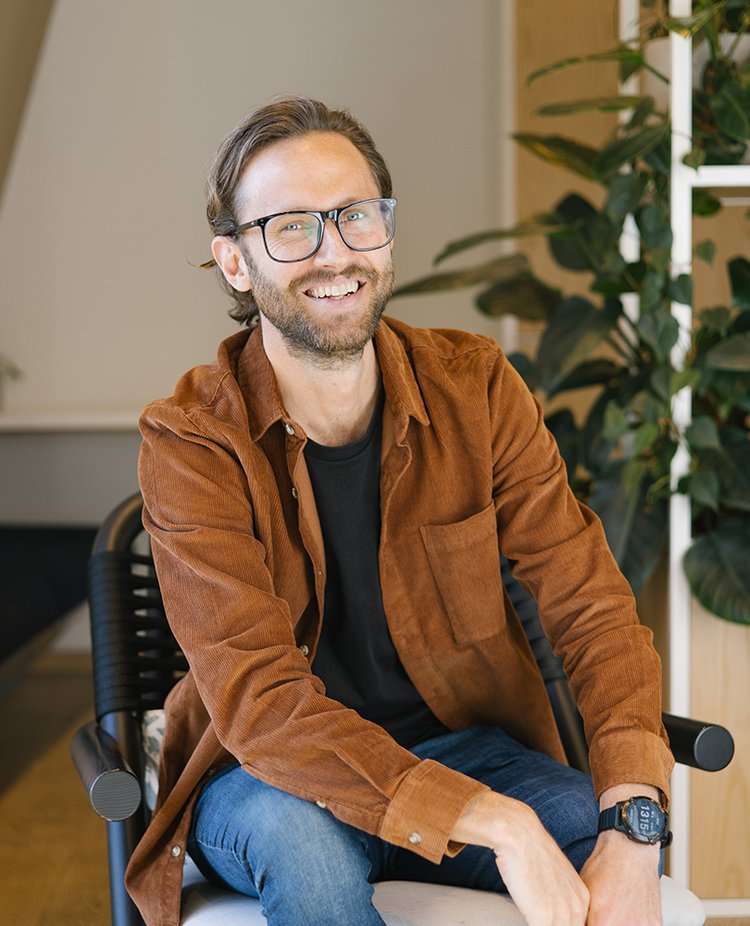 London-based venture capital firm Pi Labs invests in more than 70 proptech companies. In 2022 it closed its third fund to dedicate $90m to back startups from pre-seed to series A and follow-on investments. It counts real estate companies as limited partners.
Luke Graham, head of research, says technologies that help convert commercial real estate into residential could be a big trend. Office vacancy rates have soared post pandemic as many workers prefer to continue to work from home after becoming accustomed to it during the mandatory work-from-home policies at the height of the covid 19 pandemic.
Converting commercial buildings into residential is complex and often more expensive than knocking down and rebuilding. But knocking down buildings is viewed as environmentally unsustainable because of the wasted steel and concrete.    
"A key question that we've seen emerged is what sort of enabling technologies can facilitate the transformation of underutilised commercial space into residential with less waste," says Graham.
One of its portfolio companies, Laiout, a Norwegian startup founded in 2021, produces automated floor plans to redesign spaces. Users upload floor designs and its software generates all possible floor plans and provides statistics.  
For those that are committed to retaining commercial buildings, startups have emerged that offer tenants more flexibility in their rent. An example is dynamic pricing software, which provides data to guide property owners on when to provide rent discounts for days when employees tend to work from home rather than in the office.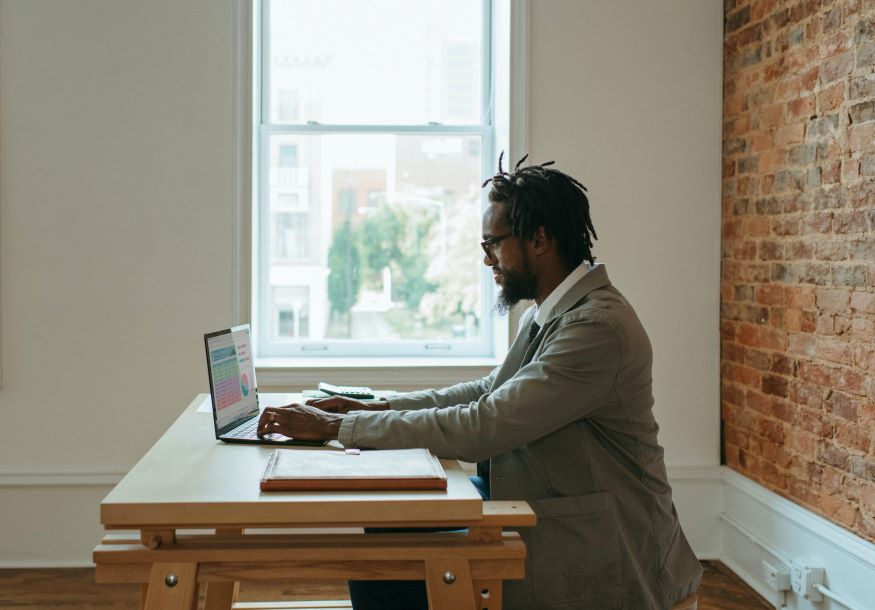 Pi Labs has also invested in technologies that aim to simulate a team environment for employees working from home. One of its investments is in Flown, a web platform designed to motivate employees by simulating a collaborative work environment that they would experience in the office.
Hee Jung, head of investment, SK discovery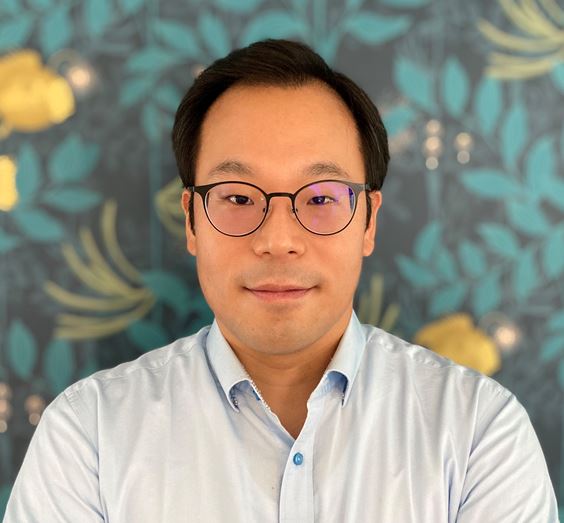 SK discovery, the corporate venture arm of Korean conglomerate SK Group, invests in proptech as a limited partner in venture capital funds. It also recently set up a fund dedicated to proptech startups in South Korea.
Technologies that improve the energy efficiency of buildings is a dominant theme for Hee Jung, head of investment. These include installing windows that reduce sunlight on hot days and let in more sunlight on colder days. These energy efficiency technologies are less expensive than installing more high capex technologies such as solar panels.
Another trend is bringing digital health solutions into commercial buildings. One tech trend is including sensors inside elevators that measure the health status of the body and give feedback on treatment for ailments. Other sensors measure air quality and alert occupants to viruses or germs.
To address low occupancy rates post pandemic, the CVC is looking at technologies that show in real time what empty office spaces are available to rent to those who need a temporary place to work. Renting out space in real time poses several challenges, including making sure transactions are processed, ensuring people are able to enter buildings safely, and that the time they spend in the building is monitored and tracked.      
The venture fund is also interested in marrying proptech with fintech solutions. One area of interest are technologies that provide financial resources to people who want to buy and sell homes. "When people need money, the first thing they want to get rid of quickly could be their house. We are looking at different financial models that provide financial services for those buying and selling a house," says Jung.
Startups to watch:
Name: Proto
Located: US
Funding raised to date: $22.5m
Name: Project Starline
Located: US
Funding raised to date: undisclosed
Name: VergeSense
Located: US
Funding raised to date: $82m
Name: Saltmine
Located: US
Funding raised to date: $20m
Name: Laiout
Located: Norway
Funding raised to date: $1.2m
Name: Flown
Located: UK
Funding raised to date: $3.3M