Dominique Mégret, head of Swisscom Ventures, is one of the 100 leading corporate venturing professionals in our Powerlist this year.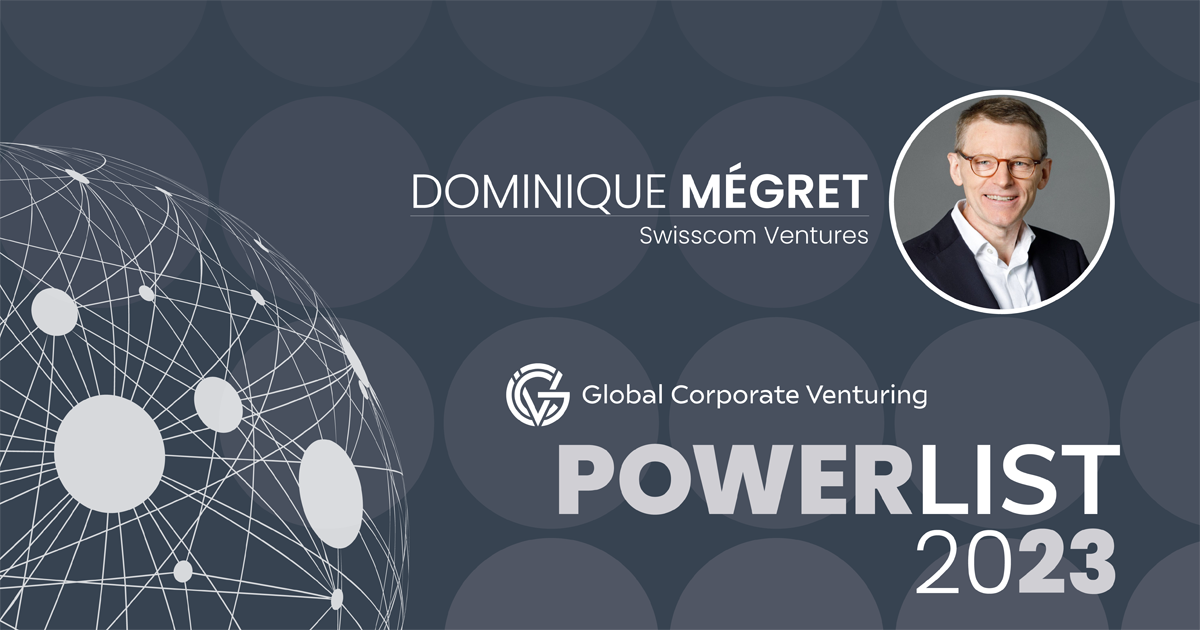 Dominique Mégret has run Swisscom Ventures (SCV), the corporate venture capital arm of telecoms firm Swisscom, since helping to set up the unit in 2005. The fund runs on an evergreen model where returns are reinvested in new portfolio companies.
SCV targets early- to later-stage developers of IT, cloud and communication infrastructure building on the unit's heritage, in addition to disruptive digital applications covering verticals such as ehealth, fintech, telecoms, ecommerce, egovernment, emobility, energy, precision agriculture, industry 4.0 and digital media.
Around half of the capital is being invested in the Swiss ecosystem, while the remainder goes to markets SCV is familiar with, encompassing the US, Europe and Israel. Initial commitment per deal typically starts at $1m for seed to early-stage with follow-on investments of up to $20m per company. In July 2022, the unit closed its €300m fourth fund, with 75% of the capital coming from external investors.
SCV's recent investments include a lead role in the €27m series A funding round for in-orbit services provider ClearSpace, as well as participation in the $21m series B round for Securithings, which develops security systems for connected devices.
Before Mégret joined Swisscom in 2002 he was an entrepreneur in the UK, a strategy consultant in the European telecoms industry, a country manager for a Germany-based IT company and also a co-founder of venture capital firm Kick-Start Ventures.
Mégret has a bachelor's degree from the European Partnership of Business Schools and an MBA from Insead.
---