Gabriela Toribio tells us why Wayra Brasil and the newly formed Vivo Ventures have an inside track in a market where early-stage funding is plummeting.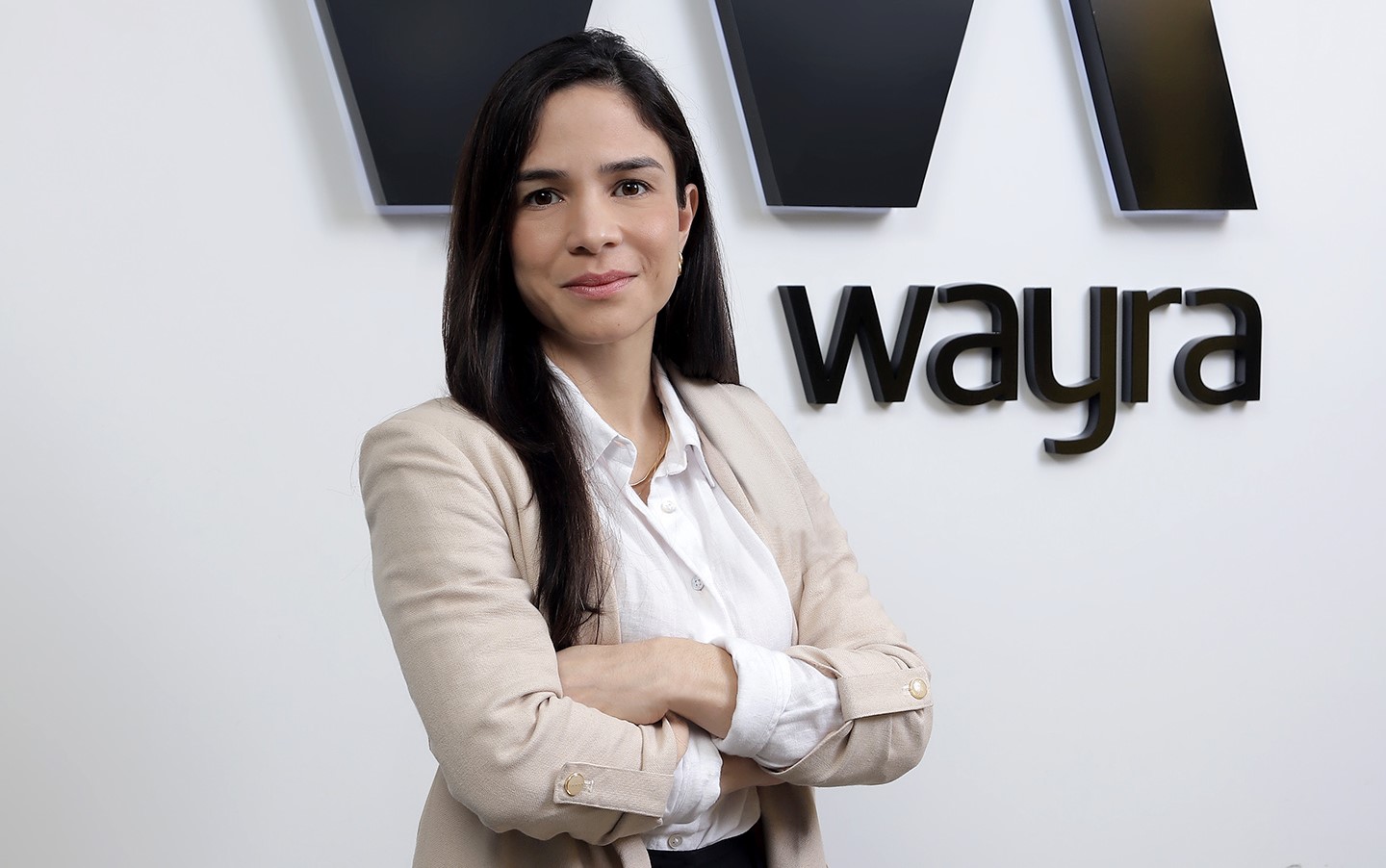 Brazil's early-stage startups have seen a sharp drop in funding, but this opens up an opportunity for corporate VCs, says Gabriela Toribio, who heads Spain-based telecommunications firm Telefónica's corporate investing activities in the country.
The number of funding rounds raised Brazilian startups in the first quarter of this year stood at 91, only a third of what it was a year earlier, according to research published by local innovation platform Distrito last month. The amount raised through those rounds declined even more, by some 86% to only $247m, and that squeeze is going to have an effect.
"The startups are suffering with less access to capital," Toribio tells Global Corporate Venturing. "I believe some startups will need to join forces with other companies to survive because if you are unable to fundraise, you need to find a way.
"The interest rate with banks in Brazil is huge now, 13%, and the funds are not as active as they were before. SoftBank, for instance, was doing a lot of deals here in Brazil in 2021 and 2022 and is now less active. And the whole market is suffering."
Toribio runs Wayra Brasil, the local branch of Telefónica's global seed-stage investment unit, which has backed more than 1,000 startups worldwide, in addition to the company's early-stage CVC subsidiary Vivo Ventures. Traditionally, Brazil has had two big advantages: its position as the largest market in Latin America and a digital-facing culture: it has the second most WhatsApp users in the world and is in the top four markets for Facebook, Twitter and Instagram.
But now SoftBank, which had turbocharged the Latin American startup scene in recent years, is pulling back and Brazil's domestic VC firms are finding there is less capital available for fundraising. That provides an opportunity.
"From my perspective, this is a good time for corporate VCs," Toribio says. "Why? Because those startups that did not have a hard time finding funding are now seeing that corporate VCs can be not only smart money but can also help them with the annual recurring revenue (ARR) they need to survive.
"For me, we are accessing better deal flow because those entrepreneurs who are seeing more clearly how a corporate VC can support them. They need to see, because they have less options, and so in terms of deal sourcing we are much more active than a year ago because there is less competition. It's not like VCs aren't doing deals, they just aren't doing a lot of deals like they were in 2021."
How Telefónica connects its Brazilian CVC strategy
Toribio joined Telefónica in late 2022 after three years heading up steel producer Companhia Siderúrgica Nacional's CVC investments. Wayra Brasil had backed dozens of seed-stage companies over the course of a decade, but the group wanted a more strategic unit to invest at series A and B-stage, which is why it launched Vivo Ventures under the same team with R$320m ($65m) in capital in April last year.
"We have two investments in our portfolio and the idea is to have a more concentrated portfolio and invest in around 10 companies," Toribio explains. "Our ticket size is between R$15m and R$25m, and we normally don't make majority investments. We can lead or co-invest but generally take 10%, 15% or 20% of the ticket, and we are not M&A."
Vivo Ventures is named after Telefónica's local telecoms partner, Vivo, and although it was formed as a strategic fund, in practice that can cover everything from health and education to financial, energy and smart home technology.
Toribio says that while more than 50% of Wayra Brasil's startups work with Vivo, some are simply not far along enough yet to provide a high-quality service for its customers. With Vivo Ventures, the expectation is that there will be a link between each portfolio company and a strategic direction or a new business line for Vivo. But both units keep an eye on how they can help their portfolios commercially.
"When we invest, we need to figure out how we expand and provide revenue," Toribio says. "Last year, we provided $74m in revenue for portfolio companies. For me, that is an indicator of success. If we can provide revenue for the portfolio companies and form more business agreements, that is good for the entrepreneur.
"From my side, I also want to help those companies get a better valuation. And of course, one of the metrics here is: if you increase ARR, those companies could perhaps be better positioned for their next round with a better valuation."
In addition to being an investor, Toribio helps run the CVC committee for Brazil's private equity and venture capital association, ABVCAP, and she says a significant part of that role involves educating startups that corporate venturers are not looking for easy M&A opportunities and won't insist on restrictive control clauses. That was a problem five or seven years ago, she adds, and being a Brazilian CVC means being clear to entrepreneurs that they have nothing to fear.
"We are bringing in partners with credibility that are doing a serious job," she says. "That is how we are trying to access those founders who [previously] did not choose us, because they were afraid of clauses that could, for instance, impact liquidation.
"I believe we are doing a good job here. There are a lot of things to do, it's an education, but we are doing our part."
Lead photo courtesy of Wayra Brasil