Social media is in flux. Here are a list of new platforms that are vying to become the next Instagram or Twitter.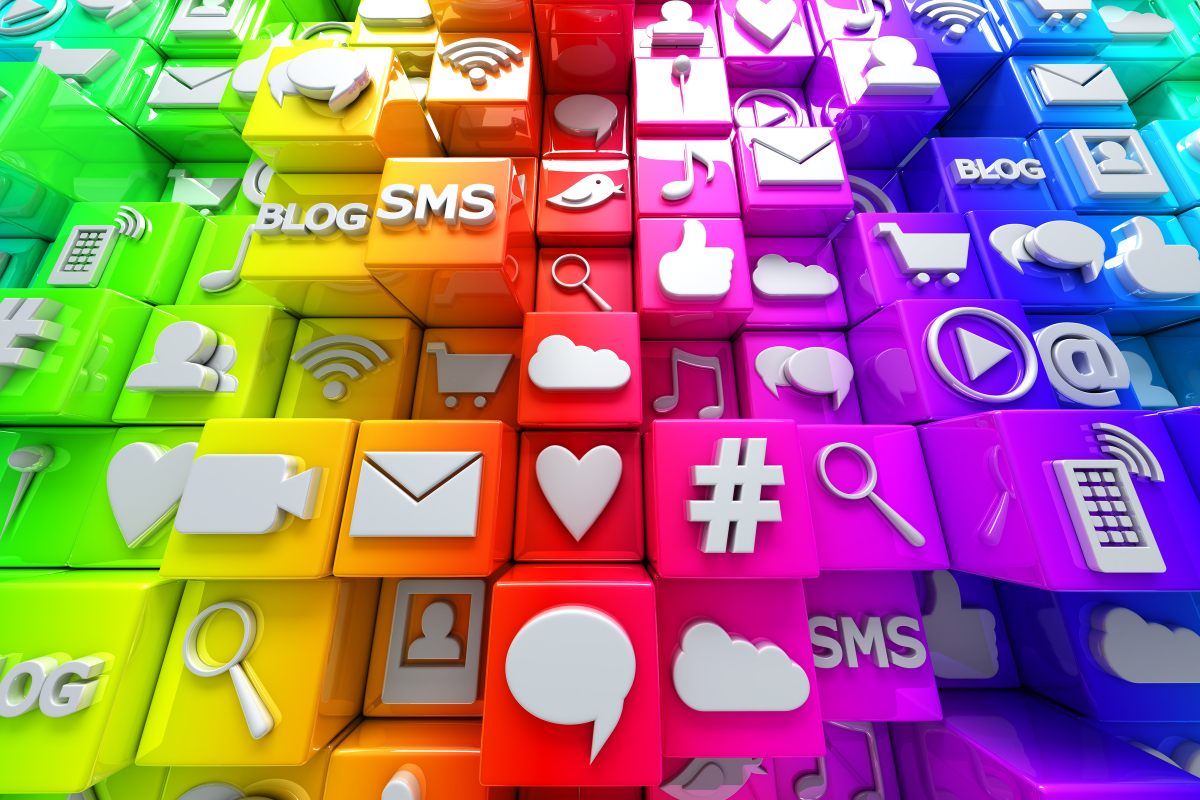 The social media landscape is in transition. Meta is introducing a paid option for Facebook and Instagram (and Threads?), people are abandoning X (formerly known as Twitter) in their droves, and the influence of TikTok continues to grow and dominate, despite privacy concerns over its use of children's data.
It seems like it's time for a sea change. But the key to success in social media is getting people to use it (and keep using it) and, with so many options around, it's hard to get everyone to agree where to congregate next.
Keen to stay ahead of the curve, we've rounded up the most exciting, innovative and promising social media platforms including those in the romantic and professional spheres.
Connecting, dating and romance
It's no shock that media has changed the way we love. Gone are the days of love at first sight – now it's been replaced with love at first swipe.
The creation of apps such as Tinder, Hinge and Bumble have reshaped the perception of dating with more than 366 million people worldwide using these platforms after the pandemic – providing greater convenience to date a wider pool of people.
In addition, the aftermath of the pandemic can still be felt in the dating universe as more people work from home, inhibiting their ability to socialise and find love.
Though dating apps are thriving, the type of relationships they produce have been called into question. A study by Pew Research Center found that just 42% of adults say dating apps make it easier to find a long-term partner. The popular dating apps have now been labelled as shallow platforms for casual hookups, which has led to adult online daters, around 88%, feeling disappointed, insecure and overwhelmed.
With consumers now calling for new, empowering and meaningful dating sites – here are the startups that are giving the people what they want.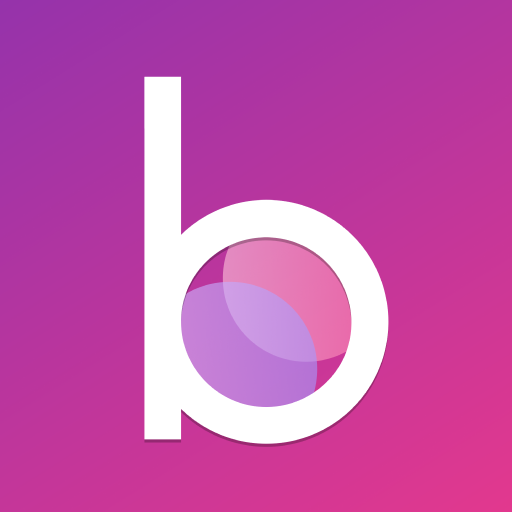 Betterhalf
Founded: 2016
Based: India
Funding to date: $12m
Pressure to find a life partner can be felt all around and no group understands this better than the Indian community. Netflix's Indian Matchmaking and the romantic plights of Seema Taparia's clients showed the pestering that Indians experience when it comes to marriage.
But India-based startup Betterhalf now works as a matchmaker for Indians without the hassle and involvement of relatives and employees.
Betterhalf is the country's first marriage app for urban Indians that is aimed at allowing them to take charge of their paths to marriage. The company has created an AI-based matchmaking system whilst also offering wedding services such as booking venues and decorator contacts.
The startup targets high-income individuals in tier I cities. It uses relationship data of couples and leverages AI to provide a combination of personalised experiences, allowing for a targeted subset of matches and a quick turnaround time to find partners. In addition, the app offers human matchmakers who can provide a more personalised search.
The startup was founded by chief executive Pawan Gupta and chief technology officer Rahul Namdev in 2016. Gupta has worked for several social media companies including Snapchat and Layer.
Betterhalf has raised $12m. Its most recent round was in March 2023 when it raised $8.5m in a series A round. Investors included venture firms such as FinSight Ventures and Nurture Ventures. Angel investors Punit Soni and Ravish Naresh also participated.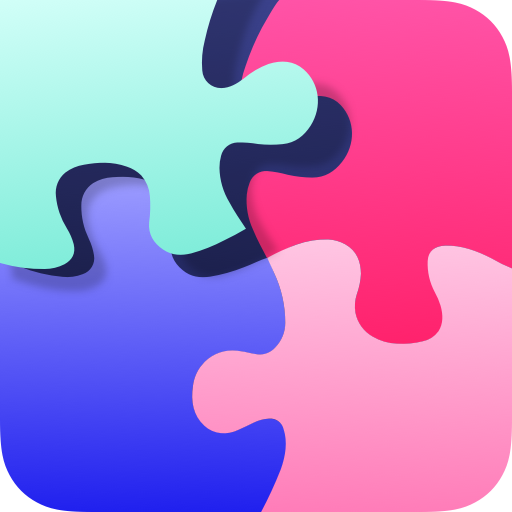 Jigsaw
Founded: 2016
Based: UK
Funding to date: $4m
Jigsaw is a UK-based personality-driven dating app. It operates by hiding the face of the user behind a jigsaw puzzle and slowly reveals the face piece by piece through message exchanges and profile interactions.
The company's goal is to reduce the number of shallow exchanges that occur in typical online dating platforms and allow users to find long-lasting relationships based on quality conversation and personality.
Jigsaw was founded by chief executive Alex Durrant and chief product officer Max Adamski in 2016. Durrant spent four years as an accountant. Adamaski acquired a Bachelor of Fine Arts at the University of Leeds in 2016.
Since its launch, Jigsaw has raised $4m. Its investors are undisclosed. Its seed round in 2021 allowed the startup to acquire a patent to be fully operational in the US. It is one of the highest rated dating apps in the US App Store.
Playdate
Founded: 2021
Based: UK
Funding to date: $306,000
Certain demographics experience more rejection in online dating than others.
One of these groups is single parents. Global Dating Insights found that 32% of single dads between the ages of 30 and 38 were rejected for a date because they have kids. Younger single parents have higher rejection percentages.
UK-based startup PlayDate hopes to address this discrimination. The app was created solely for single parents and offers a safe space for parents to chat, connect and date like-minded parents.
The app works by finding matches in the user's local area whilst following a criteria the user has given. The startup has partnered with UK-based babysitting app Bubble to help dating parents arrange childcare. It offers an invisibility feature to hide from ex-partners.
It was founded by single mum Nevine Coutry in 2021. She was inspired by her own frustrations dating as a single parent. She also serves as the startup's chief executive. Before founding the company she spent 11 years as the managing director of Vcom Marketing and was a senior account director for two years at Innesco.
"The UK has three million single parents and there are 320 million single parents globally," Coutry tells Global Corporate Venturing. "Our mission is to make dating accessible and hassle-free for single parents looking for meaningful relationships and to expand their families. We currently have over 50,000 users and plan to grow massively in the coming years."
In February Playdate raised $305,070 in its first external funding round from venture capital firm Ankh Impact Ventures. Several undisclosed angel investors also participated.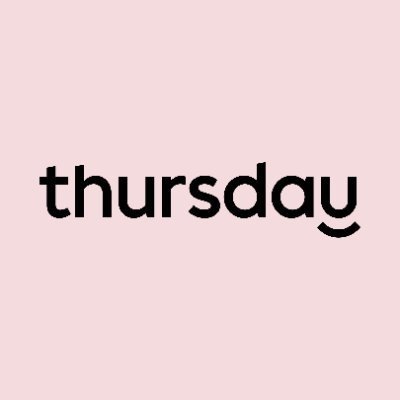 Thursday
Founded: 2018
Based: UK
Funding to date: $3.62m
Researchers found individuals spend on average 55 minutes a day on dating apps, swiping endlessly through profile after profile – it's no wonder people feel that they will never find love online.
UK-based dating app Thursday has bucked the trend to tackle online dating fatigue and help users build confidence in their ability to find love online. The startup, which labels itself as "the offline dating app", is only live once a week on a Thursday, meaning users can match and chat with love interests in a specific time frame and meet on the same day. Similar to other dating apps, Thursday relies on like-based profile searches to attract matches. Users have to wait until Thursday to see if any connections have occurred.
It was founded by chief executive George Rawlings and investor Matthew McNeil Love in 2018. The two initially launched the app Honeypot Dating, which allowed users to check into venues and see who was single and ready to mingle. It was later developed into Thursday. Rawlings has launched other companies such as Agent Vox, an IT-based estate agents communication platform which was merged with BombBomb.com in 2018.
Thursday raised $3.5m in a seed round in 2021. Investors included Jägermeister's corporate venture arm, Best Nights VC, and transport app CityMapper. Venture capital firms Ascension Ventures and Connect Ventures also provided financing.
Innovation and breaking the mould
Social media sites rise and fall. Whether it be MySpace, MSN or Tumblr, few platforms have stuck with consumers who continuously seek new ways to network and digest content.
Today's most popular social media platforms are beginning to go down the same doomed path, due to these sites prioritising ecommerce content and advertising rather than the user-led content that people want and connect over.
Gen Z no longer relates to the content produced by old school platforms like Facebook, causing alternatives like TikTok and BeReal to step up to the plate. Social media users want content that can offer more intimate and unique ways to connect with loved ones; promote greater security; and find accurate, entertaining and digestible content and information whilst also feeling free from online toxicity.
Here are the startups that are creating new and innovative social content and platforms for users that stand apart from the status quo and offer different ways to connect and communicate.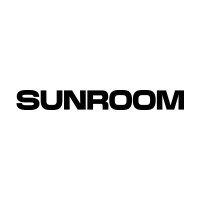 Sunroom
Founded: 2020
Based: US
Funding to date: $3.6m
Women sometimes have a tough time on social media. Whether it be slut shaming, censorship or online harassment, finding a safe space to feel sexually empowered without consequences or retaliation is difficult. And, although sites exist such as Onlyfans, a platform used by sex workers to produce pornography, there are continually issues of stalkers, piracy and objectification, which have caused women to turn away from this app.
Sunroom is a US-based startup that combines OnlyFans with social media feeds offered by platforms like Facebook to empower women and non-binary creators who are tired of seeing their content censored or targeted.
The platform helps users to create content and maximise revenue while aiming to reduce the stigma and restrictions that women and non-binary individuals face.
Founded by Hinge and Bumble alums Lucy Mort and Michelle Battersby in 2020, the women were inspired to launch Sunroom after hearing many women and non-binary creators being taken off Instagram and TikTok for their apparently explicit content. Mort spent four years at Hinge as a director of design and a product designer. Battersby spent three years at Bumble as director of APAC marketing.
In 2022 Sunroom raised $3.6m in a seed funding round. Investors included venture capital firm Blackbird Ventures and angel investors Li Jin and Michelle Kennedy. Others included Graph Ventures, Backend Capital and I2BF Global Ventures.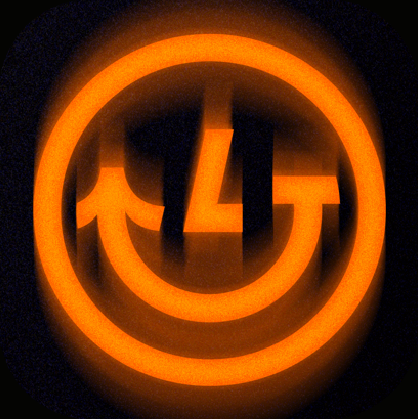 Lapse
Founded: 2017
Based: UK
Funding to date: $12.3m
Trying to recapture the magic of connecting with others through photo sharing, Lapse's idea is the antidote to the overly polished world of Instagram. With the resurgence of the film photograph, Lapse seeks to recreate the essence of a disposable camera in a digital world.
The app, which is currently invite-only, operates like a point and shoot, with photos taking time to "develop" rather than allowing instant sharing. Lapse doesn't feature any filters or editing tools and users aren't able to import existing photos. The emphasis on simplicity is intended to reconnect users with the primary purpose of sharing moments with friends.
Lapse offers journaling features, profile customisation and integration with Deezer for music. Currently available only on iPhones, Lapse is free to use after receiving an invitation and does not include ads or data selling. To date, it has raised $12.3m in seed funding from investors that include Google Ventures.
The next Twitter
So, Twitter isn't dead, yet. But that hasn't stopped a raft of apps coming and attempting to take its throne. Various changes on Twitter's platform (as well as its unpopular and confusing name change to X), have led people to jump ship. But the sense of fun and connection that Twitter brought leaves a gaping hole for many previous tweeters.
But where should we go to reconvene the conversation?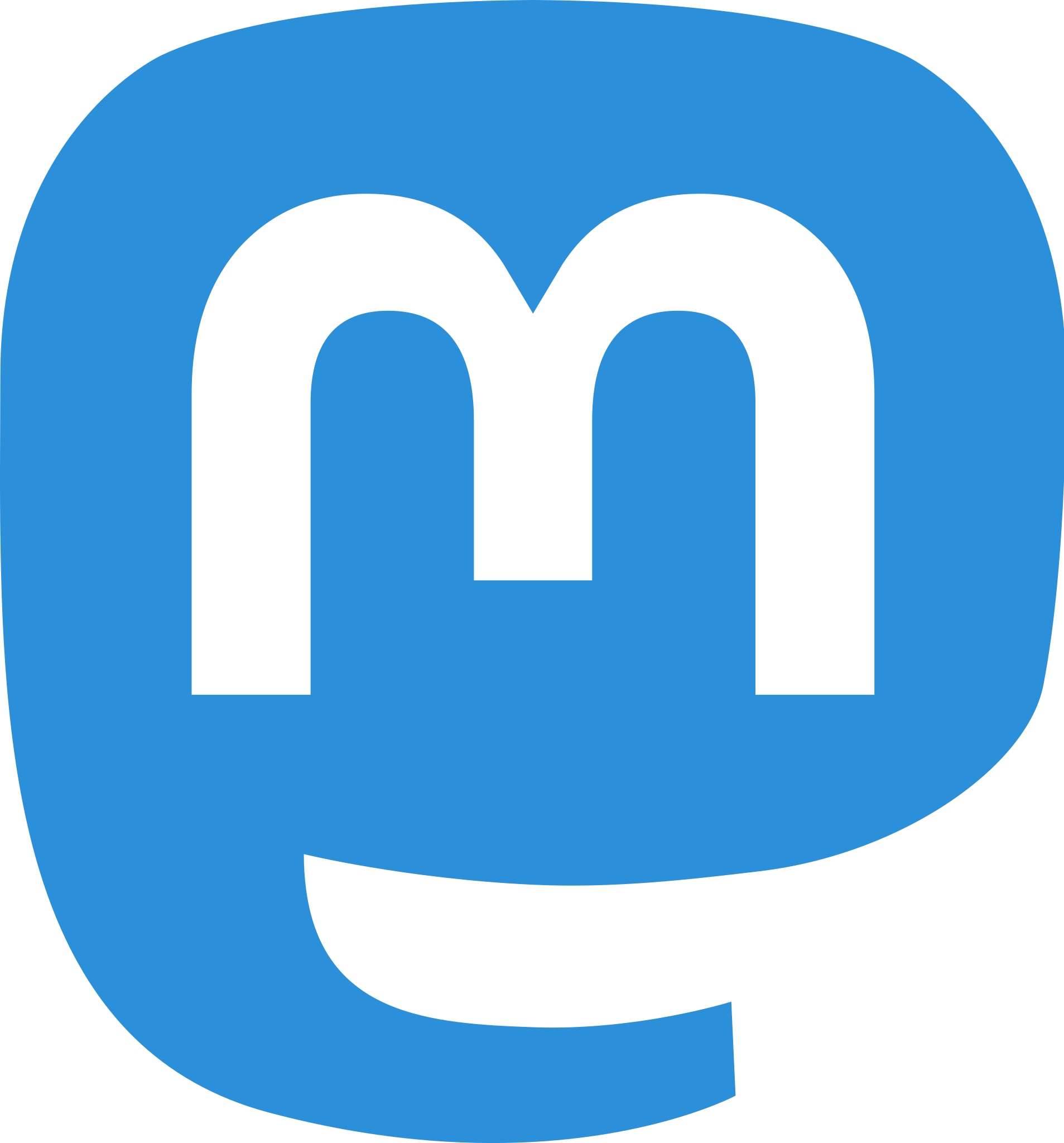 Mastodon
Founded: 2016
Based: US
Funding to date: $0m
Mastodon, a non-profit, decentralised, open-source social media platform founded by Eugen Rochko, has been seen by many as a natural successor to Twitter. Offering a federated network, Mastodon's servers operate independently but can communicate – in a similar way to email. Users pick a server, like choosing an email service, which impacts their profile address. They can communicate across servers, which in some instances are managed by individuals, groups, or organisations, each with distinct rules and guidelines. It allows diverse content control, suiting various interests and professions, similar to communities. Its unique features include "toots" (similar to tweets), "boosts" (akin to retweets), and a diverse server joining experience.
Mastodon's decentralised, open-source nature allows users to install the platform on their servers. It emphasises community-based rules and moderation, creating more direct conversations, but it's notably smaller than Twitter. While less intuitive for mainstream use, its customisable nature and potential for controlled experiences and flexible privacy controls could mean it could rescue users from the poisonous effect of social media trolls.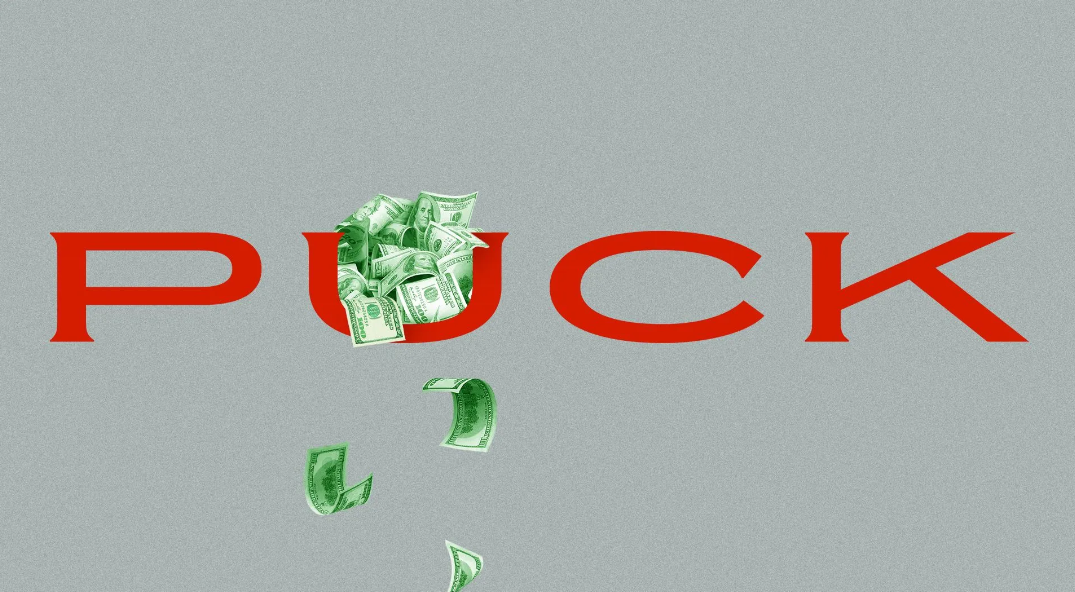 Puck
Founded: 2021
Based: US
Funding to date: $17m
Fake news. The buzzword for the decade. Social media platforms have become known for spreading misinformation, with Massachusetts Institute of Technology reporting that falsehoods online are 70% more likely to be retweeted on Twitter than facts.
The lack of effective monitoring of misinformation on Twitter and Facebook has reduced social media users' trust in the platforms.
Puck is a US-based news subscription platform which aims to provide the latest inside scoops in Hollywood, Wall Street, Washington and Silicon Valley. The company is owned by journalists and aims to provide users with access to accurate content through articles, podcasts and events.
It was founded by Joe Purzycki, Jon Kelly, Liz Gough, Julia Ioffe and Max Tcheyan in 2021. The team created Puck to try to build trust between news content distributors and their audiences. Purzycki acts as Puck's chief executive. He spent four years at Vox Media as the vice president of advertising and director of advertising and partnership.
The startup has raised $17m. It raised $10m in a series B round in 2023. Investors include media and advertising services company Forty North Media, as well as venture firms TPG and Standard Investments.
Social media in the workplace
With the decline of Facebook and Twitter, professional equivalent Linkedin seems to be doing pretty well in comparison. According to Statista, Linkedin's revenue increased to $13.8bn in 2022 from $2.27bn in 2017. During the pandemic, Linkedin replaced the office water cooler, and its popularity has stuck, with more and more people using it to make connections in the remote world. Similarly, workplace messaging apps like Slack look to be replacing email.
But, what's going to be the next big thing for professional social media? The remote working world means plenty of gaps need to be filled.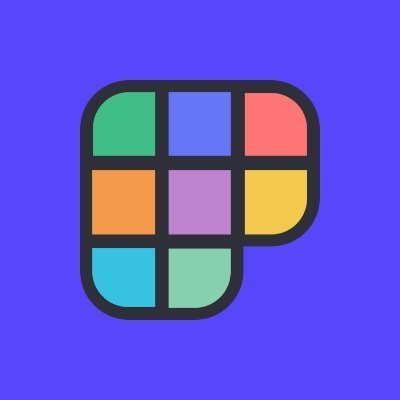 Polywork
Founded: 2020
Based: US
Funding to date: $44.5m
Social media is not just a way to absorb content or maintain relationships with loved ones. It has become a place to help users find and build their career.
Everyone knows and uses Linkedin in the modern age. The platform has attracted more than 930 million users across 200 countries. But Linkedin's set-up has been accused of projecting the same old-fashioned networking methods of the past.
Polywork, a US-based company, says its platform brings about a new, more relatable way for professionals to network and express their employment capabilities. The startup's profile builder provides a more human outlook on a individual, allowing users to tell the world more about them. The "highlights" section allows users to showcase their successful projects rather than focusing on job titles and connections.
Polywork was launched by Peter Johnston in 2020. Johnston founded payments and freelancing company Kalo in 2014 and spent over a year as a designer at Google.
In 2022 the startup raised $28m in a series B round, which saw a slew of angel investors participating, including GitHub CEO Nat Freidman. Other investors include venture firms Andreessen Horowitz, Caffeinated Capital and Techstars.
Locals.org
Founded: 2020
Based: UK
Funding to date: $11m
Similar to the likes of the more established Patreon and rising star Substack, Locals.org is a social media platform that enables creators, such as influencers, artists, journalists or any other content creator, to build their own subscription-based communities. Creators can interact directly with their audience, offer exclusive content, have discussions and offer a more intimate space for interaction.
Locals.org aims for creators to foster deeper connections with their supporters in a time when people are becoming more disillusioned with the influencer concept. It also aims to allow creators to move away from ad-generated revenue while supplying an income stream through direct subscribers. This shift incentivises creators to produce high-quality content tailored to the preferences of their followers rather than to advertisers.
Locals.org aims for like-minded entrepreneurs to connect with each other – online and in person – to talk business, grow their network or socialise. With the likes of Sam Altman, founder of Open AI, and Nik Storonsky, the founder of Revolut, using the platform to host meetups and events, it has the stamp of approval from some discerning and tech-forward individuals.
Community is key for a new social media, and creating these small but inclusive spaces for like-minded individuals fosters a feeling of authenticity and connection that people are hungry for.