The Korean technology conglomerate's investment arm is backing new technologies from solid state batteries to industrial AI in order to prepare.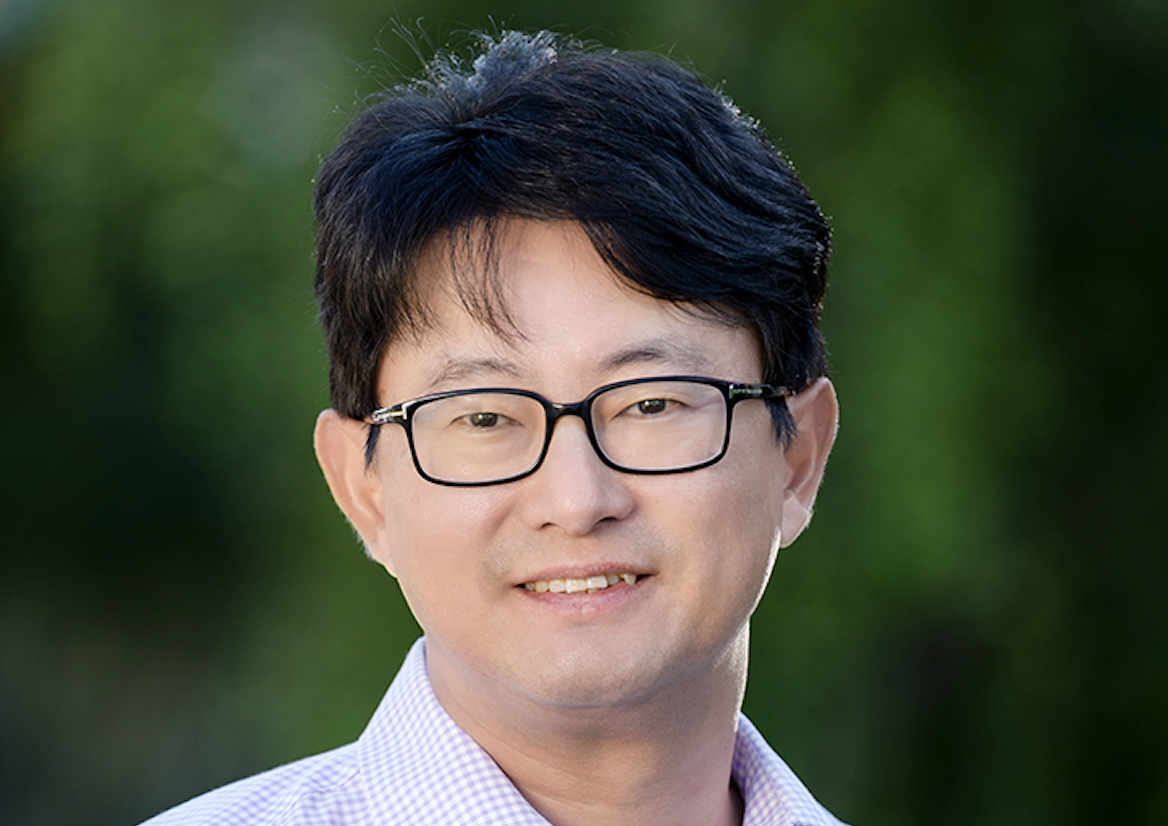 LG, the South Korean conglomerate, does everything from making household appliances and manufacturing chemicals to running telephone networks. This means it is squarely at the centre of the transition to cleaner energy sources, says Dong Su Kim, the head of LG's investment arm, LG Technology Ventures.
"This is a once in a century transformation of how we use energy. It's not just EVs but the grid, and now the whole system is being transformed," says Kim. "LG is right in the middle of everything because we make batteries, we make appliances, we make water heaters, air conditioning, all of that."
It means that the LG Technology Ventures, which Kim founded five years ago, in 2018, has a wider remit than ever to see where emerging technologies and startups could help take the multibillion-dollar conglomerate forward.
From LG's home gadgets using less power to looking at whether LG Energy could benefit from adopting new battery chemistries, such as solid state batteries (where LG Technology Ventures invested in US battery maker SES AI), there is a multitude of investment areas for Kim and his team to look at. "We are focusing a lot of our energy on that," he says.

LG Technology Ventures recently saw an increase to its firepower as the LG businesses agreed back another $300m fund for the group, bringing the amount the team managed to $780m — or KRW 1bn.
Some of the focus on the energy transition has already paid off on a strategic level. LG Technology Ventures invested last year in Element Energy, a Californian startup that makes software and hardware related to large battery systems. The startup's battery management software was of interest for LG Energy, which makes batteries. But as Element Energy increasingly pivoted to providing grid-scale battery storage, the collaboration deepened, with Element reportedly using LG's recalled EV batteries to build out its storage capabilities.
An early win like this is always good for enhancing a CVC team's reputation internally. "Track record is extremely important," says Kim.
The goal is always to get some kind of collaboration underway between the startups the LG Technology Ventures team invests in and the parent company, as soon as possible. "It keeps the LPs happy," says Kim. In addition to eight investors, Kim's 22-person team includes six business development specialists whose role it is to broker those engagements.
At the same time Kim never lets the strategic benefits override his instincts of whether an investment will be financially worthwhile.
"We don't invest in anything that will lose money. If you do anything financial, the rule is to never lose money, because otherwise you have to spend time justifying why the strategic value is worth it — and that is very hard to do," he says. In many parts of the fund performance is exceeding venture capital averages right now, says Kim — although of course, no fund performance can be fully judged until the end of its term, and LG Technology Ventures is only five years in on the first fund.
The right CVC setup
The next few years will be crucial for showing if LG's venture capital fund can fulfil its promises, both strategically and financially. Kim, who was formerly with Samsung's venture arm, set the unit up in 2018 according to what many would consider best practice for CVC.
"If you can't set up a corporate venture fund the right way, it is better not to do it at all, and to invest the money with other funds," he says. "But if it is done right, there is no reason you can't have good performance," says Kim — on par or even better than you would get at a financial venture capital firm.
A couple of portfolio companies have already provided some strong returns. Amwell, a telehealth firm that LG invests in, raised some $922m in an initial public offering in 2020. Arcellx, a cell therapy biotech startup that LG invested in in 2021, raised $124m in a Nasdaq listing in 2022.
If there is a checklist for CVC, LG Technology Ventures ticks most of it. Support from the highest level of management? Tick. Kim reports to LG's chairman, Koo Kwang-mo, who is a strong supporter of the CVC unit.
"I was very fortunate because the LG group chair is relatively young and has a very long-term vision. You need someone at the top with a long-term vision to support you." Kim reports directly to Koo a couple of times a year to discuss the investment unit's strategy.
Then there is a measure of independence. "A CVC can't have full independence but we got as close as possible," says Kim. Another tick. LG Technology Ventures invests from a dedicated fund — this was crucial, says Kim, because "you can't get a long-term commitment without a fund structure". Some corporates can invest well from the corporate balance sheet, but this funding is always under risk if the company performance dips or corporate priorities change.
Seven business divisions of LG — LG Electronics, LG Display, LG Innotek, LG Chem, LG Energy Solution, LG CNS, and LG UPlus — are all limited partners in the fund, and Kim and his team of 22 people invest in part according to their needs. But there is a part of the fund dedicated to investing in things that are not yet on the business radar for LG. Some of these early bets have included areas like quantum computing — where LG invested in quantum platform startup Seeqc, and future living concepts, including several investments in augmented reality for work and entertainment.
The investment committee that decides on whether to invest or not in a particular startup is small — just Kim and three managing directors. Compared to some corporate investment units where the investment committee has more than nine people, including several representatives from the corporate parent, this is very small and agile set-up indeed.
The team also enjoys a carry-like structure where some of the profit generated by the fund comes into the firm to be distributed to the team. This VC-like compensation structure helps with team retention.
Calculated AI bets
Like most investors, Kim has generative AI firmly on his radar. Last year, before the generative AI hype had fully exploded, LG Technology Ventures invested in series A round Inworld AI, which uses generative AI to create characters for metaverse games. Inworld AI subsequently became relevant for LG's mobile phone division, UPlus, which has launched a children's metaverse game, Kidstopia, that can use the Inworld AI technology.
Kim is also interested in startups that apply AI to manufacturing and enterprise. It has invested in MakinaRocks, a South Korean startup using AI for predictive maintenance and process optimisation at industrial plants, and in DeepHow, a Detroit startup that creates training videos using AI.
Market upswing in 2024?
Despite the pullback by many VC investors, Kim says he plans to invest at the same pace this year as he did last year — around 19 in 2022. The biggest difficulty is finding the deals, as many startup founders are holding off from raising, as they are reluctant to take a lower valuation than on their previous raise. But many of these businesses will be running out of runway and be forced to raise soon.
"I think we have hit bottom now. I only see volume now going up," says Kim about the slowdown in investing.
Like most tech investors Kim is watching Arm's planned initial public offering on Nasdaq with keen interest as a successful listing would lift market sentiment across the whole of the VC industry.
Maija Palmer
Maija Palmer is editor of Global Venturing and puts together the weekly email newsletter (sign up here for free).