With three health corporate LPs in tow, Kortex Ventures' focus is digital and personalised.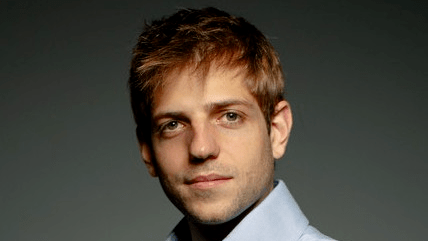 Can one strategic venture unit really serve three different corporations and do them each justice? This is the question that Kortex Ventures, which invests on behalf of medical diagnostics companies Fleury and Sabin as well as investor Bradesco Saude, is trying to figure out.
Kortex was originally designed as Fleury's own CVC — called Fleury Ventures — but Sabin came in in 2020, taking a 30% stake, followed by Bradesco Saude's entry as an LP earlier this year, taking a 23% stake in the unit and leaving Fleury and Sabin with 54% and 23% respectively.
Bringing in more investors definitely helps in terms of dealing with startups. It helped expand the unit's view from bringing value to just one company to creating an ecosystem, Kortex's head of investments Gustavo Cavenaghi said on the Global Venturing Review podcast.
"It's an honest value proposition for the entrepreneurs — us being able to help them without having any conflict of interest," said Cavenaghi, who sees Kortex's role as the bridge between the LPs and the portfolio companies.
"You're not giving anything for free, not to the LPs and not to the portfolio company, but you are the glue that is making everything possible. And you are the one who is connecting their R&D departments, you are the one who's bringing the innovation department to talk to the CEO of this company, the CEO of the LPs to the CEO of the portfolio companies."
Bringing in multiple LPs has also helped them access more money. Kortex was initially capitalised to the tune of roughly $40m, but grew its pot to around $50m with Bradesco's entry. It invests primarily in series A, though it keeps the door open for the right company, and plans to make between 15-18 investments from its first fund.
The current portfolio includes a personalised lifestyle engagement platform for chronic conditions called Sweetch, as well as chronic patient monitoring platform Klivo, home medical services provider ISA and Huna, a startup using artificial intelligence to use data from routine tests to identify cancers.
Thesis is king
While the multi-investor set-up is great for freedom and startup relations, does it give the investors what they need? Maybe not for everyone on every deal, but there is an overall guiding thesis that all three subscribe to.
The thesis-focused approach serves as a lodestar for handling multiple LPs. If the main factor deciding which investments get brought before the investment committee is their adherence to an unbiased strategy, you don't have to worry as much about satisfying any one strategic interest over another.
"Of course, we're trying to find the biggest possible value for all the LPs, but sometimes the companies are not going to feed directly into one LP or the other LP," said Cavenaghi.
"That was the alignment with the LPs; We're a strategic fund, but you guys are three different corporations, not everything is going to work perfectly for everyone. So we're going to focus on the fund thesis."
A new participant like Bradesco coming through the door might ordinarily have meant some kind of shift in investment strategy, but Kortex's thesis remained the same as it had been from the beginning — covering diagnostics, precision medicine and digital healthcare.
"When Bradesco came in, we explained it to them. This is the fund, that's the vehicle, that's our thesis, that's our strategy and they said, 'yeah, that's what we want,'" explained Cavenaghi.
"If there's a company with which we're able to drive synergies with all three LPs, great — that's a home run for us. But we are sticking with the thesis of the fund, which is those three pillars and, Bradesco just bought into the same thesis and it's totally comfortable with the more diagnostics way of looking."
The future is digital
The unit's main pillars of focus are diagnostics, personalised medicine and digital health, the latter of which has seen a particular boost in the market.
"It's almost impossible not to mention how digital healthcare is transforming the sector. The digital transformation is happening in every single sector, but especially in healthcare. It's driving a lot of transformation and fast, so it's no coincidence why we're investing," he said.
Having joined Fleury only a few months before the onset of the pandemic, Cavenaghi has had a front-row seat to the effect it's had on the healthcare investment space across the entire patient journey.
"[The pandemic] was huge. Firstly, it accelerated everything. We were looking into telemedicine, we didn't really know if this is going to be regulated by the government. And then suddenly, three to four months later, everyone is building telemedicine companies," said Cavenaghi.
Success
For Kortex, success means being able to justify the opportunity cost that it represents for its corporate backers – money that could otherwise be invested elsewhere across the network.
"We're not aiming, as a traditional VC fund, to give back 10x or 8x, but we want to be viable. We want to look back and say all those investments we did, we gave everything back plus a premium," he said.
"I think the biggest part is the strategic. Which is being able to act as a lighthouse for technologies, companies, new businesses and everything that is being born all over the world. We want to be able to find those technologies and bring those technologies in."
Operating in a region lagging behind North America and Europe in terms of corporate innovation, Kortex considers itself lucky to be backed by companies that do have a track record of innovation initiatives, departments, and R&D capabilities – an innovation culture mature enough to effectively launch a CVC.
Cavenaghi said: "Everybody's learning. Corporate venture is something very new to Brazil. There is a huge fear of missing out on corporate venture in Latin America. Every single corporation is trying to understand, am I at the moment of doing corporate venture?"
"I have spoken to several companies – 'We heard what you guys did with Fleury, could you just give me some insight, am I ready to do that? Am I ready to do this? What should I do?' And everybody's trying to understand their phase and everybody wants to do corporate venture."
Getting a unit off the ground is no mean feat, though. If your innovation department isn't ready, if your C-suite isn't on board, you're not going to lift off. It needs to be made clear to them that this is patient capital and that results won't be visible potentially until four or five years into it.
"Be patient and have the right sponsors. I think that's the best advice that I could give."
Listen to the full conversation on the Global Venturing Review podcast.
Fernando Moncada Rivera
Fernando Moncada Rivera is a reporter at Global Corporate Venturing and also host of the CVC Unplugged podcast.