Michelle Gonzalez, the global head of Microsoft's venture unit, talks about why she chose to change its investment approach.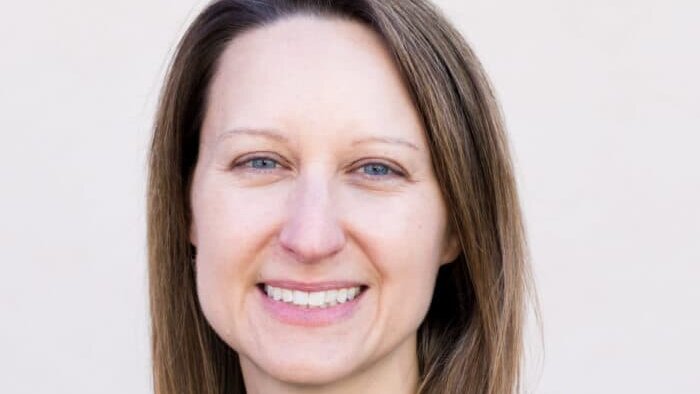 When Microsoft needed to name its corporate venturing unit back in the mid-2010s, it thought of who it would be trying to support.
The entrepreneur.
Twelve letters. Boom. That's where the 12 in "M12" came from.
Since then, it has invested in more than 100 companies, including over a dozen unicorns, and seen multiple IPO exits.
Six years in, at the end of last year, the unit underwent a big shift, with M12's global head, Michelle Gonzalez, announcing in a blog post that the unit would be changing direction to bring it closer into alignment with Microsoft.
Why the venture unit changed direction
The change partly reflected a change in investment focus. The world is different than when M12 was first launched in 2016, when Microsoft had not yet fully developed its Azure cloud platform, among other products, which it could make available to its portfolio companies. Software-as-a-service startups made up the bulk of the portfolio at the time. Since Gonzalez became global head of the venture unit in 2021, the focus has shifted more to deep tech companies.
The main bones of the strategy have remained unchanged: the lion's share of investments are still in the series A-to-B range, with some opportunistic investments at series C and D, and the ticket size has also remained roughly the same. The financial expectations and the accompanying hurdle rates are still there. What has changed, says Gonzalez, is that the unit is now very thesis-driven. It has deep subject matter expertise and a holistic view of where an investment might fit into Microsoft's ecosystem.
"We focused a lot more on a smaller number of areas but going very deep and having a thesis about how we think that the vertical or area will evolve and where there are those opportunities for [what] hopefully you're always looking for in venture, right? That power law."
M12 shift has been about serving portfolio companies better.
"It was an opportunity, when I came in, to kind of step back and see where can we have the most value for our portfolio. I met with about 60 of our founders and, consistently, what I heard from our founders is that we would love to have a stronger and deeper relationship with Microsoft," says Gonzalez on a recent episode of the CVC Unplugged podcast.
The team comprises around 30 people, split roughly evenly between an investment team and a "portfolio success" team. The latter introduces startups to customers, helps form commercial partnerships and create bonds with Microsoft's technology partners.
Braving the downturn
For Gonzalez, who had been at Google in the years leading up to the booming market of 2021, the outsized valuations were weird to see.
"When I joined M12, we were still kind of in the height of large rounds being done with minimal diligence. There was an example of a company that raised on 100x ARR [annual recurring revenue]. I hadn't been in venture for about five years, so I was like, "What is going on?" she says.
The downturn in the venture market is like a reversion to the mean, but the investors who may have expected the tailwinds of Covid to continue at the same rate, particularly in areas like e-commerce or logistics, have had to rethink how they can help their portfolios. The mega-rounds aren't likely to come back soon, and keeping their startups afloat has taken centre stage.
"I think a lot of investors were really focused on growth, growth, growth, and we'll figure out kind of the cost structure later. I think now it really is focused on, if there's not going to be another huge round just around the corner, how do you get to a point where you are self-sustaining?" she says.
Founders and investors alike, says Gonzalez, need to be both optimistic and realistic. They need to be optimistic about the fact that they're looking at time scales of between five and seven years much of the time to generate revenue but realistic about what they need to do to stay above water today.
"These are long-term investments. I think every startup looks like it's an overnight success. And when you really dig in, you talk to those board members, that's never really the case, right? Maybe there's a handful of examples, but it's a long slog and a journey."
The generative AI feeding frenzy
Given that Microsoft has invested billions in ChatGPT-maker OpenAI, it's no surprise that artificial intelligence is high on M12's list of investment themes. Generative AI is proving to be another feeding frenzy – everyone is trying to use it for any application they can.
M12's SaaS investment team, Gonzalez says, has essentially almost become an AI team given the amount of AI products everyone wants to add to their suites.
"I think our team met with like 600 [generative AI] startups in six months just recently," she says.
"You've got a number of companies potentially reaching unicorn stages with very little, if any, revenue."
With AI portfolio companies in particular, the Azure platform – with its machine learning capabilities and OpenAI integrations – can be a powerful growth tool. One of M12's portfolio companies, Typeface, a generative AI platform for professional copy, was integrated into Microsoft's Teams platform last month, for example.
M12 is keen to take advantage of the fact that many corporations want to use gen-AI but don't yet know how. While the CVC invests in what you might call the supply side of gen-AI technology, through Microsoft it can also stimulate demand – working closely with the business development team, which runs co-innovation labs that bring in potential, forward-thinking customers interested in how they can use the technology themselves.
The resilience of cybersecurity
Macroeconomic conditions notwithstanding, the world is more digital by the day, and the technology that protects that digital presence is not going anywhere.
Cybersecurity investments have proved to be one of the more resilient sectors in the face of a bad economic cycle. Regulatory requirements that companies have robust cybersecurity measures in place have been a solid buoy for the subsector.
"There are some things that people can't really, I would say, skimp on," says Gonzalez.
The flipside of providing any kind of internet-enabled technology is that it continually creates new battlegrounds for hostile actors, making demand for countermeasures robust and enduring, as has been evidenced so far in the cyber portion of M12's portfolio.
Blockchain will survive the crypto winter
A less resilient sector, perhaps, has been web3. The so-called "crypto-winter" has swallowed up company after company that had raised record amounts over the course of 2020 and 2022. Crypto prices have plummeted and a lot of the riskier business models have resulted in collapse.
The blockchain infrastructure itself, however, is still a strong proposition, despite the price volatility of tokens, and will have myriad applications in the future.
M12 tries to avoid investments in layer-1 technologies – the main underlying block infrastructures like Bitcoin or Ethereum – and focuses more on the overlaying layer-2 infrastructure that enables the applications themselves.
The portfolio includes companies like data warehouser Space and Time, blockchain analytics platform Metrika and digital asset custody platform Fordefi.
Other big focus areas for M12 include cloud infrastructure – which includes storage and networking – as well as vertical SaaS, deep tech, and developer tools. M12 launched the GitHub fund, which invests in open source software startups, last year. It is named after the development platform that Microsoft bought in 2018 for over $7bn in stock.
Each of its investment focus areas have specialists in M12's "portfolio success" team, who work to help startups forge connections with Microsoft's business units. They also work closely with the Microsoft for Startups team, which is a separate group in the corporate that works like a concierge service, with programmes designed to help founders accelerate their businesses with AI and cybersecurity tools, among others.
Advice for startups
For founders seeking investment from the unit, Gonzalez advises entrepreneurs to be confident but not arrogant, to know their audience and to avoid making the pitch dry by focusing on telling their story.
"I think storytelling is really important, particularly in this industry," says Gonzalez.
Fernando Moncada Rivera
Fernando Moncada Rivera is a reporter at Global Corporate Venturing and also host of the CVC Unplugged podcast.