It was through crisis that Boeing's CVC unit had to spin out nearly two years ago, but now it gets to have its cake and eat it, too.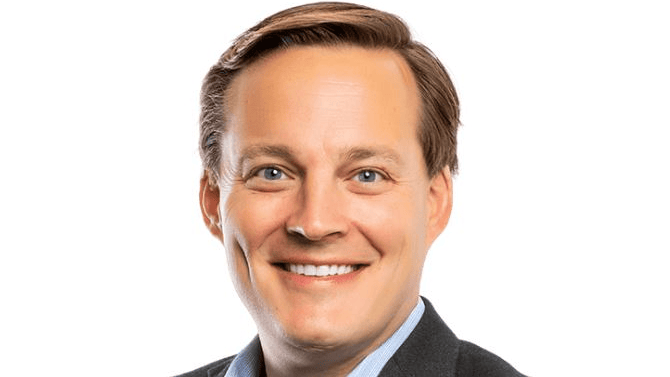 The time around 2020 and 2021 was not great for the Boeing Company. The pandemic was ravaging the aviation sector, and for Boeing specifically, the two recent fatal and high-profile crashes of its new plane – the 737 MAX that was designed to compete with Airbus's fuel-efficient A320neo line – brought massive scrutiny and huge legal exposure.
The potential consequences of the combined crises were not lost on the company's in-house venturing unit, HorizonX, whose head, Brian Schettler, recognised that something big would need to be done to ensure the unit's continued survival. Ultimately, the most compelling option was to spin the firm out of Boeing's umbrella, which it ultimately announced in the summer of 2021.
"Being in corporates for as long as I have, I've seen the draconian outcomes that can happen in times of pressure, and I didn't want to see that happen. Of course, nobody was threatening and saying, 'You're on the chopping block tomorrow'. But I also know that when you a pin the dog into a corner, you know what can sort of happen," says Schettler, on an upcoming episode of the Global Venturing Review podcast.
"We spent a lot of time just getting buy-in inside of Boeing that a spinout was the appropriate thing to pursue. That – especially in Boeing's challenged corporate environment at the time, you had covid and 737 Max both putting pressure on the balance sheets of Boeing – there was certainly an appreciation for creative ways to solve discretionary cash issues. And venture, frankly, is a discretionary cash line item."
The spectrum of options at the time ranged from simply going off with a small team and starting a new firm from scratch to partnering with investment juggernauts like Carlyle. Schettler had to find a solution that maximised its chances of long-term survival, its ability to raise capital, and its sector compatibility in aerospace and defence with potential partners.
Along came AE Industrial, a firm with a strong pedigree in HorizonX's same focus areas, trying to coinvest with the CVC on one of its portfolio companies.
"It really just seemed like a match made in heaven," says Schettler of the tie-up with AE Industrial. It would let it continue early-stage investments while also helping it to benefit from the in-house expertise of later-stage exposure closer to traditional private equity.
When the spinout happened, the nearly 50-strong portfolio – which had been put together predominantly with Boeing's strategic aims in mind as opposed to a more financial focus – was folded over into the new unit under AE Industrial's umbrella and recapitalised with money both from Boeing and other limited partners.
More flexibility
Despite the spinout being born in crisis, the benefits have been felt strongly. Like any spinout, the newly minted AEI HorizonX team was free to invite external limited partners to invest in the fund, which would not have been possible under the balance sheet approach at Boeing.
It also gave them the flexibility to compete for talent in the wider venture market, offering compensation commensurate with the rest of the sector, unconstrained by corporate limits. By contrast, the unit's best year in terms of returns – which included a $20m investment that yielded a nine-figure return in under seven months – was a year when the situation at Boeing meant that bonuses were wiped off across the board, so it was also HorizonX's worst year for compensation. To put it lightly, that wasn't the most sustainable juxtaposition for a VC outfit in a competitive labour market.
There was hardly a chance that the CVC would be able to raise the kind of nine-figure pots at Boeing that it's targeted since spinning out, unless the corporate somehow got a big boost to its balance sheet and wanted to spend it on startups. There was a decent chance, however, that management might have looked at HorizonX as a way to save some $50m a year to divert elsewhere.
Looking back now, as AEI HorizonX has recently reached first close on its $250m second fund, it seems to be enjoying the best of both worlds.
Applied innovation team
Whereas with the first fund, Boeing was the controlling investor, it has a much smaller participation – sub-25% – in its new fund but remains an anchor investor that can bring strategic value.
"We're that broker that can bring Boeing to the table, where we can bring other strategic partners in the supply chain to the table," says Schettler. "Boeing views us, and we operate with them, as their venture partner. They're investing in us to help scout new technologies.
"It gives enough room for other capital to come to the table, but it's meaningful enough that they have skin in the game to the overall success of the portfolio. They have an incentive to give us all the value that we need to help drive portfolio performance, which is the perfect relationship at the end of the day."
An important part of that interaction is the applied innovation team. The original HorizonX unit had two parts – the investment team and the applied innovation team. The former left with Schettler to AE Industrial, but the latter stayed in the Boeing Company and focuses exclusively on AEI HorizonX's portfolio companies' collaboration with the corporate.
It's job is to integrate portfolio companies' technology into Boeing and it is given its own discretionary budget. This enables it to get the ball rolling without having to wait for business units whose budgets are allocated well in advance and may need to wait months before they can start working with startups.
"What we found, and why I'll preach this to the day I die, is that if you leave venture engagement just to the responsibility of the business unit to do it as part of their day job, they're nearly always going to get consumed with the bigger issues and the higher financial impact and priorities that they're getting beaten over the head with every single day," says Schettler.
"That leaves the venture activities always in a disadvantaged position. You need a dedicated team to act as the forcing function to keep momentum going."