The Autodesk spinout, backed by Lam Research and Intuitive Surgical, is hoping to become one of the world's largest producers of metal additive manufacturing parts.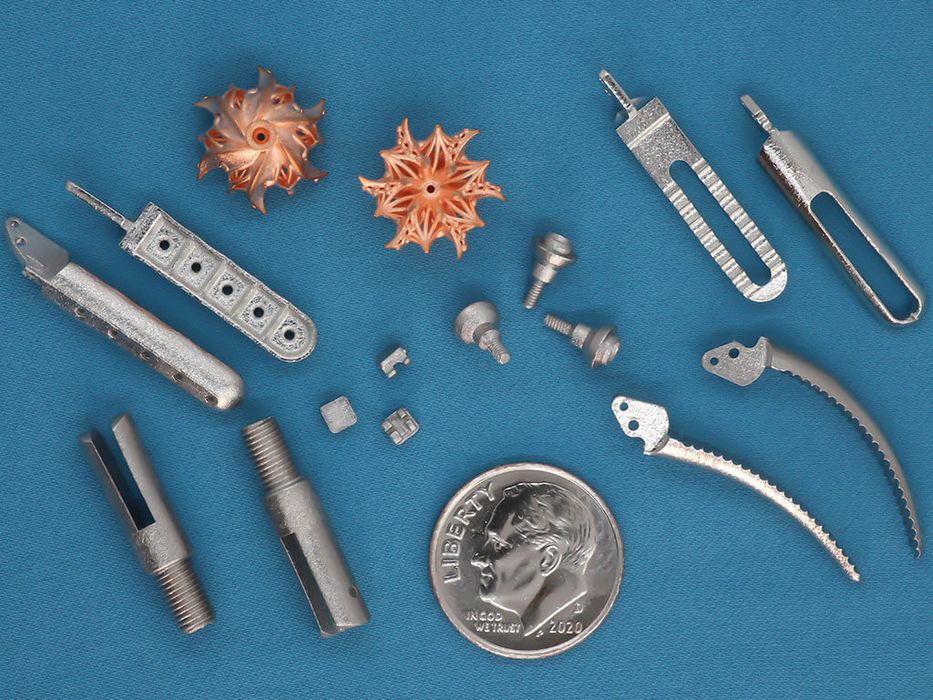 3D metal printing has long been heralded as the future of industrial production — potentially more flexible and customisable than traditional moulding and machining. But despite much initial hype, high costs and slow production rates have prevented this from reaching mainstream volumes.
Holo, a US-based startup, claims to be overcoming these problems, however, by combining proprietary PureForm photolithographic 3D printing technology with a metal injection moulding backend production in order to scale up additive metal printing.
The company holds 16 patents — and another 27 patents pending — that cover PureForm printer design, binder materials and other areas.
"Our unique technology allows us to produce very high resolution and high-fidelity components in a range of different materials," says Arian Aghababaie, the co-founder, president, and chief technology officer of Holo.
"We focus on pure copper, titanium and other metals and we use our technology as a supply chain service. Our facility in Silicon Valley produces hundreds of parts a week for a range of customers in the surgical robotics, consumer electronics, and semiconductor industries, which allows us to scale our production from early-stage developmental prototypes all the way to volume production."
The company, launched in 2017, is hoping to become one for the world's largest producers of metal additive manufacturing parts.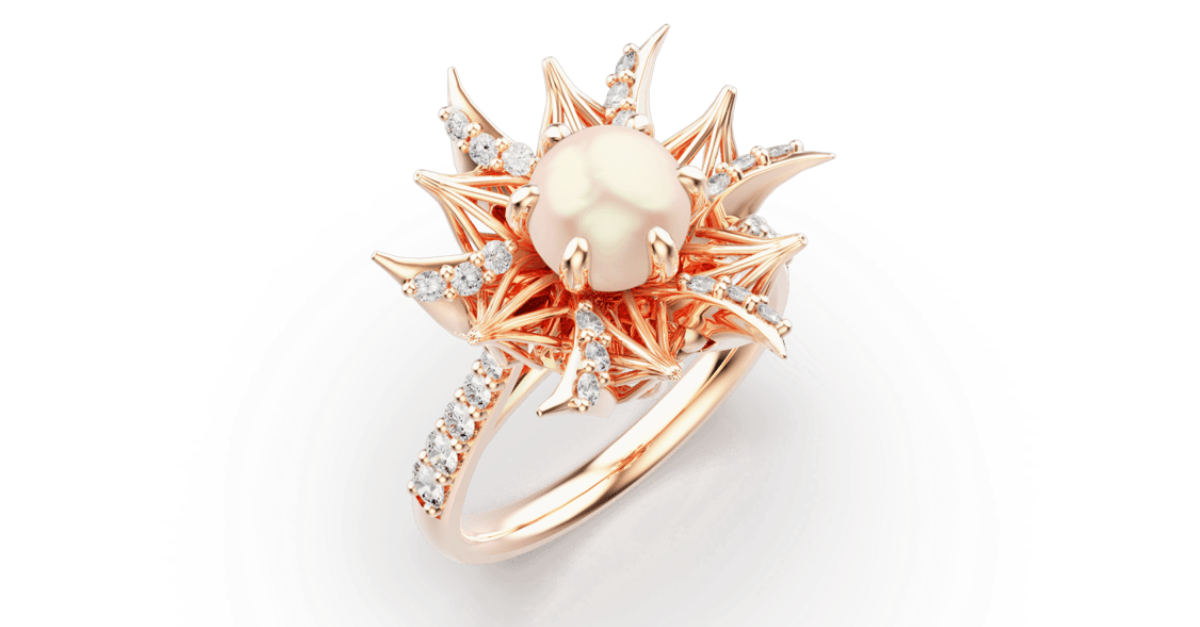 "The fact that we design and build our own 3D printers, science and software has allowed us to produce something that is very cost-effective and probably the most additive-based technology out there. This means we are capable of not only developing prototypes but also scaling this to millions of parts a year for our customers," said Aghababaie, speaking to Global Corporate Venturing at the sidelines of the GCVI Summit in Monterey.
Holo was spun out of Autodesk, the US-based multinational software corporation that focuses on IT services in the architecture, engineering, and construction sectors.
He adds, "Our parts are what we call, 'true to cad' meaning the parts that come out of our processes meet the specification provided, so they have functional threads, features and components that can be shipped out of the door in a couple of days."
Holo's management team consists of seven individuals including Hal Zarem, the chief executive officer, Hany Eitouni, the vice president of materials and processes and Aghababaie himself.
Prior to launching Holo, Aghababaie served three years at Autodesk as the senior principal engineer and principal engineer. He also launched another 3D printing technology-based startup dubbed The Invention Works in 2012, where he also served as the startup's director before its acquisition by Autodesk in 2014.
Tackling the supply chain issue
Recent supply chain problems may help Holo gain traction, as the company can position itself as part of the solution to the disruption caused by first Covid-19 and then Russia's attack on Ukraine. The metals industry has been one of the hardest hit by supply chain problems, according to a recent report by Barclays, the UK bank.
"The pandemic started a conversation around supply chain, specifically on the ability to have global goods produced and shipped but also around supply chain resilience," says Aghababaie.
"We have positioned ourselves and supported our customers to allow the supply chain to move smoothly. The digitalisation of manufacturing is also at the core of additive manufacturing so we can produce parts that are highly customised and cost-effective which in turn ramps the volume of production."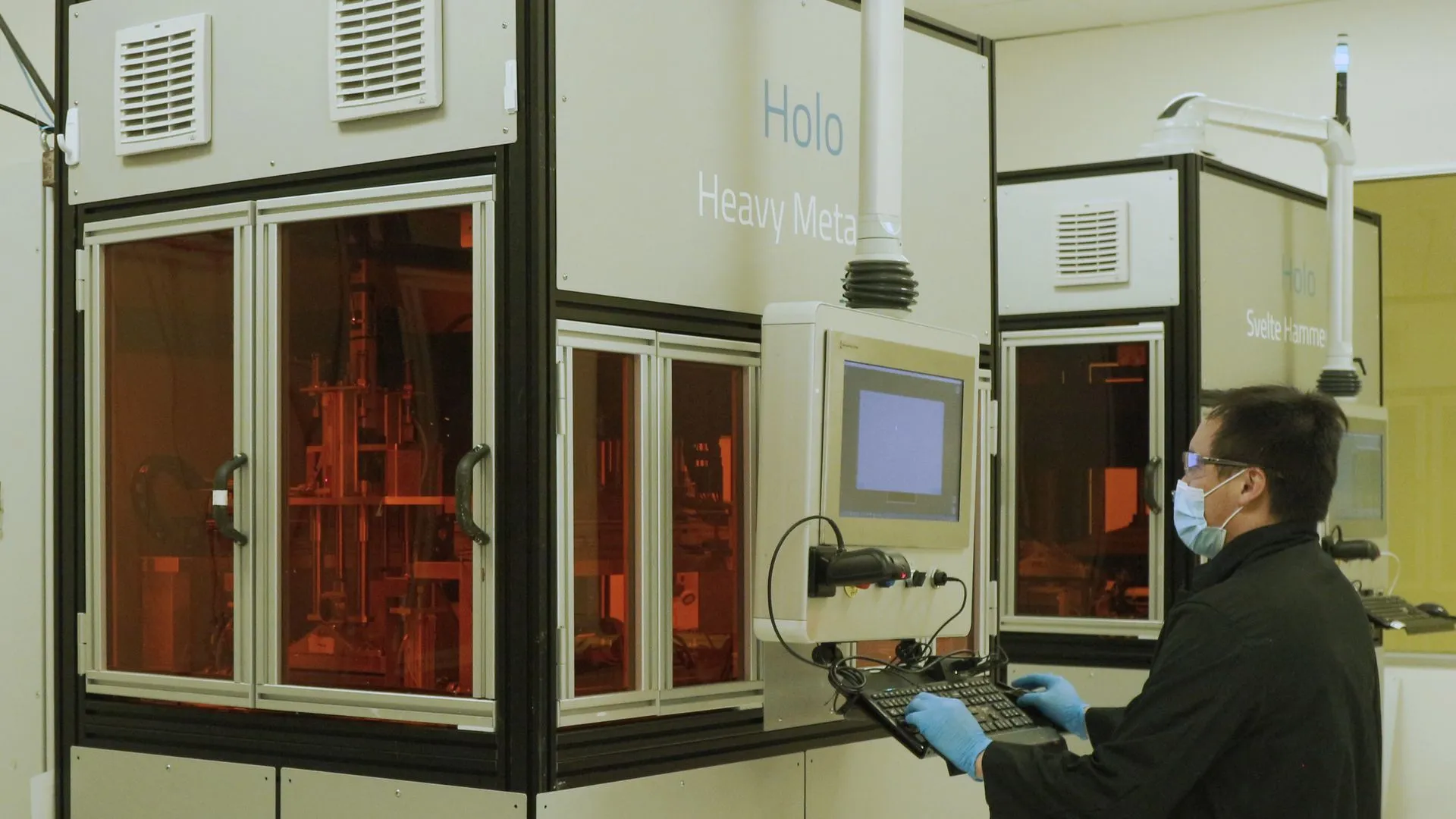 Holo can also play the environmental card. Metals production accounts for some 40% of all industrial greenhouse gases, but 3D printing can reduce the amount of metal needed to make items.
"Our approach to additive is highly sustainable as we use materials only when they are needed," says Aghababaie, "We do not waste materials or use subtracting or machining away at products and our design freedom allows our customers to design products that are of a higher performance, again making them more sustainable."
Growing interest from corporate investors
Holo has raised a series B round in 2021 from investors including Lightspeed Venture Partners and Prelude Ventures, with Lam Research, the US-based semiconductor corporation, also taking part. The size of the fundraising has not been disclosed.
Aghababaie says corporate investors have been some of the startup's best backers. "Our most supportive investors have been on the strategic side. The services we are offering and the value proposition of our technology have generated great traction with corporates and their investment arms."
Corporate investors have been spending an increasing amount on artificial and advanced materials over the past five years. Corporate investors backed funding rounds worth some $1.2bn in this sector in 2017 and that had grown to $5bn by 2022, according to data by GCV.
Holo has also received investment from corporations such as Intuitive Surgical, the US-based robotics manufacturer, and Autodesk, another US-based software corporation.
Aghababaie says that the engineers of these corporate units were the ones who approached Holo first which led to corporate investment.
"Typically, we have found that engineers within these organisations tend to contact us first. An example of this is with our investor, Intuitive Surgical, where their engineers reached out to us as they were looking for a product that offered a high fidelity process with precision parts and tackled the issues they were facing in the supply chain."
He continues, "Our technology allowed them to meet their demands which further expanded into us receiving support from multiple engineers and led to us receiving strategic investments."
Aghababaie also says that collaborating with corporations allows startups to further improve on their products and their business development.
"The beauty of working with large corporates is the feedback and engagement which challenges us to adapt what we are providing, and we further learn from every interaction we have. The technology we have pushes us to engage across multiple verticals and companies who are non-competitive with one another meaning we have a high capacity and desire to engage with as many corporates as possible."
Holo's next steps
Holo plans to use its recent capital injection to scale up production lines.
"Our funding is going to be used towards expansion," says Aghababaie, "We are a commercial company, so we are actively selling and growing our customer base. So, the money will be used to invest in sales and marketing operations, especially in our US-based factory."
He adds, "We are also continuing to invest in the expansion of materials. New materials introduce us to new markets which is beneficial, and on top of this our technology is capitally efficient so we are not needing capital to invest in the equipment that we need."
Holo's focus now is on garnering more investors for their open series B round and they actively welcome conversations with venture firms and corporations to bolster the company's investment success.