The oldest standing CVC in the world owes its staying power to discipline, adaptability and unwavering management support says Debi Watson.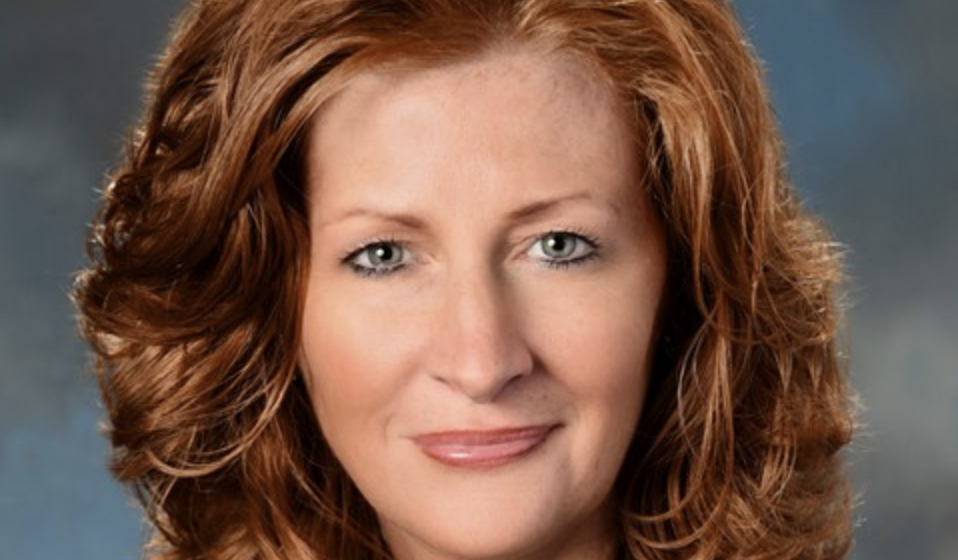 If there is corporate VC that has truly withstood the test of time, it is Johnson & Johnson Innovation (JJDC). It was founded in 1973 as the venturing arm of healthcare and pharmaceutical group Johnson & Johnson. Its team is preparing to celebrate its 50th anniversary next year as the longest continuously running CVC.
Here are some lessons it has learned from its long life.
Humble beginnings with permanent but flexible vision
One of the key things for Johnson & Johnson Innovation has been consistent vision. "When it comes down to our investment mandate and strategy, it has remained consistent over our very long history," says Debi Watson, vice president of venture investments.
What has changed today versus 50 years ago is the mix of investments. In the early days, most investments were in the medtech. Today its investments are weighted across the three sectors: medtech (40% of investments), pharmaceuticals (40%) and consumer health (20%).
It invests from the corporate balance sheet, which Watson says gives it flexibility compared with other traditional venture firms.
She also credits the longer-term investment horizon adopted by the unit: "We are in it for the long-haul, until a successful milestone is reached – be it an IPO or an acquisition by us or some other company. Unless the portfolio company experiences a significant failure or completely changes strategy, we want to invest in it over time."
The keys to longevity: management support, discipline, and adaptability
Watson says three factors have been instrumental for its success and longevity: support and endorsement from upper management, discipline with investment strategy linked to the parent's core strategies and adaptability.
"Surviving five decades and the various market dynamics through those 50 years has required consistent support by our senior management. They understand the importance of being able to reach out into the ecosystem to identify and invest in compelling science and technology," says Watson.
She also highlights the importance of being disciplined through economic cycles: "I think our senior management and JJDC have been disciplined to stay the course during lean periods. And the reason that discipline exists is because the guiding principles were never about the immediate return. We do seek to make a fair return on investments, but it is all about finding the right innovations. Are they yielding a positive outcome – for our portfolio and moving treatment forward for patients? Those are the key questions we ask."
Watson points to the CVC's ability to evolve and adapt over time as a crucial piece in the longevity puzzle. "We have been very willing to try out new business models at JJDC to make sure we bring forward a full suite of tools to enable company growth. Today we enable newco creation, incubation, early, mid and late-stage investments across all types of rounds and PIPEs."
Engaging key stakeholders
Johnson & Johnson's C-suite members have a broad understanding of the business, says Watson. CEO Joaquín Duatohas worked in the pharmaceutical and consumer sectors, while Alex Gorsky, executive chairman, worked in pharmaceuticals and medtech. That fosters understanding of venture capital investing.
It also helps that the unit has delivered positive results over five decades.
Examples of successful Johnson & Johnson Innovation investments include Biosense Webster, a company specialising in the diagnostics and treatment of heart rhythm disorders. It also invested in Omrix, a biosurgical business which develops life-saving products based on human plasma, now part of the mothership.
The parent also acquired Tibotec, which the CVC invested in during the late 1990s and which Johnson & Johnson acquired in 2002. Tibotec developed treatments for HIV and AIDS patients. The acquisition also brought talent into the organisation.
Challenges for the CVC
The biggest challenges have to do with the unit's investment strategy – whether to invest only in areas of strategic focus for the business units or to explore new opportunities. "That is the thing we've grappled with the most and we continue to grapple with today. If you only invest where you are, you may end up missing some disruptive innovation happening elsewhere."
She acknowledges the unit has been a better investor in areas the corporation understands well. Despite this, the unit tries to remain open to ideas where transformation or disruption may occur.
Under the leadership of Chris Picariello, the CVC has made sure it offers unique tools for investing and considers taking investments even earlier than usual, says Watson. "It is a highly competitive space and if you wait to make an investment, you may be too late. What Chris has done exceptionally well is getting the team to think about earlier investments."
She reveals one such area was artificial intelligence and data science, and its role in clinical trial designs and patient selection.
The decade ahead
Ever since the global financial crisis, the life sciences sector has enjoyed cheap credit and low inflation. That has allowed versatility in investing, particularly in large and established companies, with a wide toolkit including acquisitions and venture capital investments. Now that economic conditions are shifting, how does the unit see the decade ahead?
Watson concedes that speculative interest and high returns may no longer be as abundant in the past: "There is no doubt that the current tightening of the market is going to be felt deep and wide, with interest rates going up and inflation still not being curbed all leading to lots of uncertainty. People who had previously flooded into the biotech industry looking for big and quick returns will be disappointed."
Watson says there will always be great investment opportunities in healthcare. As investors become more cautious with capital, entrepreneurs will have a higher bar to prove their company is worth the investment.
What does all this mean to the CVC internally?
"I think for us, it means the same thing it has meant for the last five decades. We are going to stay firm in our strategy, says Watson. "We will ride through this difficult wave just like we have so many times before."