German investment firm High-Tech Gründerfonds has launched a new fund that aims to fill the gap in larger financings.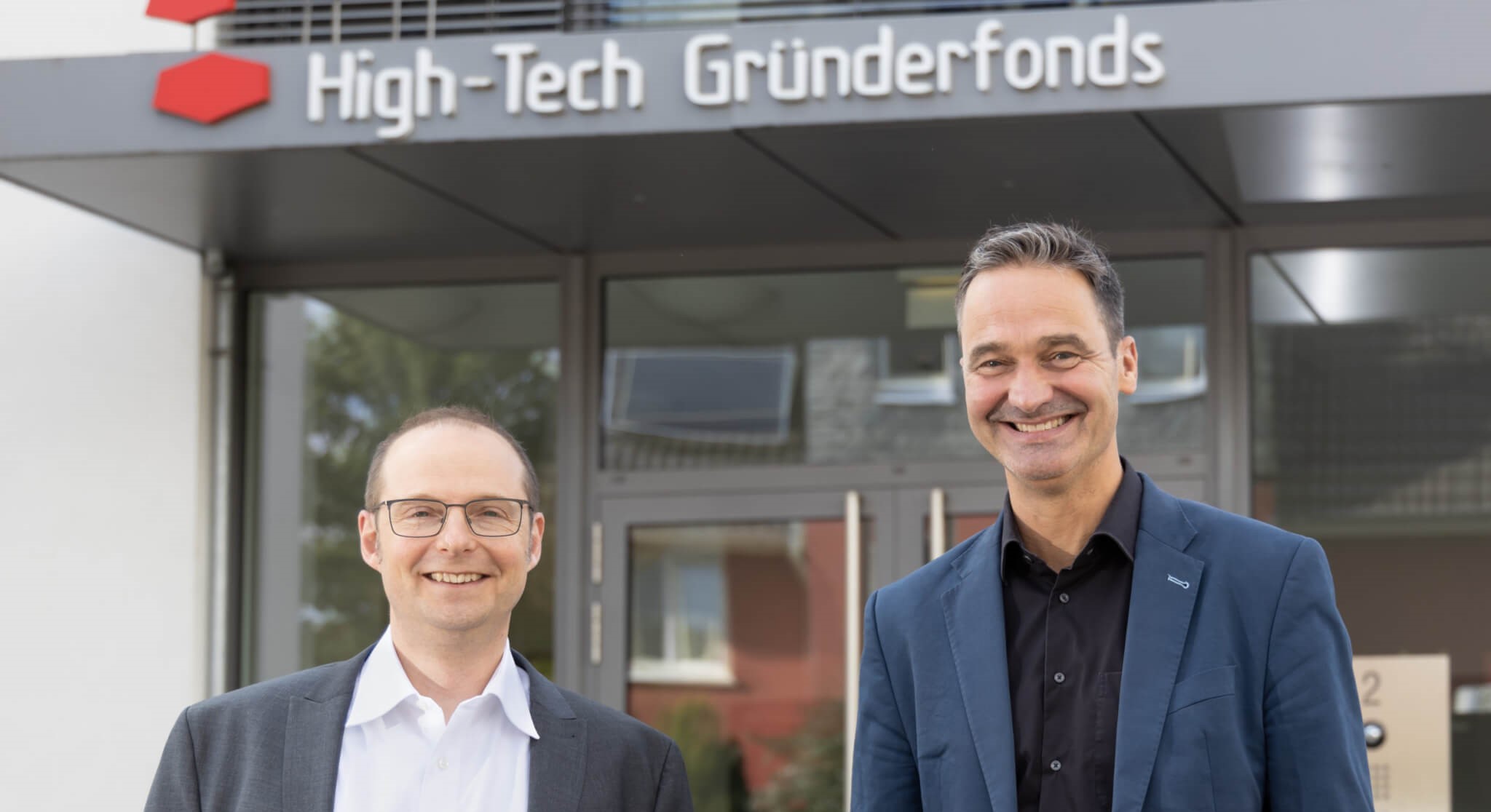 The German VC scene may be thriving at early stage but it is missing that extra push to take companies to the next level, according to Alex von Frankenberg (pictured, right), managing director at corporate-backed venture firm High-Tech Gründerfonds (HTGF).
"German VC is very vibrant," von Frankenberg tells Global Corporate Venturing. "There are so many young funds that have come up in the last five years or so." He adds that this has resulted in a lot of funds that focus on early stage rather than on more mature startups that need larger financings.
"They are not so strong in the huge growth phase. Very few funds can buy €30m ($32m) or €50m ($54m) tickets. When it comes to scaling toward European or world market leader positions, you need a few hundred million in some cases, and we don't have any companies that can write these huge cheques."
The tendency is especially marked during a period such as today's economic downturn, when international investors are passing on German deals citing factors like the war in Ukraine, economic uncertainty or inflation. HTGF may not be able to fill in those gaps past series B, but it is trying to ease inflation issues with its fourth fund, closed at $524m last month.
The firm, launched in 2005 as a private-public initiative, recently celebrated its 700th seed deal and raised its latest fund with commitments from 45 domestic corporates as limited partners (LPs). The increased size is intended to counteract pressure from inflation.
"We will finance more or less the same number of companies," von Frankenberg says. "We invest in 40 companies a year over a five-year investment period, which will lead to about 200 seed-stage investments.
"So, it's not more companies but it is more money per company, and I think that's a good sign because inflation is hitting them. They do need more money and even at seed stage, it helps to provide more so they can go a bit faster and extend the time until the next fundraise."
Recent deals include seed rounds for Phytonics (pictured), the developer of a coating for solar modules, robotics response technology startup Aica and Oculai, creator of a digital monitoring system for construction sites. All have technology based on university research, indicating the links HTGF has forged with higher education institutions.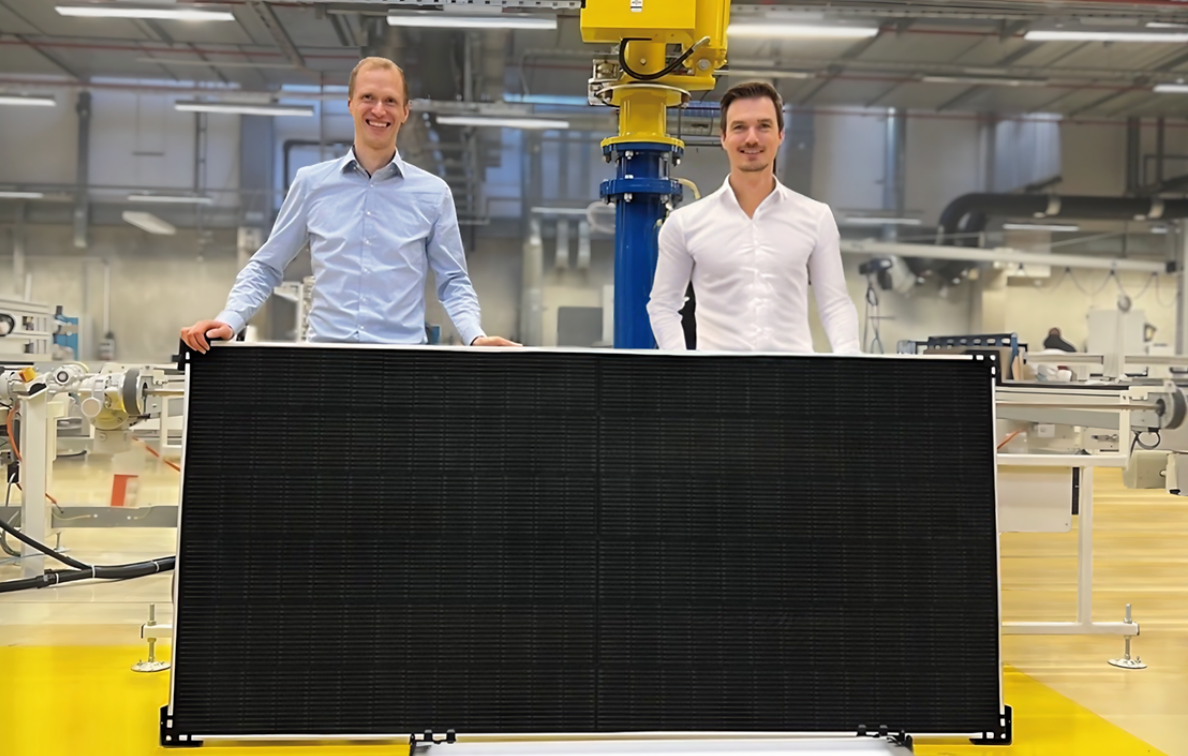 A glimpse into the seed stage for corporates
HTGF now has nearly €1.4bn under management. Its first fund had six corporate LPs, big names like BASF, Siemens, Daimler and Robert Bosch. But Fund IV has a far wider range of backers, from a speciality wire producer with about €30m in revenue to Schwarz Gruppe, a supermarket group that posted more than €133bn in sales revenue last year.
Each is represented on at last one of HTGF's three investment committees, which are divided into life science and chemistry, industrial technology and digital technology, and all are invited to play an active part.
"The [corporate LPs] are part of the investment board, so they get involved in investment decisions," von Frankenberg says. "It's more than a 'yes' or 'no', it's an opportunity to learn about new technologies and business models."
The corporates' participation gives them the means to see what's coming and to get access to the latest technology. They often end up also backing the companies themselves, and von Frankenberg says they have provided almost €200m ($214m) in co-investment since the firm launched in 2005.
"And then, of course, it's an opportunity to acquire companies," he adds. "Overall, 13 companies have been acquired by our fund investors. That's not a high number out of the 700 investments we've done or the 160 exits, but in the cases where it has happened it has been very successful for both sides."
Fund IV is expected to make some 200 investments over a five-year period and if you're a small business with a precise focus, getting early access to that level of technology makes sense. But the LP list also includes several established corporate VC units, so why contribute to a fund like this when you can just fund the startups yourself? Von Frankenberg suggests it may be because they tend to begin investing later.
"Typically, when large corporations have their own venture arm, they don't like to do seed deals because seed-stage has a higher failure rate and that isn't so compatible with their corporate culture," he says. "Also, a large corporate typically likes to deal with startups that are a bit larger. So, we are very complementary for corporate venture investment activities."
The corporates generally provided between €2.5m and €8m each for the fund and stretch across multiple industries, with life science, chemicals and industrial manufacturing particularly well represented.
No carmakers have invested since Fund II and none of the three energy utilities backing Fund III returned. The fund has also failed to attract insurance firms, possibly because local regulations discourage 'risky' early-stage commitments and private equity investments tend to be more profitable.
The German take on the AI train
Investment themes have come and gone since the first fund, with areas like social media giving way to blockchain, quantum computing and ESG products. Artificial intelligence and particularly generative AI is also a sector HTGF is looking at right now, not necessarily in the primary sense but in the raft of new products it could support.
"From a German perspective, you aren't in a position to develop a better version of ChatGPT, for many reasons," von Frankenberg says. "But then maybe the big business lies in using ChatGPT or AI to solve real-world problems."
What kind of problems? They could range from teaching and programming to providing customer service or analysing X-rays to pick up early predicators for cancer, so the disease can be prevented rather than treated.
"Using ChatGPT or other new technologies, maybe adapting it or training it a bit more towards a real business problem and developing a really good solution – not a general AI but a specific product – that could be huge," von Frankenberg says.
"It's not answering funny questions or writing code, it might also be a good teacher. The universe of applications – teaching, writing code, creating art – could be much bigger than we think and could reach to any field. Using technology to be more intelligent is huge. Because we as humans are intelligent, but maybe not intelligent enough!"