The Swedish transport company is testing out a new incubator programme as a way to work with very early-stage deeptech startups.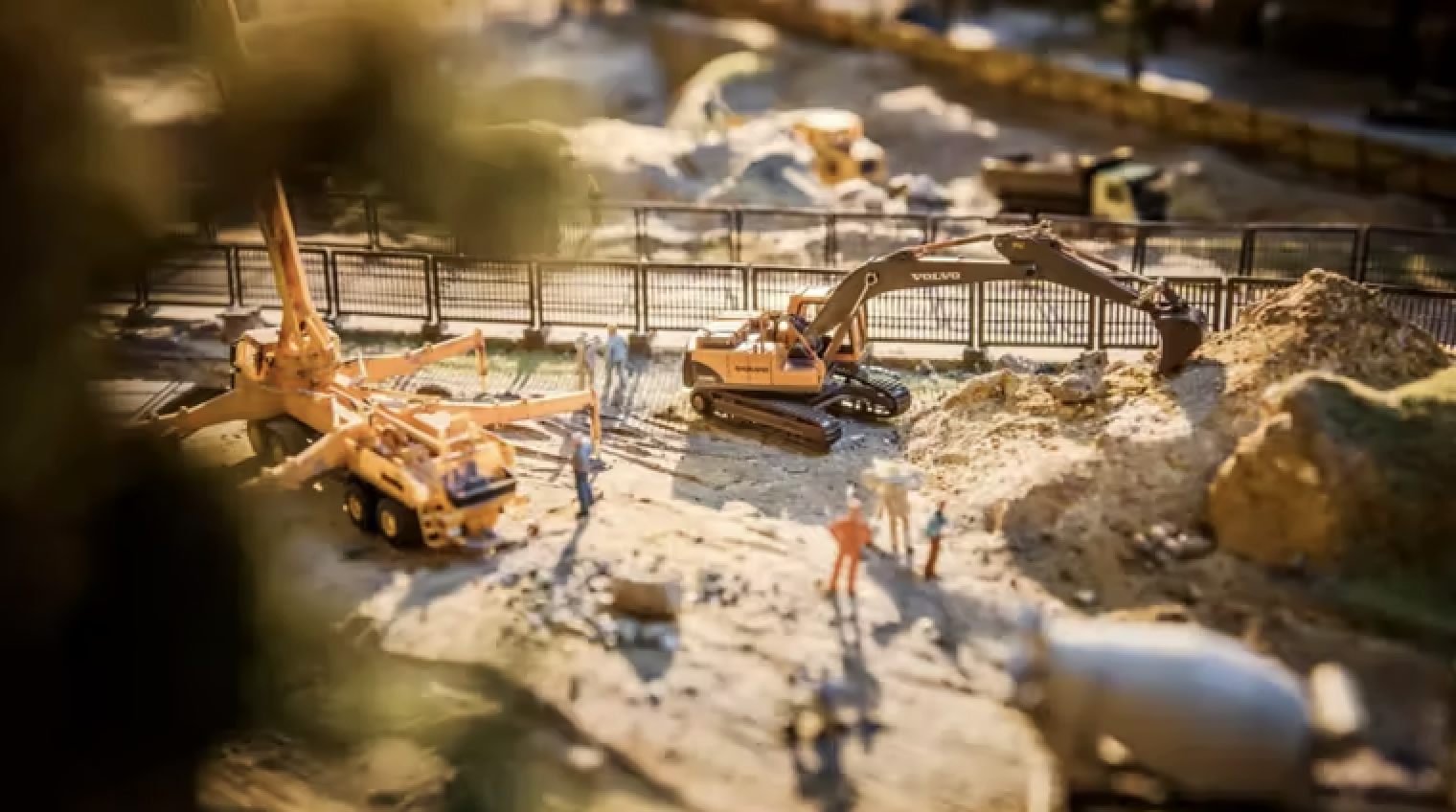 The transport industry is increasingly seeking to tap into very early stage deeptech startups as they look for ways to solve the huge challenges facing the industry — the move away from fossil fuels and the push for autonomous vehicles.
To get ahead of the game, Volvo Group, which makes trucks, buses, marine engines and construction equipment, is testing out a new approach to working with startups. It recently opened an incubator programme at its research and development facility in Gothenburg which will give some 30 startups access to the company's testing labs, workshops and prototyping space for two years.
It's a way for the transport company to build relationships with startups that would otherwise be years away from being mature enough for a joint project with Volvo Group.
"We meet a lot of startups that don't have a product or a solution ready yet. We usually said give us a call when you're six months from having a product ready. But sometimes we lost sight of them. We were missing out a lot of opportunities," says Robert van Vugt, senior innovation manager at Volvo Group's new CampX incubator.
Van Vugt says the incubator is specifically looking for startups working on the hard tech problems. "We're not looking for the next app, we're looking for groups doing hardware or deeptech, and which still have a long way to go," he says.
The idea is that Volvo Group's engineers would also learn from the exchange of ideas with younger startups and get an early understanding of technological developments.
"If our engineers work side by side with startup founders, I'm hoping that they will become a little bit more entrepreneurial. Maybe we can encourage them to think more outside of the box," he says.
Volvo Group is the latest transport sector company to seek ways to broaden its interactions with startups. Many of those focused on car manufacturing already have looked for ways to collaborate with younger companies. Jaguar Land Rover last year teamed up with Plug and Play to create an innovation centre where it could collaborate with a wide range of startups. And BMW has, since 2015, been running the Startup Garage programme, a venture client unit where it acts as a first customer of hundreds of young startups every year.
A push for external partnerships
Van Vugt says the incubator is part of a general push at Volvo Group to have more external partnerships to help stay ahead of the curve on technology.
"Every year we will develop more and more technology outside of Volvo Group because that's one of the ways to increase the speed of autonomous driving, electromobility or alternative fuel developments," he says.
"What we have done for the last 100 years in developing internal combustion engines is linear progression, where every year we improve 1%. But if we want to be fossil fuel free in 2050, we won't achieve that with 1% efficiency gains. One of the ways to achieve those goals is to work even more with others."
The Volvo Group CampX incubator builds on the existing CampX accelerator programme, which the company has already been running for two years. The Volvo Group CampX team scouts for startups that can help the company solve specific technical challenges brought to them by business units or engineering teams.
The startups in the accelerator programme are typically more mature and have a product close to being ready to commercialise. The idea is to set up a pilot project that will take somewhere between three to nine months, in order to find out if the startup's solution would work for Volvo Group.
The programme has worked well so far, resulting more than 60 projects over the past two years. But van Vugt says the incubator will allow the company to look at technologies that are a bit further out, not just solutions to immediate challenges at Volvo Group today.
"We're looking for things where the challenges aren't immediate and it is the whole ecosystem that might need a solution. If Volvo builds hydrogen-fuelled trucks, we will need to think about how the hydrogen will be transported around. It is not an immediate problem, but one that needs to be looked at further down the line," van Vugt says.
There's no money or investment on offer because, as van Vugt says, Volvo Group can add most value by providing access.
"There are a lot of players in the VC industry, and you can basically work from a coffee shop in the first months," he says. But what Volvo Group can uniquely provide, he says, is customer validation and giving startups an inside view of the transport industry.
Volvo Group's VC arm may invest in some of the startups in the incubator, but van Vugt stresses that there are no conditions set on the startups — no right of first refusal, no requirement for Volvo Group to be a first customer.
Those kinds of conditions can often backfire, says van Vugt. "If we are too involved in the early stage, you could scare away a lot of other potential investors. If after two years they come to us and say they would really like for us to invest, then that is something we can discuss. But we're not Y Combinator where we take 8% of the company right from the start."
Are incubators better than VC?
Van Vugt believes that incubators and accelerators can be a great complement to a CVC unit by providing a broad view of new technologies.
"How many investments do corporate VCs do each year? Five, maybe ten. Maybe the really big ones do 20. A few result in a strategic fit. But, if we add this incubator concept, we could have hundreds of startups working on cutting edge technologies, on a very low budget," he says.
"Corporate VCs can be a valuable instrument. But this incubator gives us an additional capability. Let's say you think hydrogen could be an interesting solution. Why not scout 100 hydrogen storage startups together with one of the hydrogen departments and see how they develop? It provides us scale in a way a corporate VC cannot."
So far the incubator programme is running just at the Gothenburg R&D facility, but if it proves successful, the CampX team is hoping to roll it out to other sites as well, taking it far beyond those original 30 companies that will be part of the pilot.
Van Vugt is keen to hear from more startups interested in taking part. If your startup is in the pre-seed to series A stage, has between two and ten employees, and is working on a deeptech problem related to mobility, you should drop him a line.
Maija Palmer
Maija Palmer is editor of Global Venturing and puts together the weekly email newsletter (sign up here for free).