Tencent, Prosus and SoftBank helped the tutoring service raise $95m despite the sector tanking post-pandemic. But GoStudent's move toward offline services and AI could point to where edtech startups go next.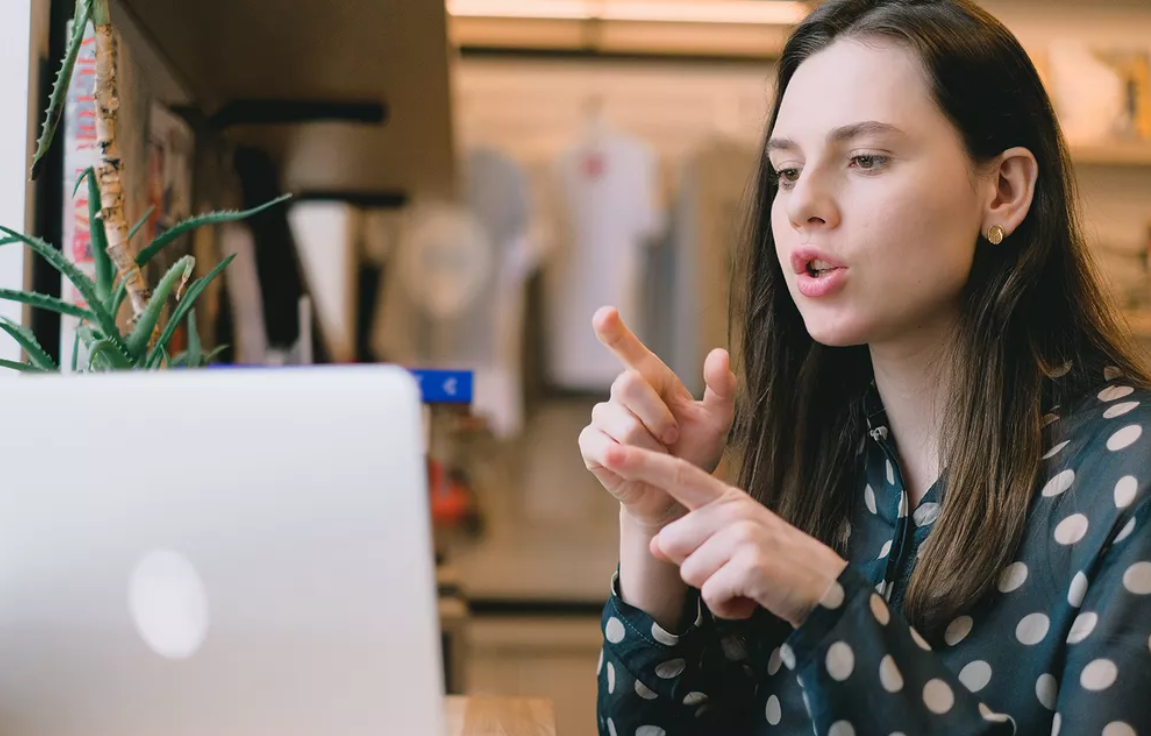 Online tutoring service GoStudent bucked the downward trend for education technology startups yesterday, raising $95m from investors including telecommunications and internet conglomerate SoftBank and internet groups Tencent and Prosus as it pursues a hybrid education model.
Edtech was one of the sectors that boomed most significantly during the 'covid' era from 2020 to 2022, and Austria-headquartered GoStudent was one of the biggest beneficiaries, attracting $680m in funding in the space of seven months and hitting a valuation of $3.4bn in early 2022.
The trend made sense. Schools were subject to frequent closures during the various lockdown periods, and parents were eager to turn to online tutoring to make sure their children didn't fall too far behind in their education. But since schools have reopened, user rates have gone down and those huge rounds have disappeared.
Pitchbook data shows the extent of the drop: the number of funding rounds for edtech companies in the last quarter was less than half what it was a year earlier. The fall in investment dollars is even sharper, tumbling from over $8.5bn to $2.5bn over the same period.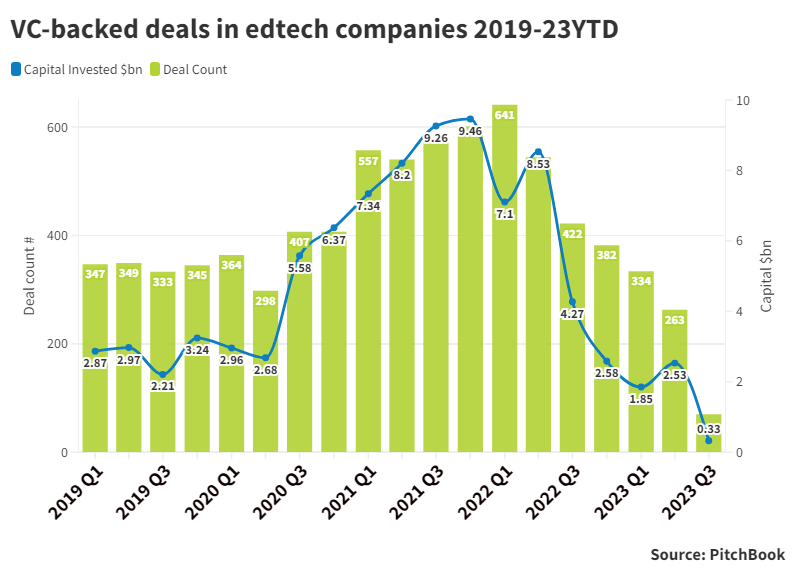 The effects are also having impacts in the real world. Canada's Paper raised $270m last year but announced a second round of layoffs this week, following in the footsteps of peers like CourseHero and Nerdy. India-based Byju's reached a $22bn valuation in 2022 on the back of considerable growth but is facing markdowns amidst governance issues that led backer Prosus – an investor in several edtech companies – to quit the board last month.
Nor is education the only sector to be facing a post-pandemic hangover. The fintech companies that saw their valuations soar in 2020 and 2021 remain significantly below those peaks today. Virtual meeting startup Hopin rocketed to a $7.6bn valuation two years ago this month, only to sell its events business to RingCentral this week for an amount reported by Axios to be in the low nine figures. It plans to now pivot to video technology.
So, what has GoStudent got planned to overcome these difficulties? The answer shouldn't surprise anyone right now. It's betting heavily on artificial intelligence.
How AI is supporting a move towards hybrid education
GoStudent secured its latest financing as a mixture of debt and equity, with the corporates being joined by Deutsche Bank, Left Lane Capital, DN Capital, Tencent, DST Global and Coatue, while Softbank took part through its Vision Fund 2.
The company's platform offers 50-minute lessons with qualified tutors in a range of subjects including maths and different languages or sciences. Those lessons make use of tools like document sharing and a digital whiteboard, and GoStudent has signed up more than 23,000 tutors.
The latest round follows the December acquisition of Studienkreis, the owner of about 1,000 offline learning centres, and GoStudent is shifting to a hybrid learning model that will incorporate offline and online methods along with a proprietary virtual reality platform for language learning.
The hybrid structure will be supported by the introduction of content-based learning that uses AI to engage students more fully with their subject so they can study in between sessions, as well as an AI system that helps tutors generate lesson plans based on the local school curriculum for each student.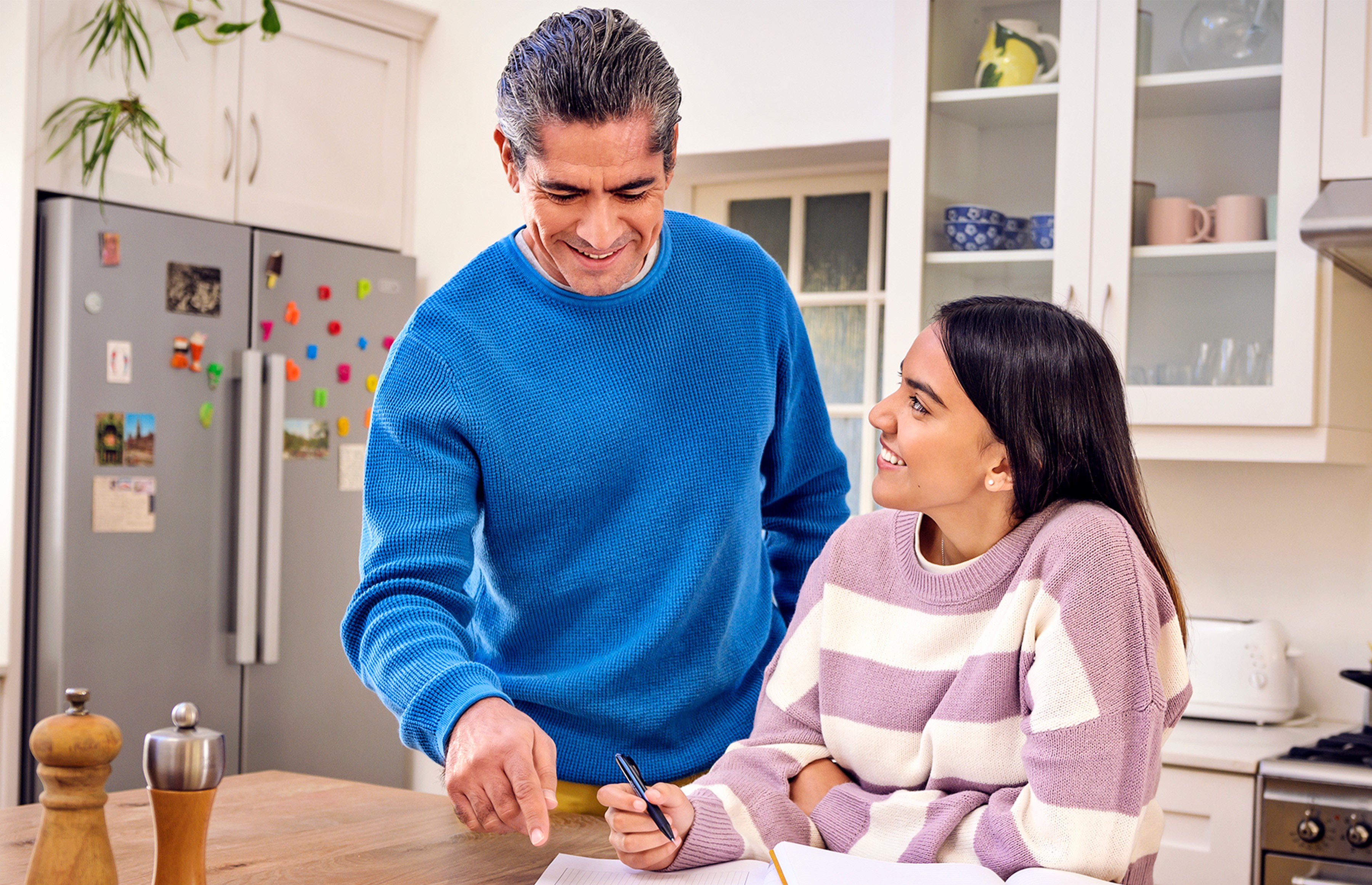 "By offering AI-driven study support or virtual reality lessons in group environments, alongside traditional tutoring, a truly bespoke learning path can be created for each individual child – readying them for their future," GoStudent co-founder and CEO Felix Ohswald said in a statement announcing the round.
The idea is that families will be able to use the platform more flexibly so that they can book online lessons when their children are unable to make offline appointments or mix one-to-one and group learning for different subjects.
The company is present in 16 countries and will put the financing towards entering at least six new territories while potentially expanding its product range further through more strategic acquisitions, it told TechCrunch.
GoStudent is not the only online tutoring service making a sideways move. Regulatory crackdowns have already forced several of China's largest online education startups to diversify into new business areas: Yuanfudao has expanded into apparel while Zuoyebang has begun making and selling printers.
But GoStudent's moves are more directly related to its core business and suggest a route forward for its peers – and for its investors. SoftBank, Tencent and Prosus have backed nearly 50 edtech companies between them. We could see consolidation in the sector in the form of M&A but GoStudent's decision, as with Hopin's, signifies that the survivors could be the companies that have the imagination to reach outwards.