UK biotech startup Invizius develops second generation therapies to treat dysregulated illnesses such as kidney diseases.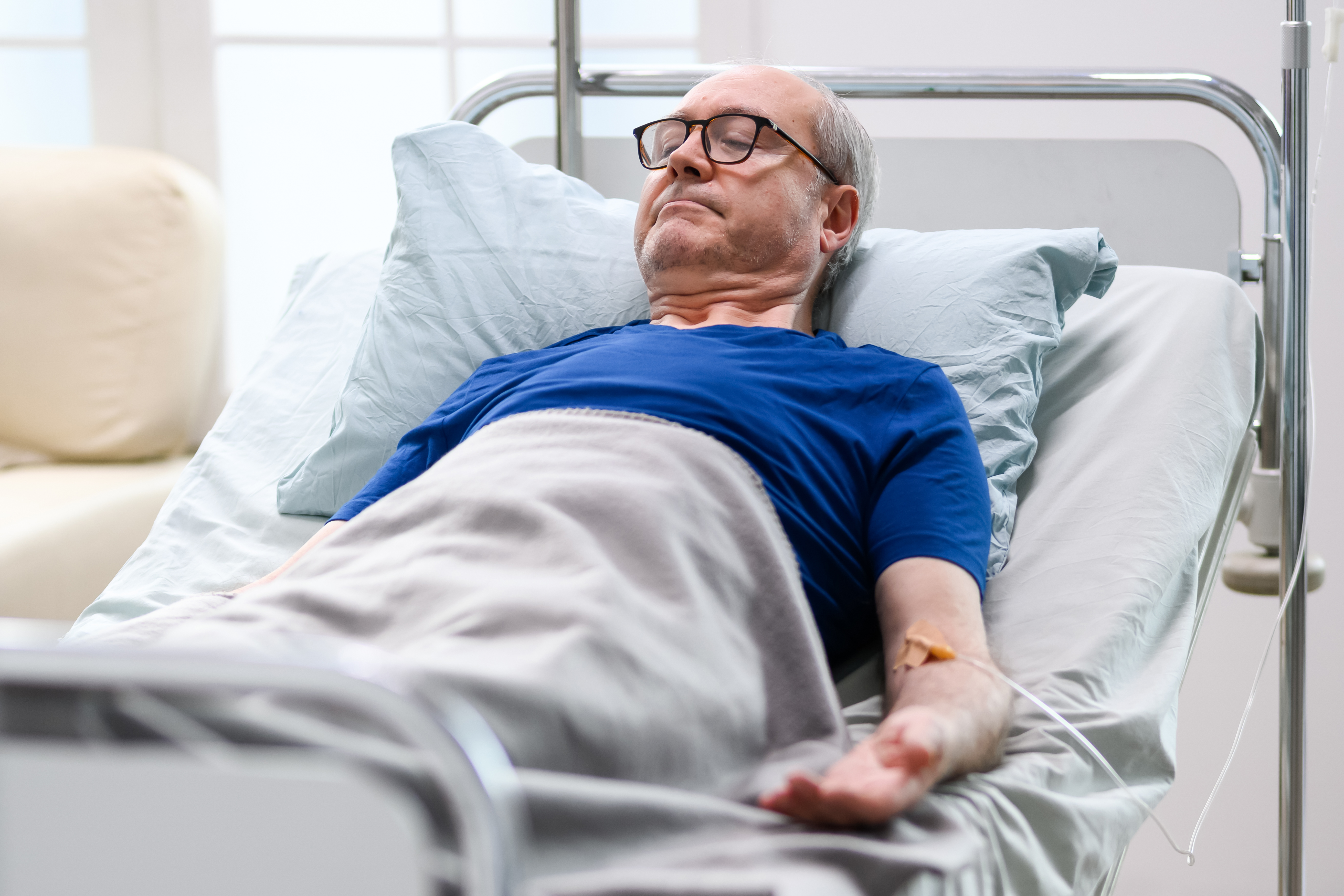 Dialysis is a bedrock treatment for those suffering from kidney ailments – but the treatment comes with many side-effects such as inflammation, itching and low blood pressure. These side-effects are the result of the body's natural immune system mistakenly attacking itself.
The industry is now developing technology that can control and suppress the body's complement system, an immune response that removes debris from the body, so kidney-diseased patients can experience a better quality of life.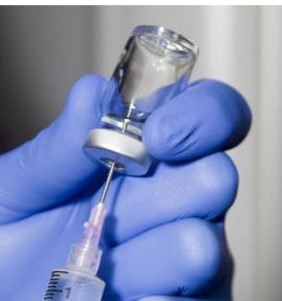 Invizius, an Edinburgh-based startup, is developing second-generation complement therapies to treat inflammatory, fibrotic and autoimmune disorders. The technology tackles dysregulated diseases whose origin forms from dysregulation in the complement system, with one of its products focusing on dialysis and another on peritoneal fibrosis.
Richard Boyd, chief executive, says that Invizius's technology regulates rather than inhibits the immune system, which makes it a better process compared with its competing treatments.
"Our approach is far better because it maintains the beneficial function of the complement system, meaning that its core function of protecting the body from microbes still occurs whilst dealing with the disease at hand," he says.
Its H-Guard Priming Solution optimises the extra-corporeal treatment tubes and circuits, which not only flushes out air and particles but contains a down-regulator of the complement system. H-Guard contains Invizius's formula, dubbed PspCN, which is coated on the blood contact surfaces during the dialysis priming procedure.
The treatment's coating tricks the complement system into not viewing the blood as a large foreign body that needs to be disposed of.
"Our vial is added into the extracorporeal circuit tubes and filter, which leaves a coating that guards the proteins on all of the blood contact and hides those surfaces from the complement system, which attenuates the immune response during dialysis," he says

The coating, which is derived from a protein on the surface of the streptococcus pneumoniae bacterium, is added to the existing priming liquid, which prevents patients from suffering from serious side-effects such as itching and inflammation due to their extracorporeal treatments.
Andy Herbert, chief technology officer, and Boyd founded Invizius in 2019. They have more than 25 years of experience combined in the cardiovascular and structural biology sector. Boyd co-founded cardiovascular implant device producer Vueklar Cardiovascular in 2010.
The unmet need in dialysis treatment
Boyd says that focusing on dialysis treatments is vital to improving patient's lives and the growing unmet need for innovation has led to alternative treatments. "I would equate ending up on dialysis to those who are diagnosed with terminal cancer. On this treatment, a patient's life expectancy is one-third of what it would normally be, let alone how expensive the procedure is," he says.
In addition, mortality rates among dialysis patients are very high with the University of California, San Francisco, reporting that those on dialysis have a 20% mortality rate after one year of treatment.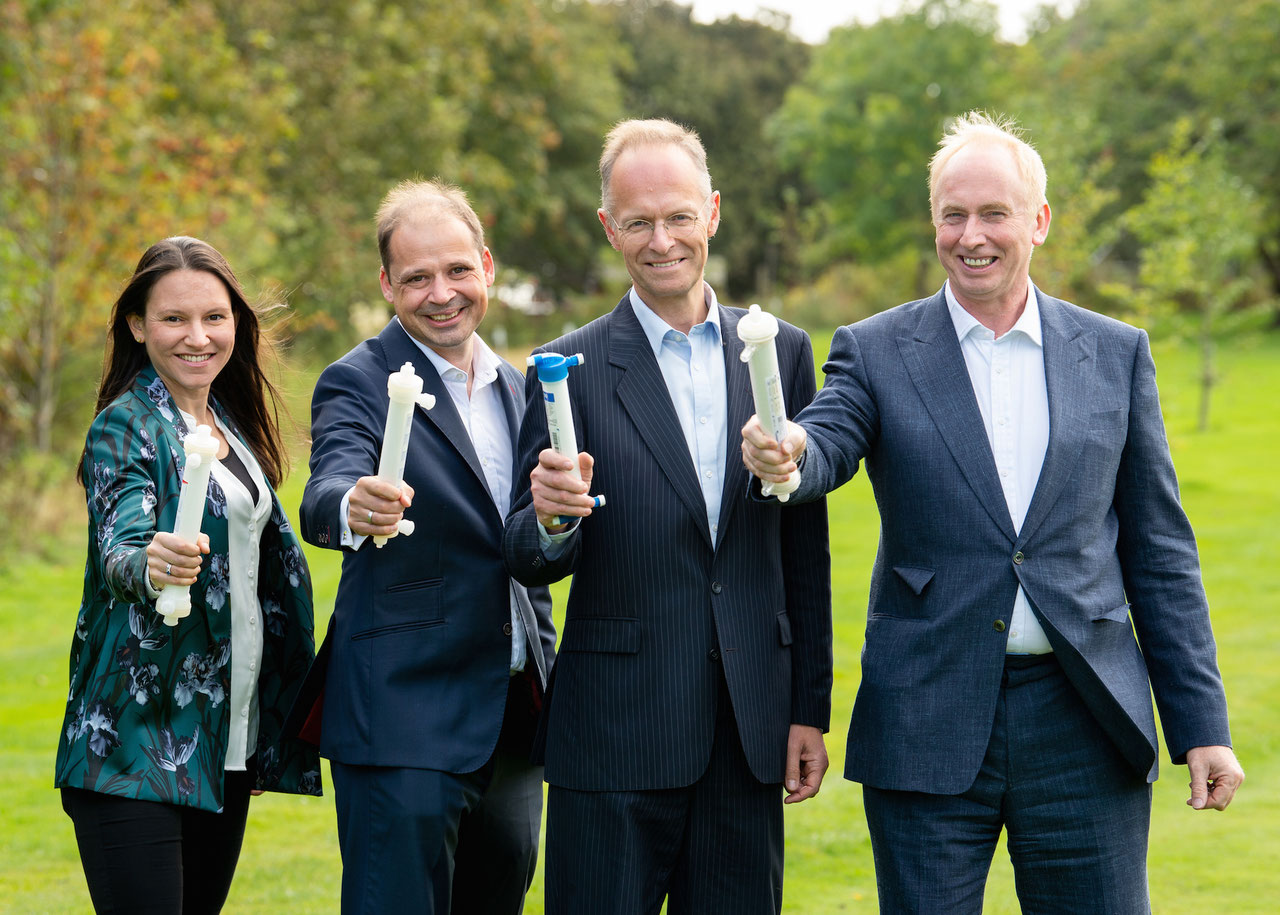 "Half of the patients on dialysis die from cardiovascular complications and a very large percentage have died because they voluntarily withdraw from their treatment. Their lives are so miserable they would rather discontinue and have a better quality of life – leading to death in a few weeks' time," says Boyd.
Dialysis treatment costs can vary between $10,000 and $90,000 annually, meaning that those with low incomes struggle to even gain access to this treatment.
"It's an absolute disaster for patients personally, financially and to the healthcare system. So, our lead product will help prevent acute kidney failure from becoming chronic, which has enormous benefit for individuals reliance on dialysis treatments," says Boyd.
He also mentions how the company is trying to tackle the lack of access and affordability in the dialysis sector. "One thing we have done with our product is make it as cheap as possible because the cost pressures for dialysis treatments are already immense, which should then lead to widespread adoption," he says.
Investment in the dialysis sector
Healthcare startups tend to do well. Small Business Trends notes that they raised $59bn in funding in 2022. However, Boyd says the dialysis sector has been neglected in the investment field for many years.
"Dialysis has been an area that has been starved of innovation and investment for decades. My sense is that because it has been so starved of innovation there is this massive unmet need that is now starting to be addressed," says Boyd.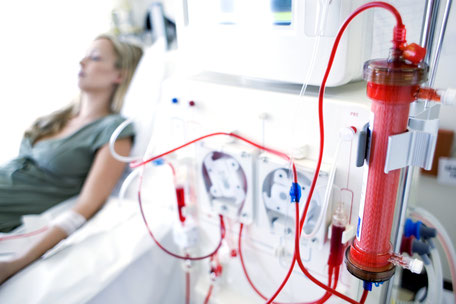 Over the past two years, investors have turned to dialysis-based startups through investments or collaborations.
"Investment has finally begun to increase; but, it's perhaps long overdue, which has meant the industry has been set back longer than it should have potentially been," he says.
Notable dialysis-based startups include UK-based portable dialysis maker Quanta Dialysis Technologies, which has raised $351.7m. Investors include Novo Holdings, the corporate subsidiary of Novo Nordisk, and Air Liquide's corporate VC fund, ALIAD.
Investments and corporate guidance
Invizius has raised $12m in equity investment and $2m in grants, with its most recent round occurring in 2022. The startup has received investment from Solvay Ventures, the corporate VC arm of the Belgium-based chemicals manufacturer Solvay.
Other notable investors include venture firms such as Mercia Asset Management, Downing and University of Edinburgh, where the startup was spun out from.
Boyd says that the investments have provided the company with a stepping stone to test the effectiveness of Invizius's product.
The company plans to take its lead product to human clinical trials, while waiting for approval from the regulator. Invizius is also hoping to run a patient stratification study to help it identify which patients on dialysis will benefit from H Guard.
"We believe our product will be best suited to those who suffer with what we call "angry blood" and those who have a very strong immune response to dialysis treatment, which the stratification study will help us identify," says Boyd.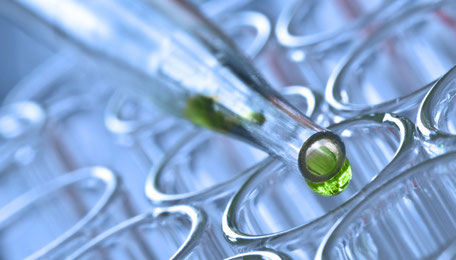 Solvay approached Invizius in 2019 after doing a strategic review of their polysulfone business and soon became investors, says Boyd.
"Polysulfone is one of the main polymers used to manufacture dialysis machines, which is why a chemicals giant such as Solvay was interested in providing investment in a biotechnology startup. In fact, Polysulfone generates the foreign body response which leads to chronic inflammation in dialysis patients, so Solvay was keen to understand how their product can be adapted to help support dialysis treatment methods," he says.
Boyd says Solvay's input has opened doors to other investor relationships and has allowed Invizius to better access the dialysis technology trends and landscape.
"They have been very supportive in our journey thus far and have helped us validate our proposition with other investors. Other investors have concluded that if Solvay is putting something into our product then the company must be creating something truly unique," says Boyd.