The Michigan-based startup believes a dual-cell, dual chemistry battery pack can dramatically increase the range of electric cars.
The biggest hindrance in the adoption of electric vehicles is still the limited range that they can drive on a single charge of a battery, with current electric vehicles travelling at best around 300 miles per charge. However, Michigan-based startup, Our Next Energy, is promising to bring to market vehicles that can double an electric car's range to more than 600 miles.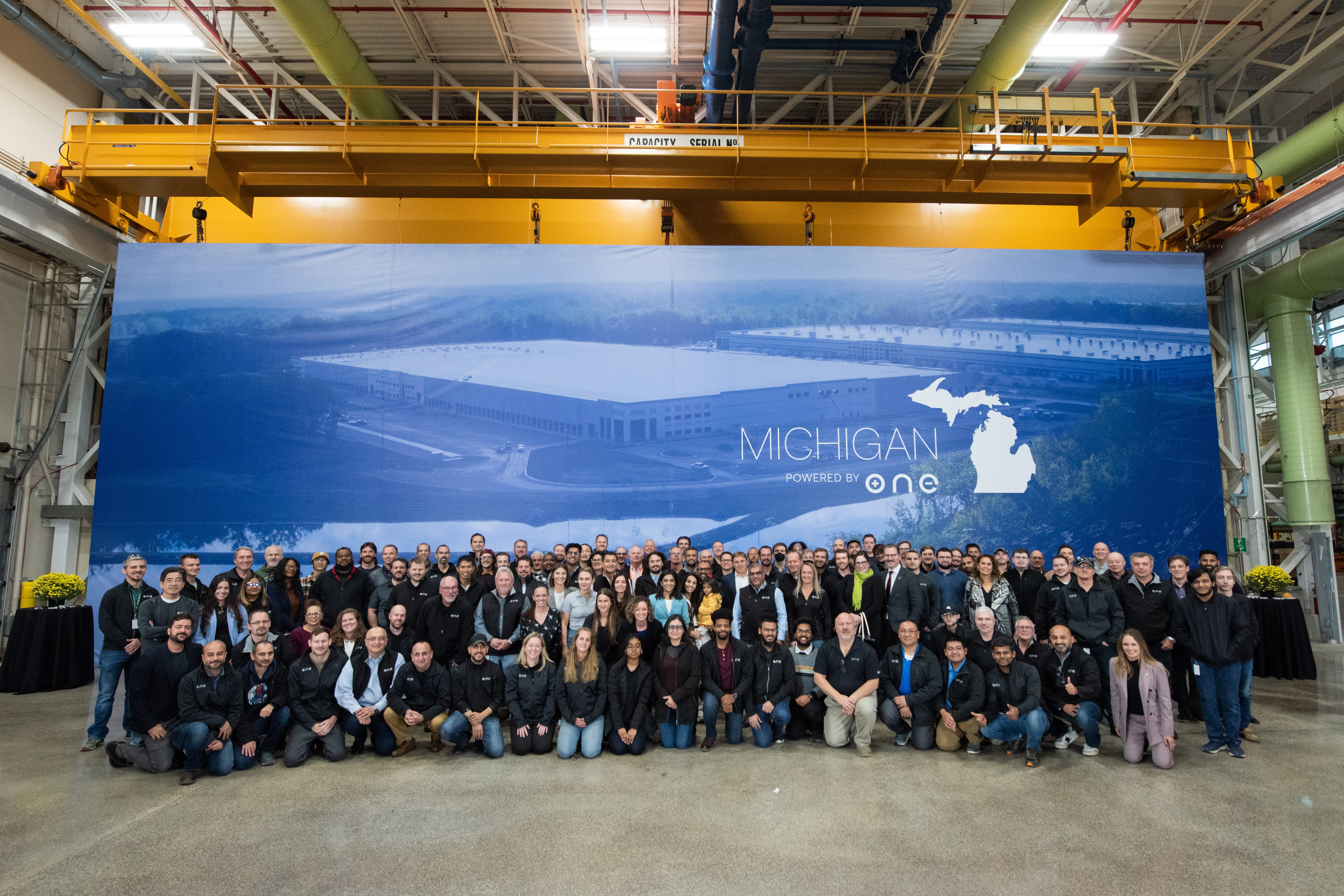 The secret behind the technology is using two types of chemistry in two battery cells in their Gemini pack platform: a high-energy lithium iron phosphate (LFP) cell for daily driving and a 1,007 Wh/l anode-free cell which provides longer battery life for longer trips. The LFP cells power the motor to meet the demands of daily driving, producing ranges of 150 miles per charge. After that 150 miles, the battery switches to the anode-free cell which provides an additional 450 miles in range.
A DC-DC converter moves energy between the two cells whilst the skip-cell architecture reduces the risk of thermal runaway, meaning the possibility for internal combustion and hazards are reduced.
Benjamin Richardson, senior director of product strategy at ONE, told Global Corporate Venturing about the startup's mission at the GCVI Summit in Monterey. (If you want to read more about the Summit, see our round-up here)
"ONE is a fairly young startup, founded by Mujeeb Ijaz, who started to think about the challenges with full EV adoption, with regards to doubling the range distance and generating safer chemistry for the mass market to take interest in this form of transport," says Richardson.
He continues, "We are focused on lithium iron phosphate which is safer and a more sustainable battery chemistry that will be able to solve the challenges around lithium iron energy density, and we have engineered unique battery packs that sets us apart from other competitors by making a higher pack ratio product for the commercial industry."
"We are not only looking for chemistry solutions but system engineering solutions to uplift energy density in our batteries. The uniqueness of our dual chemistry concept has been proven effective but we are also looking at other things to make us stand out, such as using DC converters that allow our products to work at a desired level," adds Richardson.
Richardson was a director at the US Defense Innovation Unit's energy portfolio before joining the ONE team last December. He previously held a key position at the Department of Defense in Washington.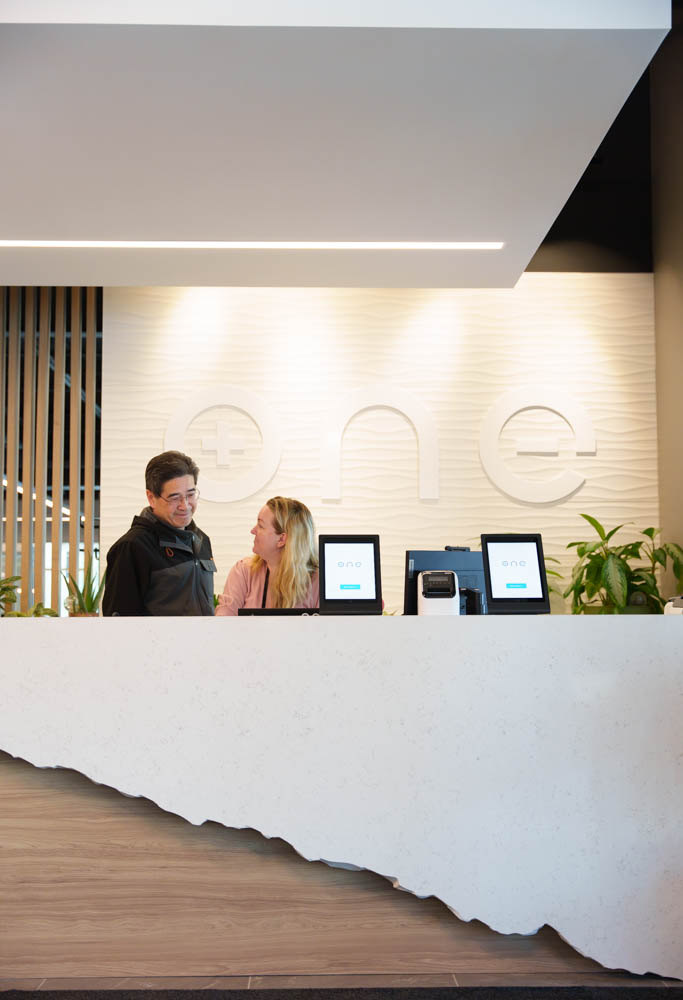 The startup has recently closed its $300m series B funding round, which was led by the US-based venture capital firm, Fifth Wall. ONE has also seen participation from corporate investors such as BMW i Ventures, the corporate venture arm of the automotive giant, BMW.
An industry veteran, ONE's founder, Ijaz began his career as a senior engineer at Motion Control Systems, an Ireland-based supplier of electrical automation technology and also served 15 years at Ford Motor Company as a manager of the electric and duel cell vehicle engineering division.
His long car industry experience allowed Ijaz to pull together a strong team of battery experts, says Robertson.
"Ijaz was able to not only utilise his industry expertise but pulled together battery experts across the globe, which has created a lot of confidence with our investors who now believe our product is effective," he says.
The US re-emerging as a battery leader
ONE has further cemented itself in the battery ecosystem by developing its gigafactory, ONE Circle. Based in Michigan, ONE Circle is a cell manufacturing facility that claims to produce, store and distribute energy more efficiently.
The factory will rely on a new model for battery production, focusing on processing battery materials in-house, as well as recycling them, and integrating cell manufacturing with energy storage to provide a more cost effective response to renewable energy.
The recent round will allow ONE to continue building its first factory, employing some 2000 experts.
"We hope to have the first prototyping line in cell production by the end of 2023 and amp up our pilot lines by 2024/2025," says Richardson.
Factories like ONE's are part of a trend of seeing more battery manufacturing returning to the US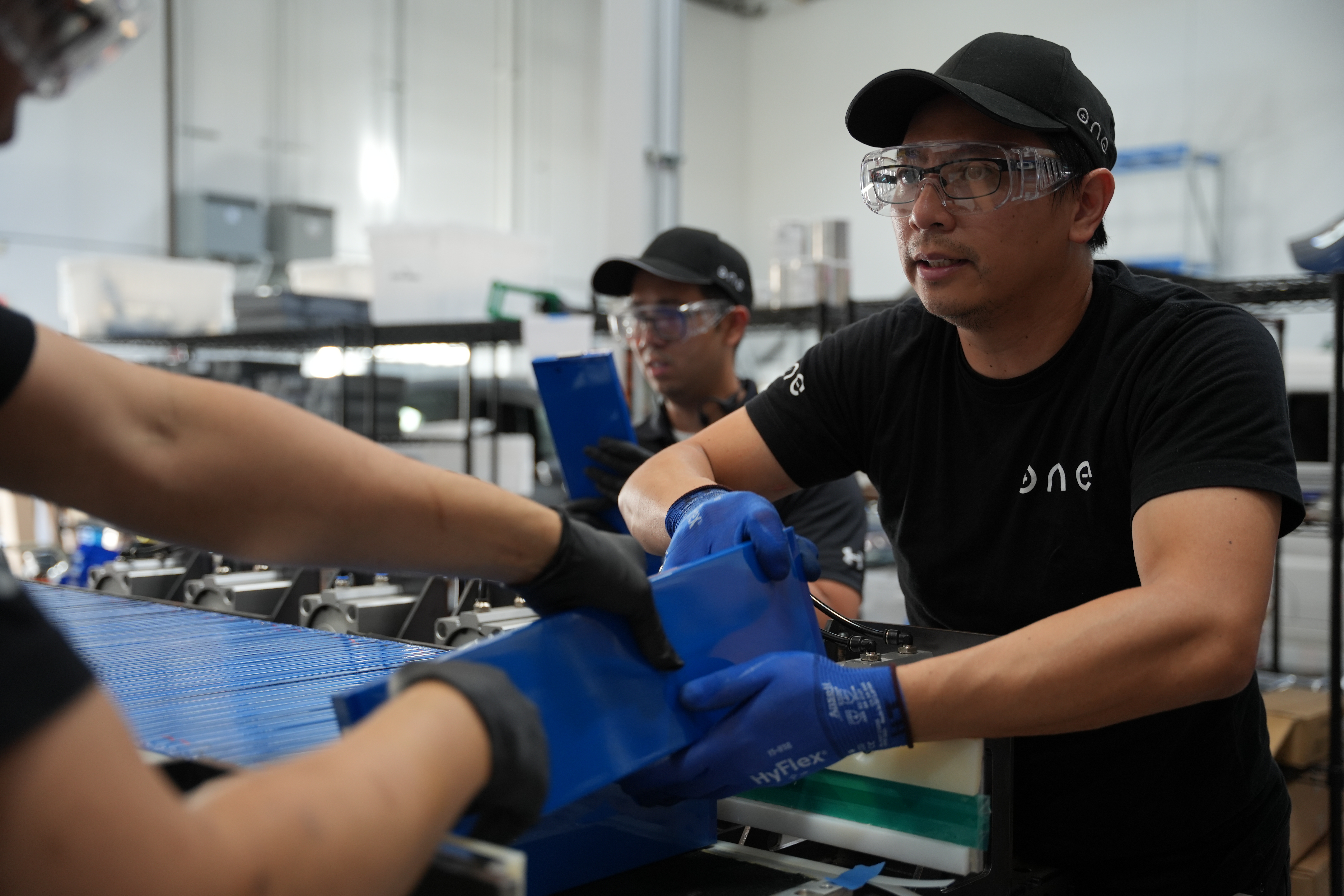 "Back in the early 2000s when lithium-ion phosphate chemistry was starting to get commercialised, as it came off the back of US academic institutes, the construction of these factories that were once growing in the US began to move offshore, meaning that the US has seen little activity in the factorial production of lithium-iron phosphate cell production. But with Ijaz's help, the US has begun to become a key player once again in the sector," says Richardson.
ONE's increase in at-scale manufacturing comes after the introduction of the Inflation Reduction Act of 2022, which aims to curb inflation by reducing the deficit and promoting investment in domestic energy production and promoting clean energy.
Responding to the energy crisis
ONE is looking not just at the EV market for batteries, but at providing battery storage for the energy grid.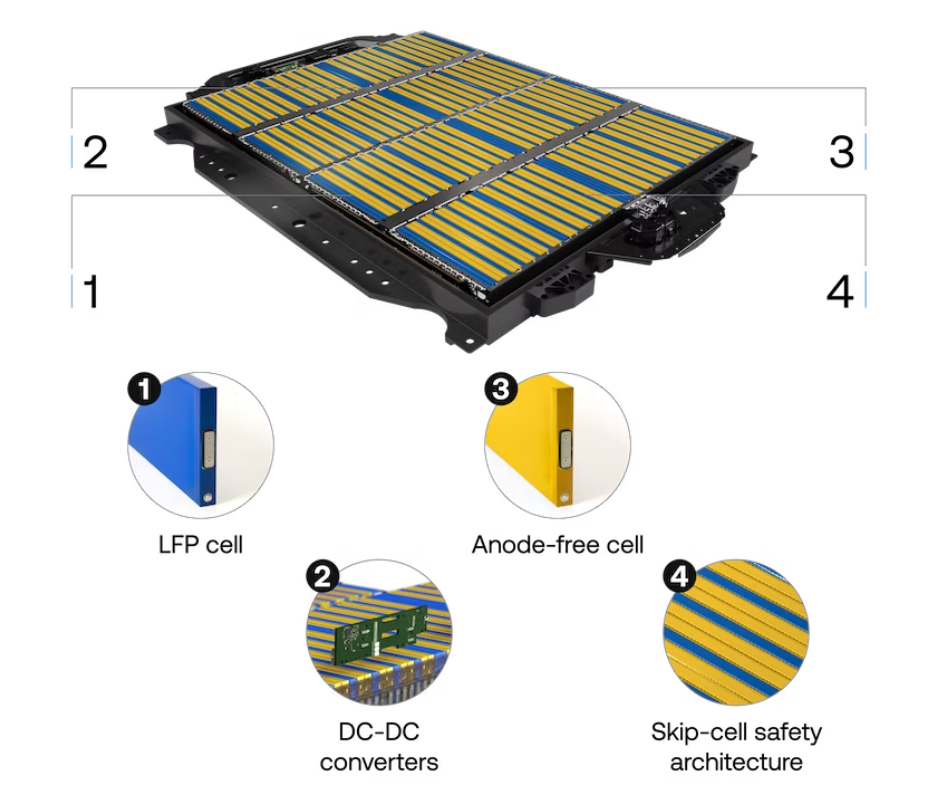 "We recently opened [a] factory grid in West Virginia with the hope it can be used by smaller communities to create backup storages for substations," says Richardson.
Lithium iron phosphate (LFP) has an extremely high energy rate ranging from 90/120 to 150/200 Wh/KG when compared to alternative battery cells such as lead-acid batteries which sit at 25-25 Wh/KG.
The investment climate and continual funding
ONE is one of several electric vehicle battery startups to have raised significant funding rounds.
QuantumScape, the US-based renewable energy company that develops solid-state lithium metal chemistry batteries, for example, raised a total of $1.2bn before listing on the New York Stock Exchange in 2020.
Global Corporate Venturing has also noted an increase in corporate-backed deals in EV-related technology, with capital invested into these startups increasing from $4bn to $9bn from 2020 to 2021.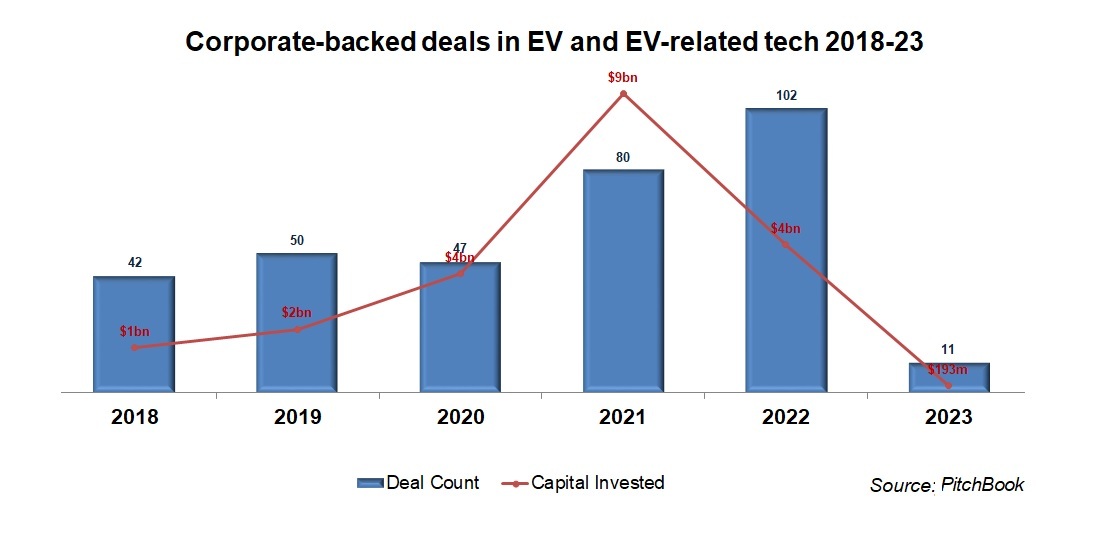 Richardson says that the company has been very fortunate with its funding response, "We are always looking for more investors and have been lucky with the response we have received. Whether it is investors seeing that we have developed a good product or the timing of our startup's emergence, our investment traction has been high, even with the economic issues occurring at the moment."
He continues, "The emergence of the Inflation Reduction Act and the way we have balanced our company around the themes of sustainability has put us in a great position amongst investors, especially given the fact that clean technology has been garnering a lot of attention, and our product nicely buckets into that."
He continues, "We have developed an R&D facility in which we are wanting to put investments in and continue to move forward with our current and future products. With regards to funding in particular, we are looking at using convertible notes leading into our series C, with hopes that this will occur in 2024."
Other venture capital firms that have provided funding for the startup include, Temasek, Riverstone Holdings and Coatue.
Finding the right corporate investor
Founded in 2020, ONE's management team includes 36 people including Steven Kaye, chief technology officer, Shazad Butt, chief operating officer, as well as Ijaz and Richardson.
ONE has attracted support from serious corporate venture firms such as Breakthrough Energy Ventures, the corporate subsidiary of the US-based energy company, Breakthrough Energy as well as BMW i Ventures.
"We have had a lot of success with corporate investors to date, with BMW i Ventures being our series A investors and this has been a great partnership," says Richardson.
Launched in 2011, BMW i Ventures invests in hardware, software and services in the manufacturing, industrial and transportation sectors. The corporate arm has around 50 companies within its portfolio and has overseen 28 exits including the Israel-based mobility services provider which was acquired by Intel Corporation for $900m in 2020.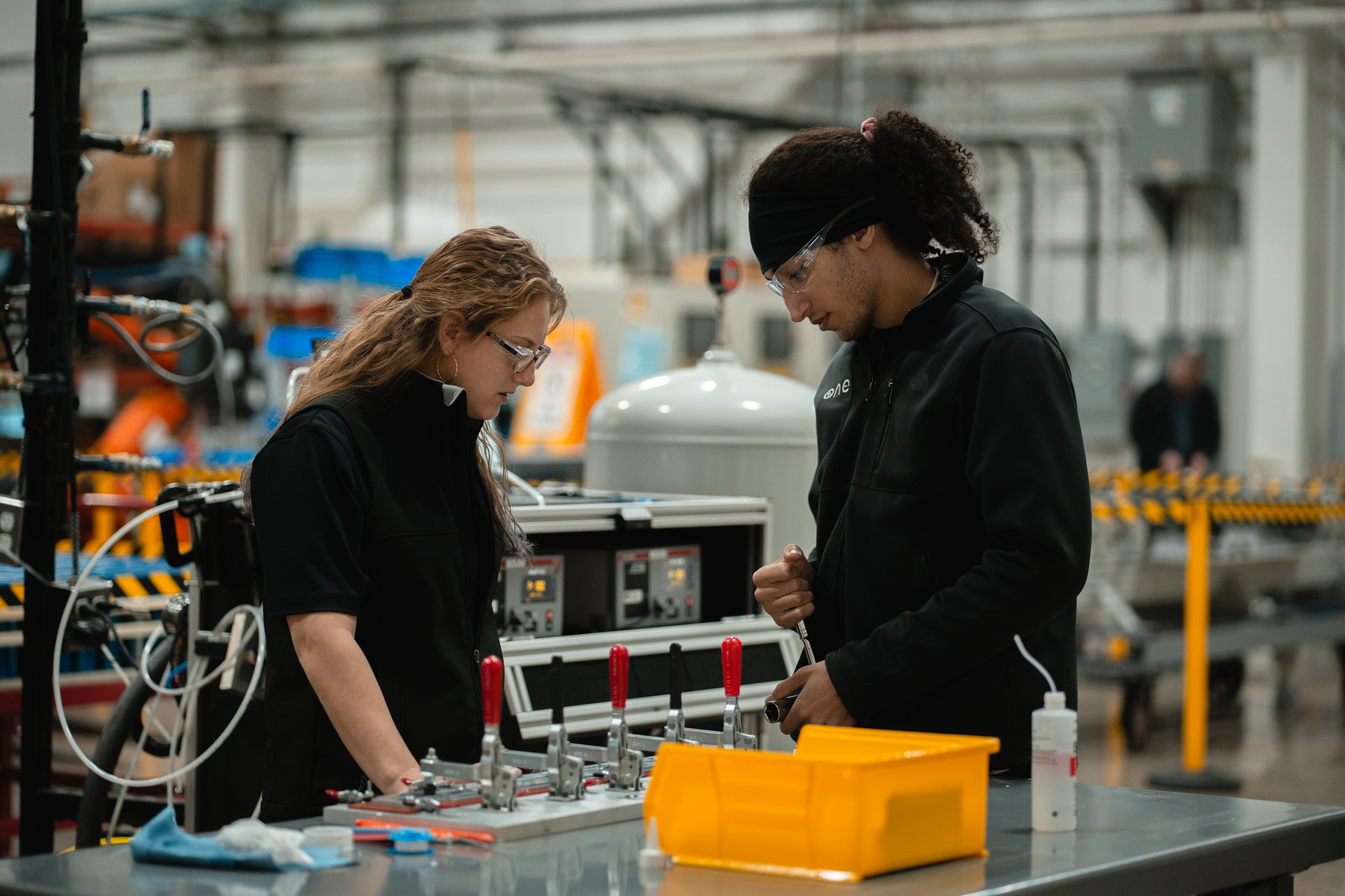 "We were cautious about investors at the beginning," says Richardson. "We decided to take a step back to assess what investors we really wanted that represented our values accurately, and that is where Breakthrough Energy Ventures came in as they felt like the right fit for us and sent out the right message of what our company wanted to accomplish."
He continues, "Breakthrough Energy helped us with identifying BMW i Ventures as a potential partner, and they have been great through not only investments but also helping us grow and introducing us to other investors and companies. BMW is a massive engineering organisation, so it has placed us in an outstanding position to develop our products and fit into the needs of big manufacturers."
"Our joint development agreements that we have with them are great as we move forward and look at all LFP solutions to battery packs and designs, as well as our dual battery packs," concludes Richardson.
Richardson and the team at ONE are now looking to engage further with investors.