From technology that studies cosmic rays to measure soil moisture to a system that can turn air into water, we look at the most promising new startups in the water tech sector.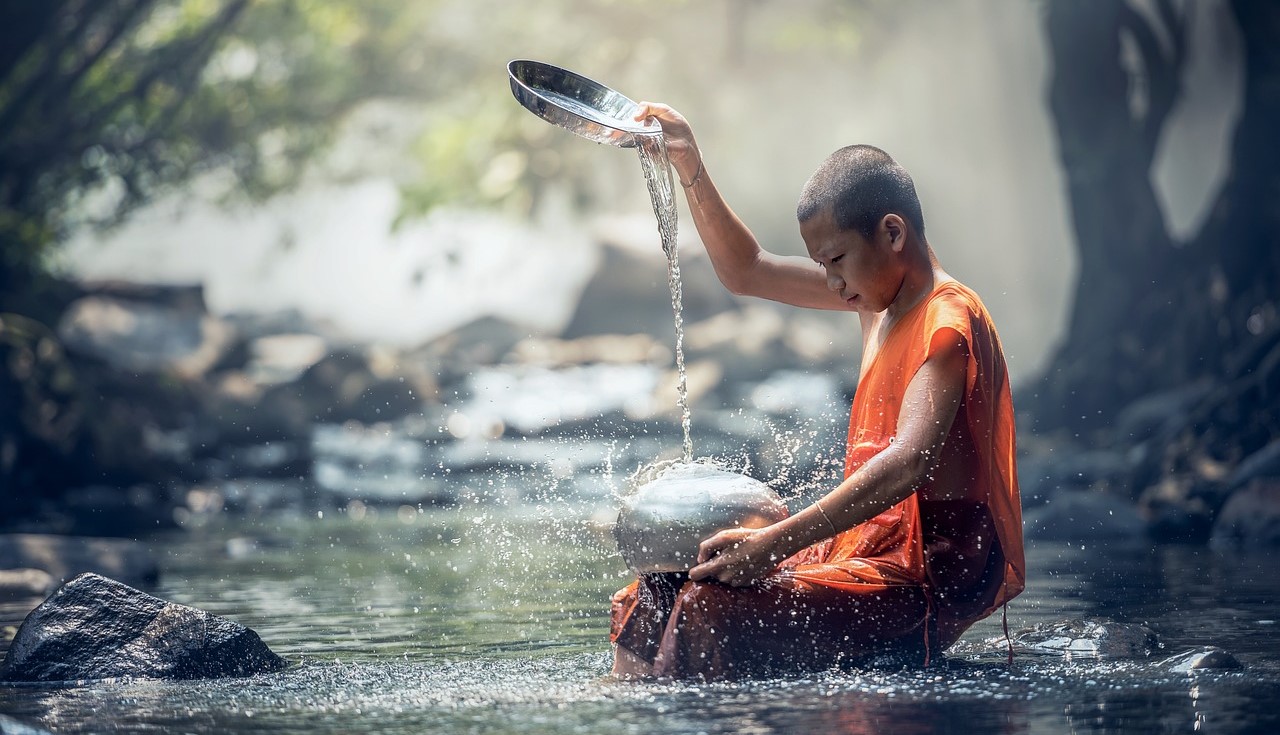 We may use water every day, but water technology has attracted relatively small amounts of venture funding, despite droughts and flooding becoming ever more widespread.
Nor are disasters the be all and end all of the sector. As the world's population increases and growing numbers of people migrate to cities, water scarcity is projected to become a greater issue worldwide. The World Bank estimates there will be a 40% shortfall between water demand and supply by 2030, while unstable weather conditions and rising sea levels make flooding more likely.
In short, this is an industry with a lot of potential for innovation and growth. But which startups are doing something interesting in this area? Here is a guide to some of the most promising early-stage companies and the technology they are bringing forth.
Spacedrip
Founded: 2020
Headquartered: Estonia
Funding raised so far: $1.6m
Spacedrip's automated treatment systems use the microorganisms in activated sludge to remove carbonaceous, nitrogenous and phosphorous matter from wastewater so it can be used for irrigation, laundry or toilet flushing. They are modular and designed to be used off grid in areas where water is sparse.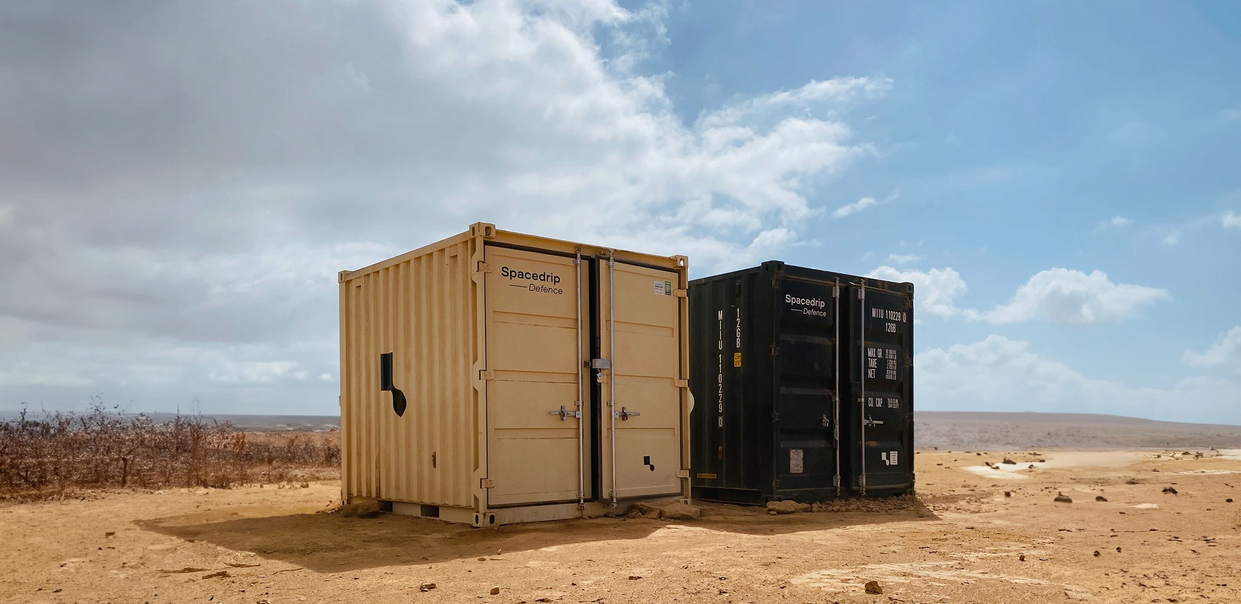 The Estonian startup's technology utilises live sensors throughout the process and can also recover heat from warm greywater. It recently raised over $1.6m in a seed round co-led by forestry group Vestman Energia as it prepared to send its first batch of systems over to the US Army for testing.
Finapp
Founded: 2018
Headquartered: Italy
Funding raised so far: $2.5m
While drinking water is obviously crucial for basic survival, we also need water for the soil that grows much of our food. Agriculture is responsible for some 70% of the world's water consumption, and Italy's Finapp has created a probe that can analyse water content in soil by counting cosmic ray neutrons.
The technology can provide the in-depth analysis required for agriculture while avoiding the use of large numbers of sensors that could disrupt farming activities. The company, a Padua University spinout, won $2.2m in funding from the European Innovation Council in June, following a $1.2m seed round last year.
Ocean Oasis
Founded: 2020
Headquartered: Norway
Funding raised so far: $4.4m
Desalination has become a key option for water supply in dry regions surrounded by sea water, like Australia or the Middle East, but this often relies on heavy industrial processes. Norway-based Ocean Oasis has created an offshore system which uses fully renewable wave power.
In theory, using deep water should ensure a cleaner supply for the end user (though questions remain about the environmental impact of discharging excess salt there), and Ocean Oasis systems should consume far less energy than existing options. Impact investor Unconventional Ventures led a seed round of undisclosed size for the three-year old company in March 2023, with the proceeds earmarked for testing the technology in offshore areas.
Kumulus Water
Founded: 2021
Headquartered: France
Funding raised so far: $1m
Kumulus is exploring a more high-tech method of water generation and has created a portable solar-powered machine that will produce up to 30 litres of drinkable water a day from humidity in the air.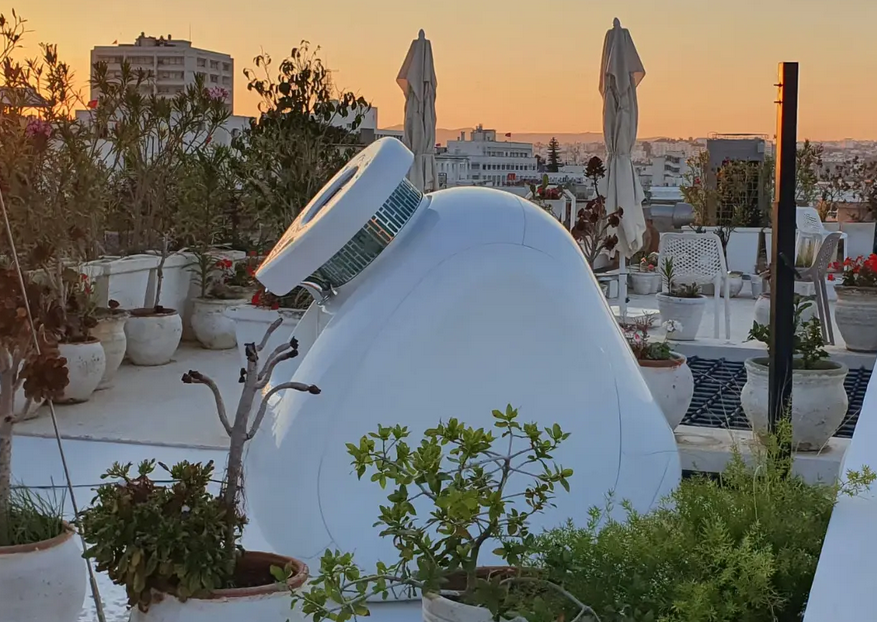 The company is headquartered in France but is initially focusing on the North African market of Tunisia, where fresh drinking water is sparse and its system is a less expensive option than bottled mineral water. It pulled in some $1m in seed capital from the likes of Paris Techstars, Flat6Labs and BPIfrance a year ago and won the European Bank for Reconstruction and Development's EBRD AgVenture contest last April.
Lynxight
Founded: 2017
Headquartered: Israel
Funding raised so far: $6.1m
At the other end of the scale, swimming pools are a fun leisure option for many, but drowning remains a worry even in pools with lifeguards. Lynxight has developed a computer vision system that can be deployed underwater to manage pools and prevent drowning through artificial intelligence.
The Israeli company's systems can track multiple swimmers simultaneously and eliminate a lifeguard's blind spots, and it also provides detailed analytics on usage so managers can run a network of pools more efficiently. It closed a $6m round led by venture fund Champel Capital at the end of 2022.
RainStick Shower
Founded: 2019
Headquartered: Canada
Funding raised so far: $733,000
The average 10-minute shower uses some 100 litres of water, but Canada-based RainStick has developed a wifi-equipped smart shower which cuts that by 80%. It captures water as it leaves the shower and cleans it in real time using micron screens and UV light, so it can be circulated and reused immediately.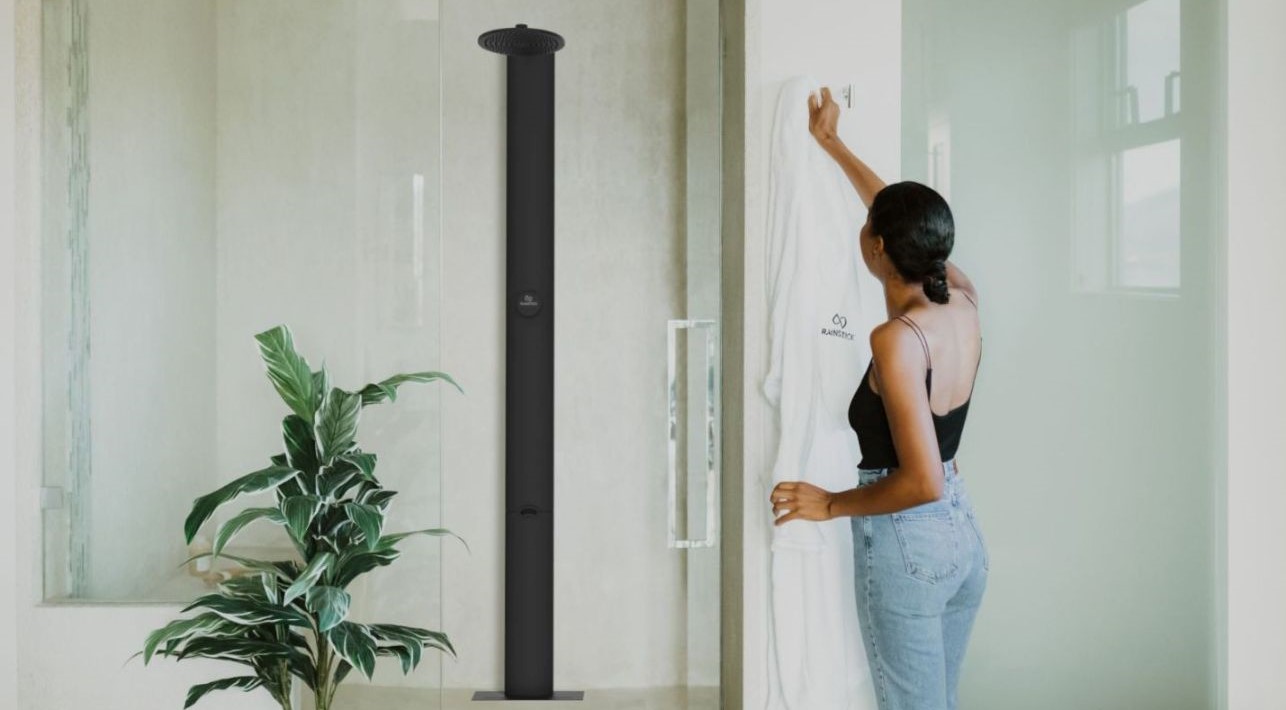 RainStick received $800,000 in equity and grant funding in 2021, and recently formed a partnership that will involve its showers being used as the default by fabricated home provider Rohe Homes. It was also the recipient of a grant from Innovate BC through the BC Fast programme in January this year.
Hohonu
Founded: 2020
Headquartered: US
Funding raised so far: $1.8m
Floods killed thousands of people in both Pakistan and Africa in 2022, and caused billions of dollars in property damage across each of Australia and the US over the past year, occurrences predicted to intensify as climate change causes sea levels to rise. Hohonu's technology is designed to be used by coastal communities to reduce flood risk.
The company's system measures local water data to provide governmental organisations with detailed, real-time information they can share publicly to help people prepare for floods. It was formed in Hawaii three years ago and closed a $1.8m pre-seed round in April featuring telecoms company Telus's Pollinator Fund for Good.
Coppter Water Technologies
Founded: 2022
Headquartered: Israel
Funding raised so far: $500,000
Coppter has created a device which can be integrated into a pool or jacuzzi's existing system, purifying the water through an ongoing electrochemical process that generates a potent kind of copper that induces antimicrobial disinfection. The technology could also be adapted for wastewater treatment in reservoirs or on farms.
The Israeli company was founded less than 18 months ago out of research at Sami Shamoon College of Engineering, and was launched within InNegev Incubator. It has so far raised approximately $500,000 in cash and is preparing to add more in a 2024 seed round.
Notation Labs
Founded: 2020
Headquartered: US
Funding raised so far: $3m
The US Environmental Protection Agency estimates that the average American household wastes some 10,000 gallons of water a year. Notation Labs is hoping to reduce that with an automated leak detection and prevention device that can be linked to analytics through the company's mobile app.
US-based Notation secured $2m from undisclosed investors in August 2022, two months after it was spun off by home automation and efficiency system producer Trutankless, adding $1m five months later. It is due to launch its products commercially by the end of this month and intends to target customers in the plumbing industry.