Selva Ventures closed its second fund at $34m, securing support from Unilever and others in the consumer and professional sports sectors.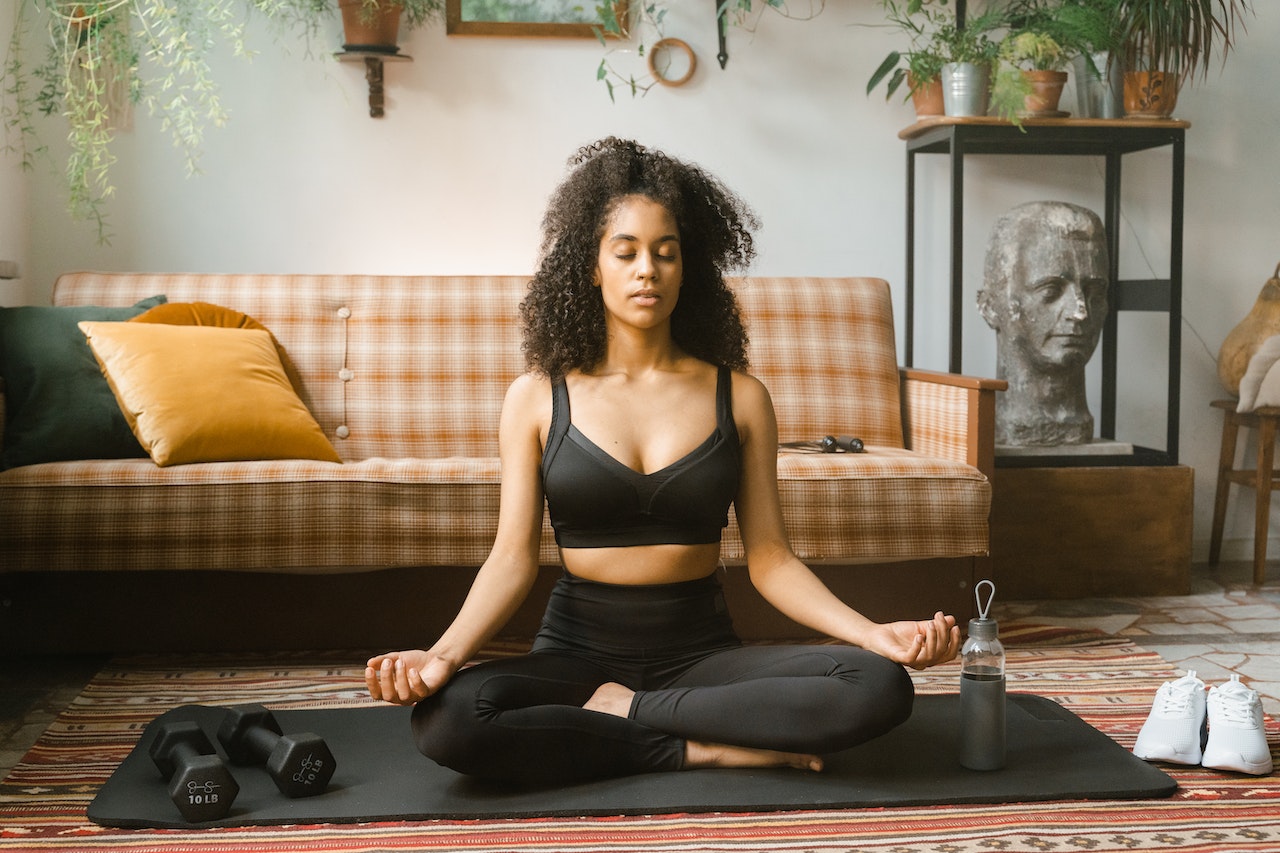 New Funds
Selva Ventures, a VC firm headquartered in Los Angeles, has successfully closed its second fund, raising a total of $34 million. The fund secured support from notable investors, including Unilever Ventures and various stakeholders in the consumer products and professional sports sectors. Selva Ventures aims to invest in companies operating in the fields of health, wellness, beauty, and personal care.
M&A
SellerX, a successful ecommerce aggregator in Europe, has reached an agreement to acquire ecommerce business aggregator Elevate Brands. The merged entities will form SellerX Group, creating one of the world's largest consolidators of ecommerce brands. This strategic acquisition unites two prominent players in the aggregator sector. Notably, Elevate Brands has received backing from food processing company Novel Group's CVC TMT Ventures.
Funding
CoreWeave, a provider of specialised cloud infrastructure for AI applications, has secured an additional $200 million in Series B funding, taking the round to $421m. The funding round was led by Magnetar Capital, an alternative asset manager and contributed to by Nvidia, a prominent player in the GPU market. This infusion of capital follows CoreWeave's recent announcement of $221 million in Series B funding, also led by Magnetar.
| Company name | Company description | Sector | Country | Round | Round size ($m) | Deal date | CVC Investors | Other Investors |
| --- | --- | --- | --- | --- | --- | --- | --- | --- |
| CoreWeave | Cloud computing services based on graphics processing units | IT | US | B | 421 (updated) | 31/05/2023 | Nvidia | Magnetar Capital (lead), Nat Friedman, Daniel Gross |
| Strive Health | Integrated kidney care delivery | Healthcare | US | C | 166 | 31/05/2023 | CVS Health (CVS Health Ventures), Alphabet (CapitalG), Cambia Health (Echo Health Ventures), Ascension Health (Ascension Ventures) | NEA (lead), Town Hall Ventures, Redpoint |
| Lightmatter | Photonics technology | IT | US | C | 154 | 31/05/2023 | Alphabet (GV), Hewlett Packard Enterprise (HPE Pathfinder) | SIP Global, Viking Global Investors, Fidelity Management & Research Company |
| Measurabl | Environmental, social and governance data platform | IT | US | D | 93 | 31/05/2023 | Johnson Controls/Foxconn/Advocate Health/Northwestern Mutual (WVV), Suffolk Construction, Salesforce (Salesforce Ventures), Exelon Corporation (Constellation Technology Ventures), Colliers, Lincoln Property Company | Energy Impact Partners (co-led), Sway Ventures (co-led), Moderne Ventures, Broadscale, Camber Creek, Building Ventures, Concrete Ventures, RET Ventures |
| Certn | Online background checks and identity verification | IT | Canada | B | 80 | 31/05/2023 | Deloitte (Deloitte Ventures), Export Development Canada, Bank of Montreal, Boston Consulting Group | Gaingels, Covalent Ventures, Tribe, Inovia Capital, Telstra Ventures, Scribble, Moxxie Ventures. |
| Sana | Generative AI for company information | IT | Sweden | B | 62 (updated) | 31/05/2023 | Workday (Workday Ventures) | NEA (lead) |
| Magic | Crypto wallet-as-a-service | Financial | US | N/A | 52 | 31/05/2023 | PayPal (PayPal Ventures)(lead), Synchrony, Kasikorn Bank (KX) | Cherubic, Northzone, Volt Capital |
| CleanJoule | Sustainable aviation fuel | Energy & Natural Resources | US | N/A | 50 | 31/05/2023 | Frontier Airlines, Wizz Air, Volaris | Indigo Partners (lead), GenZero, Cleanhill Partners, |
| Fabrick | Integrated payments, banking and insurance API | Financial | Italy | N/A | 43 | 31/05/2023 | Mastercard | N/A |
| Bestzyme Bioengineering | Enzyme manufacturers | Industrial | China | N/A | 35.2 | 31/05/2023 | Lixu Management Consulting, Huahai Pharma (Huahai Venture Capital) | Daoxing Entrepreneurship Investment Management Center, Zhibo Hesheng Venture Capital, Huatai Securities (Huatai Zijin Investment) |
| Axuall | Workforce intelligence platform | Services | US | B | 20 | 31/05/2023 | Intermountain Healthcare (Intermountain Ventures), Hartford HealthCare, mTenens.com, Allianz (AV8), University Hospitals (University Hospitals Ventures) | Noro-Moseley Partners (lead), Flare Capital Partners, Epsilon Health Investors, InHealth Ventures, Ventures, JumpStart Ventures, M25 Ventures |
| Hyro | Conversational AI for healthcare | Healthcare | US | B | 20 | 31/05/2023 | Liberty Mutual Insurance (Liberty Mutual Strategic Ventures) | Macquarie Capital (lead), Black Opal Ventures, K20, Hanaco Ventures, Spero Ventures, Mindset Ventures |
| Atly | Social mapping platform | Media | Israel | N/A | 18 | 31/05/2023 | FKA Brands | Target Global, Tal Ventures |
| Deep Sentinel | AI-powered live video monitoring | Consumer | US | N/A | 15 | 31/05/2023 | Intel (Intel Capital)(lead) | Shasta Ventures, Slow Ventures, UP2398, TheSyndicate |
| LinusBio | Early autism diagnostic aid testing | Healthcare | US | A2 | 8 | 31/05/2023 | Y.A.C. | N/A |
| Sicona Battery Technologies | High-capacity silicon anode battery technology | Industrial | Australia | N/A | 6.7 | 31/05/2023 | Himadri Specialty Chemical | N/A |
| Zeliq | AI-optimised sales operations | IT | France | Pre-Seed | 5.3 | 31/05/2023 | L'Occitane Group (Obratori) | Resonance (lead), Pauline Boucon Duval, + Bas |
| 24X | Home maintenance service provider | Services | Thailand | A | 4.3 | 31/05/2023 | Krungsri Finnovate, Benchachinda Group (BCH Ventures) | ECG Venture Capital |
| Hybr1d | Employee lifecycle management solution | Services | Singapore | Pre-Seed | 3.2 | 01/06/2023 | MS&AD | Global Founders Capital, 468 Capital, 1982 Ventures. |
| pHion Therapeutics | mRNA vaccine development | Healthcare | UK | N/A | N/A | 01/06/2023 | Sino Biopharmaceutical (InvoX Pharma) | N/A |
Deals from May so far
| Company name | Company description | Sector | Country | Round | Round size($m) | Deal date | CVC Investors | Other Investors |
| --- | --- | --- | --- | --- | --- | --- | --- | --- |
| Anthropic | Artificial intelligence research company | IT | US | C | 450 | 23/05/2023 | Alphabet (Google), Salesforce (Salesforce Ventures), Zoom (Zoom Ventures) | Spark Capital (lead), Sound Ventures |
| ElevateBio | Cell and gene therapy developer | Healthcare | US | D | 401 | 24/05/2023 | Novo Holdings (Novo), SoftBank (SoftBank Vision Fund 2), Itochu | Matrix Capital Management (AyurMaya Capital Management Fund) (lead), Fidelity International (Fidelity Management & Research Company), Citadel (Surveyor Capital), Woodline, Lee Family Office, The Invus Group, MPM Capital, F2 Ventures, Redmile Group, EcoR1 Capital, Samsara BioCapital, EDBI, Vertex Ventures, Emerson Collective |
| Yunnan National Titanium Metal | Titanium sponge manufacturer | Industrial | China | N/A | 321.2 | 30/05/2023 | China National Build Materials Group (New Materials Fund) | Shenzhen Capital Group |
| Driveco | EV charging infrastructure builder | Transport | France | N/A | 272 | 05/11/2023 | Corsica Sole | APG, Mirova |
| Redaptive | Energy-generating equipment developer | Energy and Natural Resources | US | E | 250 (updated) | 05/03/2023 | Honeywell, CBRE | Linse Capital (lead), Canada Pension Plan Investment Board |
| Bolttech | Data-equipped insurance provider and consumer platform | Financial | Singapore | B | 196 | 18/05/2023 | Tokio Marine (lead), MetLife (MetLife Next Gen Ventures) | Khazanah Nasional |
| Eledon Pharmaceuticals | Autoimmune and neurodegenerative disease treatment developer | Healthcare | US | N/A | 185 | 05/01/2023 | Sanofi (Sanofi Ventures) | BVF Partners LP (lead), Armistice Capital |
| Ayar Labs | Silicon photonics technology developer | Energy and Natural Resourc | US | C | 155 (updated) | 24/05/2023 | Nvidia, Applied Materials (Applied Ventures), Hewlett Packard Enterprise (Hewlett Packard Pathfinder), Intel (Intel Capital), Lockheed Martin (Lockheed Martin Ventures) | Capital Ten (lead), VentureTech Alliance, Boardman Bay Capital Management, IAG Capital Partners, Tyche Partners, GlobalFoundries |
| 8fig | Providing ecommerce businesses with bespoke funding plans | Financial | US | B | 140 | 05/09/2023 | Koch Industries (Koch Disruptive Technologies)(lead) | Hetz, Silicon Valley Bank, Battery Ventures, Localglobe, Jesselson family |
| Ensoma | Precise engineered cell therapy | Healthcare | US | B | 135 (updated) | 16/05/2023 | Kite | Bioluminescence Ventures, Delos Capital F143, Arix Bioscience, 5AM Ventures, F-Prime Capital, Cormorant Asset Management, Viking Global Investors, Takeda Ventures, Inc., SymBiosis, Alexandria Venture Investments, Fred Hutchinson Cancer Center, Arix Bioscience, the Bill & Melinda Gates Foundation, Qatar Investment Authority (QIA), Catalio Capital Management, Solasta Ventures, Mirae Asset. |
| Ascend Gene & Cell Therapies | Innovating manufacturing processes for gene therapy tech | Healthcare | UK | A | 132.5 | 05/09/2023 | Ajinomoto Co | Abingworth (lead), Petrichor, DCVC Bio, 4BIO Capital, Cathay Capital (Cathay Health), Deerfield Management, Digitalis Ventures |
| eFishery | Fish and shrimp-focused feeder producer | Industrial | Indonesia | D | 108 | 25/05/2023 | SoftBank (SoftBank Vision Fund 2) | G42 Global Expansion Fund (42XFund) (lead), Northstar Group |
| Lilium | Electric vertical take-off and landing jet developer | Industrial | Germany | Post-IPO | 100 | 05/03/2023 | Tencent | N/A |
| UVeye | AI powered vehicle inspection | Transport | Israel | D | 100 | 05/09/2023 | General Motors (GM Ventures), CarMax, W.R. Berkley Corporation | Hanaco VC (lead), F.I.T. Ventures |
| Boundless Bio | Clinical stage, precision oncology | Healthcare | US | C | 100 | 16/05/2023 | Bayer (Leaps by Bayer) (co-lead), Alexandria Real Estate Equities (Alexandria Venture Investments) | RA Capital Management (co-lead), Sectoral Asset Management, Piper Sandler (Piper Heartland Healthcare Capital), ARCH Venture Partners, Nextech Invest, Wellington Management, Vertex Ventures HC, Vertex Ventures, Redmile Group, Surveyor Capital, GT Healthcare Capital Partners, PFM Health Sciences, Logos Capital, City Hill Ventures, Fidelity (Fidelity Management & Research Company) |
| Ray Therapeutics | Optogenetics gene therapy for retinal diseases. | Healthcare | US | A | 100 | 16/05/2023 | Novo Nordisk (Novo Holdings) (lead), Merck & Co (MRL Ventures Fund) | Deerfield Management, Norwest Venture Partners, Platanus, 4Bio Capital |
| Eagle Eye Networks | Cloud video surveillance | IT | US | N/A | 100 | 17/05/2023 | Secom | |
| AMP Robotics | AI and robotics for waste and recycling | Industrial | US | C | 99 (updated) | 05/09/2023 | Microsoft (Climate Innovation Fund) | Congruent Ventures (lead), Wellington Management |
| Ingrid Capacity | Energy storage provider | Energy | Sweden | N/A | 97.6 | 4/28/2023 | BW Group | |
| Brivo | Cloud-based access control | IT | US | N/A | 92 | 17/05/2023 | Secom | |
| Mushroom Chelian Information Technology | Autonomous driving software provider | Transport | China | C2 | 83.9 | 09/08/2023 | Yixin Group, Tencent | Chengdu Science and Technology Innovation Investment Group |
| Auradine | Blockchain and web security infrastructure developer | IT | US | A | 81 | 16/05/2023 | Marathon Digital Holdings | Celesta Capital (lead), Mayfield, Cota Capital, DCVC, Stanford University |
| Advance Intelligence Group | AI-equipped digital identity platform | IT | Singapore | N/A | 80 | 05/03/2023 | SoftBank (SoftBank Vision Fund 2) | Warburg Pincus (co-lead), Northstar Group (co-lead), Vision Plus Capital, Gaorong Capital, EDBI, Standard Chartered Bank |
| Kyoto Fusioneering | Engineering and developing equipment for fusion power plants. | Energy & Natural Resources | Japan | C | 79 | 17/05/2023 | J-Power (Electric Power Development), Inpex, JGC Holdings Corporation, Kansai Electric Power (K4 Ventures), Mitsubishi UFJ (Mitsubishi UFJ Capital), Mitsui, Mitsui OSK Line (MOL Plus), Janus Continental Group (JGC Mirai Innovation Fund) | JIC Group (JIC Venture Growth Investments) (lead), Development Bank of Japan (DBJ Capital), Coral Capital, Jafco Group, Japan Co-Invest, Global Brain Corporation, Sumitomo Mitsui Banking Corporation (SMBC Venture Capital), SuMi Trust Bank (Sumitomo Mitsui Trust Investment) |
| Tyme | Digital banking service | Financial | Singapore | C | 77.8 | 23/05/2023 | Tencent | Norrsken22, Blue Earth Capital |
| Acewill | Catering industry-focused SaaS provider | IT | China | N/A | 72.1 | 05/09/2023 | Weimob Group | |
| Simpplr | AI-powered employee experience platform | Services | US | D | 70 | 05/02/2023 | Salesforce (Salesforce Ventures) | Sapphire Ventures (lead), Norwest Venture Partners, Tola Capital |
| Nymbus | Banking technology developer | Financial | US | D | 70 | 25/05/2023 | ConnectOne Bank, PeoplesBank | Insight Partners (lead), Banc Funds Company, Mendon Venture Partners |
| Rgenta | Developing RNA-targeting medicines for undruggable diseases | Healthcare | China | A | 60 (updated) | 05/08/2023 | AztraZeneca/CICC (AstraZeneca CICC Medical Industry Venture Fund), Eli Lilly (Lilly Asia Ventures) | Highlight Capital (lead), Vivo Capital |
| Kustomer | Customer service automation platform | Services | US | N/A | 60 | 23/05/2023 | Meta (Boldstart Ventures) | Battery Ventures (co-led), Redpoint (co-led) |
| Digibee | Systems and software integration platform | IT | Brazil | B | 60 | 30/05/2023 | Telefónica (Vivo Ventures/Leadwind) | Goldman Sachs (lead), K Fund |
| Energy Singularity | Nuclear fusion technology developer | Energy and Natural Resources | China | Pre-A | 57.8 | 05/04/2023 | MiHoYo | Yunhe Partners, Enlightenment, Heimen Equity Fund |
| Moon Surgical | Medical robotics technology developer | Industrial | France | N/A | 55.4 | 17/05/2023 | Nvidia (NVentures) (co-lead), Johnson & Johnson (Johnson & Johnson Innovation – JJDC) | Sofinnova Capital Strategy (MD Start) (co-lead), GT Healthcare Capital, Cathay Capital (Cathay Health) |
| Ecorobotix | AI powered precise plant spraying tech | Industrial | Switzerland | N/A | 52 | 05/09/2023 | Zuercher Kantonalbank (Swisscanto Invest/Swisscanto Growth Fund I), Yara International ( Yara Growth Ventures), Swisscom (Swisscom Ventures), BASF (BASF Venture Capital) | AQTON Private Equity (lead), Cibus Capital, Flexstone Partners, 4FOX Ventures, Verve Ventures |
| Flash Coffee | Coffee chain operator | Consumer | Singapore | B | 50 (updated) | 05/11/2023 | Geschwister Oetker, Delivery Hero (Delivery Hero Ventures) | White Star Capital (lead), Citadel International Holdings, Vulpes Ventures, Conny & Co, Al-Dhow, OurCrowd |
| NewBiologix | Gene therapy cell line developer | Healthcare | Switzerland | A | 50 | 05/11/2023 | Recipharm (lead) | Igor Fish, Nicolas Mermod |
| Forge Nano | Secondary battery technology developer | Industrial | US | C | 50 | 30/05/2023 | Hanwha Aerospace (Hanwha) | N/A |
| ANYbotics | Four-legged robotics to conduct industrial inspections | Industrial | Switzerland | B | 50 | 16/05/2023 | Saudi Aramco (Aramco Ventures), Swisscom (Swisscom Ventures), Zurcher Kantonalbank (Swisscanto Private Equity) | Walden Catalyst (lead), Bessemer Venture Partners |
| Spiff | Sales commission software for revenue and sales organisations | Financial | US | C | 50 | 16/05/2023 | Salesforce (Salesforce Ventures) (lead) | Lightspeed, Norwest, Kickstart Fund, Album |
| Gitai | Space robotics technology developer | Industrial | Japan | B | 47.1 (updated) | 24/05/2023 | Seiko Epson (Epson X Investment), JGC Japan (JGC Mirai Innovation Fund), Yamato Holdings (Kuroneko Innovation Fund), KDDI Corporation (KDDI Open Innovation Fund 3), Dai-ichi Life Insurance Company, NEC (NVenture Capital/NEC Capital Solutions), Electric Power Development (J-Power) | Daiwa Securities (Daiwa Corporate Investment), Japan Investment Corporation (JIC Venture Growth Fund 2), Mitsubishi UFJ (Mitsubishi UFJ Capital), Anri |
| Foretellix | Automated driving system developer | Transport | Israel | C | 43 | 05/02/2023 | Toyota (Woven Capital), NVIDIA, Nationwide, Volvo Group (Volvo Group VC) | 83North (lead), Artofin VC, Jump Capital, MoreTech |
| TradeWaltz | Logistics blockchain network operator | IT | Japan | N/A | 42.8 | 29/05/2023 | Sumitomo Corporation | N/A |
| BioEngine Sci-Tech | Serum-free medium technology developer | Healthcare | China | C | 42.5 | 24/05/2023 | Shanghai Sunve Pharmaceutical (NRL Capital) (lead), Xiamen C&D (Xiamen C&D Industry Equity Investment) | Riverhead Capital, Huimei Capital, Kington Capital |
| BluSmart Mobility | EV ride hailing and charging infrastructure operator | Transport | India | N/A | 42 | 05/04/2023 | BP (BP Ventures) (lead) | Green Frontier Capital, Stride Ventures, Alteria Capital, BlackSoil, UCIC, Power Finance Corporation |
| Evermos | Muslim community-focused social commerce platform | Consumer | Indonesia | C | 40 | 25/05/2023 | Telkomsel (Telkomsel Mitra Inovasi), United Overseas Bank (UOB Venture Management), Uni-President (Uni-President Asset Holdings) | International Finance Corp (lead), Endeavor (Endeavor Catalyst), SWC Global, Jungle Ventures, Shunwei Capital |
| Cullgen | Small molecule therapeutics developer | Healthcare | US | C | 40 | 05/08/2023 | AstraZeneca/China International Capital Corporation (AstraZeneca-CICC Venture Capital Partnership) (lead), GNI Group | Sincere Capital, Voyagers Capital, Wuxi Capital Group |
| Ripplr | Data-equipped logistics platform | Services | India | B | 40 | 05/10/2023 | Bikaji, Neo Foods, Sojitz Corporation | Fireside Ventures (lead), 3one4 Capital, Zephyr Peacock India, Stride Ventures, Alteria Capital, Northern Arc Investment, Trifecta Capital |
| Aki Network | Data-driven web3 growth stack developer | IT | Japan | Seed | 40 | 16/05/2023 | Akatsuki (Web3 Fund Emoote) (co-lead), Mask Network (co-lead), Alchemy Pay, Futurism Labs | MZ Web3 Fund, Incuba Alpha, Meteorite Labs, CatcherVC, Oxbull, unnamed angel investors |
| Ideal Semiconductor | Silicon power device developer | Energy and Natural Resources | US | N/A | 40 | 16/05/2023 | Applied Materials (Applied Ventures) | N/A |
| Sekoia | Cybersecurity software provider | IT | France | A | 37.7 | 24/05/2023 | Sonae (Bright Pixel) | Omnes Capital, Natixis Investment Managers (Seventure), Banque des Territoires, BNP Paribas (BNP Paribas Développement) |
| Zodia Custody | Custodian services for digital assets | Financial | UK | A | 36 | 4/27/2023 | Standard Chartered (SC Ventures), SBI Group | N/A |
| Larkspur Biosciences | Precision immunotherapy developer | Healthcare | US | Seed/A | 35.5 | 23/05/2023 | Takeda (Takeda Ventures) (co-lead) | Polaris Partners (Polaris Innovation Fund) (co-lead), 3E Bioventures Capital (co-lead), Creacion Ventures, Med-Fine Capital, Cornell University |
| OpenFin | Financial operating system provider | IT | US | D | 35 | 24/05/2023 | Bank of America (lead), ING (ING Ventures), CME (CME Ventures), Chicago Trading Company (CTC Venture Capital), Standard Chartered (SC Ventures) | Pivot Investment Partners, Tribeca Early Stage Partners |
| Petal | Credit card provider | Financial | US | N/A | 35 | 05/10/2023 | Synchrony, Samsung (Samsung Next) | Valar Ventures (lead), Story Ventures, Core Innovation Capital, RiverPark Ventures |
| River | Bitcoin technology and financial services provider | Financial | US | B | 35 | 16/05/2023 | Cygni, Alarko Holding (Alarko Ventures) | Kingsway Capital (lead), Peter Thiel, Goldcrest, M13, Valor Equity Partners, Esas Holding (Esas Ventures) |
| Modern Hydrogen | Hydrogen production unit operator | Energy and Natural Resources | US | B2 | 32.8 | 05/11/2023 | NextEra Energy (lead), National Grid (National Grid Partners) | Miura, Gates Frontier, Irongrey, Starlight Ventures, Valo Ventures, Metaplanet |
| Duetti | Music financing platform | Media | US | N/A | 32 | 05/03/2023 | Roc Nation | Viola Group (Viola Credit), Untitled, Presight Capital |
| Tarabut Gateway | Regulated open banking platform | Financial | UAE | A | 32 | 05/04/2023 | Bank Al Jazira (Aljazira Capital), Visa | Pinnacle Capital (lead), Tiger Global |
| Impact Nano | Sustainable advanced material supplier | Industrial | US | N/A | 32 | 05/04/2023 | Intel (Intel Capital) | Goldman Saches (Goldman Sachs Asset Management) |
| ClearMotion | Road sensing technology developer | Transport | US | N/A | 32 | 23/05/2023 | Nio (Nio Capital), Bertelsmann (BAI Capital) | NewView Capital, Acadia Woods, Liberty Street |
| Nomba | Payment management platform | Financial | Nigeria | Pre-B | 30 | 05/03/2023 | Helios Technologies (Helios Digital Ventures), Shopify | Base10 Partners (lead), Partech, Khosla Ventures |
| Incredo (formerly DouxMatok) | Sugar-based sugar reduction product developer | Consumer | US | C | 30 | 24/05/2023 | DSM-Firmenich (DSM-Firmenich Venturing) (co-lead), Ferrero | Sienna Venture Capital (co-lead), Teseo Capital, Pitango, BlueRed Partners |
| Diogen X | Insulin cell-driven diabetes treatment developer | Healthcare | France | A | 30 | 05/10/2023 | Roche (Roche Venture Fund) (co-lead), Boehringer Ingelheim (Boehringer Ingelheim Venture Fund) (co-lead), Eli Lilly and Company | Omnes Capital, JDRF T1D Fund, Adbio partners |
| Percent | Private credit market platform | Financial | US | B | 29.7 | 17/05/2023 | Bertelsmann (BDMI), Susquehanna International Group (Susquehanna Private Equity Investments) | White Star Capital (lead), B Capital Group, Forte Ventures, Vectr Fintech |
| Story Protocol | Web3 infastructure platform | IT | Japan | Seed | 29.3 | 17/05/2023 | Samsung (Samsung Next Fund) | Andreessen Horowitz (CNK Seed Fund)(lead),Hashed, Mirana, Berggruen Holdings, DAO5, Two Small Fish Ventures, SLVC |
| Campus.edu | Accessible community college platform | Services | US | A | 29 | 05/01/2023 | Bloomberg (Bloomberg Beta) | Sam Altman (co-lead), Jason Citron (co-lead), Rethink Education, Reach Capital, Precursor Ventures, Founders Fund, Dylan Field |
| AccelerComm | 5G radio access network optimisation platform | Telecommunications | UK | B | 27.1 | 05/10/2023 | Swisscom | Parkwalk, Hostplus, IQ Capital, Bloc Ventures, IP Group |
| ConnectDER | Solar energy connection adapter developer | Energy and Natural Resources | US | C | 27 | 24/05/2023 | LG Technology (LG Technology Ventures), Evergy (Evergy Ventures), Avista Corporation (Avista Development) | Energy Innovation Capital (lead), Riverstone, Skyview Ventures, Clean Energy Ventures |
| RedDress | Personalised autologous wound management technology developer | Healthcare | Israel | D | 26 | 24/05/2023 | Athos Biopharma | HCS Capital, Ragnar Crossover Fund |
| Alloy Enterprises | Aluminium part manufacturer | Industrial | US | A | 26 | 17/05/2023 | MassMutual (MassMutual Catalyst Fund) | Piva Capital (lead), Unless, Flybridge Capital, Robert Downey Jr's Footprint Coalition, Congruent Ventures, Riot Ventures |
| Cadence Neuroscience | Epilepsy treatment developer | Healthcare | US | B | 26 | 17/05/2023 | Angelini Pharma (Angelini Lumira Biosciences Fund/Angelini Ventures) (lead), LivaNova USA, Mayo Clinic | Fidelity (F-Prime Capital), Spectrum Financial Services, Jazz Venture Partners |
| Wellthy | Healthcare concierge platform | Healthcare | US | N/A | 25.5 | 05/11/2023 | Citi Group (Citi Impact Fund) | Cercano Management, Stardust Equity |
| Polymateria | Plastic biodegradation technology developer | Industrial | UK | B | 25.1 | 05/03/2023 | Indorama Ventures | Temasek (ABC Impact) (lead) |
| Kindbody | Reproductive and FemTech healthcare provider | Healthcare | US | N/A | 25 | 05/01/2023 | JPMorgan Chase & Co.(Morgan Health) | What If Ventures, Claritas Health Ventures |
| Polymateria | Develops biodegradable plastic alternatives | Energy | UK | B | 25 | 4/30/2023 | Indorama (Indorama Ventures) | ABC Impact |
| Hackajob | Tech-focused recruitment platform | Services | UK | B | 25 | 05/03/2023 | Axa (Axa Venture Partners) | Volition Capital (lead), Foresight, Future Fund |
| BandLab Technologies | Social music creation platform | Media | Singapore | B1 | 25 | 23/05/2023 | Prosus (Prosus Ventures) | Cercano Management (lead) |
| Prognos Health | Data-equipped therapy marketplace | Healthcare | US | N/A | 23 | 11/05/2023 | Cigna (Cigna Ventures), Hikma Pharmaceuticals (Hikma Ventures), Labcorp, Merck & Co (Merck Global Health Innovation Fund) | Marshall Wace (co-lead), Safeguard Scientifics (co-lead), Hunt Holdings, Maywic, Red and Blue Ventures |
| Wethenew | Streetwear ecommerce platform | Consumer | France | B | 21.8 | 05/10/2023 | Chalhoub Group (Chalhoub Ventures) | C4 Ventures (lead), Singular, Athletic Ventures |
| Constantinople | Retail and business banking operational platform | Financial | Australia | Seed | 21.1 | 16/05/2023 | Great Southern Bank | Square Peg Capital (lead), AirTree Ventures |
| Brainbox AI | Sustainable algorithm developer for HVAC systems | IT | Canada | N/A | 20 | 4/28/2023 | ABB | Government of Quebec |
| Novisto | ESG management platform | IT | Canada | B | 20 | 24/05/2023 | Scor (Scor Ventures) | Inovia Capital (lead), Portage, White Star Capital, Diagram Ventures |
| Hopscotch | Children's fashion wear provider | Consumer | India | E | 20 | 24/05/2023 | Amazon (lead), RPG Group (RPG Ventures) | IIFL Finance (IIFL Seed Venture Fund, Lionrock, Techpro Ventures, Eduardo Saverin |
| Transak | Web3 payments platform | Financial | US | A | 20 | 30/05/2023 | SBI Group (SBI Ven Capital), United Overseas Bank (UOB Venture Management), Animoca Brands, Genting Group (Genting Ventures), Kasikornbank (KX), Axelar | CE Innovation Capital (lead), Third Kind Venture Capital, Signum Capital, Istari Ventures, No Limit Holdings, Woodstock Fund, IOSG Ventures, Tokentus, LAO, Azimut Group, Sygnum |
| Semafor | Digital media company | Media | US | N /A | 19 | 24/05/2023 | Gallup | Stand Together, Henry Kravis, Jamal Daniel, Jerry Yang, Jorge Paulo Lemann |
| CinDome Pharma | Chronic gastroparesis treatment developer | Healthcare | US | N/A | 19 | 4/27/2023 | CinRx Pharma | N/A |
| Cloverly | Renewable energy platform | Energy and Natural Resources | US | A | 19 | 05/11/2023 | SoftBank (SoftBank Opportunity Fund) | Grotech Ventures (lead), Aquiline Technology Growth, Impact Engine, Mission One Capital, New Climate Ventures, CreativeCo Capital, Tech Square Ventures, Circadian Ventures, Knoll Ventures, SaaS Ventures, Panoramic Ventures |
| DataOps.live | Data operations automation platform | IT | UK | A | 17.5 | 24/05/2023 | Snowflake (Snowflake Ventures) | Notion Capital (lead), Anthos Capital |
| Micron Biomedical | Dissolvable microarray-based product developer | Industrial | US | A | 17 (updated) | 05/10/2023 | LTS Lohmann | J2 Ventures, Global Health Investment Corporation, GRA Venture Fund |
| Fedi | Community-focused financial and data technology developer | IT | US | A | 17 | 05/03/2023 | Block (TBD), Kingsway | Ego Death Capital (lead), Trammell Venture Partners, Timechain |
| Pluton Biosciences | Agricultural genomic technology developer | Industrial | US | A | 16.5 | 24/05/2023 | Illumina (Illumina Ventures) (co-led) | RA Capital (co-led), Fall Line Capital, The Grantham Foundation, First In Ventures, Wollemi Capital, Radicle Growth, iSelect |
| Logick.io | AI-driven product discovery platform | IT | US | A | 16 | 23/05/2023 | ServiceNow (ServiceNow Ventures), Salesforce (Salesforce Ventures) | Emergence Capital (lead) |
| Ten63 Therapeutics | Generative AI-based therapeutics developer | Healthcare | US | A | 15.9 | 05/02/2023 | Alexandria Real Estate Equities (Alexandria Venture Investments), Sigma Group | Hatteras Venture Partners (lead), Morpheus Ventures, SOSV, Draper Associates |
| Satellite Vu | Satellite thermal emission monitoring technology developer | Industrial | UK | A2 | 15.8 | 24/05/2023 | Lockheed Martin | Molten Ventures (lead), Seraphim Space Investment Trust, A/O Proptech, Ridgeline Ventures, Earth Sciences Foundation, Stellar Ventures |
| Checkmate | Shopping credit platform | Consumer | US | A | 15 | 25/05/2023 | Alphabet (GV) (lead) | Mantis VC, Common Metal, BDuck Capital, Black Angels Group, Wischoff Ventures, Fuel Capital, Blackbird Ventures, F7 Ventures, Night Capital, Scribble Ventures, Paris Hilton, Cart Reum, Saurabh Gupta, Tim Kendall, Jeff Boneforte, James Chin Moody, Geraldine Chin Moody, Alex Zaccaria, Anthony Zaccaria, Trevor Neff, Arthur Levy, Michael Tannenbaum |
| Nest Health | Early years family healthcare provider | Healthcare | US | Seed | 15 | 05/01/2023 | Blue Cross Blue Shield (Blue Venture Fund) | 8VC |
| MediView XR | Clinical augmented reality medical technology developer | Healthcare | US | N/A | 15 | 16/05/2023 | Mayo Clinic, Cleveland Clinic, General Electric (GE HealthCare) | JobsOhio (JobsOhio Capital Growth Fund), Inside View Investments, KKVS Syndicate |
| Steno | Litigation support services provider | Services | US | B | 15 | 23/05/2023 | Clio (Clio Ventures) | Left Lane Capital (lead) |
| Shine Optoelectronics | LED modular light products | Industrial | China | A | 14.5 | 05/10/2023 | SoftBank (SoftBank China Venture Capital)(co-lead) | LH Ventures (co-lead) |
| Mitiga Solutions | Enterprise climate risk modelling platform | IT | Spain | A | 14.4 | 18/05/2023 | Microsoft (Climate Innovation Fund), Nationwide (Nationwide Ventures) | Kibo Ventures (lead), Faber Ventures, Creas Impacto |
| Heartseed | Heart failure therapy developer | Healthcare | Japan | D | 14.3 | 25/05/2023 | Koei Tecmo (Koei Tecmo Capital), Nikon (Nikon-SBI Innovation Fund) | Japan Co-invest, Arcus South East Asia, Atsushi Sakano, Sumitomo Mitsui Banking Corporation (SMBC Venture Capital), Private Equity Co-invest, University of Tokyo (Innovation Platform), Medical Incubator Japan, Keio University (Keio Innovation Initiative) |
| Pryme | Using chemical recycling to transform used plastic | Industrial | Germany | N/A | 14.2 | 05/09/2023 | LyondellBasell | Infinity Recycling, Invest-NL |
| Ingin | Smart vehicle auto parts provider | Transport | China | C | 14.1 | 29/05/2023 | Xiaomi (Bejing Xiaomi Zhizao Equity Equity Investment Fund) (lead) | Sunic Capital. |
| Hyperview | Autonomous driving technology provider | Transport | China | N/A | 14.1 | 29/05/2023 | Saudi Aramco (Properity7 Ventures) | N/A |
| Junjiu Electronics | Electronic vehicle software and hardware producer | Transport | China | A | 14 | 31/05/2023 | Zhangjiang High-tech Park (Zhangjiang Science and Technology Investment), China Taiping | Jinshui Lake Fund, Jinbang Capital, Kaifeng Venture Capital |
| 1touch.io | Sensitive data protection software provider | IT | US | B | 14 | 05/09/2023 | National Grid (National Grid Partners) | Neotribe Ventures (lead), Ocean Azul Partners, Jerusalem Venture Partners |
| ThreatFabric | Financial fraud detection technology provider | IT | Netherlands | Seed | 12.5 | 05/11/2023 | ABN AMRO (ABN AMRO Ventures) (co-lead) | Motive Partners (Motive Ventures)(co-lead), 10xFounders, 14Peaks Capital |
| Range | Personal finance platform | Financial | US | A | 12 | 05/03/2023 | Alphabet (Gradient Ventures) (lead) | Expa, Red Sea Ventures, 8-bit Capital, Randy Reddig, Adrian Aoun, Severin Hacker, Dan Lewis |
| AlienSwap | Membership-based NFT marketplace | Financial | US | N/A | 12 | 05/04/2023 | OKX (OKX Ventures) | Next Leader Capital (lead), C² Ventures, Araceae Capital, BIP32 Venture, Hyper10n Capital, Eureka Trading, Mission Street Ventures, Phyrex |
| Optain | Using AI retinal imaging to detect disease | Healthcare | US | Seed | 12 | 05/09/2023 | Northwell Health (Northwell Holdings) | Aegis Ventures |
| Laced | Sneakers resale marketplace | Consumer | UK | A | 12 | 24/05/2023 | H&M Group (H&M Group Ventures) | Talis Capital (lead), B&Y Venture Partners, Truesight Ventures, unnamed angel investors |
| Acadeum | Academic sharing platform | Services | US | B | 11.92 | 24/05/2023 | Pearson (Pearson Ventures) | Green Street Impact Partners (lead), ECMC Group (Education Impact Fund) |
| ChrysaLabs | AI-equipped field management technology developer | Industrial | Canada | A | 11.2 | 05/11/2023 | Bayer (Leaps by Bayer), Telus (Telus Ventures) | Ecofuel, Emmertech, Anges Québec, AQC, Koan Capital, Business Development Bank of Canada (BDC Capital) |
| Kreditz | Open banking data platform | Financial | Sweden | N/A | 11 | 05/04/2023 | Ingka Group (Ingka Investments) | Creades |
| Spellbook | AI-equipped legal software developer | IT | Canada | N/A | 10.9 | 24/05/2023 | Thomson Reuters (Thomson Reuters Ventures) | Moxxie Ventures (lead), Inovia Capital, The LegalTech Fund, Bling Capital, N49P, Concrete Ventures, Good News Ventures, Venture Newfoundland & Labrador |
| Trustdock | Digital ID platform | IT | Japan | N/A | 10.9 | 17/05/2023 | Globis (Globis Capital Partners), Sony (Sony Innovation Fund) | Mizuho Bank (Mizuho Capital), Green Co-Invest Fund, JIC Venture Growth Investments, Sumitomo Mitsui Banking Corporation (SMBC Venture Capital) |
| Violet Therapeutics | Privacy-protective compliance platform | IT | US | Seed | 10.6 | 31/05/2023 | Mass General Brigham (Mass General Brigham Ventures), Ono Pharmaceuticals (Ono Venture Investment) | Dementia Discovery Fund (lead), University of Tokyo Edge Capital Partners |
| Praktis | Direct to consumer supply chain services | Services | Indonesia | A | 10 | 05/01/2023 | Sinar Mas (SMDV) | East Ventures (Growth Fund) |
| Fetch.AI | Data analysis and financial modelling platform | IT | UK | N/A | 10 | 4/28/2023 | Bitget | N/A |
| Galactic Holdings | Digital finance product developer | Financial | Mexico | Pre-A | 10 | 05/04/2023 | Bertelsmann (BAI Capital) (lead), TKX Digital Group | Y2Z Ventures, Longling Capital, Head & Shoulders, Perseverance Capital, Palm Drive Capital |
| Helpoo | Motor insurance inspection and claim platform | Transport | Egypt | N/A | 10 | 05/08/2023 | Morni | N/A |
| ORA | Telehealth platform | Healthcare | Singapore | A | 10 | 16/05/2023 | GMA Network (GMA Ventures) | TNB Aura (co-lead), Antler (co-lead), Gobi Partners, Kairous Capital |
| Faye | Travel insurance app provider | Financial | US | A | 10 | 23/05/2023 | Munich Re (Munich Re Ventures) (lead) | Viola Ventures, F2 Venture Capital, Menora Tech, Mike Nelson |
| Tabi | NFT marketplace operator | Consumer | UK | N/A | 10 | 29/05/2023 | Animoca Brands, Binance (Binance Labs), Wanxiang (Hashkey Capital) | Draper Dragon, Infinity Crypto Ventures, Youbi Capital, Bo Feng, Riyad AD, Suji Yan |
| Anavo Therapeutics | Human phosphatase therapy developer | Healthcare | Netherlands | Seed | 9.3 | 05/02/2023 | Merck & Co (MRL Ventures Fund/M Ventures), Taiho (Taiho Ventures) | Inkef, Bioqube Ventures |
| Zuzu Hospitality | Hotel revenue management platform | Services | Singapore | B | 9 | 25/05/2023 | SoftBank (SoftBank Ventures Asia) (Iead), Asia Cement (Wooshin Venture Investment) | Atinum Partners, Visor Ventures, JG Digital Equity Ventures |
| Pudgy Penguins | Web3 and NFT collection | Media | US | Seed | 9 | 05/09/2023 | LayerZero Labs, Com2uS (Crit Ventures), Kronos Research, Old Fashion Research | 1kx (lead), Big Brain Holding |
| Quilt | Residential ductless heat pump system developer | Energy & Natural Resources | US | Seed | 9 | 16/05/2023 | Alphabet (Gradient Ventures) (co-lead) | Lowercarbon Capital (co-lead), Incite Ventures, MCJ Collective, Garage Capital, Climate Capital, Spacecadet |
| HealthSnap | Virtual chronic condition management platform | Healthcare | US | A | 9 | 17/05/2023 | UnityPoint Health, Tampa General Hospital | Asclepius Growth Capital (lead), Florida Funders, MacDonald Ventures |
| Qflow | Construction data platform | IT | UK | A | 8.9 | 30/05/2023 | Grosvenor | Systemiq Capital (lead), Ascension Ventures, Bridge Investment Group, Greensoil Proptech Ventures, John Emrey, MMC, Suffolk Tech, Gravel Road |
| Glassdome | Regulatory compliance technology developer | IT | US | A | 8.6 | 17/05/2023 | Dunamu, Lotte | Atinum (lead), Primer Sazze Partners, Crit Ventures, Max Hodak, Murex Investments |
| Thesis | Personalised nootropics developer | Healthcare | US | A | 8.4 | 05/02/2023 | Unilever (Unilever Ventures) | Redo Ventures, Alive VC, Break Trail, Kevin Love, Kate Bock |
| Tangem | Blockchain-focused secure silicon developer | Financial | Switzerland | N/A | 8 | 05/02/2023 | SBI Group | Shima Capital |
| eCoSpirits | Low-waste spirit and wine distribution technology developer | Services | Singapore | A | 8 | 05/02/2023 | Pernod Ricard | Closed Loop Partners (lead), Pavilion Capital, Proterra Asia |
| Sensydia | CPS platform for non-invasive cardiac performance assessment | Healthcare | US | N/A | 8 | 05/09/2023 | Orlando Health (Orlando Health Ventures) (lead) | Colle Capital, Frontier Venture Capital |
| Neura Health | Virtual neurology clinic operator | Healthcare | US | Seed | 8 | 17/05/2023 | Koch Industries (Koch Disruptive Technologies) (co-lead) | Norwest Venture Partners (co-lead), Pre-seed financiers, Pear VC, Next Play Ventures, Correlation Ventures, Plug and Play (Plug and Play Ventures) |
| Spinframe | AI-equipped vehicle damage detection platform | Transport | Israel | N/A | 8 | 17/05/2023 | Zim | N/A |
| Unlimited | Alternative investment firm | Financial | US | A | 8 | 23/05/2023 | Citi Group (Citi Ventures) (co-lead) | FirstMark (co-lead), Material |
| Endua | Renewable energy multiday storage technology developer | Energy & Natural Resources | Australia | N/A | 7.8 | 22/05/2023 | Ampol | Queensland Investment Corporation, Melt Ventures, 77 Partners, CSIRO (Main Sequence) |
| Kampaay | Event management platform | Services | Italy | A | 7.8 | 18/05/2023 | SG Company (lead) | 360 Capital, Azimut Libera Impresa (Azimut Digitech Fund), FNDX VC |
| Lucem Health | Utilising data science for disease detection and treatment | Healthcare | US | A | 7.7 | 05/09/2023 | Mayo Clinic (lead), Mercy | Granger Management, Rally Ventures |
| Airspeed | Enterprise team-building platform | Services | US | Seed/Debt | 7.5 | 05/04/2023 | Salesforce (Salesforce Ventures) | Greylock Partners (lead), Venrock, Next Play Ventures, Western Technology Investment |
| Vark | Metaverse template provider | Media | Japan | C1 | 7.5 | 05/11/2023 | NetEase (NetEase Games) | Mitsubishi UFJ (Mitsubishi UFJ Capital), SBI Holdings (SBI Investment), Jafco, Anri |
| Aqex Technologies | Cryptocurrency trading platform | Financial | India | N/A | 7.5 | 05/11/2023 | HT Media (Hindustan Media Ventures) | N/A |
| Odsy Foundation | Dynamic decentralised wallet provider | Financial | Switzerland | Seed | 7.5 | 05/11/2023 | TPC | Blockchange Ventures (lead), Rubik Ventures, No Limit Holdings, Node Capital, Insignius Capital, FalconX, SolrDAO |
| Mazrica | Provider of cloud-based sales support tool Senses | IT | Japan | Pre-C | 7.2 | 24/05/2023 | Tokyo Boeki Holdings Corporation (TB Innovations), Sony (Sony Innovation Fund) | Mitsubishi UFJ (Mitsubishi UFJ Capital) (lead), DNX Ventures and Archetype Ventures, Iyo Bank (Iyogin Capital), Kiraboshi Financial Group (Kiraboshi Capital), Oita Bank (Oita Venture Capital) |
| Thrive Tech Health | Mobile-based healthcare platform | Healthcare | US | Pre-Seed | 7 | 20/05/2023 | CVS Health (CVS Health Ventures) | Frist Cressey Ventures, 25Madison/Apollo Global Management (25M Health), Shields Health Innovations, Commonwealth Care Alliance (Winter Street Ventures) |
| Ariadne | Customer flow analytics platform | IT | Germany | A | 7 | 23/05/2023 | Lamda Development | Marathon Venture Capital (lead) |
| Elephantech | Inkjet printing mass producing circuit board developer | Industrial | Japan | N/A | 6.7 | 08/05/2023 | Mitsubishi Electric Corporation (ME Innovation Fund) | N/A |
| CUR8 | Carbon removal technology developer | Services | UK | Pre-seed | 6.5 | 30/05/2023 | Alphabet (GV) (lead) | CapitalT |
| Towing | Soil improvement material developer | Industrial | Japan | A | 6.1 | 17/05/2023 | Epist (Epist Ventures), Daiichi Sankyo (U3 Innovations), En-Rest (Kemuri Ventures), SoftBank (SB Players); Beyond Next Ventures, Juroku Financial Group (Nobunaga Capital Village), Mitsubishi UFJ (Mitsubishi UFJ Capital), Aichi Financial Group (Aichi Capital), Toho Gas | Tokai Tokyo Financial Holdings (Tokai Tokyo Investment), Bank of Kyoto (Kyogin Lease & Capital), Shizuoka Bank (Shizuoka Capital), Nagoya Small and Medium Business Investment & Consultation; Japan Finance Corporation, Aichi Bank (debt) |
| Vrify | Mining communications technology platform | Industrial | Canada | A | 6 | 30/05/2023 | Beedie Group (Beedie Capital) | RCF Jolimont Innovation, Tiny |
| Novade Solutions | Construction management software provider | IT | Singapore | N/A | 5.85 | 17/05/2023 | Susquehanna International Group | Cercano Management, Vulcan Capital |
| Skydisc | Manufacturing industry digitalisation technology provider | IT | Japan | N/A | 5.8 | 24/05/2023 | Digital Garage (DG Daiwa Ventures), Zenrin (Zenrin Future Partners); Nishi-Nippon Financial Holdings (NCB Venture Capital), Bank of Saga (Sagin Capital & Consulting), Higo Bank (Higin Capital), Sumitomo Mitsui Trust Bank (equity) | Aozora Bank (Aozora Corporate Investment), Japan Finance Corporation (debt) |
| Voltfang | Used battery-derived storage system developer | Energy and Natural Resources | Germany | N/A | 5.5 | 05/10/2023 | Helen (Helen Ventures), Eviny | PT1 – PropTech1 (lead), Aurum Impact, AENU |
| Goodship | Cloud-based logistics automation platform | Services | US | Seed | 5 | 04/05/2023 | Vulcan (Cercano Management) | Ironspring Ventures (co-lead), Chicago Ventures (co-lead), Fuse VC |
| Dock Health | Healthcare workflow automation platform | Healthcare | US | N/A | 5 | 25/05/2023 | MassMutual (MM Catalyst Fund) (lead), DaVita (DaVita Venture Group) | August Capital |
| Zyngo | Logistics EVs supplier | Services | India | Pre-A | 5 | 05/09/2023 | Delta Corp (lead) | LC Nueva Investment Partners |
| Ballerine | Open-source risk decision-making platform | IT | Israel | Seed | 5 | 23/05/2023 | Microsoft (M12)/Walmart/SoftBank/Cisco/Intel/Barclays/Moody's (Team8) (lead) | Y Combinator, Vera Equity |
| Reborna Biosciences | RNA-targeted low-molecular drug developer | Healthcare | Japan | N/A | 4.8 | 25/05/2023 | Nippon Life (Nissay Capital) (lead), Toho Holdings, Shionogi Pharma | Angel Bridge |
| Golioth | Hardware-focused IoT cloud platform | IT | US | Seed | 4.6 | 08/05/2023 | MongoDB (MongoDB Ventures) | Blackhorn Ventures (co-lead), Differential Ventures (co-lead), Zetta Venture Partners, Lorimer Ventures |
| Genemod | Research lab collaboration platform | IT | US | Seed | 4.5 | 04/05/2023 | Vulcan (Cercano Ventures) | defy.vc (co-lead), LDV Partners (co-lead), Dolby Family Ventures |
| Lilz | Infrastructure inspection software developer | IT | Japan | B | 4.4 | 28/04/2023 | Tokyo Century | Japan Investment Corporation (JIC Venture Growth Investments) (lead), Mitsubishi UFJ (Mitsubishi UFJ Capital), Dream Incubator (Dimension), Okinawa Science and Technology Promotion Center |
| Antimetal | Utilising machine learning to reduce cloud infrastructure bills | IT | US | Seed | 4.3 | 08/05/2023 | IDEO (IDEO CoLab Ventures) | Framework Ventures (lead), Chapter One |
| Marble | Insurance optimisation and comparison platform | Financial Services | US | Seed | 4.2 | 08/05/2023 | CreditEase (CE Innovation Capital), MS&AD Insurance Group (MS&AD Ventures) | Distributed Ventures (lead), Blue Collective, Goodwater Capital, IA Capital Group, Reciprocal Ventures |
| Blocktorch | Web3 engineer-focused observability platform | IT | Germany | Seed | 4.2 | 09/05/2023 | Ideo (Ideo CoLab Ventures) (lead), Alchemy (Alchemy Ventures) | Speedinvest, RockawayX, Remote First Ventures, Entrepreneur First, Sequoia (Sequoia Scout), Charlie Songhurst, Max Stoeckl, Felix Wolf, Andreas Klinger, Simon Jones, Henry Chen |
| EmotionTech | Customer experience management platform | IT | Japan | N/A | 4.2 | 30/05/2023 | Plaid | Femto Partners |
| Vensum Power | Power conversion technology developer | Energy | Finland | Seed | 4.1 | 29/05/2023 | Harjavalta | Lifeline Ventures (lead), Grid.vc, Business Finland |
| EF Polymer | Organic superabsorbent polymer developer | Industrial | India | A | 4.1 | 10/05/2023 | Wismettac Group (Nishimoto), MTG (MTG Ventures) | Universal Materials Incubator, Beyond Next Ventures, Lifetime Ventures, Okinawa Development Finance Corporation |
| Transmira | Metaverse platform bridging VR and AR | Media | US | N/A | 4 | 27/04/2023 | nChain | N/A |
| Entendre Finance | AI-powered crypto accounting software provider | Financial | US | Seed | 4 | 01/05/2023 | Moonpay, Mdig | Basis Set, Valhalla, Caffeinated, Alumni, Alpine |
| Kecilin | Data compression technology developer | IT | Indonesia | Pre-A | 4 | 03/05/2023 | Mandiri Capital, Bank Negara Indonesia (BNI Ventures) | Provident Growth, Arkana |
| Vibe | No-code NFT development platform | Media | US | Seed | 4 | 05/08/2023 | Agache (Aglaé Ventures), Alchemy Ventures, P Nation | N/A |
| Skorlife | Credit score visibility platform | Financial | Indonesia | Seed | 4 | 24/05/2023 | Credit Saison (Saison Capital) | Hummingbird Ventures (lead), QED Investors, AC Ventures |
| Improvin' | sustainability performance platform | Services | Sweden | Seed | 3.8 | 09/05/2023 | FoodBridge, Lantbrukarnas Riksförbund (LRF Ventures), PINC | Pale Blue Dot (lead), Dynamo Ventures, Atomico Angel Programme |
| PitPat | Pet health and wellness company | Consumer | UK | N/A | 3.7 | 23/05/2023 | ITV (ITV Adventures Invest) | N/A |
| Nia Health | Chronic skin condition digital treatment provider | Healthcare | Germany | Seed | 3.7 | 16/05/2023 | Adesso (Adesso Ventures) | High-Tech Gründerfonds (lead), Ventura BioMed Investors |
| EduFund | Higher education planning service | Services | India | Pre-A | 3.5 | 05/04/2023 | MassMutual Life Insurance Company (MassMutual Ventures) (lead) | DSP Investment Managers, Anchorage Capital Partners, Kunal Shah |
| Atomica | Social coworking space provider | Services | Japan | A | 3.5 | 18/05/2023 | Credit Saison, Digital Garage (DG Incubation), Vector, Okamura, Takagi, United | Fukuoka Financial Group (FFG Venture Business Partners) (lead), Bank of Iwate (Iwagin Jigyo Souzou Capital), Hokuhoku Financial Group, Miyazaki Taiyo Bank (Miyazaki Taiyo Capital), Chugin Financial Group (Chugin Capital Partners), Hiroshima Venture Capital, 77 Bank (77 Capital) |
| Artifact Labs | Blockchain historical record-keeping platform | IT | China | Seed | 3.25 | 09/05/2023 | Animoca Brands (Animoca Ventures) (co-lead) | Blue Pool Capital (co-lead) |
| Planetary | Metaverse-equipped social media platform | Media | UK | N/A | 3.1 | 16/05/2023 | nChain | N/A |
| Cloudburst Technologies | Crypto fraud prevention platform | IT | US | Seed | 3 | 08/05/2023 | Coinbase (Coinbase Ventures) | Strategic Cyber Ventures (lead), Bloccelerate |
| Tenon | Streamlining marketing workflow | IT | US | Seed | 3 | 09/05/2023 | ServiceNow (ServiceNow Ventures) | High Alpha (lead) |
| UnifyWork | Workforce intelligence platform | IT | US | N/A | 3 | 30/05/2023 | Ovo Energy (Ovo Fund) | NorthCoast Ventures, JumpStart |
| AudioShake | Using AI to deconstruct music into stems | Media | US | Seed | 2.7 | 09/05/2023 | Crush Music (Crush Ventures) | Indicator Ventures (lead), Precursor Ventures, Side Door Ventures, Black Squirrel Partners, Q Prime, Eric Wasserman, Paul Donahue, Black Angel Group |
| Zero44 | Net-zero shipping platform | Services | Germany | N/A | 2.6 | 30/05/2023 | Schulte Group (Bernhard Schulte Innoport) | Atlantic Labs (lead), Starthub Ventures |
| Eyecare Health | Optimising the healthcare journey for ophthalmology patients | Healthcare | Brazil | Seed | 2.6 | 17/04/2023 | Hospital Albert Einstein | Vox Capital |
| Asset Layer | Digital asset platform | Financial | US | N/A | 2.4 | 05/05/2023 | nChain | N/A |
| Mycocycle | Optimising fungi to detoxify and transform waste | Industrial | US | Seed | 2.2 | 05/10/2023 | TELUS (TELUS Pollinator Fund for Good) | Anthropocene Ventures (lead), Alumni Ventures, Telescopic Ventures |
| Artizen | Web3 art-focused crowdfunding platform | Financial | India | N/A | 2.2 | 11/05/2023 | Animoca Brands, Protocol Labs | Consensys Mesh, Dan Hill, Matt Condon, Juan Benet |
| Bravesoft | Event digitalisation platform | Services | Japan | N/A | 2.2 | 18/05/2023 | AirTrip, Frontier International, Peers; Innovation Engine, Regional Revitalisation Solution, Global Tiger Fund 3 | N/A |
| GoodGang | Metaverse avatar provider | Media | South Korea | N/A | 2 | 24/05/2023 | Kakao (Kakao Investment), Naver, Naver (Naver Z) | N/A |
| Cognosys | AI agent development startup | IT | UK | Seed | 2 | 25/05/2023 | Alphabet (GV) (lead) | Untapped VC, Guillermo Rauch, Amjad Masad, Aidan Gomez, Ivan Zhang, Spencer Kimbal |
| Clever Real Estate | Realtor matching platform | Services | US | N/A | 2 | 10/05/2023 | Essent Group (EssentVentures) | Cultivation Capital, Mike DelPrete |
| Wrangle | Slack-oriented ticketing app provider | Services | UK | Seed | 2 | 16/05/2023 | Bloomberg (Bloomberg Beta) | Accomplice (co-lead), Correlation Ventures (co-lead), Eniac Ventures, Triangle Tweener Fund |
| Pirika | Trash collection-focused social platform | Media | Japan | N/A | 2 | 30/05/2023 | Yamaichi Shoji | Leave a Nest Capital |
| zkMe | Digital interaction-focused privacy and security platform | IT | US | Pre-Seed | 2 | 29/05/2023 | Circle (Circle Ventures) | Spartan Group, CMS Holdings, Fenbushi Capital, NGC Ventures, Arkstream Capital |
| Certif-ID | Banking identity validation platform | IT | Germany | Seed | 1.7 | 05/05/2023 | NRW-Bank | Andreas Weinberger, Malte Pollmann, Jörg Will, Michael Bernhörster |
| Magic Shields | Variable rigidity floor material developer | Industrial | Japan | N/A | 1.7 | 10/05/2023 | SoftBank (Deepcore) | Carbide Ventures (lead) |
| CBT | Income and expenditure management software provider | Financial Services | Japan | A | 1.6 | 09/05/2023 | AirTrip, Orchestra Holdings, Act | N/A |
| Friend Microbe | Microorganism-based oil and fat decomposition system developer | Industrial | Japan | N/A | 1.6 | 31/05/2023 | Toyoda Gosei, Sumitomo Corporation, House Foods Group (House Foods Group Innovation Fund 2) | Genesia Ventures |
| Growba | Construction industry-focused communication tool provider | IT | Japan | Pre-A | 1.5 | 31/05/2023 | Coconala (Coconala Skill Partners) | Dimension, Sumitomo Mitsui Banking Corp (SMBC Venture Capital), Nishi-Nippon City Bank (NCB Venture Capital), Chugoku Bank (Chugin Capital Partners) |
| Return Helper | Cross-border ecommerce return service | Consumer | China | Pre-A | 1.5 | 10/05/2023 | Colopl (Colopl Next) | AVA Fund (lead), Cornerstone Ventures |
| Num Finance | Local stablecoin provider | Financial | Argentina | Pre-Seed | 1.5 | 23/05/2023 | Reserve, Ripio (H2O Scouter Fund) | VC3 DAO, Matias Woloski |
| Loot Labs | Digital collectible platform | Media | US | Pre-seed | 1.5 | 25/05/2023 | Polygon (Polygon Ventures) | Bitkraft Ventures (lead), Mechanism Capital, Lofty Ventures Syndicate |
| Morus | Silkworm research and development startup | Industrial | Japan | Pre-A | 1.4 | 10/05/2023 | Digital Garage/Daiwa Securities Group (DG Daiwa Ventures), Globis | Anri (lead), Sumitomo Mitsui Banking Corporation (SMBC Venture Capital), Shinkin Capital, Hachijuni Bank (Hachijuni Capital), Japan Finance Corporation |
| Smartbax | Multidrug-resistant bacteria-targeted antibiotics developer | Healthcare | Germany | Seed | 1.3 | 23/05/2023 | Boehringer Ingelheim Corporation (Boehringer Ingelheim Venture Fund) | High-Tech Gründerfonds |
| Cast | Developer of piezoelectric sensor-driven technology for factory explosion prevention | Industrial | Japan | N/A | 1.1 | 10/05/2023 | Toa Nondestructive Inspection | Realtech Holdings, Higo Bank (Higin Capital) |
| Jizaie | AI-equipped remote work platform | IT | Japan | N/A | 1.1 | 17/05/2023 | Kobelco Construction Machinery | 15th Rock, Masayoshi Yamamoto, unnamed private investors |
| Hanowa | Dental professional insight sharing platform | Healthcare | Japan | N/A | 1.1 | 18/05/2023 | M3, Coconala (Coconala Skill Partners), KLab (Anobaka) | Masayoshi Yamamoto |
| Pestalozzi Technology | Physical fitness test digital aggregation platform Alpha | Healthcare | Japan | N/A | 1 | 30/05/2023 | Medipal (Medipal Innovation) (lead), Gakken | Station AI (Station AI Central Japan 1) |
| Ookuma Diamond Device | Diamond semiconductor manufacturer | IT | Japan | Seed | 1 | 24/05/2023 | Globis (Globis Capital Partners), Sony (Sony Innovation Fund) | Coral Capital (lead) |
| Viatu | Itinerary-based travel booking platform | Services | Switzerland | Seed | 1 | 03/05/2023 | ASI Reisen | Ndoto (lead) |
| Heliware | Geospatial data analytics platform | IT | India | Pre-A | <1($855,588) | 04/05/2023 | Amit Engineers (lead) | Jito Angel Network |
| Genetica | AI-equipped cannabis retail platform | Consumer | US | Seed | <1 ($500,000) | 24/05/2023 | Show-Me Organics | Ensemble (lead), Michael Heller, Mitchell Harounian |
| Sentera | Analytics-based digital agriculture platform | Industrial | US | C | N/A | 02/05/2023 | Continental Grain Company (Conti Ventures) (lead) | S2G Ventures |
| Shenshi Technology | Medication research and development algorithm developer | Healthcare | China | N/A | N/A | 28/04/2023 | Huawei (Huawei Hubble) | N/A |
| Athian | Livestock carbon credit marketplace | Industrial | US | N/A | N/A | 02/05/2023 | DSM (DSM Venturing) (lead), California Dairies | N/A |
| Domo Health | Digital health platform | Healthcare | Switzerland | N/A | N/A | 03/05/2023 | Hirslanden Group, St. Gallisch-Appenzellische Kraftwerke (SAK) | Céleste Management |
| Immuta | Cloud data monitoring platform | IT | US | N/A | N/A | 04/05/2023 | Databricks (Databricks Ventures) | N/A |
| Switchboard | Alumni professional development platform | Services | US | N/A | N/A | 04/05/2023 | HubSpot | N/A |
| OpenTrade | Web3-focused financial product provider | Financial | UK | N/A | N/A | 04/05/2023 | Circle (Circle Ventures), Kyber Group (Kyber Ventures), Polygon (Polygon Ventures) | Sino Global Capital (lead), Kronos Research, Outlier Ventures |
| Nymbus | Banking technology provider | Financial | US | N/A | N/A | 05/05/2023 | Reseda Group | Curql Collective (Curql Fund) |
| Sideline Swap | Sports equipment marketplace operator | Consumer | US | N/A | N/A | 04/05/2023 | eBay (eBay Ventures) | N/A |
| Lentra | Banking security technology platform | IT | India | N/A | N/A | 04/05/2023 | MUFG Bank (Ganesha Investment Fund) | N/A |
| Dinette | Cosmetics brand operator | Consumer | Japan | N/A | N/A | 28/04/2023 | Kao Corporation | N/A |
| Mimin | Chat commerce software provider | Services | Indonesia | Seed | N/A | 05/05/2023 | Salim Group (Otto Digital) | N/A |
| Eaglys | AI-equipped logistics digitalisation technology provider | Services | Japan | N/A | N/A | 08/05/2023 | Tsubakimoto Chain | N/A |
| MyNet | Human resource management app provider | Services | Italy | N/A | N/A | 05/05/2023 | Credem | N/A |
| Xtellar | 3D filament, pellet and powder developer | Industrial | US | N/A | N/A | 25/04/2023 | Oxygea | N/A |
| VitaminLab | Personalised vitamin supplement developer | Healthcare | Canada | A | N/A | 08/05/2023 | Royal DSM (DSM Venturing) (co-lead) | Nimbus Synergies (co-lead) |
| On-Chip Biotechnologies | Microfluidic chip-type cell sorter developer | Healthcare | Japan | N/A | N/A | 09/05/2023 | As One Corporation | N/A |
| LQUOM | Long-distance quantum communication hardware provider | Telecommunications | Japan | A ext. | N/A | 09/05/2023 | Toshiba Corporation (Next Business Development Department/New Business Promotion Office) | N/A |
| Interface Polymers | Developing chemical additives to improve recyclability of polymers | Industrial | UK | N/A | N/A | 09/05/2023 | PTT Global Chemical (GC Ventures), Porus Laboratories, Evonik (Evonik Venture Capital) | 24 Haymarket, Ingevity |
| DataVisor | Online fraud detection for financial services and ecommerce | IT | US | N/A | N/A | 09/05/2023 | CUNA Mutual Group (CMFG Ventures) | N/A |
| Qscale | Colocation provider specializing in HPC and AI workloads | Industrial | Canada | N/A | N/A | 09/05/2023 | Desjardins Group(Desjardins Capital) | Investissement Québec |
| Stella Automotive | Conversational AI technology developer | Services | US | Seed | N/A | 09/05/2023 | Maroone USA, Pohanka Automotive Group | Czubay Family Enterprises, Presidio Group |
| HomePorter | On-demand home maintenance advice platform | Services | Canada | Seed | N/A | 09/05/2023 | Co-operators Group (co-lead) | R-Labs (co-lead) |
| Builder.ai | Composable software development platform | IT | UK | N/A | N/A | 10/05/2023 | Microsoft | N/A |
| Secure | AI-equipped facial recognition technology developer | IT | Japan | N/A | N/A | 10/05/2023 | Amnimo | N/A |
| Hacarus | Digital transformation technology platform | IT | Japan | N/A | N/A | 10/05/2023 | Daikin Industries | N/A |
| Mirairo | Physical disability recordbook app operator | Healthcare | Japan | N/A | N/A | 10/05/2023 | Kayac | N/A |
| Rennaï | Beauty and wellness product retailer | Consumer | Canada | N/A | N/A | 10/05/2023 | Carbonleo | L Catterton |
| Stardog | Enterprise knowledge graph platform | IT | US | N/A | N/A | 10/05/2023 | Accenture (Accenture Ventures) | N/A |
| Ravin AI | Visual inspection technology developer | Industrial | Israel | N/A | N/A | 11/05/2023 | IAG (Firemark Ventures) | N/A |
| Raise | African startup fundraising platform | Financial | Kenya | N/A | N/A | 09/05/2023 | Carta | N/A |
| Vanta | Trust management platform | Financial | US | B (ext) | N/A | 10/05/2023 | Atlassian (Atlassian Ventures), HubSpot (HubSpot Ventures), Workday (Workday Ventures) | N/A |
| Clearpath Robotics | Autonomous mobile robot developer | Industrial | Canada | N/A | N/A | 11/05/2023 | Mitsubishi Electric Corporation | N/A |
| CLO Virtual Fashion | Digital garment developer | Media | US | N/A | N/A | 11/05/2023 | Epic Games | N/A |
| &DC3 | Web3 content distribution platform | Media | Japan | N/A | N/A | 12/05/2023 | Axell, Celsys | N/A |
| Vertage | Animal protein-free food producer | Consumer | US | N/A | N/A | 16/05/2023 | Fresh Del Monte | N/A |
| Castor Technologies | 3D printing software developer | Industrial | Israel | N/A | N/A | 16/05/2023 | Asahi Kasei | N/A |
| Anthropic | AI safety and research company | IT | US | N/A | N/A | 16/05/2023 | Zoom | N/A |
| Miso Robotics | Restaurant robotics automation technology developer | Industrial | US | N/A | N/A | 17/05/2023 | Ecolab | N/A |
| Oishii Plus | Low sugar and low sodium food producer | Consumer | Japan | N/A | N/A | 18/05/2023 | Rohto Pharmaceutical | N/A |
| Eaglys | Industry data-equipped private AI platform | IT | Japan | N/A | N/A | 18/05/2023 | Segue Group | N/A |
| Amplify Education | Curriculum and formative assessment provider | Services | US | C | N/A | 23/05/2023 | Cox Enterprises (lead) | Learn Capital, A-Street Ventures, Emerson Collective |
| InfoTiles | AI-driven water insight platform | IT | Norway | N/A | N/A | 23/05/2023 | Lyse | 4impact Capital (lead), ProVenture |
| The AgeLess Center | Cosmetic treatment centre operator | Healthcare | US | N/A | N/A | 23/05/2023 | Advanced Medaesthetic Partners | N/A |
| REM Beauty | Beauty brand operator | Consumer | US | N/A | N/A | 24/05/2023 | Hybe (Hybe America), Live Nation Entertainment, Universal Music Group | Sandbidge Capital (lead), Strand Equity |
| Chelsea Avondale | Property and casualty insurance provider | Financial | British Virgi | C | N/A | 24/05/2023 | American Family Insurance (American Family Ventures) | MSD Partners (lead) |
| Silbat | Renewable electricity storage technology developer | Energy and Natural Resources | Spain | N/A | N/A | 24/05/2023 | Soltec (Aurora) | N/A |
| Quantum Motion | Quantum computing company | IT | UK | N/A | N/A | 24/05/2023 | Sony (Sony Innovation Fund) | N/A |
| Ductor | Biogas-derived fertiliser developer | Industrial | Finland | N/A | N/A | 24/05/2023 | TotalEnergies | N/A |
| Lyten | Lithium-sulfur EV battery developer | Transport | US | N/A | N/A | 24/05/2023 | Stellantis (Stellantis Ventures) | N/A |
| Catalyst | Customer data management platform | IT | US | N/A | N/A | 25/05/2023 | Databricks (Databricks Ventures) | N/A |
| Robot Consulting | Metaverse-based professional services provider | Services | Japan | A | 6.1 | 29/05/2023 | NAC, Asia Group | Stella MIC Investment |
| Agade | Semiactive exoskeleton developer | Industrial | Italy | N/A | 4.3 | 26/05/2023 | Brembo (Brembo Ventures) | AVM Gestioni (Cysero EuVeca) (lead), CDP Venture Capital, European Innovation Council (EIC Fund), 360 Capital Partners, Genera Imprese |
| Jiami Shidai | Video game developer | Media | China | N/A | N/A | 26/05/2023 | Xiaomi (HanXing Venture Capital) | N/A |
| SmartPulse Teknoloji | Energy trading management platform | Energy and Natural Resources | Turkey | N/A | N/A | 19/05/2023 | Toshiba (Toshiba Energy Systems & Solutions Corporation) | N/A |
| DCbel | Smart home energy service | Energy and Natural Resources | Canada | N/A | N/A | 24/05/2023 | Volvo Cars (Volvo Cars Tech Fund) | N/A |
| Sotero | Data security posture management platform | IT | US | N/A | N/A | 24/05/2023 | Chick-fil-A/The Coca-Cola Company/Cox Enterprises/Delta Air Lines/Georgia-Pacific/The Home Depot/Honeywell/Inspire Brands/Intercontinental Exchange/UPS (Engage) | Georgia Power Foundation/Georgia Institute of Technology/Goldman Sachs/Invesco/Invest Georgia/Tech Square Ventures/Wellstar (Engage) |
| Bacu | Restaurant management software provider | IT | Colombia | N/A | N/A | 24/05/2023 | Coca-Cola/Arcor (Kamay Ventures) | N/A |
| Sphere Media | Indie entertainment producer | Media | Canada | N/A | N/A | 29/05/2023 | Bell Media | N/A |
| Blue Ocean Robot | Photovoltaics and lithium battery developer | Industrial | China | B | N/A | 29/05/2023 | Zhejiang Energy Group (Zhejiang Energy Fund) (lead) | Shenzhen Venture Capital |
| LetsShave | Self-grooming product manufacturer | Consumer | India | N/A | N/A | 30/05/2023 | Wipro India | N/A |
| Neuet | Operator of shared bicycle platform Charichari | Transport | Japan | N/A | N/A | 30/05/2023 | Mie Television | N/A |
| BigTapp | AI-equipped data analytics platform | IT | Singapore | N/A | N/A | 31/05/2023 | Apar Technologies | N/A |
| Antway | Operator of home-cooked meal delivery service Tsukurioki.jp | Consumer | Japan | C | N/A | 31/05/2023 | Mitsubishi Corp (Mitsubishi Shokuhin) | N/A |
| Cloudsky Technologies | Digital economy-focused computing infrastructure provider | IT | China | C | N/A | 31/05/2023 | XR Labs | Sichuan Guohe International Cooperation Fund, Orinno Capital |
| Cocoli | Sustainable furniture marketplace | Consumer | Germany | N/A | N/A | 31/05/2023 | Adevinta (Adevinta Ventures) | N/A |