Science-based evidence of health benefits, access to customer data and an influx of investment are behind the growth in functional foods.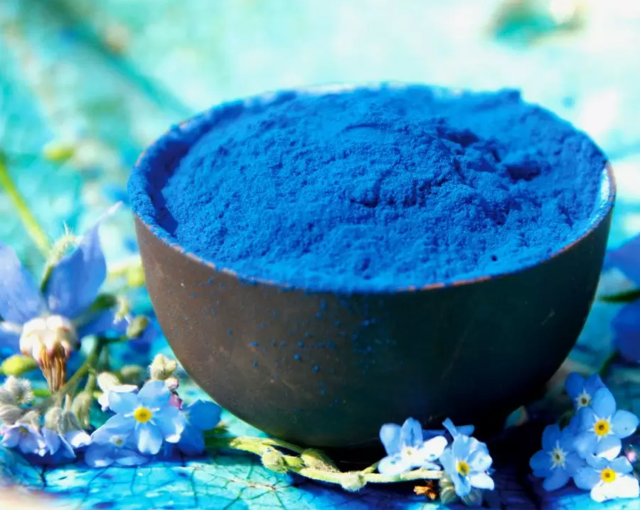 It is easy to see why investors are eyeing up the functional foods sector. The market is expected to grow to anywhere between $213bn and $522bn by 2028.
The growth number are tantalising for investors like Btomorrow Ventures, the CVC arm of tobacco products maker BAT, which is seeking new markets for its parent. Btomorrow Ventures estimates the value of the functional edibles part of the sector alone could surpass $100bn over the next three to five years.
What is driving this rapid growth? An obvious reason is that consumers are more focused on their health, especially as a result of the covid-19 pandemic. Many makers of functional foods claim their products provide health benefits, attracting consumers who are seeking a healthier lifestyle. But, are there other reasons behind the customer uptake?
GCV held a webinar Functional Foods – Investors are hungry for more in partnership with Btomorrow Ventures, to explore the reasons behind the growth.
Lukasz Garbowski, investment director at Btomorrow Ventures, spoke from an investor's point of view. The webinar included insights from the CEOs of two startups: Melissa Snover, of Nourished, a maker of nutritional snacks; and Danny Lowe, of Blockhead, a manufacturer of functional chewing gum.
Here are three takeaways from the discussion:
1. Scientific-based evidence of health benefits is the lynchpin of success
One barrier to growth has been customers not being able to take manufacturers' claims of the benefits of products seriously. Companies have responded with studies that claim to show scientific evidence of their health benefits.
Nourished CEO Snover says customers are demanding science-based evidence. "The customer who is looking for functional foods is either already highly educated about health or aspiring to become highly educated about health. And they will react better, and respect your business and product range more, if you support education and provide honest, truthful facts and links for everything that you're doing."
Her company has spent a lot of money on third-party validation tests that back up health claims. It does controlled tests to measure things like the levels of nutrients in the blood stream over time and adherence rates. "It's a humongous investment, it's really difficult for startups to do things like that," says Snover. But she adds: "It's absolutely vital for us and our customers online to be able to go on a wider educational journey with us."
Investors are also requiring that startups show scientific evidence to back up claims. Garbowski advises investors to seek functional food startups that are on a "scientific-based journey". He adds that corporate investors are well placed to help startups with evidence-based studies. "This is the space where the corporates are fitting very nicely because they have both the know-how but also resources to validate the sort of science-backed proposition of the product," he says.
Read more about the functional foods market here.

2. The proliferation of technology platforms that give access to customer data
Data on consumer habits are readily available through apps that functional food producers can use to find customers who are most likely to buy their offerings. Lowe, of Blockhead, says technology platforms such as Strava, an app that tracks physical exercise, provide a lot of useful information on potential customers. "There are more datasets that are performance based, and people are looking at how can they maximise that performance. They are then turning to functional foods and similar products to get the most out of what they're doing," he says.
Ecommerce platforms such as Shopify are also making it easier to sell directly to consumers. These customers also give feedback on products in real time, giving product makers market research that they can use to hone their offerings.
"Access to the consumer directly gives you, basically, a paying market research team, who will give you live feedback about your product," says Snover. "That can really help you to get some data and some really valuable iterations going through the feedback loops, before you start making product for things like retail, where once it's out there, it's out there."
3. Big corporates are investing in the sector
Large food companies such as Unilever, Mars and Kelloggs are investing in the sector and are acquiring functional food businesses, helping to boost the industry's reputation. The median deal size of functional food startups as well as their valuations have grown more than 200% over the past two years.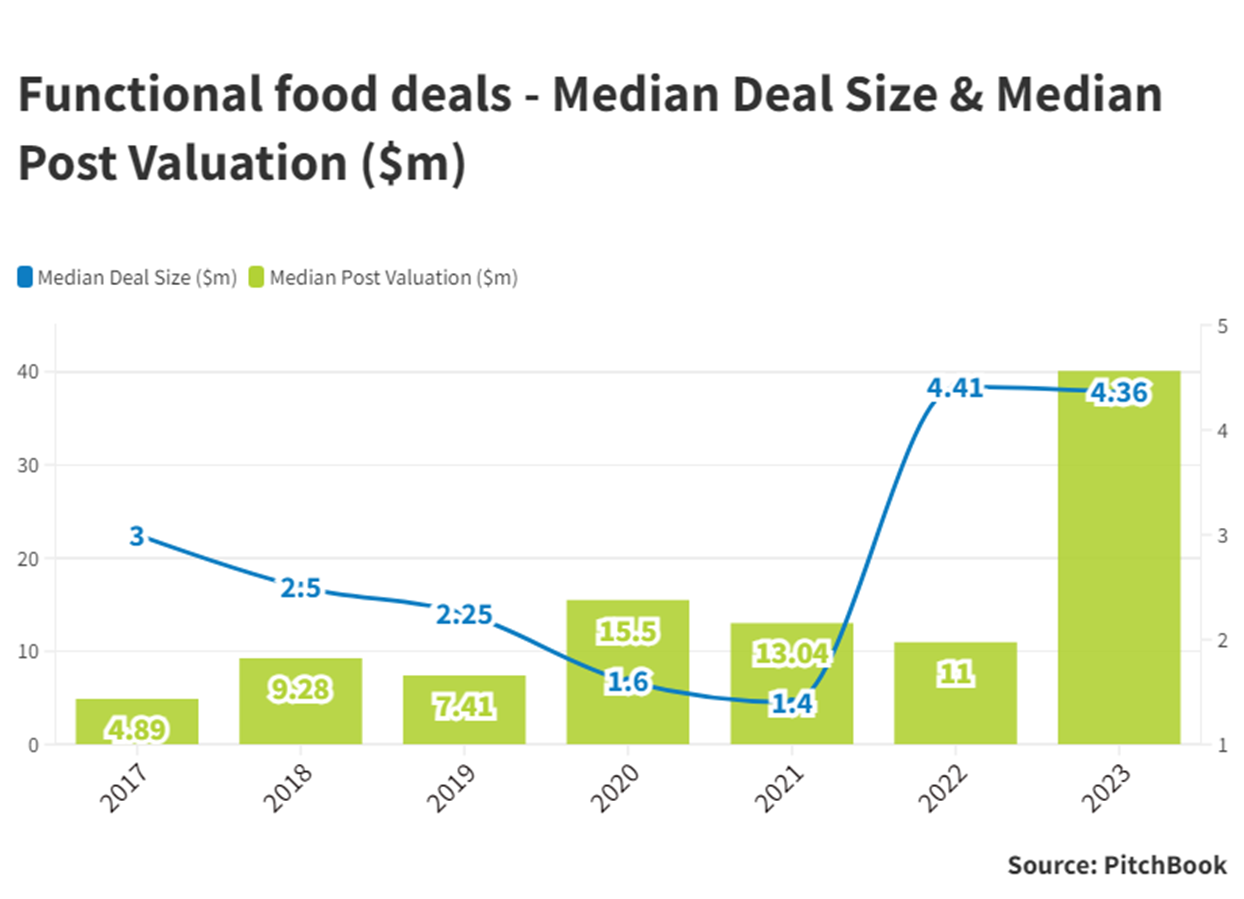 "I think that from the investor side, it's also becoming a very tangible investment opportunity," says Garbowski, whose CVC has made 10 functional food investments. "The margins are attractive, the segment is growing, and you can see the exit. That has helped to grow the category and make it more investable."
---
Watch the webinar here:
---
This webinar is part of GCV's The Next Wave series of webinars. We run a webinar on the second Wednesday or every month, alternating between advice for CVC practitioners and deep dives into specific investment areas. Our next webinar will be Making diversity work for CVCs on November 1, 2023. Register here to secure your place.