The Chinese technology and entertainment conglomerate has slowed corporate investment in technology startups after making successful bets in e-commerce and gaming sectors.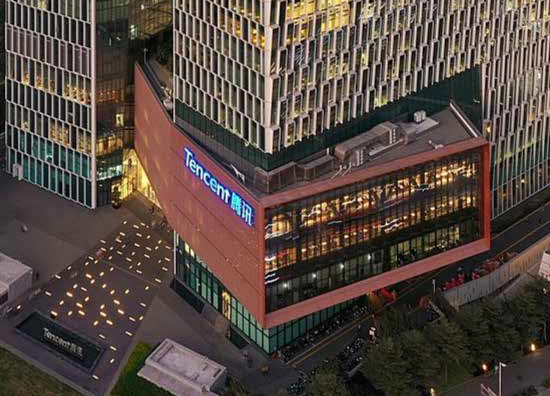 Tencent is preparing to invest at least $5bn this year through its corporate venturing unit, the lower end of its usual range of up to $10bn a year, according to senior insiders.
Dan Brody, managing director of international investments at the Chinese technology and entertainment conglomerate, said in an onstage interview at the GCV Asia Congress this month that Tencent has 100 people in its CVC team, of which 60 are investment professionals.
"Our approach is to be the most financial of the strategic investors," he said.
Tencent's recent direct deals include Zhipu Huazhang Technology, a Chinese startup that is developing foundational generative AI models. Ziphu has raised $340m from Alibaba, Tencent, Ant Group, Xioami and HongShan (fka Sequoia China).
RELATED STORY: Alibaba ramps up AI investing
Baichuan is another Chinese AI startup that recently raised $300m in a series A round at a $1bn+ valuation from the same big tech CVCs: Tencent, Alibaba and Xiaomi.
Brody said that in China, Tencent "sees trends early and invests later once the winners emerge" and was looking at AI and life sciences deals inside and outside China.
Tencent has delivered extraordinary returns through its CVC strategy, having invested almost all its free cash flow in venture deals over much of the past 15 years.
But its $5bn planned investments this year would be only about a third of its available earnings. Insiders said its opportunities for investment in the mobile and gaming internet economies have slowed compared with the peak in the 2010s.
It has returned tens of billions of dollars directly to Tencent's shareholders through the distribution of much of its shares in successful exits including Chinese e-commerce companies JD.com and Meituan.
| | | |
| --- | --- | --- |
| Time period | Deal count | Capital invested |
| 2016 | 82 | $15.31B |
| 2017 | 114 | $17.07B |
| 2018 | 129 | $20.65B |
| 2019 | 100 | $12.83B |
| 2020 | 149 | $21.79B |
| 2021 | 255 | $29.37B |
| 2022 | 81 | $6.01B |
Tencent's dealmaking 2016-2022
Source: Pitchbook