South Korea's innovation economy is outperforming countries like France and Germany and corporate investors are playing a key role.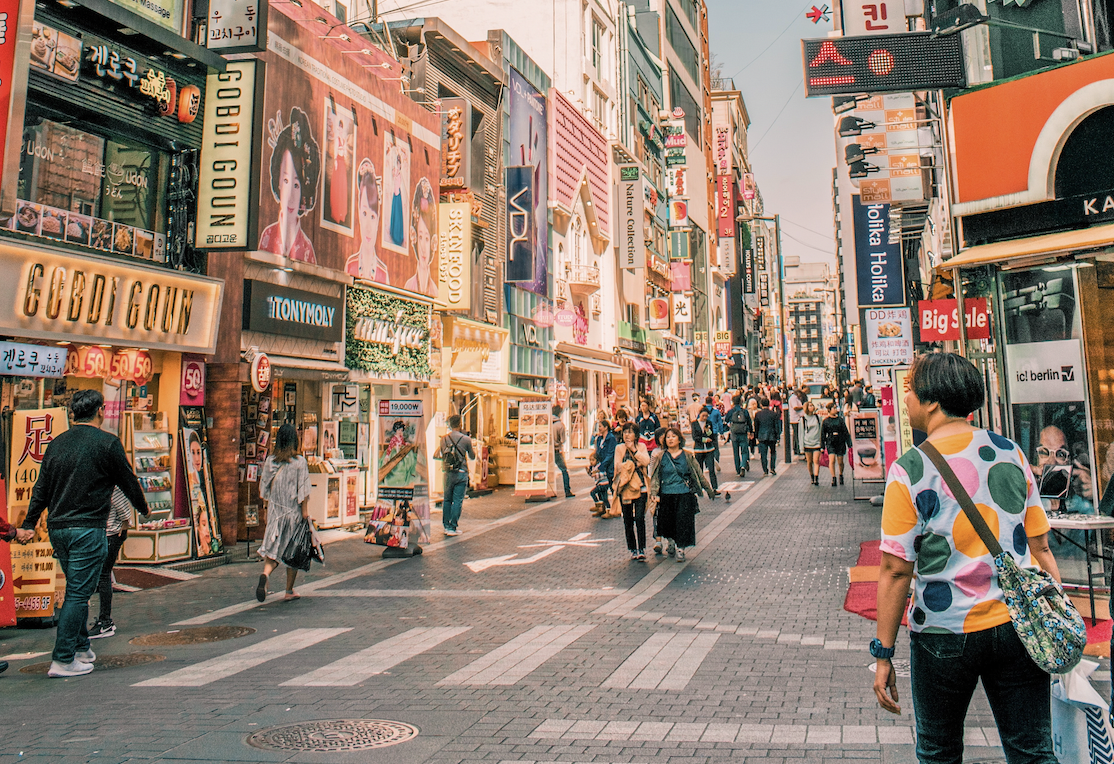 South Korea is on a trajectory to become a dominant innovation hub at global scale. The country's innovation ecosystem excels in all indicators, and is approaching the size of countries such Germany and France. The country now has 1,214 scaleup-sized companies, a 35% increase from 2020. Capital investments more than doubled over the same period reaching the cumulative volume of $48.2bn. With 2.4 scaleups every 100,000 inhabitants — and roughly 2% of the country's GDP invested in the local innovation economy — South Korea is now outperforming, in relation to the size of its overall economy, ecosystems such as Germany and France. (Source: Mind the Bridge: Tech Scaleup South Korea, Report 2022).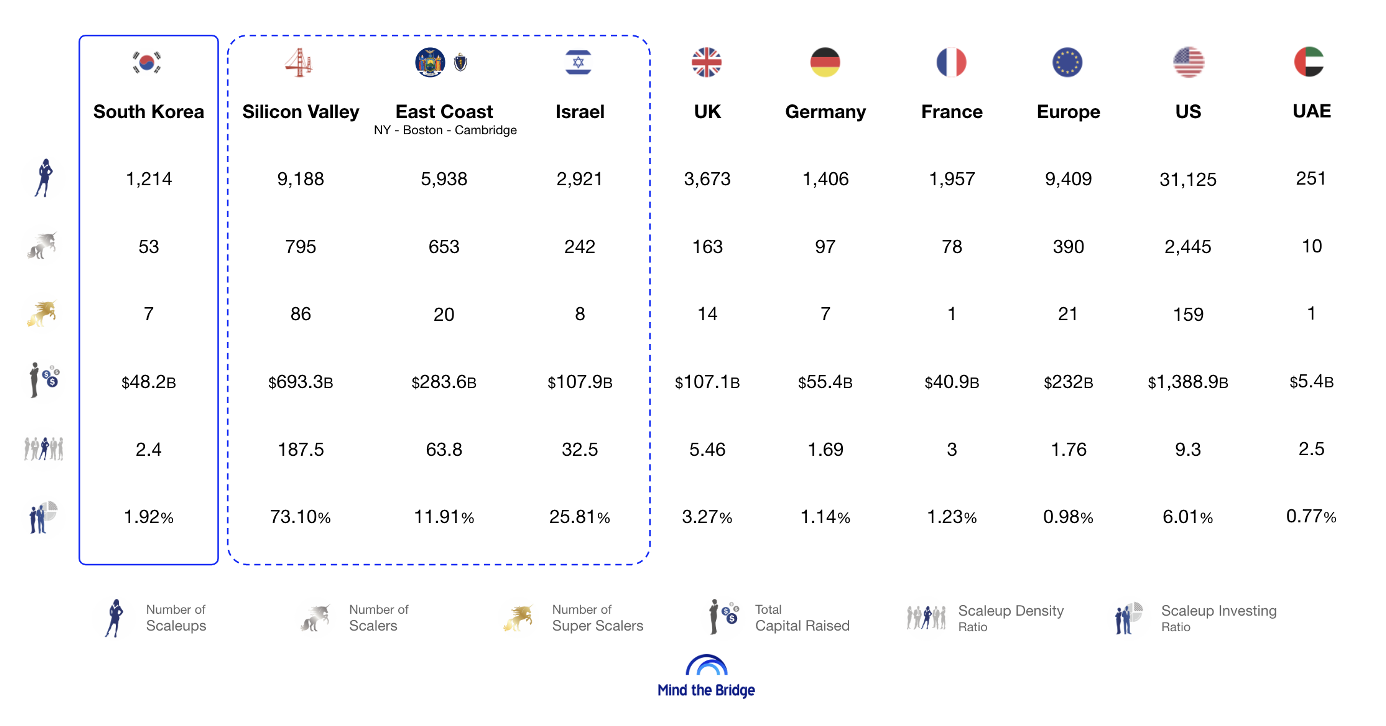 Korean corporates are among the key growth drivers.
Corporates — either through their CVC arms or directly (off-balance sheet investments) — have contributed to funding rounds totalling more than $17.3bn to date. This is 54% of total VC investment, up from 47% reported the year before.
As shown in the chart below, several large Korean corporations have set up funds in the last decade: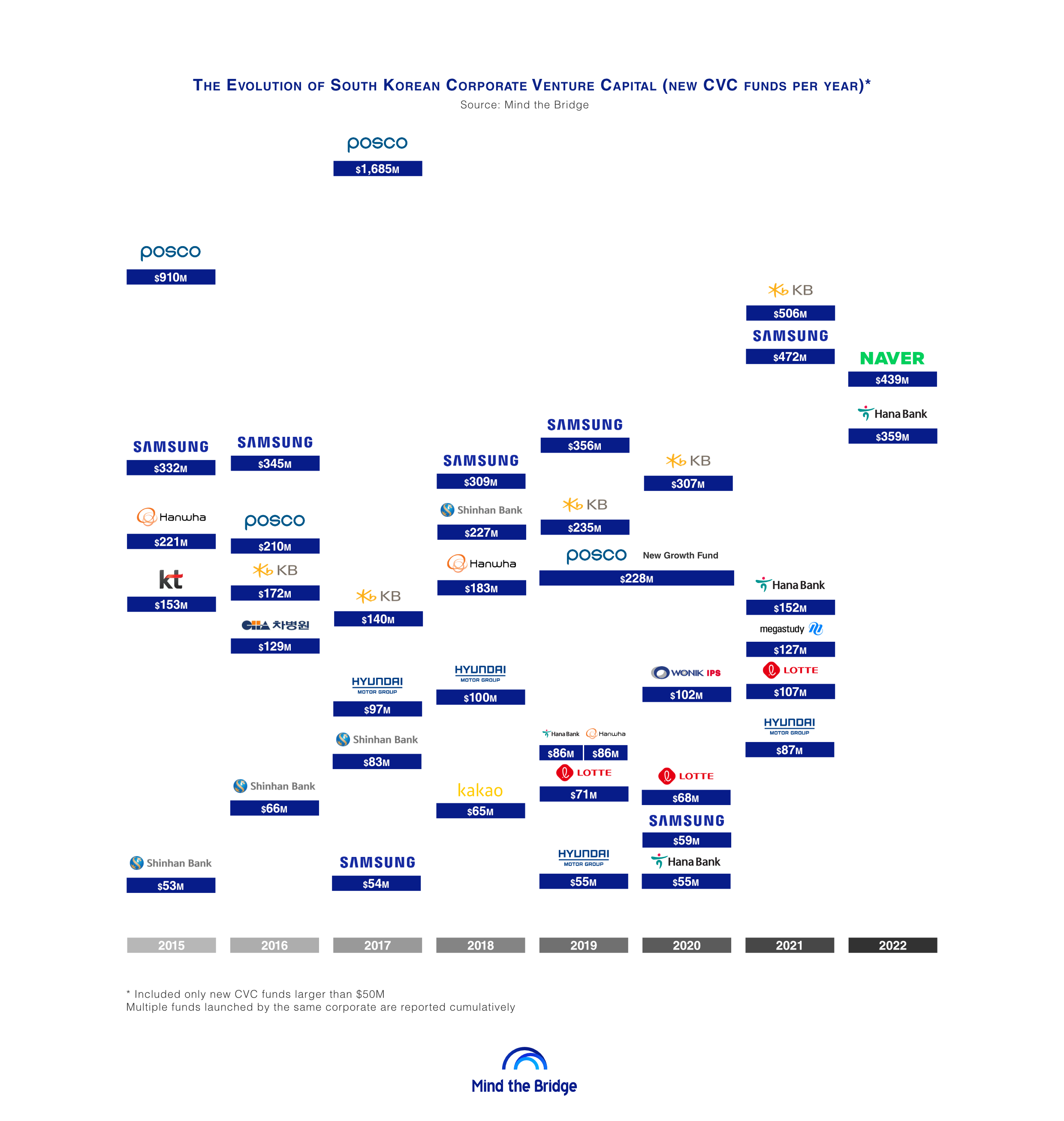 The recent upsurge in activity has been fuelled by the change of law in South Korea in 2021 that made it possible for South Korean Holding companies to establish financial firms for the first time. Before this, Korean corporates could not establish financial firms, including CVCs, as the law that required industrial and financial capital to be separated. Thanks to the backing of consistent requests by the Korean largest businesses, at the end of 2021, the Fair Trade Act was revised to allow this practice, fostering the creation of new CVCs to avoid limitations to economic development.
Both members of the "old economy" and the "new economy" appear to be interested in startup investments.
KB, the largest among banks in the country, has allocated $2.9 bn to CVC in the last decade.
Posco, the 4th largest global steelmaker, deployed $2.8bn (see the case study below for more details).
Samsung allocated funds for a total of $1.9bn.
Hanwha, Shinhan, and Hana — some of the most active corporates supporting the Korean scaleup economy — individually allocated between $0.7bn and $0.9bn.
"New economy" players Naver, Megastudy, and Kakao respectively deployed CVC funds of $800m $300m and $300m.
Conglomerates such as Hyundai,LG, and Lotte are also investing in startups through funds whose size ranges between $300m and $500m.
Since 2015 local corporates have set up new CVC funds with capital allocations adding collectively up to around $1bn per year. That means that over $14bn of total dry power is available to be invested in the local scaleup ecosystem. Forecasting further growth is an easy bet. (If you are interested to take a closer look, join our next South Korea Scaleup Summit on 2-3 June).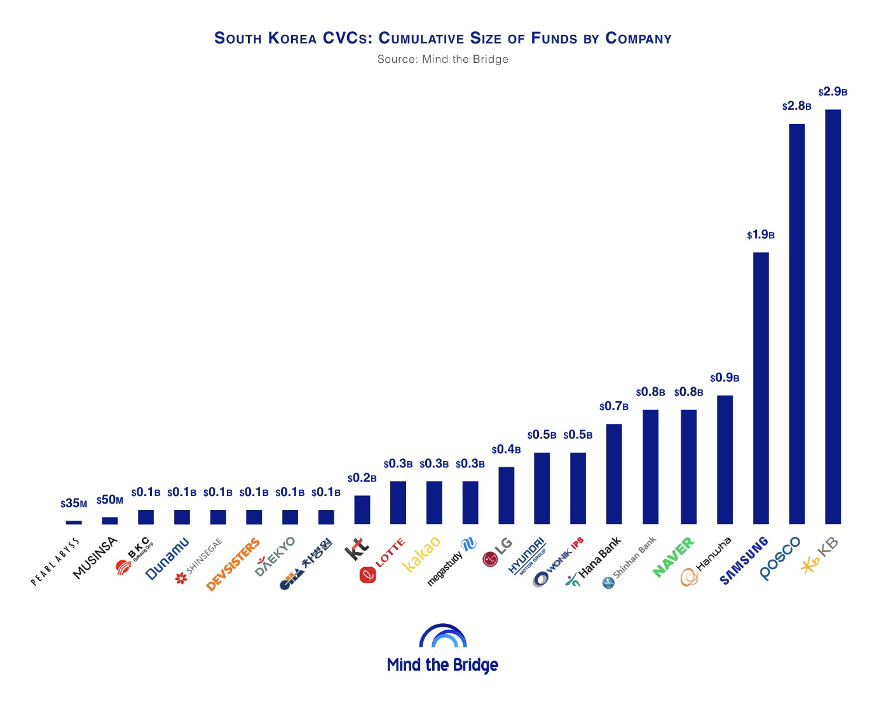 Case study: Posco
Posco, the world's fourth largest iron ore company after BHP, Rio Tinto and Vale, has been at the forefront of startup investments for several years, launching several funds to seize the right opportunities and acquire equity stakes in startups operating in strategic industries. It has significantly contributed to the rise of the South Korean CVC (and tech startup scene).
Posco's CVC strategy is to have a portfolio of funds that are very focused on a single vertical or main scouting area, such as energy, new materials and industry 4.0, among others.
For example, the "Posco GEM 1st Fund" launched in 2019, focused on funding social projects jointly with coal mining companies, while the "Posco New Growth Fund", founded in 2020, invests in startups, including ones that come through its own incubator programmes.
Posco also provides an excellent playground for young entrepreneurs, pulling together the capabilities of industry, academia, research and government. The Posco group supports POSTECH college, a private research university in Pohang, Korea, the RIST research center, and the Radiation accelerators Lab, and has around $2bn in R&D infrastructure. The Korean company's Venture Platform progamme took 19 of the startups it has invested in to the Consumer Electronics Show in Las Vegas at the start of the year.
---
Alberto Onetti is chairman and president of the Mind the Bridge Foundation.