Penske Media's $100m investment in Vox Media halved its valuation, as the digital media sector continues to consolidate while its companies struggle against prevailing trends.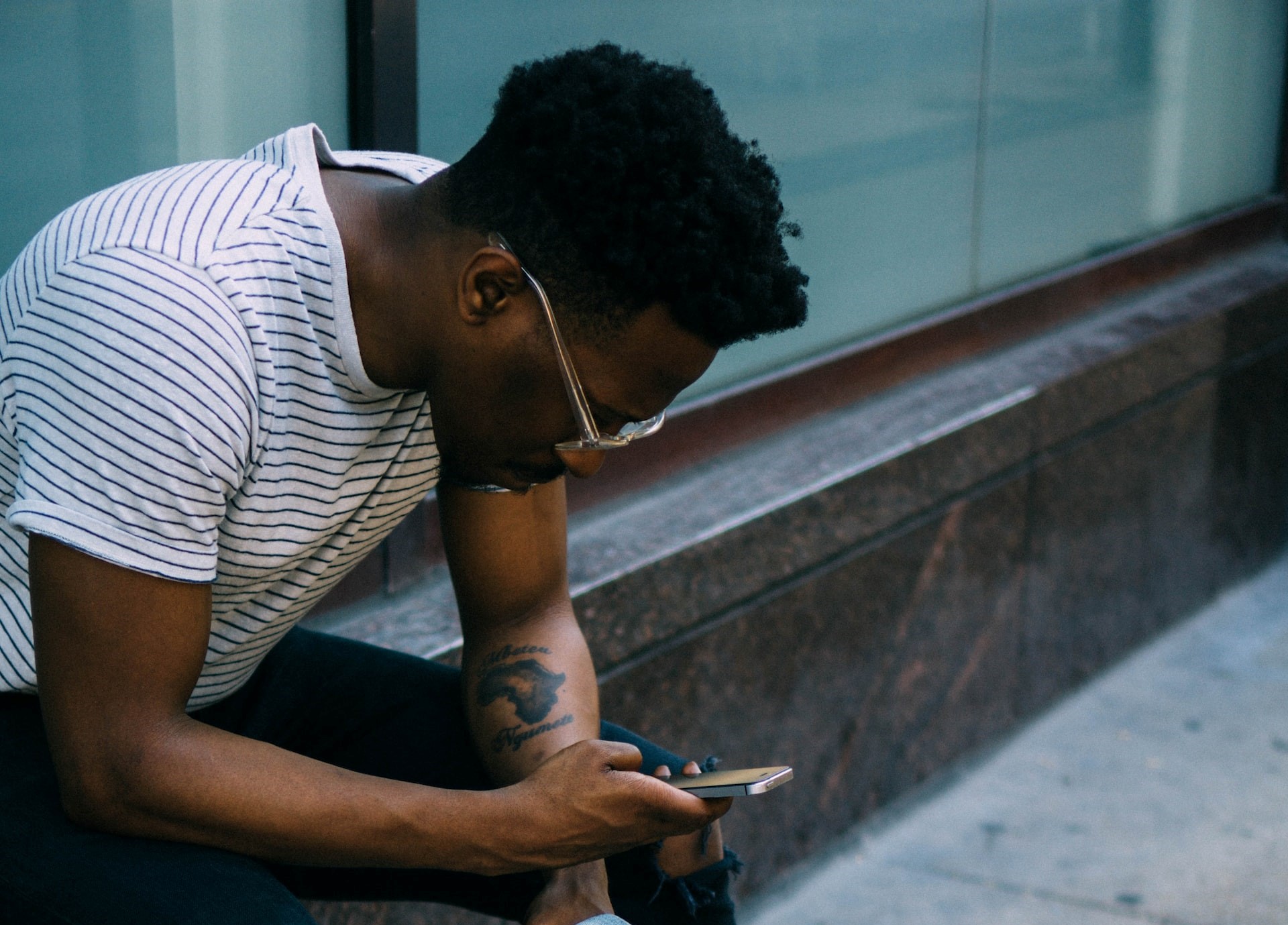 Digital media company Vox Media raised $100m from publishing group Penske Media this week at half its previous valuation, as the sector continues to experience consolidation and struggles in the wake of its mid-2010's boom.
Penske acquired a 20% stake through the deal, effectively valuing Vox at $500m, a marked contrast from 2015 when broadcaster NBCUniversal invested $200m at a reported $1.05bn valuation.
The NBCUniversal deal came at peak time for the sector, when established media groups sought to get in on the ground floor of the switchover to digital. Print media's readership was dying and the consensus that emerged was that digital media players such as Vox held the keys to the future, especially for multimedia groups seeking to cement their online footprint.
Vox was not the only company to rake it in during this period. NBCUniversal also backed Buzzfeed at a unicorn valuation, while Walt Disney invested in Vice Media in a deal valuing it at $3.8bn. Even a platform such as Refinery29, which never reached the same size as a Vox or a Buzzfeed, hit a $500m valuation with corporate help.
The boom was not to last however, as the graph below shows. Venture capital funding for digital media platforms peaked in 2014 and while deal volume stayed steady through 2018, that has also dropped in recent years. Only 12 companies raised funding in 2022, taking in a total of just $65m, just over 10% of the cash pulled in eight years earlier.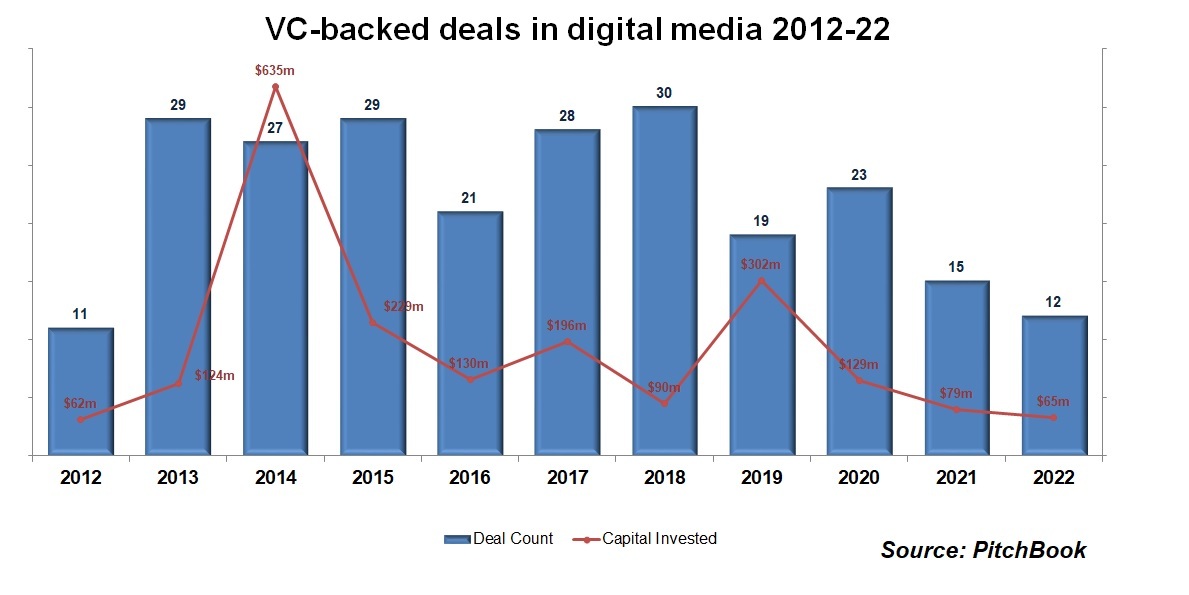 Although valuations for digital media companies have dropped, many of those businesses have actually grown larger as narrowing margins and readership have led to consolidation.
Take Vox for example. At the time of the 2015 round, it encompassed a range of culture and lifestyle platforms covering Recode (technology news), SB Nation (sports), Polygon (gaming) and Eater (food).
The company bought New York Media in 2019 and Group Nine Media in 2021, adding brands such as New York Magazine, Thrillist, NowThis and The Dodo. Group Nine raised money at a $500m valuation in 2019, the same valuation Vox now has in total. When Vice bought Refinery29 in 2019, the combined business was valued at $4bn, a haircut of more than $2bn from their peak valuations.
Why has digital media been suffering?
There are several reasons for the overall decline in the sector, although perhaps the largest was the dependence of many companies on Facebook to drive traffic and therefore advertising revenue. But when Facebook began hosting articles in its news feed, that revenue was essentially transferred over without the costs.
Several digital media platforms invested in building out video offerings, with Vox among the companies to have formed its own programming arm – Vox Media Studios – only to see video de-prioritised in the Facebook algorithm. When the covid-19 pandemic hit in early 2020, ad spending fell across the board.
These changes would have had a great deal of impact on their own, but they came at a time when the online media industry as a whole was diversifying with the growth of podcasts and the increased presence of specialist online streamers as well as the emergence of newsletter subscription service Substack as a viable alternative for writers with big followings.
The end result is that while it has been growing in size, Vox has also been cutting staff, laying off 6% of its employees in 2020 and 7% last month. People familiar with the matter told The New York Times it has been shopping some of its media properties around to potential buyers.
The deal makes Penske the largest investor in Vox. It increases the firm's footprint in digital media, coming in the wake of a series of acquisitions focusing on traditional entertainment media properties such as Variety, Rolling Stone and Artforum.
Vox Media co-founder and CEO Jim Bankoff said in a statement announcing the deal that it will use the capital to grow its existing brands and explore future acquisitions, signalling that online media consolidation is set to continue. It's just that the profile of the corporates behind it has changed.
The big investors during the boom period – the likes of multimedia groups such as NBCUniversal and Turner Broadcasting – have largely withdrawn, having made big losses, while publisher-focused firms such as Penske and The New York Times, which bought the likes of Wordle and The Athletic in recent months, are taking the opportunity to grow their reach.
In a sector where investments are risky, you need to be sure you're strategically committed in the long term.
Photo courtesy of Derick Anies via Unsplash