Maersk is transforming from a shipping line to a tech-powered logistics company and Shereen El Zarkani, head of Maersk Growth, how startups will play a part.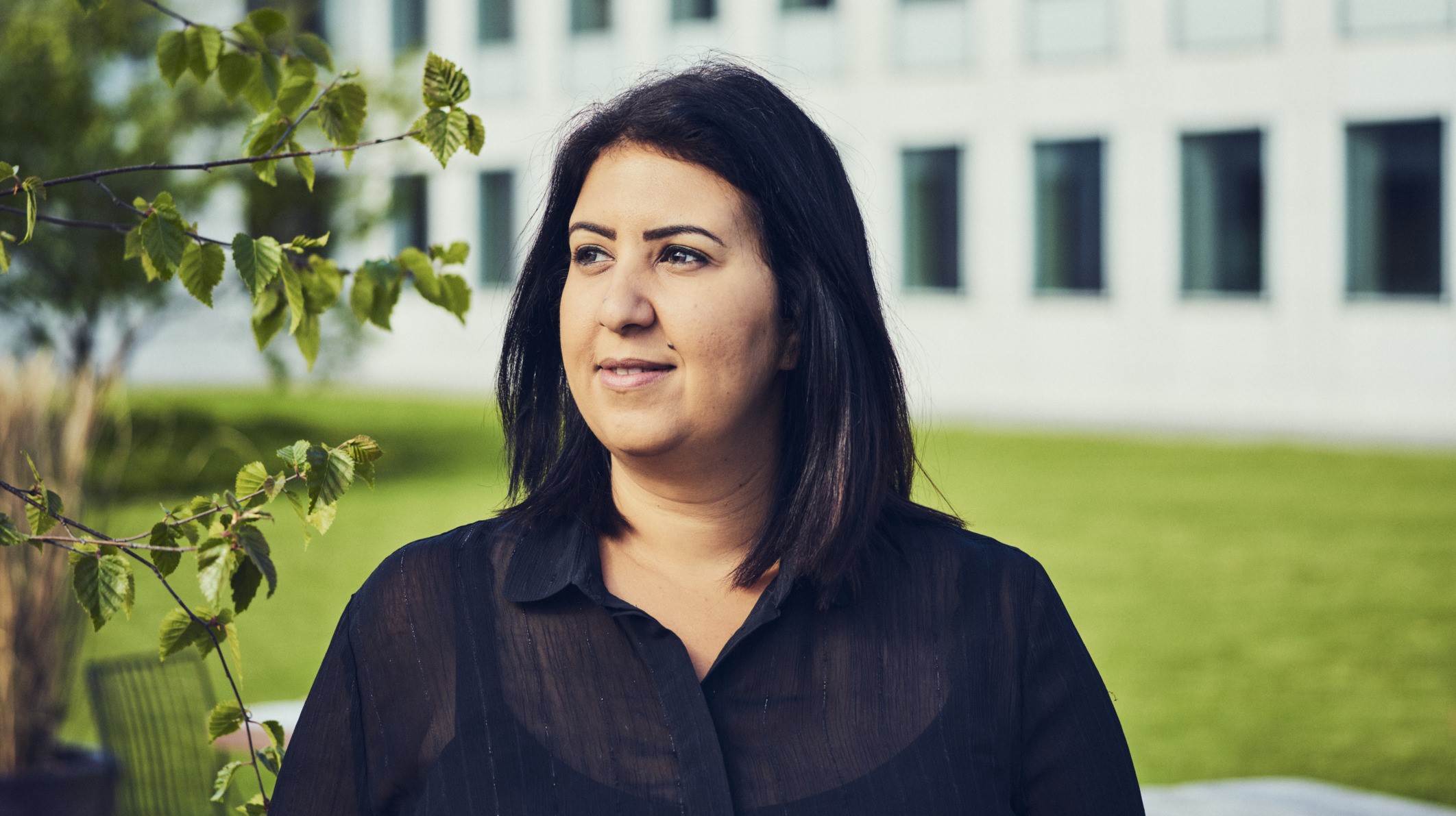 Maersk has been the world's biggest container shipping firm for over a quarter of a century, but the supply chain crisis triggered by the Covid-19 pandemic has highlighted why the group needs to change, says Shereen El Zarkani, head of its Maersk Growth unit.
"I think the pandemic showed what we already knew but maybe the rest of the world wasn't aware of: how fragmented and fragile supply chains are," El Zarkani tells Global Venturing. "Everybody suffered in the last couple of years in some shape or form and we believe the underlying cause is a lack of technology.
"There is tremendous interest, backed by money flowing into supply chain technology, that we have not seen in previous years. Up until 2018 or 2019, the VC money that went into supply chain and logistics tech combined, globally, was $3bn, $4bn, $5bn. In 2018 and 2019 it was closer to maybe $8bn or $9bn, but then in 2021 it was $52bn. There's been a huge jump."
Supply chains have become increasingly global in recent years, with raw materials being transferred to other countries to be assembled into products consumed elsewhere. But the complexity of that approach, which relies on a 'just-in-time' structure, makes it vulnerable to delays, something that became very clear during the pandemic.
Global product demand fell while lockdown measures made it more difficult to staff warehouses and shipping depots. Add that on to the global semiconductor shortage and the Russian invasion of Ukraine last March, and we're still seeing the widespread effects of global supply chains being disrupted. For Maersk, it's accelerated an evolution of the company, and Maersk Growth is playing an important part.
"We're in the midst of a very intense transformation, from being just a shipping line moving stuff in containers to an end-to-end integrated logistics company powered by technology," El Zarkani says. "And we're very deliberate in that we want to do it with technology and not by throwing armies of people at it, as is typically done in our industry.
"Even though we have hired amazing tech talent in the last 24 months and now have upwards of 2,000 tech engineers, we just don't have time to build everything because we're really building a brand-new tech stack. So, we believe partnering with startups and others in the ecosystem is essential. In particular, some of the problems we have to solve, like decarbonisation, will never work if we don't because it's really an ecosystem play and not an individual company play."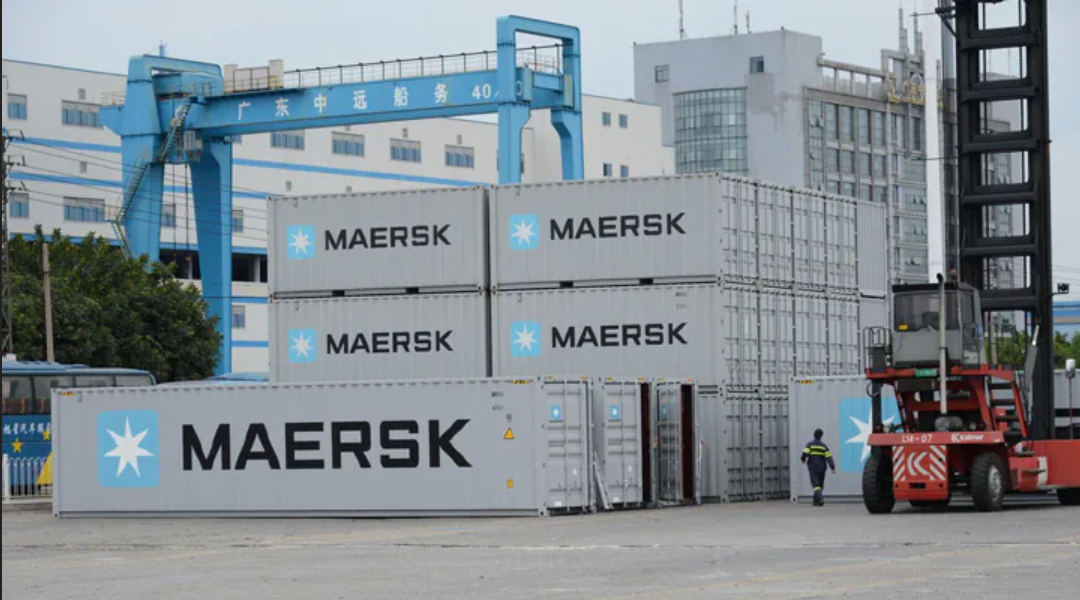 Logistics: a diverse technology space
Maersk Growth invests at early stage, generally providing $3m to $5m per deal. It launched a debut fund in 2018, followed it with a second in 2022 and has a separate allocation for investment in green fuels which have bigger ticket sizes and longer horizons, all adding up to roughly $500m in total.
But what kinds of technologies is the unit backing? They range from obvious solutions like warehouse robotics or trade finance providers to areas as diverse as electric vehicles or autonomous negotiation and document processing software. In each case, they are products beyond the scope of what Maersk itself would build but can be integrated into its workflow across different parts of the system.
One form of technology that has been a boon during the supply chain crisis has been tracking software which lets customers see where their goods actually are. But focus is now moving on from just tracking to what El Zarkani calls actionability, the ability to rapidly speed up and slow down supply when necessary. If there's another pandemic, logistics providers should in theory be able to react far more quickly.
Another key area is climate tech. Everyone in the industry is aware logistics needs to be decarbonised, and a company like Maersk can help de-risk its early-stage investments through offtake agreements to buy a portfolio company's product upfront. This is something it already does with green fuel suppliers.
"Corporates have an important role to play in the climate tech space," El Zarkani says. "Software alone won't decarbonise the world, so we really need the deep tech hardware piece to come. Corporates like us know assets and we're comfortable with them, they don't scare us away. So, it's really combining innovation with that.
"I'll take green fuels as an example. We have gone ahead and invested in green methanol-powered ships but there isn't enough of a supply anywhere in the world for that, and we're getting the first ships by the end of this year. So, we are scouring the earth for green methanol projects, because we know we have to build the supply bit by bit from various players, startups, governments and so on."
The supply chain crisis has lessened in recent months as labour shortages have eased and demand fallen due to an economic squeeze in many economies. But its impact has led to a sea change according to El Zarkani, with chief supply chain officers playing more senior roles and having greater access to CEOs. That means Maersk Growth's startups are more likely to see their technology adopted on a macro level.
"We're very excited, we think there are a number of cool emerging trends that are coming and, the current economic situation notwithstanding, I think it's really important to realise the fundamental issues with the supply chain didn't go away," she says. "People just stopped buying and spending as much.
"But the pandemic showed those issues are still there. The fact that now there is recession and inflation just means the pressure is off, but the problems are still there and they can't be unseen."