Bangkok-based Vorawan Wangpanitkul moves up at SCBX's corporate venturing unit after a three-year stint as principal.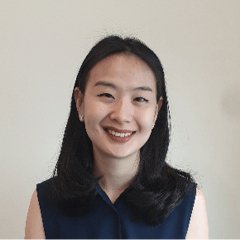 SCB 10X, the corporate venture capital unit of Thailand-based financial services conglomerate SCBX – which also owns Siam Commercial Bank – has promoted Vorawan Wangpanitkul to partner after seven years at the firm.
Before being made partner last month, Wangpanitkul spent three years as principal, a role she began just before the unit was rebranded from Digital Ventures in early 2020.
Wangpanitkul initially joined as an associate the same year that the unit was established in 2016, before taking up senior associate and principal roles.
The unit focuses on investments across fintech, blockchain, the internet of things, deeptech, digital work and digital health. According to its website, SCB 10X has made 58 investments to date across 15 countries.
Prior to her tenure at SCB 10X, she worked at financial services group Citi for nearly four years, first as a management associate and then as a relationship manager.
Fernando Moncada Rivera
Fernando Moncada Rivera is a reporter at Global Corporate Venturing and also host of the CVC Unplugged podcast.