Nvidia GPU Ventures founder Jeff Herbst gives us the lowdown on the frontier tech fund he has put together with former Samsung Ventures MD Jay Eum.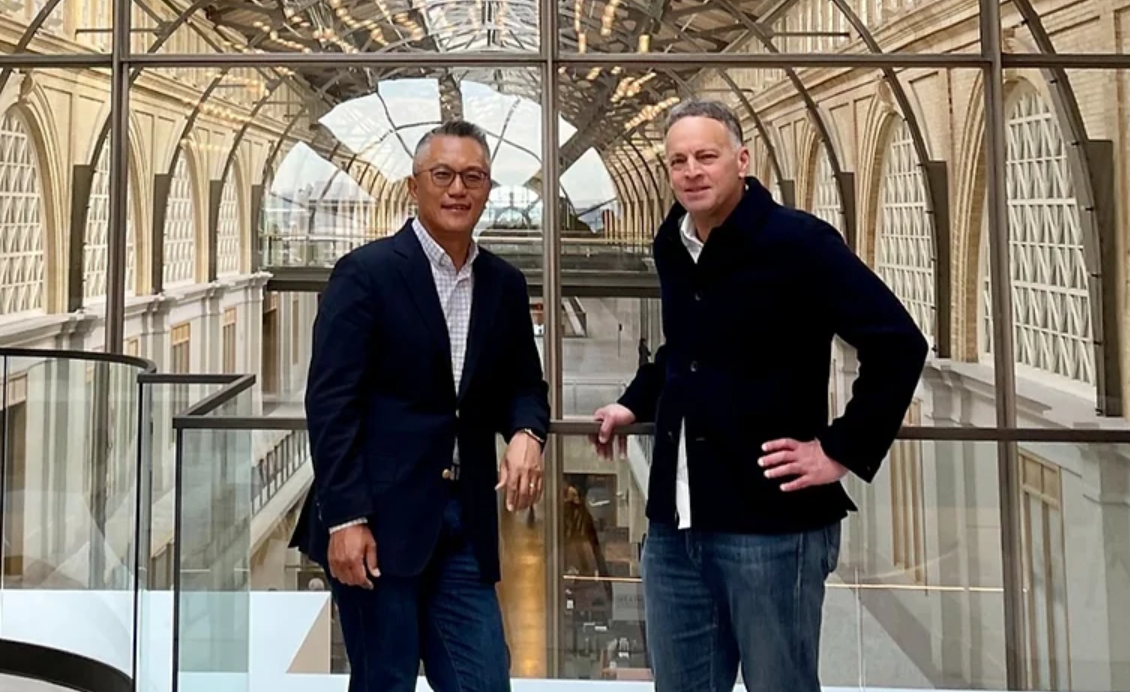 GFT Ventures, a venture capital firm founded and headed by two prominent ex-corporate venturers, publicly launched its debut fund this week, having closed it at $140m.
The firm is headed by managing partners Jeff Herbst, who spent 20 years leading business development at graphics chipmaker Nvidia, launching its Nvidia GPU Ventures unit in the process, and Jay Eum, a former managing director at Samsung Ventures who later helped set up VC firm TransLink Capital.
GFT Ventures invests in frontier technologies like artificial intelligence, data science and autonomous machines, and Herbst tells Global Corporate Venturing it is looking to come in at seed or series A-stage, once a startup is past the development phase.
"We look for companies that have already developed a product and have first customer traction, initial revenues or some early indication of future success to measure," he says. GFT Ventures' sweet spot is $3m to $4m for its first investment, and it will generally look to take a 10-15% stake through that deal.
Global Corporate Venturing has contributed a minor amount to GFT Ventures' Fund I, and while he cannot disclose the identity of its other limited partners, Herbst reveals the LP list also features at least four corporate backers, some of which are situated in Asia and oversee their own CVC units.
The corporates make up about 15-20% of the capital for the fund but have no influence on its strategic direction – "They just want us to be their eyes and ears around the world with respect to AI," Herbst says – and he and Eum have leveraged their experience to build up a network of corporate partners outside of the firm's financial backers.
"We will test some of the business models on them before we invest and get their ideas on whether these companies have a viable product, something they would be interested in partnering with or consuming at some point," Herbst says.
"Then, once we've invested, we have the ability to go back to these partners and try to convince them they should partner with or buy from our companies. It's a huge differentiator, not only do we have the expertise in AI, data science and deep tech, we have these relationships.
"Because at the end of the day, money is just money. We find that the best companies want the best VCs who can offer them the best help. We pick our sweet spot, which is first customer traction. That way, we can help with strategy, go-to-market activities and partnerships."
GFT Ventures has a relatively small investment team, with Herbst and Eum joined by two partners, and it is initially focusing on the US and Israel, a decision Herbst explains is due to the firm's size. They view the US, Israel and China as the three key markets in their technology area, and although they have Chinese LPs, regulatory issues rule out investing in the country right now.
The first 10 portfolio companies for GFT Ventures include digital asset staking startup Figment and self-driving technology developer Mars Auto, and Herbst describes deal flow as "amazing". He previously helped set up Nvidia's Inception initiative, which helps startups access expertise and introductions to investors, and he estimates some 15,000 startups have passed through the programme, giving him visibility not only among entrepreneurs but other investors, bankers and laywers.
"We aren't the typical deal-chasing VCs because we have subject expertise. We look for things that might be at an inflection point and a lot of VCs would not be comfortable investing in, but we are, because we understand where the market is going and we have better insight and pattern recognition on the future success of these companies," he says.
"That's the skillset you need as a VC. If you just chase the hottest deals everyone else is chasing, you might get into the deals but you might have a hard time making money in the long run. You need to have the ability to dig in, have conviction and recognise the patterns from what you've done in the past."