Miles Gerson, formerly senior investment director at Takeda Ventures, has been promoted to executive investment director.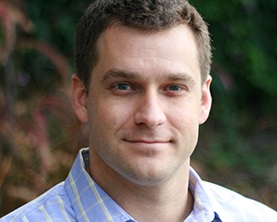 Japan-headquartered pharmaceutical firm Takeda has promoted Miles Gerson to executive investment director and partner for its US-based corporate venturing arm, Takeda Ventures.
Formed in 2001, Takeda Ventures has offices in Cambridge, Massachusetts and San Diego, California. The unit invests in life sciences technology developers working in areas such as oncology, gastroenterology, neuroscience and rare diseases.
Takeda Ventures hired Gerson as a partner in early 2020 before taking up an additional senior investment director role a year and a half later. In the latter role, he also served as interim head of gastrointestinal business development.
Gerson sits on the boards of several portfolio companies, including Zelluna Immunotherapy, Integra Therapeutics and Catamaran Bio.
Before joining Takeda, Gerson was senior director of business development and legal affairs as well as corporate counsel and compliance officer at Viridian Therapeutics, the thyroid eye disease therapy developer previously known as MiRagen Therapeutics.
With 70 active portfolio companies, Takeda Ventures is led by global head Michael Martin and features partner Jiaping Gu, senior manager Jim Silva as well as senior investment directors and partners Sacha Mann and Victor Stone.