The Malaysian conglomerate's CVC plans to raise external capital in the future, potentially giving foreign investors access to the Southeast Asian tech ecosystem.
Genting Ventures stands out when compared to its peers in Southeast Asia thanks to its parent firm's reach across various sectors, Josie Lai, head of Malaysian conglomerate Genting Group's corporate venturing arm, tells Global Corporate Venturing.
Genting Group operates across several industries such as casino, real estate, energy and life sciences. Few corporates in the casino and hospitality industry actively invest in Southeast Asian startups.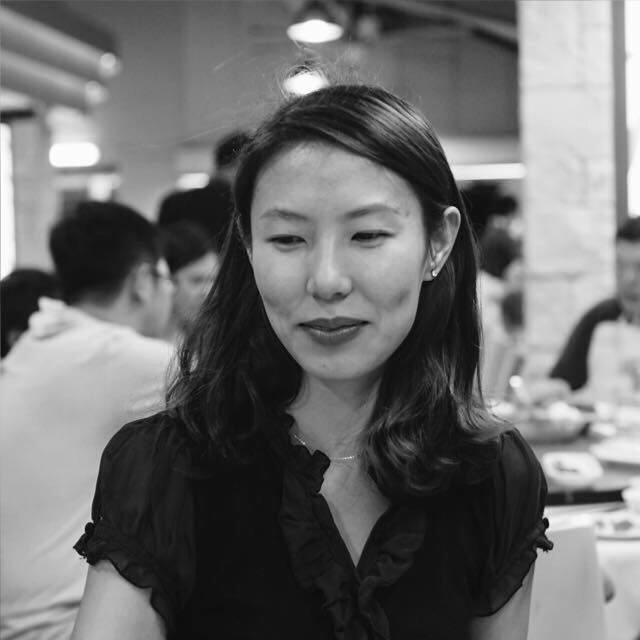 "That gives us a very unique position in terms of credibility and the resources that we can provide to the entrepreneurs," Lai says.
Launched in 2019, Genting Ventures runs a financially driven fund targeting gaming, hospitality, agtech, fintech and foodtech. Overall, it manages about $80m, drawing some funds from Genting's balance sheet for certain strategic investments. In the future, the unit hopes to bring in external limited partners as well.
Although Genting Ventures invests globally with a portfolio spanning across the US, Europe and northern Asia, it has a strong emphasis on Southeast Asia. The unit has scored three exits including TabSquare.ai, a Singaporean restaurant management platform, in an acquisition.
Financial returns come first
Genting Ventures has some 20 portfolio companies, in addition to a legacy portfolio it manages for its parent firm. It has also invested in unnamed VC funds that invest in Southeast Asian fintech, global mobile gaming, web3 and Indonesian startups.
The venture unit prioritises financial returns before strategic considerations. While the parent firm occasionally provides its resources to the unit's portfolio companies and forms specific commercial partnerships, Genting Ventures plays a neutral role.
Lai says the unit facilitates introductions between business units and portfolio companies, but its contribution generally involves introducing innovative technologies that hold potential benefits for Genting and its business units.
Collaborations between portfolio companies and Genting
While Genting Ventures focuses on financial returns, the unit also introduces later-stage gaming companies to its parent company's subsidiaries, particularly its US divisions such as its hotel, entertainment and retail business Resorts World in New York and Las Vegas.
Gaming Analytics, a San Francisco-based casino analytics platform, and Sightline, a cashless payment platform in Las Vegas, are among the portfolio companies that were introduced to Genting's US businesses.
In Southeast Asia, Genting Ventures facilitates partnerships between foodtech startups and restaurants operated at Genting's resorts. Indonesian fresh food marketplace DishServe and TabSquare are a couple of examples.
Indonesia has been a crucial market for Genting Ventures, which has invested in companies such as online sports platform Evos Esports and farming digitalisation technology company Eratani.
But, as Indonesia's ecosystem becomes more mature, valuations are rising. Lai and her team are exploring other markets in Southeast Asia such as Vietnam where valuations are lower. Last month, Genting Ventures invested in Gimo, a Vietnamese fintech company that helps underbanked workers to receive pay cheques.
It is also considering expanding in other Asian countries. Philippines and Malaysia – where the corporate parent is headquartered – are potential markets for Genting Ventures, where its global presence can help entrepreneurs expand beyond the region, says Lai.
Deals involving Genting Ventures
| Companies | Description | HQ location | Round | Round size ($m) | Deal date | Investors |
| --- | --- | --- | --- | --- | --- | --- |
| Bukalapak | Bukalapak.com is an Indonesian e-commerce company. | Indonesia | G | 400 | 05/01/2021 | BRI Ventures, Elang Mahkota Teknologi, Genting Ventures, GIC (Singapore), Mandiri Capital Indonesia, Naver, SC Ventures, Standard Chartered |
| Sightline Payments | Provider of electronic payments and mobile application development services designed to help gaming industries move towards a cashless system. | Las Vegas, US | N/A | 100 | 01/04/2021 | Cannae Holdings, Genting Ventures, Point Break Capital, Searchlight Capital Partners, Shift4 Ventures, Vectr Ventures |
| Transak | Developer of a cryptocurrency payment platform intended to facilitate the buying and selling of crypto assets with a bank transfer. | New York, US | A | 20 | 30/05/2023 | Animoca Brands, Axelar, Azimut Investment Management, CE Innovation Capital, Charles Delingpole, Genting Ventures, IOSG Ventures, Istari Ventures, Jan Hammer, KX Systems, LAUNCHub Ventures, MZ Web3 Fund, No Limit Holdings, Sandeep Nailwal, SBI Ven Capital, Signum Growth Capital, Suji Yan, The LAO, Third Kind Venture Capital, Tokentus, UOB Venture Management, Woodstock Fund |
| Gimo | Developer of financial software designed for payroll solutions and services to employees and businesses. | Vietnam | A | 17.1 | 24/07/2023 | AlteriQ Global, Blauwpark Partners, Genting Ventures, George Kent (Malaysia), Integra Partners (Singapore), Resolution Ventures, ThinkZone Ventures, TKG Ventures, TNB Aura, Y Combinator |
| Evos Esports | Developer of an online sports platform intended to build the landscape for e-sports. | Indonesia | B | 14.8 | 09/03/2021 | Genting Ventures, Indogen Capital, Insignia Venture Partners, Korea Investment Partners, Mirae Asset Venture Investment, Motoya Investment Asia, Woowa Brothers |
| Cellmeat | Producer of cultured meat intended to create sustainable meat without animal slaughter. | South Korea | A | 13.11 | 25/05/2023 | BNK Venture Capital, Genting Ventures, NAU IB Capital, NH Venture Investment, Strong Ventures, Wonik Investment Partners, Yukyung PSG Asset Management |
| Hoolah | Provider of payment services intended to permit consumers to buy now and pay later. | Singapore | A | 9.5 | 05/03/2020 | Allectus Capital, Genting Ventures, iGlobe Partners, Maximilian Bittner, Tim Neville |
| Eratani | Developer of financial support and education platform designed to digitise upstream and downstream processes. | Indonesia | N/A | 7.39 | 10/07/2023 | AgFunder, Ascend Angels, BIG Ventures, Genting Ventures, Orvel Ventures, SBI Ven Capital, TNB Aura, Trihill Capital |
| TabSquare.ai | Operator of a restaurant management platform intended to leverage consumer data and deep learning algorithms in the food and business industry. | Singapore | B | 7.2 | 10/10/2018 | Ax Ventures, Coca-Cola Amatil, Genting Ventures, InnoVen Capital, Kakaku.com, MAVM Angels Network, Resorts World, Walden International |
| Jatri | Developer of bus ticketing and tracking platform intended to help commuters travel better. | Bangladesh | A | 5.2 | 15/04/2023 | Alsa Ventures, Brain Too Free Ventures, Dallas Venture Capital, Doha Tech Angels, Genting Ventures, Reflect Ventures, Sabr Capital, SBK Tech, Tocumsef Capital |
| Oddin | Developer of esports betting technologies designed to provide esports odds feed and risk management services. | Czech Republic | A | 4.5 | 16/08/2022 | Genting Ventures, Presto Ventures, Velo Partners |
| Fasal | Developer of an artificial intelligence-powered internet of things platform designed to simplify the process of cultivating crops. | India | A | 4.25 | 22/11/2021 | 3one4 Capital, Antares Capital, Genting Ventures, Omnivore Capital Management, Sandeep Singhal, Wavemaker Partners, Yield Lab |
| Beryllium | Developer of fantasy market games intended to blend the worlds of sports and finance. | Singapore | N/A | 3.6 | 05/04/2021 | Bullpen Capital, Genting Ventures, Velo Partners |
| PasarMikro | Operator of an agro-trading platform intended to support Indonesian farmers through their agricultural commodity marketplace software. | Indonesia | N/A | 2.5 | 04/11/2022 | 1982 Ventures, Genting Ventures, Resolution Ventures, Trihill Capital |
| PlayStudios | PlayStudios develops and operates online and mobile social gaming applications, many of which incorporate a loyalty program offering real-world rewards provided by a collection of awards | Las Vegas, US | C1 | 2.47 | 11/07/2018 | Genting Ventures |
| Gaming Analytics | Developer of casino analytics platform designed for casino operators to access and analyze data. | Novato, US | N/A | 2.4 | 17/05/2019 | Genting Ventures |
| Esports Players League | Operator of a global media network intended to organize sports tournaments and events. | Singapore | N/A | 2.26 | 11/05/2021 | Genting Ventures, iCandy Interactive, Infinity Ventures Crypto, Puncak Geliga Capital, RightBridge Ventures, Sedania Innovator, Warner Music Group |
| Avant Meats | Developer of a biotechnology platform designed for the production of fish and functional marine proteins directly from fish cells. | Hong Kong, China | A2 | 2.1 | 01/02/2023 | AngelHub, Genting Ventures, Plantbase VC, S2G Ventures, SGInnovate |
| DishServe | Developer of a cloud kitchen platform designed to upgrade underutilized kitchens to deliver food without providing a dining area. | Indonesia | N/A | 1.05 | 09/11/2021 | 300x Ventures, Genting Ventures, Insignia Venture Partners, MyAsiaVC, Ratio Ventures, Rutland Ventures, Stonewater Ventures |
| Pass3 (formerly Play3) | Developer of a web3 platform intended to bridge traditional gamers toward blockchain gaming. | Singapore | N/A | N/A | 19/05/2022 | Bora Chain, Genting Ventures, Shima Capital, Sino Global Capital |
*Exited investments in boldface
Source: PitchBook