Why are these corporates investing in wildfire monitoring systems? Pano CEO Sonia Kastner tells us about the strategic link and how the wildfire epidemic can be brought under control.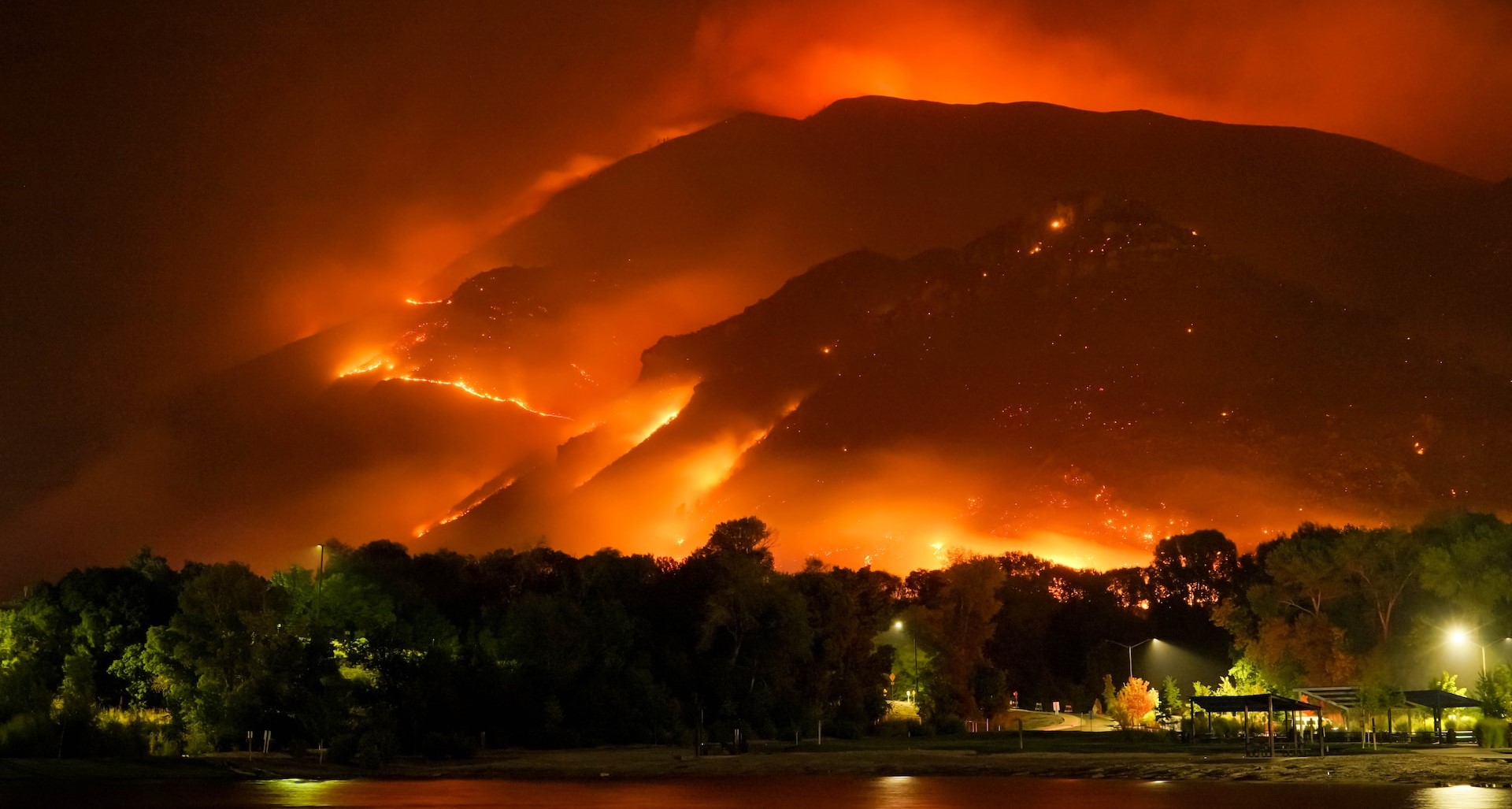 The climate crisis is creating unexpected partnerships, with wildfire monitoring service Pano AI recruiting T-Mobile and Salesforce as backers this week, taking its series A funding to $37m.
The area of land burned in wildfires each year has been increasing over the past few decades. Over 2 million acres of land was decimated by wildfires in the US last year according to US government figures, with smoke from these fires turning the sky across most of the country's east coast orange last month.
"Because of climate change and other factors, fires have been spreading more quickly lately," Pano founder and CEO Sonia Kastner (pictured) tells Global Venturing. "The winds are a lot faster, the fuels are dryer, the days are hotter, and all of that is causing fire to go from five or 10 acres to hundreds of acres or thousands of acres in the course of a day."
Finding better ways of detecting and fighting fires has become increasingly urgent, and this is where Pano AI believes it has a solution.
Firefighting traditionally involved bystanders calling in an alert, a fire agency sending a truck to confirm, and resources being gradually added to fight the fire as it grew.
But strategies have changed in recent years. It makes more sense to deploy the big guns like helicopters, planes and bulldozers to stop a fire before it can grow to that point – a technique Kastner likens to cancer treatment – and Pano's technology can assist that by tracking them early.
The company operates a range of dual-camera systems mounted on hilltops with a 10-mile range of sight. The cameras move in a 360-degree rotation each minute and use artificial intelligence and computer vision to detect smoke, combining that with other points of information like 911 calls or thermal heat detection from geostationary satellites.
Then, when it can confirm the extent and location of the fire, emergency services can be alerted right away and those big resources can be sent out.
"This is happening with our systems week after week after week during fire season," Kastner says. "We had one last week in Oregon, the Kutch fire, where we detected it, pushed out our alert 15 minutes before the first 911 call. That call didn't have any location information, so they told us it would have taken hours for them to drive around and find that fire.
"We provided location information and a visual hours earlier, they were able to marshal a strong response, they got there when it was small, nipped it in the bud and it caused no damage. They told us: 'If it had not been for Pano, we would still be battling this fire days later'."
The corporate connection
Pano added $17m in a series A2 round, with T-Mobile investing through 5G fund T-Mobile Ventures and Salesforce contributing through subsidiary Salesforce Ventures' Impact Fund.
Having a mobile network operator and an enterprise software provider funding fire detection may seem a stretch, but Pano's technology is a practical application of network connectivity and cloud data, which makes this investment a good fit for both corporates.
Pano's systems use 5G connectivity for their communication, having just upgraded from 4G. For consumers upgrading to 5G just means buying a new sim card, but is much more complex for organisations. T-Mobile offered extensive technical support for Pano as its primary provider – and also allows Pano to install systems on its 5G towers.
"And they've offered us operational support that has allowed us to get up on towers much more quickly," Kastner says. "Which is essential because fire season doesn't move.
"Whenever we get an order from our customer, regardless of when it comes in, we have to get those systems installed in time for fire season. T-Mobile's expertise in installing ruggedised equipment on towers in remote locations has been essential to our ability to expand so quickly."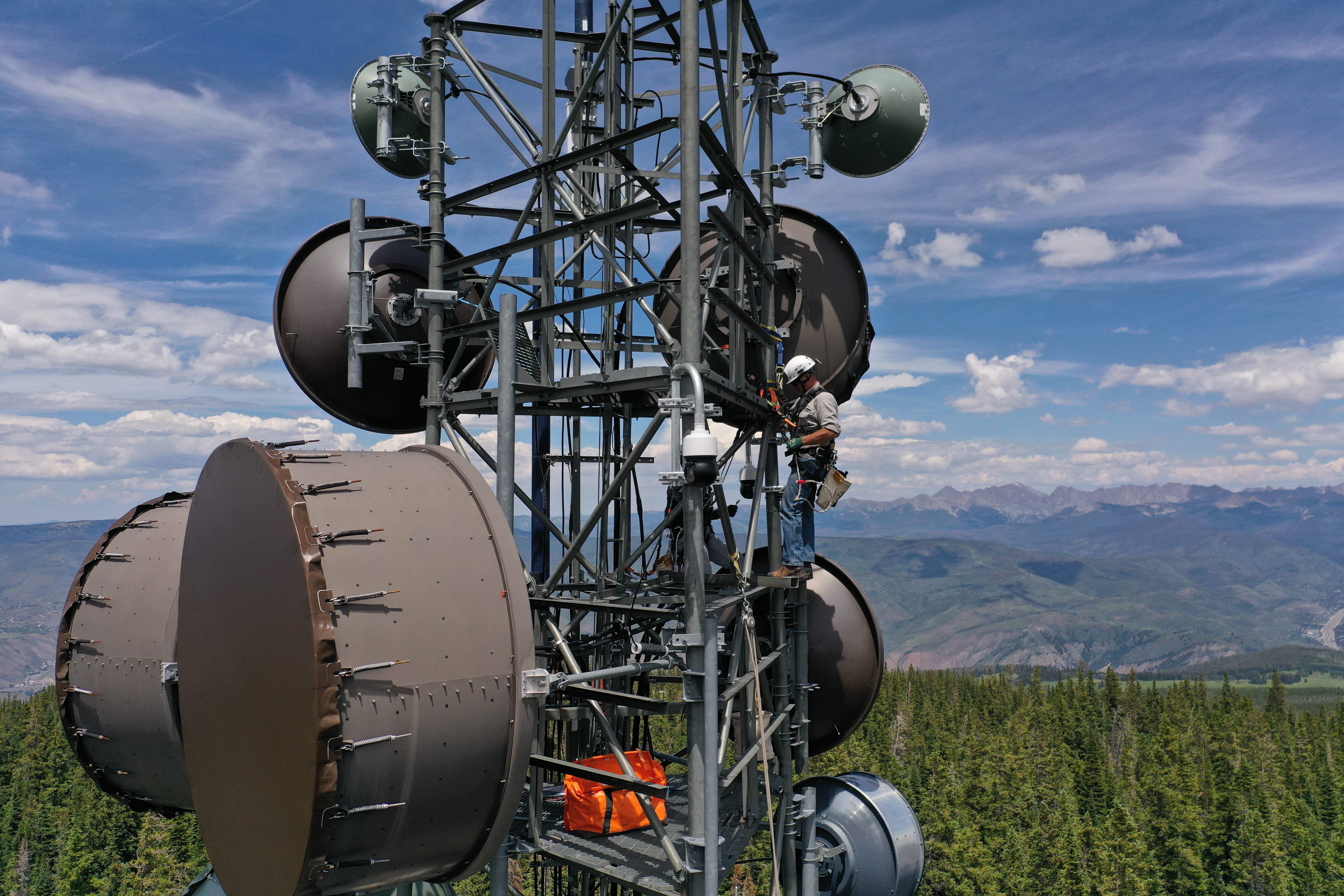 Salesforce has acted more as a mentor, Kastner adds. Pano's ultimate aim is to become a cloud data platform for the disaster management industry, and the corporate's experience in enterprise-grade cloud products can help that process. But there are also commercial possibilities.
"T-Mobile and Salesforce sell to the same customers we do, power utilities, governments and landowners like ski resorts and timber companies," Kastner says.
"So, with both Salesforce and T-Mobile, our sales teams have been putting our heads together to find ways we can go to customers together and share stories around ways the technology can be used to help with emergency management and mitigating the effects of climate change."
The new funding will go to expanding the startup's sales and operations teams as it looks to scale. It operates in six US states and signed a contract this week that will see its Australian presence double to four states.
Kastner believes 15,000 Pano towers could cover every high and medium-risk wildfire area in the US, and its next priorities are Canada, where 20 million acres burned in the first half of this year, and Europe, which suffered its worst wildfire season for 15 years in 2022. It's a problem that won't go away, and climate change means there are other routes for growth available.
"The reason we were able to raise this money at a higher valuation than our series A last year, even in a tight funding environment, is because we're growing like crazy," Kastner says.
"After series B, we'll be looking to how we can expand our product offering more broadly beyond just early fire intelligence. We've been asked by customers to develop similar early-stage solutions for other types of disasters, like mudslides, flooding or hurricanes. We also think there's need for additional data and AI software solutions for other faces of the wildfire lifecycle."