Small experiments and a "coalition of the willing" helps create the right culture, says Liminal Ventures' Jonny Crowe.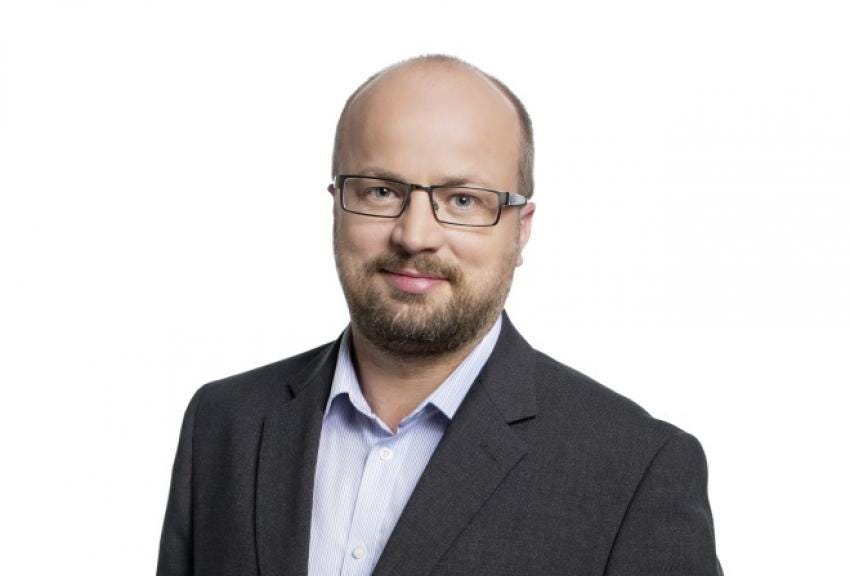 There has never been a more urgent need for established businesses to keep pace with tech-savvy upstarts — whether that is through investing in them, partnering with them or building internal capabilities to act more like them.
Corporate venture capital is a great way to bring in new elements and opportunities for your business – but it's not a tool for square-one change. If there is something wrong, or old, about your business, you may have to dig deeper.
"It is more true now than it ever has been, that change is coming at you. The barriers to starting up a challenger business have never been lower," says Jonny Crowe on a recent episode of the CVC Unplugged podcast.
Crowe, who has sat on both sides of the corporate-startups divide with roles from leading online car sales startup Cinch to heading digital transformation at Ringier Axel Springer Media and BCA marketplace, focuses on helping companies build their own internal capabilities to enact change nimbly, more like a startup than a corporate.
Many companies are suddenly finding that they have a major gap that needs fixing – a need that old-school technology cannot meet. They could acquire the missing piece or partner with a startup to provide it. Or they could build some of this own capability themselves. In each case, however, the company needs to change some of its fundamental operating principles to make this jump.
While many companies have been going through a process of digital transformation for the past decade, this is a step further and requires bigger change.
This tends to be when Crowe, who runs a consultancy called Liminal Ventures, gets the call.
"In many cases, my job starts when a particular phase of management considers itself to have done the best it can on digital transformation," he says.
"I come in and usually take it a little bit further. The end of the transformation leaves the business very different."
From print to screen
One example Crowe gave was that of a privately-backed retail catalogue business, which went from printing catalogues to an online format. The problem was that while the front-end catalogue was online for customers to browse, it was missing all the back-end functions of a modern e-commerce company.
It was not equipped with the business and marketing intelligence functions and supplier relationships. There was a change but not a sufficient one.
Another business, which specialised in auctions, wanted to build a bidding function that people could use on their phones but had already taken three or four cracks at it to no avail. Beaten by costs and Gantt charts that didn't reflect reality, it called Crowe in.
One of the secrets to breaking the deadlock these companies face is encouraging them to take a small step, agile approach to making changes.
Many businesses take a waterfall approach to technology provision – a long-term project view, done linearly, with each phase completed before the next can get done. Crowe encourages them run different, smaller phases of a project simultaneously, creating an environment where experiments can be run and people won't be stifled by a fear of failure.
"What I helped them to do is to start to do that in an incremental, in a customer-obsessed way and not to have to wait for the entire budget to be done to know whether they'd been successful," he says.
Fixing one issue in a deliberate, calculated way, can then lead to changes elsewhere in the business where blocks had existed in the past. Making one change can snowball, and before you know it, you've changed the way the company runs.
The people challenge
The biggest challenge in getting companies to adopt a more startup-like mindset is getting people onboard with the project — whether that involves building a new internal business or working on a pilot project with an external startup partner.
Getting everyone on the same page about the necessity of change is crucial to getting everyone's efforts pointing in the right direction rather than being channeled into point-scoring or politics.
"If you get them all behind the fact that we have to move in this one direction or we're going to die, it can be very, very powerful," he says.
The hardest ones to get on board are those who have tried things in the past and saw it fail. The sting of bad experiences is persistent. For those leading a new venture or a transformation exercise it can be disheartening to hear that your proposed solutions have already been tried and failed.
A good way to deal with that cynicism is to focus on what it was that prevented it from working last time – what elements of the environment at the time were not conducive to change? Create a different environment.
Over time, businesses should build up what Crowe calls a "coalition of the willing" – a core group of people who would act as the main driver of change in the organisation.
They tend to have some common characteristics: they tend to have been at the company for a while and are frustrated by the lack of change; they are multidisciplinary in their approach; and they have a sense of agency that lets them get things done, according to Crowe. They will also have sway in the company
"These people are the rocks on whom you're going to build your church," he says.
"If you identify those people, recruit them, get them fully aligned, bring them into the change management process, bring them into the transformation, make it theirs. I think that's your highest leverage action."
Even if some are reluctant, if you manage to get them on board, you'll see that few things beat the zeal of someone who's been converted, and they will likely be your strongest ambassadors.
How to deal with blockers
It is worth remembering that resistance is par for the course when you are dealing with disruptive ideas — whether they coming internally or externally.
"You meet sort of the kind of cultural immune system that you would expect, right? You are a change agent. You're effectively a virus or a foreign body coming into this. You are not accepting the status quo and you should expect to meet resistance and I think you should be ready to adapt around that resistance."
The way to overcome that isn't with brute force but rather through listening to people and building up credibility.
In some cases, it can also mean getting rid of people who are blockers to change — whether that means heads of business units who refuse to engage with startup partners, or managers who won't try a new internal business idea.
"In some companies I've come in and the management that I've inherited has been clearly very political: much disliked, long tolerated sometimes. They're sometimes hidden under the cover of a kind of wild creative genius that must be protected at all costs."
Saying you want to try new ideas but tolerating the bad behaviours from the past will expose you to judgment from everyone else, which will complicate everything else you try to do. Do it carefully and respectfully, but decisively.
At the same time, Crowe says, companies should always ask themselves why they want to try a new venture, a transformation programme or a startup partnership.
There's a whole industry dedicated to change for change's sake, Crowe says. Typically characterised by some of the big-name consultancies, it can end up in a long-term arrangement that ends up costing more than the benefits a company receives.
"I think you have to be critical. You have to always come from first principles thinking. You shouldn't accept change for change's sake."
Fernando Moncada Rivera
Fernando Moncada Rivera is a reporter at Global Corporate Venturing and also host of the CVC Unplugged podcast.