Z Holdings' Z Venture Capital subsidiary took part in interactive generative AI platform Wrtn's $11.8m series A round.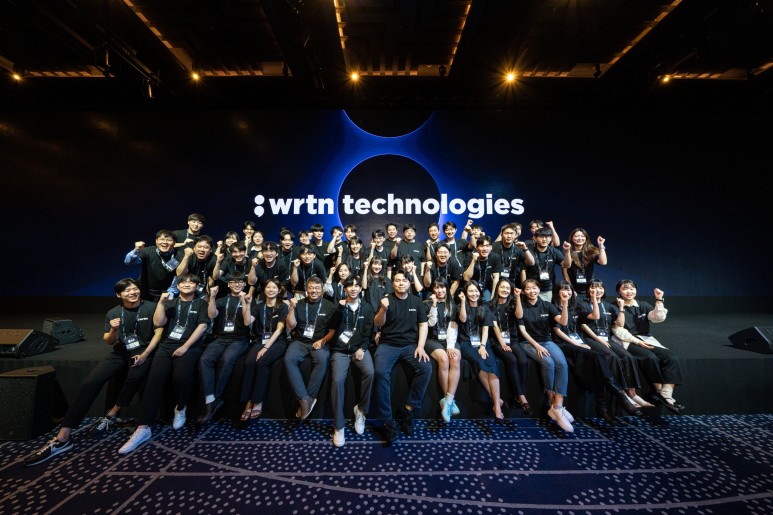 M&A
Luko, a French home insurance provider backed by mobile phone network Orange, has been acquired by insurer Admiral Group, for an undisclosed amount. The company had raised nearly $85m as of a $60m series B round in 2020.
Fund
IAG Firemark Ventures, the corporate venturing arm of Australian insurer IAG, has formed a ClimateTech Insurance joint collaboration, having partnered with venture capital firm Jerusalem Venture Partners and accelerator operator Margalit Startup City New York. The initiative will help insurers achieve sustainability goals by working with climate technology startups.
Funding
South Korean interactive generative artificial intelligence platform Wrtn Technologies has raised ₩15bn ($11.8m) in series A funding from Z Venture Capital, the corporate venturing subsidiary of holding company Z Holdings. Capstone Partners led the round, which included Woori Financial Group's Woori Venture Partners unit, Korea Development Bank, KEB Hana Bank, Hana Securities and KB Securities.
| Company | Company description | Sector | Country | Round | Round size ($m) | Deal date | Corporate investors | Other investors |
| --- | --- | --- | --- | --- | --- | --- | --- | --- |
| Wrtn Technologies | Interactive generation AI platform | IT | South Korea | A | 11.6 | 19/06/2023 | Z Holdings (Z Venture Capital) | Capstone Partners (lead), Woori Financial Group (Woori Venture Partners), Korea Development Bank, KEB Hana Bank, Hana Securities, KB Securities |
| DTE | AI-based metal production predictive process control platform | Industrial | Iceland | A2 | 10 | 19/06/2023 | Novelis | Metaplanet, European Innovation Council Fund, Chrysalix Venture Capital, Brunnur Ventures |
| Anique | NFT-equipped anime and manga character IP platform | Financial | Japan | A | 4.3 | 10/06/2023 | Mixi, Toppa Printing | W, Carta Ventures, Kasagi Labo |
| Concordia | Cryptocurrency-focused risk and collateral management protocol | IT | British Virgin Islands | Seed | 4 | 16/06/2023 | Kraken (Kraken Ventures) (co-lead), Credit Saison (Saison Capital) | Tribe Capital (co-lead), Cypher Capital |
| Tagboard | Brand-focused social media content platform | Media | US | N/A | 4 | 13/06/2023 | National Basketball Association (NBA Equity) | Blue Star Innovation, Ryan Sports Ventures, Greg Norman Group, Singularity Capital |
| Informetis | AI-equipped power analysis technology developer | Energy and Natural Resources | Japan | N/A | 3.5 | 19/06/2023 | Itochu (Itochu Enex), TIS | Japan Investment Adviser |
| GlassDollar | Startup-driven innovation technology marketplace | Consumer | Germany | N/A | 2.1 | 19/06/2023 | APX | High-Tech Grunderfonds (lead), Stefan Gross-Selbeck, Sigmar Gabriel, Gregor Stühler, Christian Lindener, Gleb Tritus, Miriam Wohlfarth, Alexander Tschirnhaus, Sascha Menges, Philipp Willigmann, Ole Tillmann, Michael Jäger, Kerim Galal, David Majert, Sascha Weiler |
| Nabla Mobility | Aviation industry's decarbonisation technology developer | Energy and Natural Resources | Japan | Pre-A | <1 ($705,000) | 19/06/2023 | Itochu (Itochu Technology Ventures), Mitsubishi UFJ (Mitsubishi UFJ Capital), Boeing | DNX Ventures, Incubate Fund, unnamed private investors |
| Roslin Technologies | Stem cell-based cultivated meat developer | Consumer | UK | N/A | N/A | 19/06/2023 | Ayala Corp (The ACTIVE Fund) | N/A |
| Taiko | Ethereum virtual machine developer | IT | US | N/A | N/A | 16/06/2023 | OKX (OKX Ventures) | N/A |
| Wota | Water infrastructure system provider | Industrial | Japan | B | N/A | 19/06/2023 | Swing Corporation, Daiki Axis, Metawater, Takasago Thermal Engineering, Mitsui OSK Lines (MOL Plus), Kyoritsu Holdings, Quantum, San-Ai Oil, ShinMaywa, Sekisui Chemical, Dentsu (Dentsu Ventures), Maezawa Industries, Mitsubishi (Mitsubishi Kakoki), Watanabe Pipe, Kitaoka Group, YCP Holdings, Kobayashi Holdings | Development Bank of Japan, Yusaku Maezawa, Japan Green Investment Corp. for Carbon Neutrality, Mitsubishi UFJ (Mitsubishi UFJ Capital), Sumitomo Mitusi Financial Group (SMBC Nikko Securities), Sumitomo Mitsui Trust Bank, Hachijuni Bank (Hachijuni Investment/Hachijuni Sustainability Fund 1), Iyo Bank (Iyogin Capital), NCB (NCB Venture Capital), Ehime Bank (Setouchi SDGs Fund), Ocean Lease (Kogin Regional Fund 2), Tomony Holdings (Community and Tomoni Fund 1), Hokuhoku Capital (Hokuhoku Innovation Co-creation Fund 1), Yamanashi Chugin Management Consulting (Yamanashi Chugin SDGs Fund), Bank of Iwate (Iwate New Business Creation Fund 2) |
Deals from June so far
| Company name | Company description | Sector | Country | Round | Round size ($m) | Deal date | CVC Investors | Other Investors |
| --- | --- | --- | --- | --- | --- | --- | --- | --- |
| Octave | Behavioural healthcare provider | Healthcare | US | C | 52 | 16/06/2023 | Cigna (Cigna Ventures) (co-lead), Novo Nordisk (Novo Holdings) (co-lead) | Avidity Partners (co-lead), Health Velocity Capital, Greycroft Partners, Felicis Ventures, Company Ventures, Obvious Ventures |
| Bit2Me | Cryptocurrency accounting technology provider | Financial | Spain | N/A | 15.3 | 15/06/2023 | Telefonica (Telefónica Ventures) | Investcorp (lead), Stratminds VC, Adaverse, Gabby Dizon, Yield Guild Games (YGG Fund) |
| Reask | Natural hazard risk data aggregator | Financial | Australia | Seed | 4.6 | 15/06/2023 | Tencent | Mastry Ventures (co-lead), Collaborative Fund (co-lead), Macdoch Venture, SV Angel, Hawktail |
| Intuition | Decentralised infrastructure provider | IT | US (Puerto Rico) | Seed | 4 | 16/06/2023 | Matrixport (Matrixport Ventures), Polygon (Polygon Ventures), ConsenSys | Superscrypt. Shima Capital, Avon Ventures, WW Ventures |
| Eze | Electronic wholesaler-focused B2B marketplace | Services | US | Seed | 3.7 | 15/06/2023 | Itochu | Y Combinator, Right Side Capital, C2 Ventures, Boro Capital, EVPI Investments, Jack Greco |
| Commonplace | Citizen engagement platform | Services | UK | N/A | 2.6 | 16/06/2023 | Grosvenor Property UK | Beringea (lead), The Conduit Impact Fund, Concrete Ventures, OION (Oxford Innovation Finance), Foundation Ventures |
| iUGO | Connected vehicles and mobility | Transport | Turkey | N/A | 1 | 15/06/2023 | Otokoç Otomotiv | n/A |
| Snowplow | AI-ready customer behavioural data | IT | US | N/A | N/A | 15/06/2023 | Databricks (Databricks Ventures) | N/A |
| Lovelytics | Data engineering and business intelligence consultancy | IT | US | N/A | N/A | 15/06/2023 | Databricks (Databricks Ventures) | Interlock Equity Invest |
| Praxis Labs | VR immersive learning platform | Media | US | N/A | N/A | 15/06/2023 | Accenture (Accenture Ventures) | N/A |
| Arena | Robotic strength training and rehabilitation devices | Industrial | US | N/A | N/A | 15/06/2023 | Atlanta Hawks (Hawks Ventures) | N/A |
| Carro | Used car marketplace | Transport | UK | N/A | N/A | 16/06/2023 | Jardine Cycle & Carriage | N/A |
| 6K | Sustainable manufacturing platform | Industrial | US | N/A | N/A | 15/06/2023 | Stellantis (Stellantis Ventures) | N/A |
| Beweelsociety | Connected e-bikes app | Transport | France | N/A | N/A | 15/06/2023 | Stellantis (Stellantis Ventures) | N/A |
| NetZero | Carbon removal by turning agriculture residues into biochar | Industrial | US | N/A | N/A | 15/06/2023 | Stellantis (Stellantis Ventures) | N/A |
| Nauto | AI and computer vision technology for safer driving | IT | US | N/A | N/A | 15/06/2023 | Stellantis (Stellantis Ventures) | N/A |
| Trails Offroad | Digital library of detailed offroad trail guides | Media | US | N/A | N/A | 15/06/2023 | Stellantis (Stellantis Ventures) | N/A |
| Viaduct | AI vehicle analytics for quality and maintenance | Transport | US | N/A | N/A | 15/06/2023 | Stellantis (Stellantis Ventures) | N/A |
| Eavor Technologies | Scalable geothermal closed-loop technology | Energy & Natural Resources | Canada | B | N/A | 15/06/2023 | OMV | N/A |
| Omnevue (formerly ESGgen) | ESG accounting platform | IT | UK | Seed | 3.1 | 15/06/2023 | CaixaBank/Global Payments/Ingenico (Zone2boost) | Elbow Beach Capital (co-lead), Pi Labs (co-lead), unnamed angel investors |
| Company name | Company description | Sector | Country | Round | Round size ($m) | Deal date | CVC Investors | Other Investors |
| --- | --- | --- | --- | --- | --- | --- | --- | --- |
| The Independents | Luxury brand-focused marketing and communications group | Consumer | France | N/A | 400 | 06/06/2023 | FL Entertainment | TowerBrook Capital Partners |
| Cohere | Enterprise data-secure AI language platform | IT | Canada | C | 270 | 06/08/2023 | Nvidia, Oracle, Salesforce (Salesforce Ventures), Deutsche Telekom (DTCP), SentinelOne | Inovia Capital (lead), Mirae Asset, Schroders Capital, Thomvest Ventures, Index Ventures |
| Upstream Bio | Inflammation therapy developer | Healthcare | US | B | 200 | 06/08/2023 | Access Industries (Access Biotechnology) | Enavate Sciences (co-lead), Venrock Healthcare Capital Partners (co-lead), Bain Capital Life Sciences, Wellington Management, OrbiMed, Decheng Capital, Altshuler Shaham Provident Funds, TCG X, HBM Healthcare Investments, Omega Funds, Samsara BioCapital |
| The Real Pet Food Company | Fresh chilled pet food | Consumer | Australia | N/A | 161.2 | 06/01/2023 | New Hope Group | Temasek, PE Hosen Capital |
| Amogy | Ammonia power technology developer | Energy and Natural Resources | US | B | 150 (updated) | 06/06/2023 | Mitsubishi Corp (Marunouchi Climate Tech Growth Fund/Mitsubishi Heavy Industries America), Synergy Marine, SK (SK Innovation), Korea Zinc, Saudi Aramco (Aramco Ventures), Mitsui OSK Lines (MOL Plus), Yanmar (Yanmar Ventures), Zeon Corp (Zeon Ventures), Anglo American Platinum (AP Ventures) | Temasek, DCVC |
| Bitterroot Bio | Cardiovascular immunotherapy developer | Healthcare | US | A | 145 | 06/07/2023 | Alphabet (GV), Koch (Koch Disruptive Technologies), Alexandria Real Estate Equities (Alexandria Venture Investments) | Arch Venture Partners (co-lead), Deerfield Management (co-lead), unnamed others |
| Xinhua | Semiconductor material manufacturer | IT | China | B | 141 | 06/07/2023 | China National Building Material (CNBM New Materials Fund) | China Construction Bank (CCB Investment), Shanghai Pudong Innotek Capital, Chengdu Science & Technology Innovation Investment Group, CRCC Transformation and Upgrade Fund, Oriza Rivertown Capital, Yuhai Capital, Hudson Capital |
| Eagle Eye Networks | AI-equipped cloud video surveillance platform | IT | US | N/A | 100 | 06/07/2023 | Secom | N/A |
| Brivo | Cloud-based access control tool provider | IT | US | N/A | 92 | 06/07/2023 | Secom | N/A |
| Kongsberg Digital Holding | Heavy asset industry-focused digitalisation subsidiary of conglomerate Kongsberg | Industrial | Norway | N/A | 90 | 06/01/2023 | Shell (Shell Ventures) | N/A |
| Synthesia | AI video creation platform | IT | UK | C | 90 | 13/06/2023 | Nvidia (Nventures), Alphabet (GV) | Accel (lead), Kleiner Perkins, Firstmark Capital, Alex Wang, Olivier Pomel, Amjad Massad |
| Katop | Lithium-ion battery developer | Energy & Natural Resources | China | N/A | 80.7 | 06/07/2023 | BYD, Highpower Technology, Amperex Technology, Cnano Technology | State Power Investment Corporation |
| Mozart Therapeutics | Autoimmune and inflammatory disease therapy developer | Healthcare | US | A | 80 | 06/07/2023 | Pfizer (Pfizer Ventures), AbbVie (AbbVie Ventures), Ono Pharmaceutical (Ono Venture Investment), Eli Lilly & Company, Merck & Co (MRL Ventures Fund), Bayer (Leaps by Bayer), Alexandria Real Estate Equities (Alexandria Venture Investments), UMPC (UPMC Enterprises) | Arch Venture Partners, Sofinnova Partners, Altitude Life Science Ventures |
| Red 6 | Augmented reality technology developer | Media | US | B | 70 | 06/02/2023 | Boeing/AE Industrial Partners (AEI Horizon X Fund), Lockheed Martin (Lockheed Martin Ventures), Walt Disney (Disney Accelerator Investments) | RedBird Capital Partners (lead), Alpha Edison, Washington Harbour Partners, M-Cor Holdings, Moonshots Capital, Irongate, State of Florida Opportunity Fund, Alumni Ventures, Alliance Holdings, Alcazar Capital, Downey Labs, British Business Bank (National Security Strategic Investment Fund) |
| PCG Power | Distributed photovoltaic generation system provider | Energy and Natural Resources | China | A+ | 69.8 | 6/14/2023 | Sunwoda Electronics, Yuneng Technology, SenseTime Group (Sense Capital) | Hua Ventures, Eastern Bell Capital, Huamei International Investment Group |
| Percepto | Surveillance-focused autonomous drone developer | Industrial | US | C | 67 | 12/06/2023 | Koch Industries (Koch Disruptive Technologies) (lead), Delek US Holdings | Zimmer Partners, US Venture Partners, Atento Capital, Spider Capital, Arkin Holdings |
| LayerX | Enterprise expense management platform | IT | Japan | A | 58.6 (updated) | 13/06/2023 | Uzabase (UB Ventures), Mitsubishi UFJ (Mitsubishi UFJ Innovation Partners), Sumitomo Mitsui Trust Bank/SBI Investment (SuMi Trust Innovation Fund), Mizuho Bank (Mizuho Capital) | JIC (JIC Venture Growth Investments), Dream Incubator (Dimension) |
| EvenUp | AI-based injury lawyer support platform | Healthcare | US | B | 50.5 | 06/08/2023 | Clio (Clio Ventures) | Bessemer Venture Partners (lead), Bain Capital (Bain Capital Ventures), Scott Belsky |
| Instabase | Customisable app development platform | IT | US | C | 45 | 06/07/2023 | Standard Chartered Bank (Standard Chartered Ventures) | Tribe Capital (lead), Andreessen Horowitz, New Enterprise Associates,Greylock Partners, Spark Capital, K5 Global |
| Carta Healthcare | AI-equipped health system cost reduction platform | Healthcare | US | B | 45 (updated) | 06/08/2023 | Memorial Hermann Health System, UnityPoint Health, Mass General Brigham | Paramark Ventures, Frist Cressey Ventures, American College of Cardiology, Asset Management Ventures, CU Anschutz (CU Healthcare Innovation Fund), Maverick Ventures Investment Fund, Storm Ventures |
| Flux | No-code AI platform for business | IT | Japan | B | 44 | 14/06/2023 | Salesforce (Salesforce Ventures), Sony (Sony Innovation Fund), NTT Docono (NTT Docomo Ventures) | Japan Co-invest, DNX Ventures, Archetype Ventures, SMBC Nikko Securities, Aozora Bank (Aozora Corporate Investment) |
| Gensyn | Deep learning compute protocol developer | IT | UK | A | 43 | 12/06/2023 | Protocol Labs | Andreessen Horowitz (A16z Crypto) (lead), CoinFund, Canonical Crypto, Eden Block, unnamed angel investors |
| Yingke Biopharmaceutical | Microemulsion injection developer | Healthcare | China | B | 42.4 | 06/02/2023 | China Life Insurance (China Life Private Equity) (lead) | Sherpa Healthcare Partners, Xinshang Capital, BCT Capital |
| Finch | Human resources management platform | Services | US | B | 40 | 06/07/2023 | Intuit (Intuit Ventures) (co-lead) | Menlo Ventures (co-lead), General Catalyst (co-lead) |
| Sabi | Africa-focused B2B ecommerce infrastructure provider | Consumer | Nigeria | B | 38 | 19/05/2023 | CommerzBank (CommerzVentures) | Norrsken22, Fluent Ventures, Proof VC, CRE Venture Capital, Janngo Capital |
| F1 Arcade | Formula 1 simulator racing platform | Media | UK | N/A | 37.7 | 12/06/2023 | Liberty Media (co-lead), Formula 1 (co-lead) | Zak Brown, Lando Norris, Logan Sargeant |
| SustainCert | Carbon emissions accounting and verification platform | Energy and Natural Resources | Netherlands | B | 37 | 06/07/2023 | Microsoft (Climate Innovation Fund) | Partech, Hartree, Citizen Capital, Innovacom |
| Pixxel | Hyperspectral earth-imaging technology developer | Industrial | India | B | 36 | 06/01/2023 | Alphabet (Google) | Radical Ventures, Lightspeed, Blume Ventures, GrowX, Athera, Sparta Group |
| Trucksters | Freight electrification technology developer | Transport | Spain | B | 35.7 | 12/06/2023 | Volvo Group (Volvo Group Venture Capital) | European Investment Bank, Amplifier VC and Metavallon VC, BigSur Ventures, Bonsai Partners, Kibo Ventures, The Valley VC |
| Indifi | Digital lending platform | Financial | India | E | 35 | 13/06/2023 | Icici Bank (Icici Venture) (lead), OP Financial Group/Finnish Fund for Industrial Cooperation (OP Finnfund Global Impact Fund I) | Omidyar Network India, Flourish Ventures, CX Partners, British International Investment |
| EliseAI | AI-equipped business automation conversational platform | IT | US | C | 35 | 06/07/2023 | Koch Industries (Koch Real Estate Investments), JLL Technologies (JLL Spark) | Point72 Private Investments (lead), Golden Seeds, Navitas Capital, DivcoWest |
| Debut | Integrated synthetic biology platform | Industrial | US | B | 34 | 06/02/2023 | L'Oreal (Bold) (lead), GS Group (GS Futures), Wilbur Ellis (Cavallo Ventures) | Fine Structure Ventures, Material Impact, Cultivian Sandbox Ventures, ACVC Partners |
| Shift5 | Operational technology data analytics software provider | IT | US | B | 33 | 06/07/2023 | Booz Allen Hamilton (Booz Allen Ventures), JetBlue (JetBlue Ventures) | Moore Strategic Ventures (lead), Teamworthy Ventures |
| CubicPV | Solar wafer manufacturers | Energy & Natural Resources | US | N/A | 33 | 13/06/2023 | Siam Cement Group (SCG Clean Energy) (lead) | Hunt Energy Enterprises, Breakthrough Energy (Breakthrough Energy Ventures) |
| NexWafe | Solar cell producer-focused wafer manufacturer | Energy and Natural Resources | Germany | N/A | 32.2 | 06/01/2023 | Reliance Industries (Reliance New Energy), Saudi Aramco (Aramco Ventures) | Athos Venture, Malcolm Turnbull, Keshik Capital, Alex Turnbull |
| Fernride | Human-assisted autonomous trucking | Transport | Germany | A | 31 | 13/06/2023 | HHLA (HHLA Next), DB Schenker (Schenker Ventures), Krone | 10x Founders, Promus Ventures, Fly Ventures, Speedinvest, Push Ventures |
| Ceibo | Advanced copper extraction technology developer | Industrial | Chile | B | 30 | 06/01/2023 | CoTec Holdings | Energy Impact Partners (lead), Orion Resources, Pincus Green, Khosla Ventures, Aurus Ventures, Audley Institute, Unearth Capital |
| Helium Health | SaaS-based electronic medical records platform | Healthcare | Nigeria | B | 30 | 05/06/2023 | Tencent, Ohara Pharmaceuticals, LCY Group | Anne Wojcicki, Capria Ventures, Angaza Capital, Flatworld Partners, Global Ventures, Western Technology Investment, AAIC Ventures |
| Healthifyme | Health and fitness app | Healthcare | India | Pre-D | 30 | 06/07/2023 | Unilever (Unilever Ventures) | LeapFrog Investments (lead), Khosla Ventures, Van Lanschot Kempen, FinnFund, Blume Ventures, Chiratae Ventures, Healthquad |
| Xiangxiang (Horen) | IoT-driven recyclable packaging company | IT | China | D | 28 | 11/06/2023 | Zhongguancun Technology Leasing (lead), Shanghai Lingang Economic Development Group Technology Investment (Shanghai Sinan Yuanke Private Equity Fund Management) | N/A |
| Lentra | Lending software provider | Financial | India | B | 27 | 06/07/2023 | MUFG Bank (Ganesha Fund) (co-led), MUFG Group (MUFG Innovation Partners), Susquehanna International Group (SIG Venture Capital), HDFC Bank | Dharana Capital (co-led), Bessemer Venture Partners |
| Insify | Freelancer-focused digital insurance provider | Financial | Netherlands | A | 26.7 | 06/08/2023 | Munich Re (Munich Re Ventures) (lead) | Frontline Ventures, Visionaries Club, Accel, Nico Rosberg, BNP Paribas Group (Opera Tech Ventures) |
| WaveBL | Blockchain-based electronic bills of lading provider | Financial | Israel | B | 26 | 06/06/2023 | ZIM, Kuehne + Nagel/Temasek (Reefnot Investments) | NewRoad Capital Partners (lead), Marius Nacht, Contour Venture Partners, Frank Sica, Techstars Central |
| Truework | Bank-oriented income and employment verification platform | IT | US | N/A | 24 | 6/14/2023 | TransUnion | N/A |
| Oxccu | Renewable energy technology developer | Energy and Natural Resources | UK | A | 22.7 | 06/07/2023 | Saudi Aramco (Aramco Ventures), Eni (Eni Next), United Airlines (United Airlines Ventures Sustainable Flight Fund), Trafigura, Techint Group (TechEnergy Ventures), Doral Group (Doral Energy-Tech Ventures) | Clean Energy Ventures (lead), Braavos Capital, University of Oxford, IP Group (Kiko Ventures) |
| Woltair | Home renewable energy adoption platform | Energy and Natural Resources | Czech Republic | N/A | 22.1 | 06/07/2023 | Čez (Inven Capital) | The Westly Group (co-lead), Fifth Wall (co-lead), ArcTern Ventures, Kaya |
| Ringover | Customer experience management platform | Services | France | B | 21.5 | 06/07/2023 | Orange (Orange Ventures) | Bpifrance (Large Venture), Expedition Growth Capital |
| Cellusion | Corneal endothelial regenerative medicine developer | Healthcare | Japan | C | 21 | 06/06/2023 | Nippon Life (Nissay Capital), Nikon/SBI (Nikon-SBI Innovation Fund), Gemseki | Sparx Asset Management (Mirai Creation Fund III), Axil Capital Partners II, AIS Capital, University of Tokyo (Edge Capital Partners), JIC (JIC Venture Growth Investments), Development Bank of Japan (DBJ Capital), Sumitomo Mitsui Banking Corporation (SMBC Venture Capital) |
| Yuvo Health | Healthcare contracting and administrative platform | Healthcare | US | A | 20.2 | 06/07/2023 | Allianz (AV8 Ventures) | Mastry Ventures (lead), AlleyCorp, New York Ventures, HLM Venture Partners, Route 66 Ventures, VamosVentures, Social Innovation Fund |
| Everest Fleet | Fleet management company | Transport | India | N/A | 20 | 6/14/2023 | Uber (lead) | N/A |
| Medivis | Holographic surgical system provider | Healthcare | US | A | 20 | 13/06/2023 | Mayo Clinic | Thrive Capital (lead), Initialized Capital, Bob Iger, 35V, Dr. Robert Spetzler, Hugo Barra, Coalition Operators |
| Meanwhile | Cryptocurrency-based life insurer | Financial | Bermuda | Seed | 19 | 06/06/2023 | Alphabet (Gradient Ventures) | Sam Altman (co-lead), Lachy Groom (co-lead) |
| RxLightning | Speciality medication access management platform | Healthcare | US | A | 17.5 | 06/06/2023 | McKesson (McKesson Ventures), Novartis (DRX Capital), Onco360 (BrightSpring Health Services), Hearst (Hearst Ventures) | LRVHealth, HealthX Ventures |
| Feldan Therapeutics | Intracellular therapy developer | Healthcare | Canada | B | 16.5 | 13/06/2023 | Amgen (Amgen Ventures), GC Biopharma (GC Cell) | Investissement Québec, FSIT2, GC Holdings |
| Pluton Biosciences | Industrial microbe testing service | Industrial | US | A | 16.5 | 12/06/2023 | Illumina (Illumina Ventures) (co-lead) | RA Capital (co-lead), Fall Line Capital, The Grantham Foundation, First In Ventures, Wollemi, Radicle Growth, iSelect |
| Sicona Battery Technologies | Lithion-ion battery material developer | Industrial | Australia | A | 15.1 | 6/14/2023 | Himadri Speciality Chemical (lead) | Artesian, Waratah Capital (Electrification & Decarbonization AIE LP), Riverstone Ventures, Chaos Ventures, Investible (Club Investible/Investible Climate Tech Fund LP) |
| ClimateView | Urban climate planning technology developer | Energy and Natural Resources | Sweden | N/A | 15.1 | 13/06/2023 | La Banque Postale (115K), CommerzBank (CommerzVentures) | 2050 (lead), Sandwater, Polar Structure, NordicNinja, Norrsken VC, SEB Group (SEB Greentech) |
| Mend | Digital health company | Healthcare | US | A | 15 | 06/06/2023 | Colorcon (Colorcon Ventures) | S2G Ventures (lead), Builders Vision (S2G Ventures), iSelect Fund, Keen Growth Capital, Genhen Capital, Alumni Ventures, Touchdown Ventures |
| River | Multi-utility scooter developer | Transport | India | N/A | 15 | 06/06/2023 | Al Futtaim Group (lead), Toyota (Toyota Ventures) | Maniv Mobility, Trucks Venture Capital, Lowercarbon Capital |
| Lens Protocol | User-owned blockchain protocol | IT | US | N/A | 15 | 06/08/2023 | Ideo (Ideo CoLab Ventures) (lead) | General Catalyst, Variant, Blockchain Capital, Palm Tree, A Capital, Seed Club Ventures, Robot Ventures, Flamingo DAO, DAOJones, Punk DAO, DAO5, Global Coin Research, Hayden Adams, Alex Atallah, Balaji Srinivasan, Sébastien Borget, Emily Yang, Denis Nazario, Sandeep Nailwal |
| Nocnoc | Latin America-focused ecommerce platform | Consumer | Uruguay | A | 14 | 09/06/2023 | PayPal (PayPal Ventures) (lead), Santander (Mouro Capital) | Quona Capital, Caravela Capital, Broadhaven, Ignia |
| Griffin | Banking-as-a-service provider | Financial | UK | A | 13 | 06/07/2023 | MassMutual (MassMutual Ventures) (lead) | Seedcamp, Notion Capital, EQT Ventures |
| Laudio | Healthcare management platform | Healthcare | US | B | 13 | 06/08/2023 | MemorialCare Health System (MemorialCare Innovation Fund), TeleTracking Technologies | Define Ventures (lead), .406 Ventures, InHealth Ventures |
| OneVest | Wealth management platform | Financial | Canada | A | 12.8 | 13/06/2023 | Deloitte (Deloitte Ventures) | Omers Ventures (lead), Luge Capital, Panache Ventures, AAF Management, FJ Labs, Fin Capital, Pivot Investment Partners |
| Fortify | Additive manufacturing platform | Industrial | US | N/A | 12.5 | 06/02/2023 | Lockheed Martin (Lockheed Martin Ventures), Raytheon Technologies (RTX Ventures) | Cota Capital, Neotribe, Prelude, Mainspring, Ocean Azul, Accel |
| Olé Life | Life insurance provider | Financial | US (Puerto Rico) | A | 12 | 06/01/2023 | Allianz (AV8 Ventures) | Alma Mundi Ventures (co-led), Morro VC |
| HyperPlay | Web3-native game store operator | Media | US | A | 12 | 06/08/2023 | ConsenSys | Griffin Gaming Partners (co-lead), Bitkraft Ventures (co-lead) |
| Helixintel | Track equipment maintenance management platform | Services | US | A | 11 | 13/06/2023 | National Grid (National Grid Partners) (lead), Munich Re (Munich Re Ventures) | Stellifi, Motivate Ventures |
| AptEdge | AI-based customer service platform | IT | US | Seed | 11 | 6/14/2023 | National Grid (National Grid Partners) | Stage 2 Capital (lead), Unusual Ventures, Carya Venture Partners, Counterpart Ventures |
| Life5 (formerly Getlife) | Life insurance product platform | Financial | Spain | A | 10.7 | 06/06/2023 | Sony/Global Brain (Sony Financial Ventures) | Singular, Mundi Ventures |
| Oova | Fertility diagnostic technology developer | Healthcare | US | A | 10.3 | 12/06/2023 | US Fertility, Virgin Group, Jefferson Health | Spero Ventures (lead), Connecticut Innovations, Hannah Bronfman, Sara Blakely |
| Lalo | Baby and toddler products | Consumer | US | A | 10.1 | 13/06/2023 | Spin Master (Spin Master Ventures) (lead), Babylist | 35V, Untold Holdings |
| MatrixSpace | AI-equipped sensing technology developer | IT | US | A | 10 | 06/07/2023 | Intel (Intel Capital) | Raptor Group (lead) |
| Pendulum | Microbiome-based care provider | Healthcare | US | N/A | 10 | 09/06/2023 | Fonterra (Nutrition Science Solutions) | N/A |
| Climate Vault Solutions | Data-centric carbon footprint reductions | IT | US | A | 9.4 | 13/06/2023 | Starbucks/Nestle/Valor Equity Partners (Valor Siren Ventures) | Inclusive Capital Partners Foundation (lead), King Philanthropies, ThirdStream Partners |
| Normal Computing | Full-stack, AI enabled computing infrastructure | IT | US | Seed | 8.5 | 13/06/2023 | Micron (Micron Ventures) | Celesta Capital (lead), First Spark Ventures |
| Hypervision Surgical | AI-powered hyperspectral imaging technology developer | Healthcare | UK | Seed | 8.1 | 06/01/2023 | Zeiss (Zeiss Ventures) | Heran Partners, Redalpine, LifeX Ventures |
| Zero-Error Systems | Space and power management-focused chipmaker | IT | Singapore | A | 7.5 | 12/06/2023 | Airbus (Airbus Ventures) | Dart Family Office |
| Connext Labs | Blockchain interoperability protocol developer | IT | US | N/A | 7.5 | 6/14/2023 | Polygon (Polygon Ventures), Coinbase (Coinbase Ventures) | Polychain Capital, NGC Ventures, IOSG Ventures, Fenbushi Capital, KXVC, A_Capital, No Limit Holdings, Factor, Dokia Capital, Ethereal Ventures,1k(x), Hashed, Scalar Capital |
| Chamberlain Coffee | Organic coffee brand owner | Consumer | US | N/A | 7 | 06/01/2023 | United Talent Agency, Electric Feel Entertainment (Electric Feel Ventures) | Blazar Capital, Emma Chamberlain, Volition Capital, LA Libations, Noah Bremen |
| Experiential Squared (E2) | Owner of racehorse ownership platform MyRacehorse | Services | US | N/A | 7 | 06/02/2023 | 1/st Technology (1/st Racing & Gaming, 1/st Technology) (lead) | N/A |
| Spectrm | Conversational marketing platform | Media | Germany | N/A | 6.5 | 06/06/2023 | LHV Global, Bertelsmann (BDMI Fund) | 3TS Capital Partner (lead), North Base Media, Jens Schumann |
| Nori | Carbon removal marketplace | Energy & Natural Resources | US | N/A | 6.25 | 06/06/2023 | Toyota (Toyota Ventures), Cargill | M13, Placeholder |
| Driver Technologies | AI-based mobility technology developer | Transport | US | N/A | 6 | 06/08/2023 | Liberty Mutual (Liberty Mutual Strategic Ventures) | Rev1 Ventures (State Auto Labs), The Social Entrepreneurs' Fund, ID8 Investments, C2 Ventures, Kapor Capital, IA Capital (co-lead), State of Connecticut (CT Innovations) (co-lead) |
| Meshcapade | AI-equipped avatar-from-video platform | Media | Germany | Seed | 6 | 6/14/2023 | CLO | Matrix (lead), Nate Mitchell, Matthew Ball, William O'Farrell, Andrew Hamel, Gary Bradski |
| Finnomena | Digital wealth management platform | Financial | Thailand | B | 5.5 | 06/03/2023 | Krungsri (Finnoventure Private Equity Trust) | Openspace Ventures (lead), Gobi Partners |
| Demox Labs | User privacy protection software provider | IT | US | Pre-Seed | 4.5 | 06/02/2023 | Coinbase (Coinbase Ventures), OpenSea | Hack VC (lead), DCVC, Amplify Partners, CRV, CSquared, Santiago Santos, Sriram Krishnan, Ryan Selkis, HoneyDAO, AngelDAO, Space Whale |
| Source.ag | AI-powered fresh produce glasshouse producer | Industrial | Netherlands | N/A | 4 | 09/06/2023 | SK (Hico Capital) | MIT (E14 fund) |
| Haiqu | Quantum software developer | IT | US | Pre-seed | 4 | 06/06/2023 | Toyota (Toyota Ventures) | MaC Venture Capital (lead), Soma Capital, U.Ventures, SID Venture Partners, Roosh Ventures |
| BoomFi | Crypto payment platform | Financial | UK | Seed | 3.8 | 13/06/2023 | Kraken (Kraken Ventures), Aquanow, Mantle Network, GSR | White Star Capital (lead), Passion Capital, Blockchain Founders Fund |
| Vault | SME-focused online financial platform | IT | Canada | Seed | 3.7 | 06/01/2023 | Alphabet (Gradient Ventures) (co-lead) | Fin Capital (co-lead), The Fintech Fund, Exponent Capital, Thirdbase Capital |
| World Matcha | Owner of organic matcha brand Cuzen Matcha | Consumer | US | A | 3.6 | 06/06/2023 | Digital Garage Group (lead) | Joyance Partners, unnamed angel investors |
| Platformatic | Enterprise app development platform | IT | US | N/A | 3.5 | 06/01/2023 | Cisco (Decibel Partners) (lead) | Panache Ventures, Tom Preston-Werner, Feross Aboukhadijeh, James Snell, Jevon MacDonald, Walter Kortschak, Omri Barzilay |
| Alpaca Lab | Driving agency dispatch app | Transport | Japan | A | 3.5 | 14/06/2023 | Digital Garage Group (DG Incubation), Credit Saison (Saison Ventures) | Open Network Lab, Bank of The Ryukyus (BOR Venture Fund) |
| Dumme | AI-equipped video editing tool provider | IT | US | Seed | 3.4 | 06/02/2023 | Protocol Labs | Y Combinator, Caffeinated Capital, Max and Nellie Levchin (SciFi VC), Suhail Doshi, Nico Chinot |
| Karoo Health | Cardiovascular care provider | Healthcare | US | Seed | 3.4 | 06/07/2023 | GoGlobal | First Trust Capital Partners (lead), Inflect Health, Panoramic Ventures, FirstMile Ventures |
| Hybr1d | Employee lifecycle management solution | Services | Singapore | Pre-Seed | 3.2 | 06/01/2023 | MS&AD | Global Founders Capital, 468 Capital, 1982 Ventures. |
| Angsa Robotics | Autonomous trash picking robot provider | Industrial | Germany | N/A | 2.7 | 14/06/2023 | Husqvarna Group (Husqvarna Ventures) | N/A |
| Ironforge | Serverless Solana development platform | Financial | US | Pre-seed | 2.6 | 12/06/2023 | Alchemy | Reciprocal Ventures (lead), Hash3, 6th Man Ventures, Monoceros Ventures, Portage (Portage Ventures) |
| UpdateAI | ChatGPT-powered customer management platform | Services | US | N/A | 2.3 | 06/01/2023 | Zoom (Zoom Ventures) | IdealabX (lead), Stage Venture Partners, a16z (Scout Fund), Howard Morgan, CS Angel |
| Uncaged | Animal and plastic-free leather developer | Consumer | UK | Pre-Seed | 2 | 06/02/2023 | Jaguar Land Rover (InMotion Ventures) | N/A |
| Plot Communications | Construction jobsite SaaS management platform | IT | US | N/A | 2 | 06/05/2023 | Koch Industries | GroundBreak Ventures (lead), KCRise Fund, Growks Equity Fund, Iron Prairie Ventures, Suffolk Technologies |
| Versed | AI-driven, user-generated video game development platform | Media | Netherlands | Pre-seed | 1.7 | 6/14/2023 | Alphabet (Gradient Ventures) (lead) | Cherry Ventures, unnamed angel investors |
| GameOn | Web3 game developer | Media | Canada | N/A | 1.7 | 13/06/2023 | Dapper Labs (Flow) | Lightning Capital, Dapper Labs |
| ExtraStudent | Linkedin for pupils and students | Media | France | N/A | 1.6 | 09/06/2023 | M6 ​​Group | Michael Benabou, Benjamin Griveaux, Pascal Chevalier, Carlo Purassanta, Adrien Montfort |
| Dew Drops | Direct-to-consumer curated art platform | Consumer | US | Pre-seed | 1.5 | 06/06/2023 | Polygon (Polygon Technology Fund) | Dream Ventures (lead), VaynerFund, Ruttenberg Gordon Investments, Slow Ventures |
| Oxalus | NFT social commerce platform | Consumer | Vietnam | Seed | 1.1 | 02/06/2023 | Kyber Group (Kyber Ventures) | IDG Capital Vietnam Blockchain (lead) |
| Castee | Social collaboration services platform | Media | Japan | Pre-A | 1.1 | 05/06/2023 | Firebug (Wondertrainer Fund) | Mint (lead), XTech Ventures, unnamed private investor |
| Aviant | Cargo-focused drone service | Industrial | Norway | N/A | 1.1 | 06/06/2023 | Norway Post Group (Bring Ventures) | Innovation Norway, Luminar Ventures |
| Philter Labs | Medical cannabis product manufacturer | Consumer | US | N/A | 1 | 12/06/2023 | BAT (Btomorrow Ventures) (lead) | Atayf Investment |
| Ambr | Burnout prevention software provider | IT | UK | Pre-Seed | <1 ($900,000) | 06/06/2023 | Axel Springer/Porsche (APX Venture Capital) | Fuel Ventures (lead), Pi Labs, Plug & Play, Loyal VC |
| Sensix | AI-equipped farming data provider | Industrial | Brazil | N/A | <1 ($820,0000) | 17/04/2023 | SLC Agrícola (co-lead) | Domo Invest (co-lead) |
| PaylessGate | Owner of identity authentication and payment platform SpeeIDy | IT | Japan | Pre-A ext. | <1 (720,000) | 06/07/2023 | Reazon Holdings | N/A |
| Strivve | Credit card information update platform | IT | US | N/A | <1 ($400,000) | 06/06/2023 | MSU Federal Credit Union (Reseda Group) | N/A |
| Facteus | Consumer spending data-as-a-service platform | Financial | US | N/A | <1 ($400,000) | 06/06/2023 | MSU Federal Credit Union (Reseda Group) | N/A |
| Pocketnest | Financial wellness mobile app | Financial | US | N/A | <1 ($400,000) | 06/06/2023 | MSU Federal Credit Union (Reseda Group) | N/A |
| Tandem | Household financial product purchase tracking platform | Financial | US | N/A | <1 ($400,000) | 06/06/2023 | MSU Federal Credit Union (Reseda Group) | N /A |
| iDesign.Market | Construction industry-focused SaaS marketplace | IT | India | Pre-Seed | <1 ($200,000) | 06/02/2023 | Jaipur Rugs (lead) | Unnamed angel investors |
| Piscis Networks | Software-defined wide area network provider | IT | India | N/A | <1 ($120,000) | 06/07/2023 | Tata Group (Nelco) | N/A |
| XtraLit | Lithium extraction technology provider | Energy and Natural Resources | Israel | N/A | <1 ($25,000) | 06/05/2023 | Sociedad Química y Minera (SQM Lithium Ventures) | |
| Ualabee | Big data-based mobility technology developer | Transport | Argentina | N/A | <1 ($25,000) | 06/06/2023 | Sociedad Química y Minera (SQM Lithium Ventures) | |
| Aquafortus | High salinity wastewater treatment service | Industrial | New Zealand | N/A | <1 ($25,000) | 06/07/2023 | Sociedad Química y Minera (SQM Lithium Ventures) | |
| RTZ | Mining lorry electrification technology developer | Transport | Switzerland | N/A | <1 ($25,000) | 06/08/2023 | Sociedad Química y Minera (SQM Lithium Ventures) | |
| Eightinks | Lithium-ion battery manufacturing technology developer | Energy and Natural Resources | Switzerland | N/A | <1 ($25,000) | 06/09/2023 | Sociedad Química y Minera (SQM Lithium Ventures) | |
| O2 | Water loss reduction technology producer | Energy and Natural Resources | Chile | N/A | <1 ($25,000) | 06/10/2023 | Sociedad Química y Minera (SQM Lithium Ventures) | |
| Coddi | Predictive industrial equipment maintenance technology developer | Industrial | Chile | N/A | <1 ($25,000) | 06/11/2023 | Sociedad Química y Minera (SQM Lithium Ventures) | |
| Konatec | Data-equipped mining production optimisation platform | Energy and Natural Resources | Chile | N/A | <1 ($25,000) | 06/12/2023 | Sociedad Química y Minera (SQM Lithium Ventures) | |
| Chass | Infrastructure and energy charging service | Energy and Natural Resources | Chile | N/A | <1 ($25,000) | 6/13/2023 | Sociedad Química y Minera (SQM Lithium Ventures) | |
| Remote Waters | Water purification technology developer | Industrial | Chile | N/A | <1 ($25,000) | 6/14/2023 | Sociedad Química y Minera (SQM Lithium Ventures) | |
| Relitia | Lithium-ion battery recycling service | Energy and Natural Resources | Chile | N/A | <1 ($25,000) | 6/15/2023 | Sociedad Química y Minera (SQM Lithium Ventures) | |
| Aiguasol | Lithium operation water recovery technology provider | Industrial | Chile | N/A | <1 ($25,000) | 6/16/2023 | Sociedad Química y Minera (SQM Lithium Ventures) | |
| pHion Therapeutics | mRNA vaccine development | Healthcare | UK | N/A | N/A | 06/01/2023 | Sino Biopharmaceutical (invoX Pharma Limited) | N/A |
| Ottonomy | Autonomous robot-based contactless delivery service | Industrial | US | N/A | N/A | 06/02/2023 | Aeroporti di Roma (ADR Ventures) | N/A |
| Dig Security | Cloud data security technology provider | IT | Israel | N/A | N/A | 06/01/2023 | Samsung (Samsung Ventures) | N/A |
| Fuse Oncology | Oncology software developer | Healthcare | US | A | N/A | 06/01/2023 | Cone Health (Cone Health Ventures), Northeast Georgia Health System (Northeast Georgia Health Ventures) | N/A |
| Ficha | Image recognition software developer | IT | Japan | N/A | N/A | 06/02/2023 | Bosch | N/A |
| Ecbo | Luggage storage service | Services | Japan | B | N/A | 06/02/2023 | Chishima Tochi, Kenedix | Spiral Capital (Japan Fund No 2) (lead), KSK Angel Fund, Hiroshi Tomishima, Fumiaki Koizumi, Ryusuke Matsumoto, Toru Shimada, Hiroyuki Miyakawa, Nobuhiro Sakakibara, Kosuke Matsumoto |
| TeraWatt Technology | Lithium-ion battery producer | Energy and Natural Resources | US | Pre-C | N/A | 06/05/2023 | Inpex Corporation, Rakuten Group (Rakuten Capital), Mori Trust | Glin Impact Capital, Temasek, Khosla Ventures, Jafco, Development Bank of Japan, INCJ (JIC Venture Growth Investments) |
| M Stand | Coffee chain operator | Consumer | China | B+ | N/A | 05/06/2023 | Xiaohongshu (lead) | CMC Capital, GenBridge Capital, BA Capital |
| Pasabi | AI-powered online fraud detection technology developer | IT | UK | N/A | N/A | 05/06/2023 | VeUp | N/A |
| Nest Egg | Bank customer-focused investment advice platform | Financial | US | N/A | N/A | 05/06/2023 | OceanFirst Bank (lead), Republic Bancorp | N/A |
| Ripplr | Owner of inventory management platform Ripplr | IT | India | N/A | N/A | 06/06/2023 | Sojitz Corporation | N/A |
| Liberaware | Developer of indoor small drone Ibis | Industrial | Japan | D | N/A | 05/06/2023 | JR East (JR East Start Up), Safie | Chiba Bank (Chibagin Capital), Leave a Nest Capital, One IP PE2 |
| TamedAI | AI-based document processing platform | IT | Germany | N/A | N/A | 06/07/2023 | Adesso (Adesso Ventures) | N/A |
| Agtonomy | Agricultural hybrid autonomy platform | Industrial | US | N/A | N/A | 06/07/2023 | Doosan Group (Doosan Bobcat) | N/A |
| ChromaCode | Genomics multiplexing platform | Healthcare | US | N/A | N/A | 06/07/2023 | Shimadzu/Global Brain (Shimadzu Future Innovation Fund) | N/A |
| Hemanext | Blood processing, storage and transfusion technology developer | Healthcare | US | N/A | N/A | 06/07/2023 | Vitalant | N/A |
| Delfin Midstream | Liquefied natural gas export infrastructure developer | Energy and Natural Resources | US | N/A | N/A | 06/08/2023 | Mitsui OSK Lines | N/A |
| LinkAja | Digital wallet developer | Financial | Indonesia | N/A | N/A | 06/08/2023 | Telkomsel | Unnamed state-owned lenders, an unnamed investor |
| Quell Therapeutics | T-regulator cell therapy developer | Healthcare | UK | N/A | N/A | 06/09/2023 | AstraZeneca | N/A |
| CA GameFi | Blockchain game developer | Media | Japan | N/A | N/A | 06/09/2023 | Gumi | N/A |
| Tanotech | Social welfare and education gamification technology developer | Media | Japan | N/A | N/A | 12/06/2023 | Lion Corporation | N/A |
| AlphaFusion | Astatine-based radiopharmaceuticals developer | Healthcare | Japan | A | N/A | 12/06/2023 | Toshiba (Toshiba Energy Systems) | N/A |
| Vincere Biosciences | Parkinson's disease drug developer | Healthcare | US | N/A | N/A | 12/06/2023 | HanAll Biopharma (co-lead), Daewoong Pharmaceutical (co-lead) | N/A |
| Mangata Networks | Satellite and wired communication service | Industrial | UK | N/A | N/A | 09/06/2023 | KT Sat | N/A |
| L&C NYC | Creative agency studio | Media | US | N/A | N/A | 12/06/2023 | Serviceplan Group | N/A |
| StandEgg | Mobile video game developer | Media | South Korea | N/A | N/A | 09/06/2023 | WeMade Play | N/A |
| Noodoe | EV charging infrastructure provider | Transport | US | N/A | N/A | 12/06/2023 | ABM Industries (ABM Ventures) | N/A |
| Radar | Location data infrastructure platform | IT | Brazil | N/A | N/A | 03/05/2023 | Lojas Renner (RX Ventures) | N/A |
| Humane | AI-focused integrated device and cloud services platform | IT | US | N/A | N/A | 12/06/2023 | Salesforce (Salesforce Ventures Impact Fund) | N/A |
| Tribble | AI-based sales, marketing and product team collaboration platform | Services | US | N/A | N/A | 12/06/2023 | Salesforce (Salesforce Ventures Impact Fund) | N/A |
| Tracer | Data intelligence platform | IT | US | A | N/A | 6/14/2023 | Bertelsmann (BDMI) (co-lead) | Progress Ventures (co-lead), S4S Ventures, Arbour Way Investors |
| Croptix | Crop health detection technology developer | Industrial | US | Seed | N/A | 6/14/2023 | Advancing Eco Agriculture (lead) | 1855 Capital, Ben Franklin Technology Partners |
| Breakaway | Music festival operator | Services | US | N/A | N/A | 6/14/2023 | Bustle Digital Group | RSE Ventures (lead), Animal Capital, Human Ventures, George Ruan, Jacob Trouba, Gross Labs, Steve Martocci |
| Replique | Industrial part digital platform spun out of BASF (Chemovator) | Industrial | Germany | Seed | N/A | 6/15/2023 | N/A | STS Ventures (lead), Chameleon, R3 Consulting & Investment |
| Ascension Clean Energy | Clean hydrogen-ammonia producer | Energy and Natural Resources | US | N/A | N/A | 6/14/2023 | Mitsui OSK Lines (MOL Clean Energy), Clean Hydrogen Works | N/A |
| Venus Aerospace | Hypersonic flight-based fast transport service | Services | US | N/A | N/A | 6/14/2023 | Airbus (Airbus Ventures) | N/A |
| Claude | Direct-to-consumer apparel producer | Consumer | Indonesia | Seed | N/A | 6/15/2023 | Tokopedia (lead), Kakao Corp, CyberAgent (CyberAgent Capital) | Prima Fund I |
| Hilab | Remote lab testing service | Healthcare | Brazil | N/A | N/A | 5/31/2023 | Positivo Technologia | EB Capital (lead) |