The $53bn US incentive package has so far had less impact on the semiconductor industry than expected. But as generative AI unleashes a wave of investment in new types of chipmakers, the act will influence where the money goes.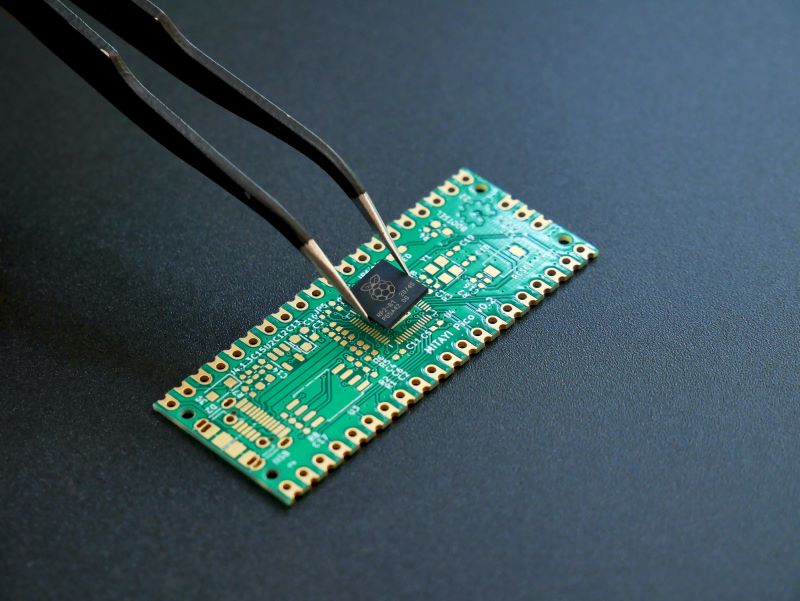 "We have the strong conviction that AI, especially generative AI, is coming, and it's going to be a mega trend opportunity for the semiconductor industry for decades to come," says Henry Huang, an investment director with TDK Ventures, the investment arm of Japanese electronics firm TDK.
Generative AI has already been the catalyst for many of the big semiconductor financing rounds this year. Chipmakers addressing the specific challenges of generative AI — a need for fast processing and handling extremely large amounts of data — are pulling in big rounds.
In September Mountain View-based Enfabrica raised $125 million to develop converged networking and memory fabric, with Nvidia joining the round as a strategic investor. In August Tenstorrent raised more than $100 million, co-led by Samsung Catalyst Fund and Hyundai Motor Group, to develop chips to power AI products and RISC-V technology. And in June Celestial AI raised more than $100 million to address the high-computing and memory demands brought on by AI. The round was led by IAG Capital Partners, Koch Disruptive Technologies and Temasek's Xora Innovation fund. Samsung Catalyst and automaker Porsche also joined, among others.
"We are also seeing a wave of innovation on the compute side, optimising architectures for the emerging AI models and new workloads," says Dede Goldschmidt, a vice president and managing director of Samsung Catalyst Fund, a corporate venturing unit of South Korean electronics corporation Samsung.
"In the past 12 months, we have seen bifurcation in venture investments," Goldschmidt adds. "On one hand, there has been a significant slowdown in volume of investments, making it more challenging for startups to attract investors and secure financing rounds. On the other hand, some companies were able to close impressive rounds from strong investor syndicates."
Huang says the TDK is working on a number of semiconductor deals, which had yet to be announced in early October when he talked to Global Corporate Venturing. Among the areas he is looking at most closely is the booming area of edge AI chips. Edge AI chips process data at the network's edge, which means they can work on a device without any connection to the cloud.
Goldschmidt says what's driving semiconductor innovation is that generative AI amplifies three big challenges. First, the need for more memory to hold data and very large AI models. Second, the need to move the data more efficiently from memory to compute. And third, the need for compute engines that are optimised for these new AI models in the cloud and at the edge.
Goldschmidt underlines the winds of change in the semiconductor industry. He envisions a future where startups usher in the era of "Memory Boxes" to revolutionise how memory and data are handled in compute servers, as was previously done with storage disaggregation. With this memory disaggregation, tens and hundreds of terabytes of memory could be pooled, tiered and shared across multiple compute hosts, effectively maximising memory consumption.
"We have seen an exploding growth in data," Goldschmidt says. "As a result, data movement in the data centre has become a central architectural design consideration. Moving data is expensive; it introduces latency and consumes a lot of power, particularly for AI."
An underwhelming Chips Act
The impact of the Chips Act of 2022 on semiconductor investment, on the other hand, has been relatively muted.
Signed by President Joe Biden in August 2022, the Chips Act legislation – which is one part of the much broader Chips and Science Act of 2022 – promises nearly $53 billion in incentives and subsidies for US semiconductor manufacturing, research and development. It was aimed to stimulate US job creation directly in the semiconductor industry as well as in related sectors. The Chips Act is also seen as a much-needed positive economic impact in the wake of the Covid-19 pandemic.
It also aims to reduce dependence on foreign supply chains, particularly those in Taiwan, making the U.S. less vulnerable to disruptions in the global semiconductor market.
A year on from the legislation being signed, the Department of Commerce reported that it has received more than 460 statements of interest from companies for projects across 42 U.S. states that are interested in receiving Chips Act funding for manufacturing, supply chain technology and commercial R&D. The Department of Commerce announced its first round of grants in August 2023 to support the development of open and interoperable wireless networks.
But many have found this pace of funding slow, and are waiting for more department announcements. The Chips Act also brings with it a compliance process and strings are attached. For instance, a company can't start a new venture in China for at least 10 years after receiving a Chips Act grant. A looming federal government shutdown in mid-November also raises concerns about the short-term future of Chips Act funding.
Erik Terjesen, a partner at Silicon Foundry, a San Diego-based advisory platform, works with a number of large corporations, including cleantech companies and clients in the chip space, such as SK Hynix, the Korean maker of flash memory chips.
He says he's had multiple clients seeking information about the Chips Act and what the requirements and impacts could be. He says that because of the complexities of the Chips Act, it may take some time before many established chip companies even start to take advantage of it.
Investors say the Chips Act worked more to stir discussions in the semiconductor sector than causing a shift in funding activity.
It is more likely to have a "trickle down" impact than an immediate one, says TDK's Huang, although the effect may eventually be profound.
"We view the Chips Act as more of an enabler to stimulate investment and innovations in the space," he says.
But will it influence where AI-focused chips are made?
However, the Chips Act delivers a clear message to investors that the US government supports the semiconductor industry, says Huang of TDK Ventures, an early-stage corporate VC firm that invests in hard-tech startups. Indeed, many investors say the Chips Act was geared to inspire confidence among investors, as the U.S. government provides financial incentives to create a favorable environment for semiconductor innovation.
"If I think about the Chips Act and what it is ultimately going to do, it's going to create a core basic functionality," says Daniel Docter, managing director of Dell Technologies Capital. "And that's plenty good enough to deliver the types of chips that most startups are trying to build, because they're focused on building AI functionality."
The Chips Act then becomes a compass, helping to steer existing portfolio companies toward a successful market strategy. TDK Ventures, for example, is an investor in Groq, a high-performance computing company that has raised more than $362 million in venture funding and is valued as a unicorn.
The semiconductor company recently unveiled its Language Processing Unit and announced that it would be fabricated on US soil through a partnership with Samsung Foundry. This development symbolises a collaboration between innovative semiconductor startups and established industry giants, underpinned by the growing appetite for the capabilities that generative AI can offer.