UBS and Goldman Sachs were part of a $23m round for Droit, which is expanding its regulatory compliance product to wealth management in a risk-conscious financial sector.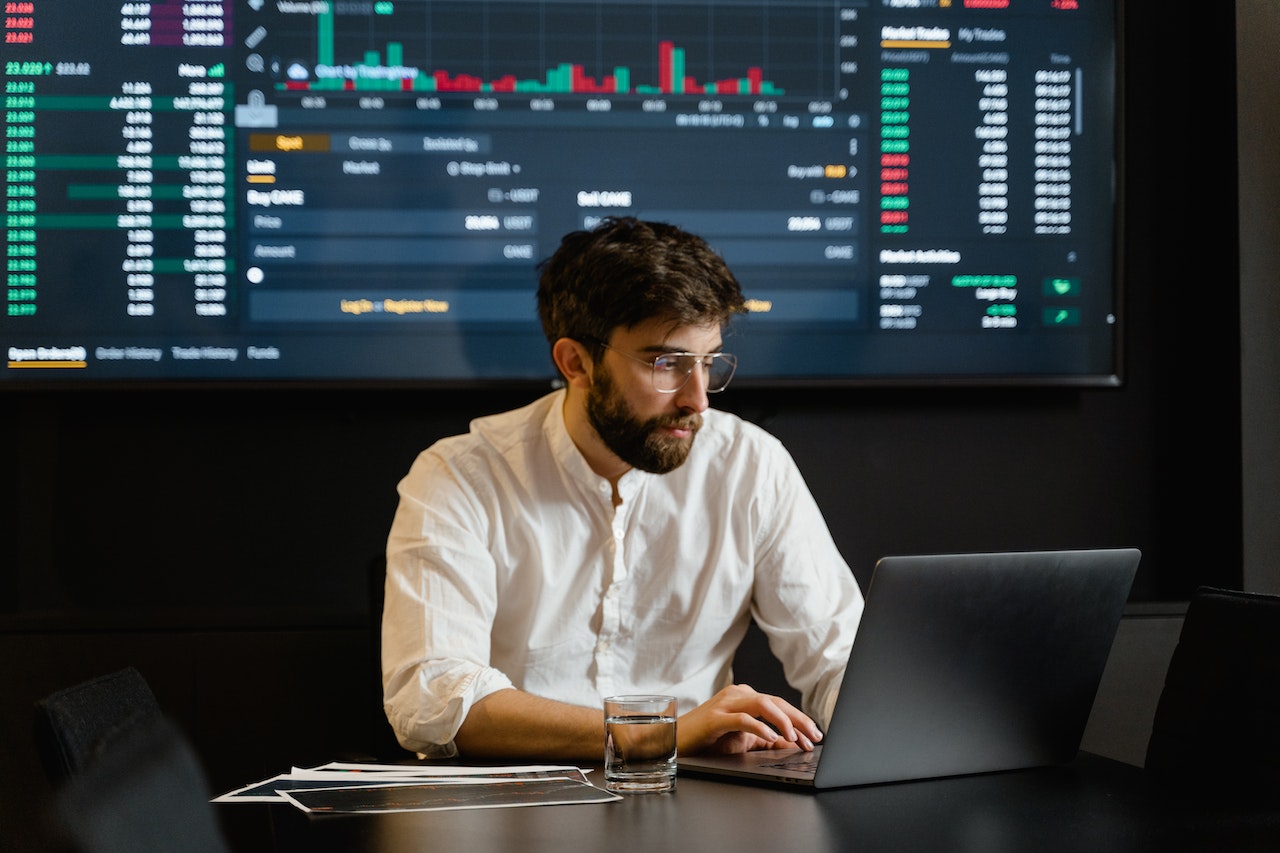 Regulatory software provider Droit secured $23m this week in a series B round backed by investment banks and customers UBS and Goldman Sachs as the financial technology sector looks beyond the post-pandemic slump.
As shown in the graph below, the amount raised in corporate-backed fintech rounds is considerably below what it was a year ago, with last month seeing the lowest figures for two years.

Although many areas of fintech have found the going tricky in recent months, compliance products, which lean into enterprise software, have been doing relatively well.
Droit's Adept software platform processes investment enquiries to tell users which deals are legally permissible in which geographical jurisdictions. It closed its latest round following a year in which it launched four new products commercially and opened a new office in Singapore.
The beneficial environment has been aided by a series of high-profile fraud cases in the past year, including the collapse of $32bn cryptocurrency exchange FTX and the class-action lawsuits launched against Zelle, a peer-to-peer payment platform allegedly riddled with fraudsters. It's an environment that banks in particular have had to adapt to.
"Financial institutions are under pressure to adhere to increasing and ever-changing regulatory requirements, often in multiple jurisdictions for a single transaction," Droit founder and CEO Brock Arnason tells Global Corporate Venturing.
"Firms that are best positioned are those that have a flexible infrastructure in place to operationalise laws, rules and policies in a repeatable, defendable process."
The interest has been reflected in early-stage funding. Salesforce and SentinelOne backed cloud compliance platform Drata's $200m series C round at a $2bn valuation at the end of last year. Transaction screening service GSS, contractual compliance automation specialist Banyan and Sourcemap, which provides supply chain visibility software, have all closed rounds in the $15m to $40m range in 2023.
UBS co-led the round with growth equity firm Pivot Investment Partners through its UBS Next fund. The deal came more than six years after a $16m series A that included Goldman Sachs and Pivot as well as trading firm DRW and bank Wells Fargo. Getting an extra strategic backer onboard was a deliberate decision as Droit looks to expand into wealth management.
"This year marks Droit's 10-year anniversary," Arnason says. "Most of that time, we have focused on products for capital markets.
"Through our relationships with global banks, we recognised an opportunity to apply our technology to wealth management. We are poised for growth and felt now is the time to bring on a strategic investor to help us along the way."
Wealth management is a key part of the UBS business, and it said this week it plans to help Droit develop its service. It will also use the company's decision-making tools to streamline regulatory compliance activities in real time.
That isn't just window dressing – there are real risks involved. Allianz was fined more than $6bn last year because of fraudulent conduct at an asset management subsidiary, shortly after Morgan Stanley Wealth Management's accounts were targeted by cyber criminals.
And, while wealth management is a logical next step for a company focused on public markets compliance, there are other sectors where it can move to, most obviously Web3, which is notorious for its bad actors. But its potential is not restricted to hunting out fraud. The boom in environmental, social and corporate governance practices requires advanced regulatory tools, and that is a market that goes beyond banks.
"The Adept platform is best at meeting high-volume decision-making needs in a highly regulated environment," says Arnason. "This has been proven in the capital markets space, we are beginning to apply this within wealth, and Adept has the potential to address other areas, such as ESG and digital assets regulation."
Artificial intelligence and machine learning are continuing to make big jumps and growing the scope of what decision-making platforms can do, while risk control is also becoming a more urgent part of financial services. Regtech could be a big part of fintech as the year progresses.