The alternative meat sector is struggling but DSM Venturing believes there is a future for lab grown meat as regulatory hurdles are overcome.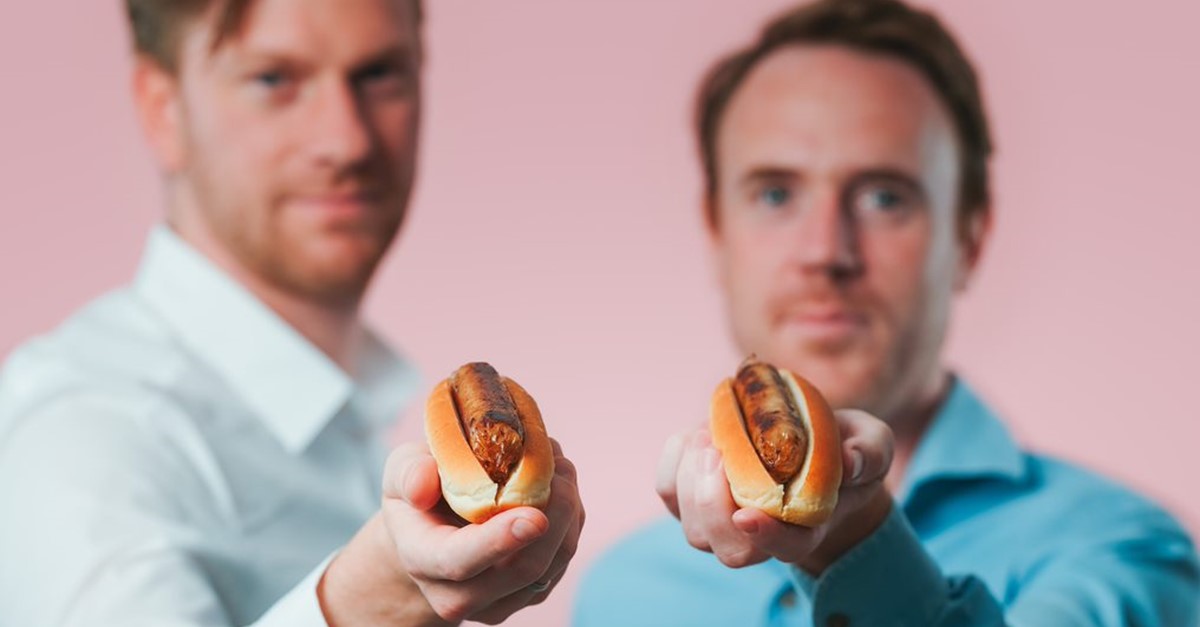 Cultivated pork developer Meatable received $35m from investors including health and nutritional products group DSM-Firmenich last week amidst a trying time for the alternative meat sector, one of the more promising consumer technology areas in recent years.
For the past decade, a plant-based 'revolution' has been touted as more and more startups emerge with new protein alternatives promising to replicate the taste and nutritional value of animal meat.
The next wave of products starting to come to the market is cultivated meat grown from scratch. Netherlands-based Meatable, which launched in 2018, is one of these producers.
The company's technology uses pluripotent stem cells to grow meat from a single cell that can be obtained from an animal without harm. It claims the process can generate cells and muscles within just eight days, and it has created sausage, dumpling and pulled pork substitutes with the system.
The series B round pushed Meatable's overall funding to $95m and DSM-Firmenich invested through DSM Venturing, the corporate venture arm that first backed the company in its 2021 series A round as a strategic bet.
"There was a technology connection as well as an investment connection through DSM Venturing," Pieter Wolters, DSM Venturing's managing director, tells Global Corporate Venturing.
"We see cultivated meat as a key technology in the protein transition. We believe there will be various ways toward alternative proteins next to existing protein supplies – plant-based, cultivated, precision fermented – that's why we invested in Meatable in their first round."
The technology connection came through a joint development agreement DSM formed with Meatable the same year, lending expertise in areas like fermentation, cell analysis and mass production. The startup will now look to upscale its production facilities as it gets ready to commercially launch its products in Singapore next year.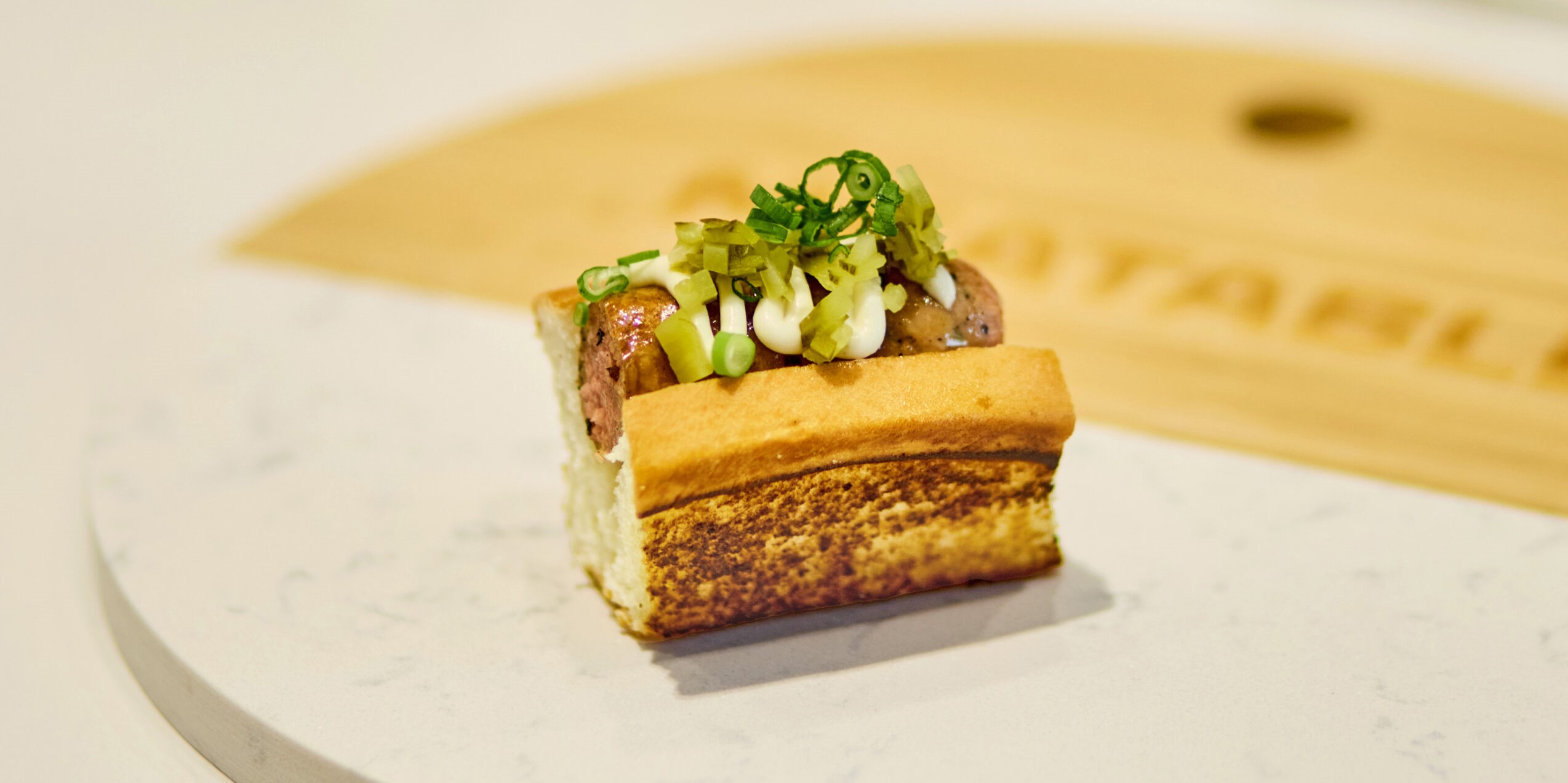 Overcoming the limits of plant-based substitutes
The round comes as welcome news for the alternative meat sector, where the biggest players have so far been vegetarian meat substitute brands. Impossible Foods and Beyond Meat have led the pack, striking supply deals with burger chains Burger King and McDonald's respectively.
But General Mills-backed Beyond Meat revealed this week that its sales have fallen 30% in the last financial quarter, and its market cap has dropped from $10bn a few months after its 2019 IPO, to below $1bn. Impossible, which has raised nearly $2bn from investors like GV and Microsoft, cut staff and sales projections late last year, and a recent Bloomberg report claimed the value of its shares have sunk by nearly 90% from their peak on the secondaries market.
There is no smoking gun for the industry's difficulties but the reason most commonly cited is price. Impossible's plant-based Whoppers continue to cost more than its meat counterpart in US Burger King restaurants, and the difference for those highly-funded brands is even more stark on supermarket shelves.
Price may be an bigger barrier roadblock for lab-grown meat companies like Meatable, which still work on a very small scale.
"You need to get (cell) growth medium and growth factors at cost levels where they lead to affordable alternative protein sources, and that's a big challenge," says Wolters. DSM-Firmenich is helping Meatable face that challenge, with the expectation cultivated meat could be cost-competitive in future.
"If we didn't believe that, we wouldn't have invested in it," Wolters says. "But we also believe it will be really challenging, and it will require getting to scale as soon as possible.
"It's hard to give an exact timeline on that but it's definitely years, not months, and it's definitely not one or two either. It is something we strive to help reach, sooner rather than later, and scale is going to be critically important for that."
One big advantage the lab-grown meat could have is taste. Plant-based alternatives have struggled to replicate the meat experience despite the hype while vegetarians – in theory, the core customer – may not even want a meat-like burger. The hope is that cultivated alternatives can come a lot closer to the meat experience, perhaps even all the way.
"The consumer has to like it, and I think cultivated meat has a lot of potential there because it is real meat."
"Cost is not the only reason some of the other technologies are maybe not continuing to grow as they were expected to," Wolters says. "There is also texture and flavour – the consumer has to like it, and I think cultivated meat has a lot of potential there because it is real meat."
In the near term, there are the regulatory issues. Meatable didn't choose Singapore for its first market because it was handy – it's the only country in the world where lab-grown meat has secured regulatory approval to be sold. The US gave the go ahead to two cultivated chicken startups this June, but on an individual basis, and each is rolling out their product in only a single outlet.
Perhaps the biggest argument for Meatable is that its technology is necessary: livestock is responsible for over 14% of human-derived greenhouse gas emissions and grazing land is devastating natural habitats, not to mention the cost to the animals themselves. If the tech works, it could mean large quantities of meat being grown without huge water and land use and without antibiotics. Wolters sees that as a prime reason for the market to expand.
"You are now also seeing small initial signals in Europe," he says. "The Netherlands has approved tastings of cultivated meat later this year which is a step forward. We think as the technology progresses and proves to be safe as it becomes more relevant in global markets, all jurisdictions are going to take a really hard look at it at some point. Because it's going to be critically important to do."