Funding in every other sector continues to decline but industrial startups solving climate change and logistics problems are in vogue.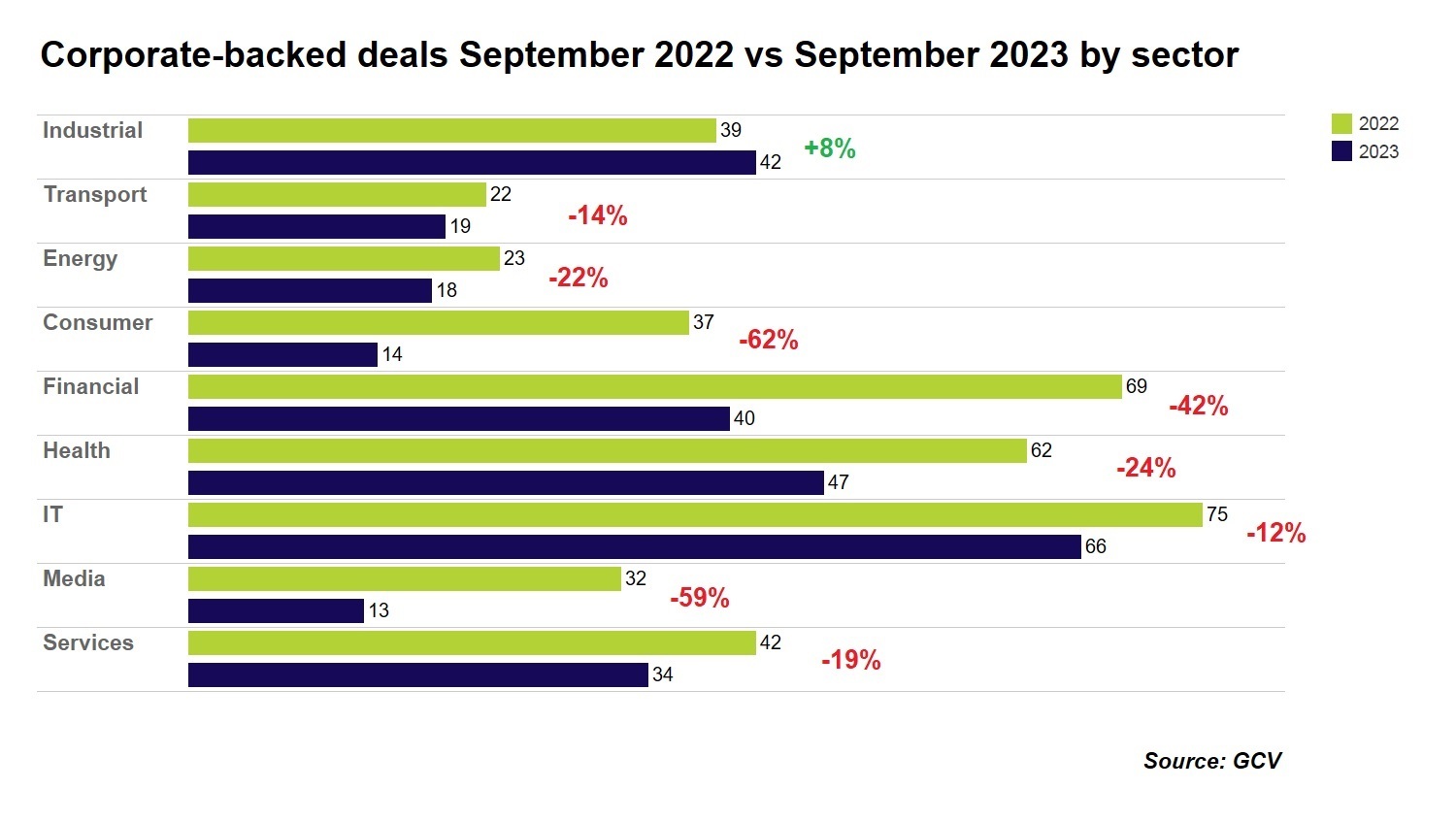 Corporate investors increased backing for startups in the industrial sector in September, even as funding in every other sector continued to decline compared from the same month last year.
The increased interest in industrial sector startups may reflect the fact that companies are still dealing with the global supply chain vulnerabilities that became obvious during the pandemic. Companies are looking to partner with startups that can bolster their capabilities in logistics, distribution, or manufacturing. Climate change is also a big factor, as lots of the deals within this sector in September related to the sustainability of industry.
The sectors that experienced the biggest decreases year on year were consumer and media, both sectors that are under stress due to the cost of living crisis which is leading consumers to cut back on non-essentials.
See all the corporate-backed funding rounds for September here.
Dollar value increase
After an expected lull of the summer months, September bounced back with an increase in the number of corporate backed startup funding rounds, and a big jump in their dollar value. Up to 293 deals from August's 258, the dollar value more than doubled from August's $7.97bn to an impressive $16.5bn. This was, in part, due to some very large funding rounds – three of which were valued at $1bn or higher.
We also saw an interesting increase in deals in certain subsectors. In the automotive space, there were 15 corporate-backed funding rounds — a sharp increase from July's 7 deals and August's 8; we also saw a big jump in funding rounds in the artificial/advanced materials sector. A notable 13 deals took place in this area, with the previous month of August having none, and July seeing just 3.

Advanced materials
Advanced materials was a big contributor to the boost for the industrial sector in September. The largest deal of the month was $1.605bn in funding for Sweden's H2 Green Steel, which specialises in producing steel with 95% less CO2 emissions. With the industrial sector being a big culprit when it comes to climate damaging emissions, this is a ray of hope for neutralising the industry's impact. Notable corporate investors were Hitachi Energy and automotive company Schaeffler.

A big month for green steel, we also saw Boston Metal close a $262m series C round, which will further their mission to decarbonise steel making. The round saw participation from Aramco, Microsoft, mining company BHP, steel producers ArcelorMittal and webhosting company SiteGround.
Another sizeable deal in the advanced materials area included a $200m round series B for Lyten, producers of supermaterial 3D graphene. Other interesting companies raising money included Paptic, which produces sustainable packaging materials and Detrapel, which produces a sustainable manufacturing coating. Clearly the buzz in the industrial sector is sustainability.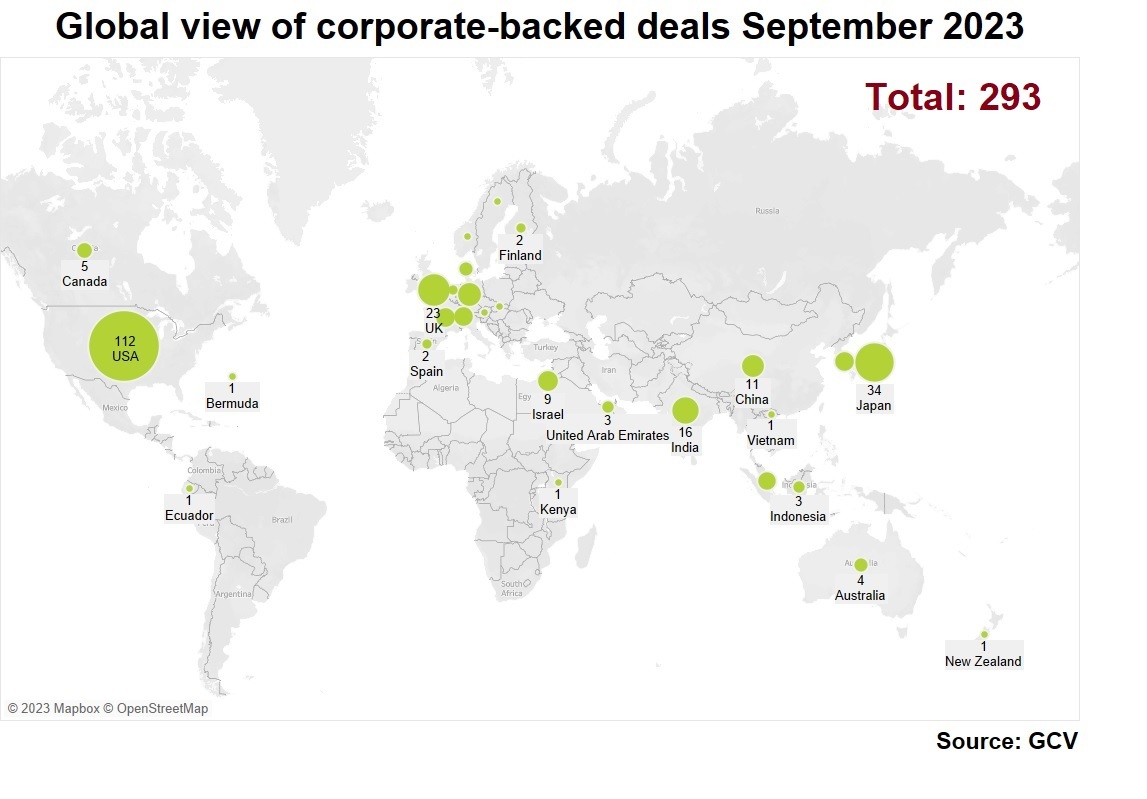 The return of autotech
September saw an increase in funding rounds for automotive startups, indicating that there is still interest in advances in this area.
The third largest deal of the month was for Rox Motor, maker of smart SUVs. It closed a $1bn round of funding from Chinese company Weiqiao Pioneering Group.
Ascend Elements, which produces materials for sustainable EV batteries, raised a $542m round of funding which saw participation from energy companies Tenaska and Alliance Resource Partners, shipping company CMA CGM, BHP and Hitachi.
Electric motorbike producer Ather Energy had a $66m cash injection, and Softbank invested in autonomous trucking tech developer Stack AV. Maybe the month of September will signal the beginning of a fresh wave of interest in autotech.