As the travel sector recovers post-Covid, sustainable tourism is emerging as a growing trend. But are corporates daring to back it?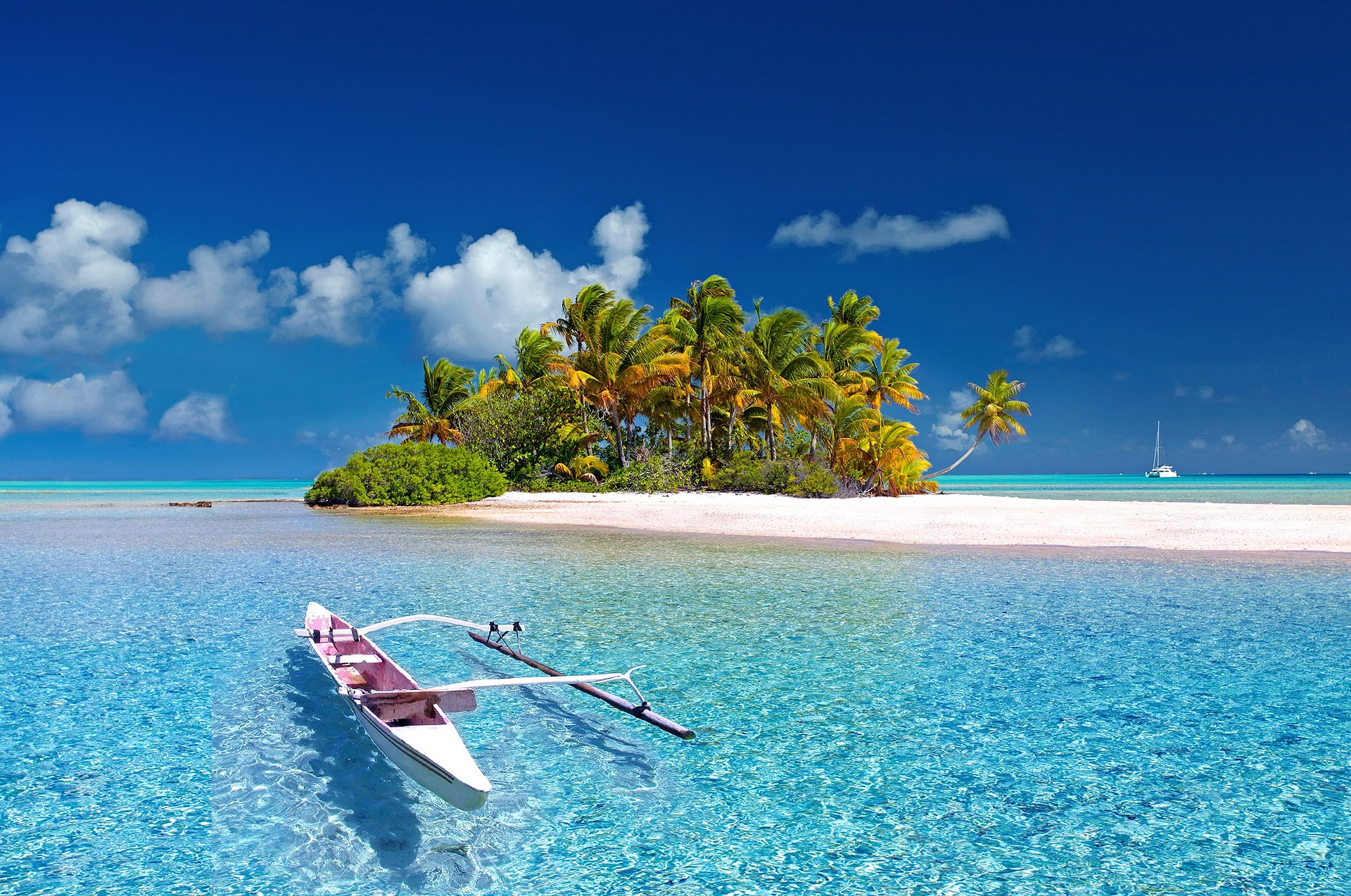 The past three years have been challenging for the tourism industry, but as the travel sector slowly recovers from the collapse of Covid-19 the question is — will it come back in a slightly revised form this time?
Post-Covid travellers are attracted to alternative forms of travel, particularly sustainable tourism. Sustainable tourism focuses on the preservation of the environment, socio-cultural surroundings and the economic support of a region.
"Sustainability has become a major trend in every sector of society," says Suzanna Chiu, head of Amadeus' corporate investment arm, Amadeus Ventures. And, she says, the concept has changed.
"Sustainable travel pre-pandemic was mainly used to describe how an influx of tourists was affecting the local communities in these regions. But now we use the term to discuss the environmental impact of travel," she says.
Chiu believes that an amalgamation of consumer and corporate changes have led to the rise in sustainable travel initiatives. "The consumer has become more interested in understanding how human activity is impacting the environment that we live in, and addressing the carbon footprint in travel has been a focus for consumers." 
She continues, "In addition, corporations have begun pushing towards net zero and carbon neutrality which has led to an increase in sustainable travel innovations. ESG has been noted as a key part of our future for investment companies, and there is an interest and consciousness with wanting to work with companies that pay attention to this important trend."
Tourists are becoming increasingly aware of their carbon footprint — 8% of the world's carbon emissions. Some 87% of tourists say they would like to travel in a more eco-friendly way, according to LuggageHero, the Denmark-based luggage storage company. In response, the industry has begun offering more sustainable getaways, from promoting more environmentally-friendly resorts or empowering local communities within tourism hotspots.
Corporate investors are starting to come back to investing in tourism. In 2019 corporate venture funds took part in funding rounds worth $5.27bn in the travel technology and travel accommodation sector, such as hotels and hostels, but the figure fell to nearly a tenth of that $565m — when the pandemic hit, according to Global Corporate Venturing's figures. In 2022 corporate spending had begun to pick up again, with corporate VCs taking part in rounds worth $1,568m, but there is still a long way to go to reach pre-pandemic investment levels. 
Just how much of this recovering corporate investment is going into startups involved with sustainable travel?
Successful startup-corporate partnerships
Amadeus Ventures, founded in 2014, is a team of five people, investing in the travel and technology sector. They have 11 companies in the portfolio and have invested in 10 startups including Chooose, a Norway-based travel assisted climate action platform that raised $15m in a series A round in January 2023.
In November 2022, Airbnb co-founder, Nathan Blecharczyk as well as the Germany-based forestry corporation, Boscor Group, backed the $3m funding round for Raus, a startup that provides nature-based stays for tourists. 
Founded in 2021, Raus specialises in getaway cabins that offer unique locations amidst nature. The cabins are sustainably built and the company also culinary and regional experiences such as alpaca hikes.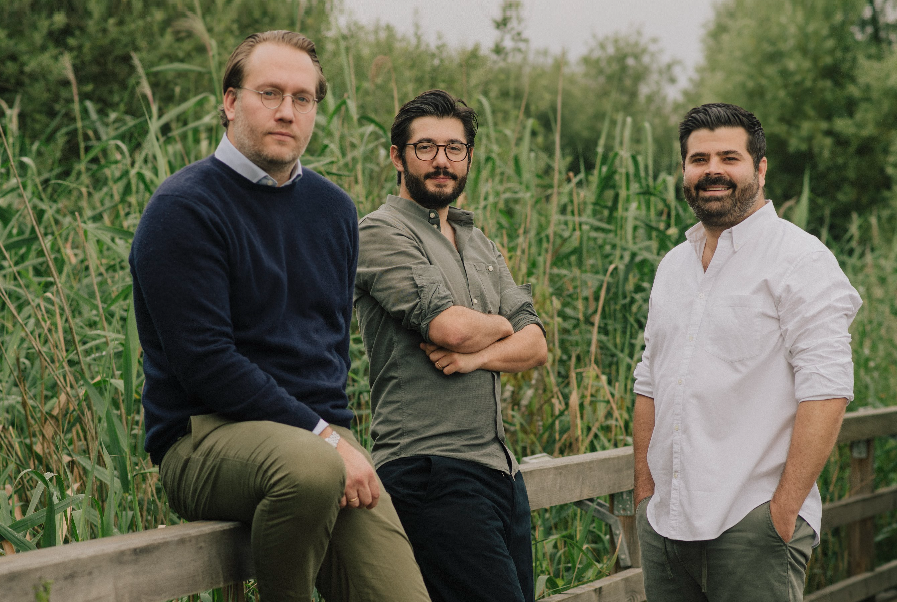 "Obviously, the environment is becoming the main emerging trend in the tourism sector," says Julian Trautwein, Raus' co-founder and managing director, "We are now all feeling a sense of environmental responsibility and it is a key consideration for the younger generations to incorporate this mentality into their travel plans."
He continues, "I have seen a growing trend for more authentic and local nature-based tourist destinations. Outdoor lodging is in fact one of the fastest-growing segments in the sector itself and that is because people understand that we need to convey the outdoors and nature into our daily lives. This has led to more tourists unintentionally taking on a sustainable travel approach." 
Moliving, a US-based developer of moveable hotel units, said that investment from SG Blocks, a US-based construction engineering company, who has helped push forward their vision.   
Moliving offers hotel units that are fully self-sufficient using renewable energy alternatives such as solar power with the ability to be constructed in a matter of months at a fraction of the cost.  The company has raised $7m so far, with SG Blocks leading its seed investment round in 2022.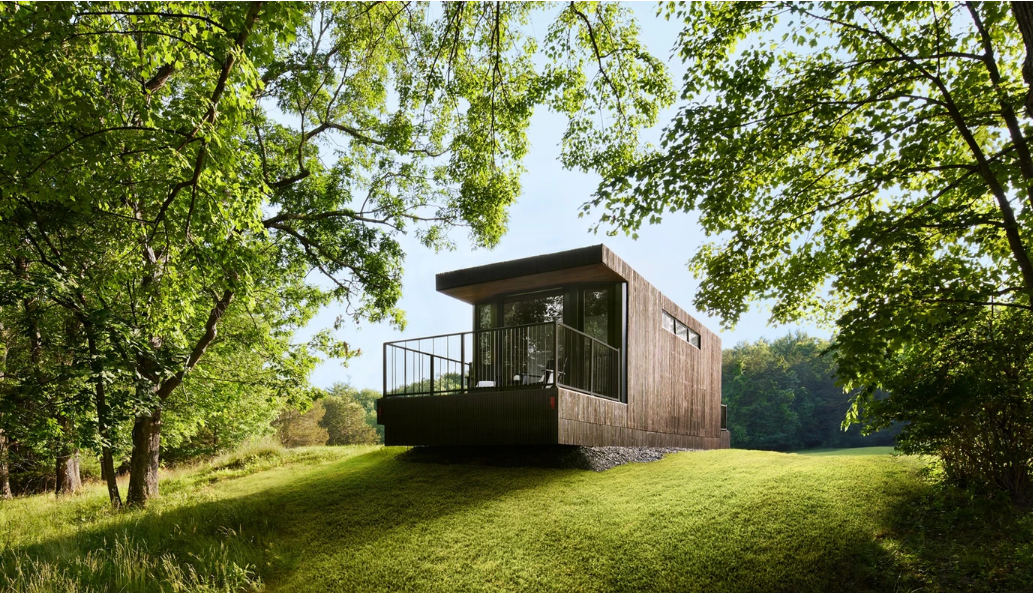 "One of our main corporate investors, SG Holdings and its chief executive officer, Paul Galvin shares the same views on the future of construction and revolutionising this space. Galvin also sits on the board of our company and has pushed our vision forward, making him and SG Holdings vital for us," says Jordan Bem, the founder and chief executive officer of Moliving, 
"Corporations are drawn to unique products," he says. "So even if the industry climate is in a positive or negative state, if your product is good and different, you will find an investor no matter what and will continue to support you through any hurdle."
Domestic travel and sustainability
Off-the-grid trips, local travel destinations and mental health retreats have also grown in popularity which inadvertently has led to more tourists traveling sustainably. 
"There have been major shifts in society that have also had an impact on accommodation and travel," says Trautwein, "The war in Ukraine and the overall economic downturn has heavily influenced travel demands, which has put this escapism notion within tourists, to get away from all the tribulations of day-to-day life and disconnect."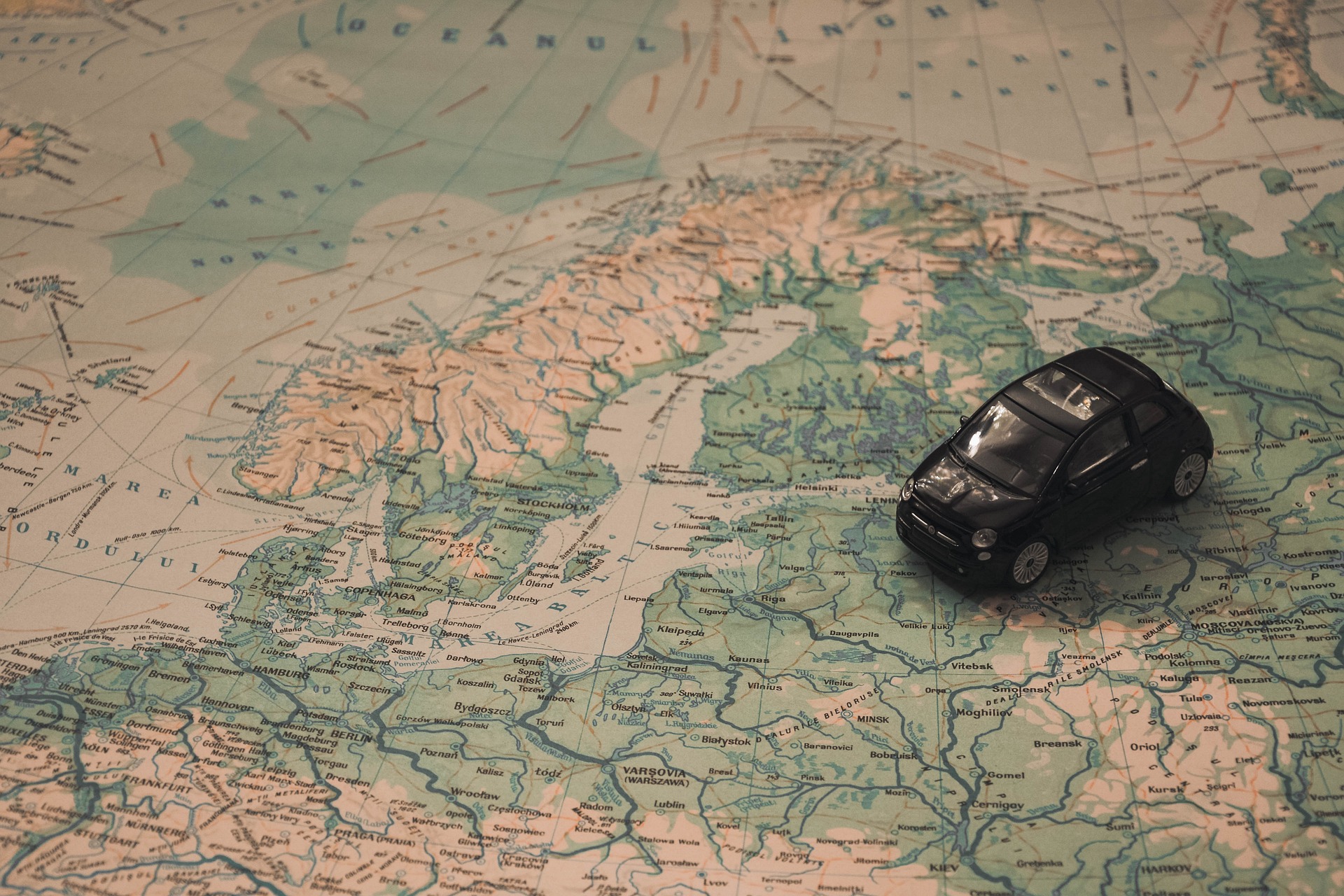 He continues, "Increasing prices within the travel sector, especially with air travel and gas prices have driven more demand towards local tourism. Travelers are looking for getaway destinations that can provide an amazing experience but are closer to home. Additionally, travel has now been shown to have a strong correlation to improved mental well-being, which has introduced a new off-the-grid type of tourism entering the market"
A recent survey conducted by Verdant Leisure; a UK-based leisure park provider found that 84% of travellers are likely to go on a 'staycation' in 2023 rather than travelling abroad due to the cost of living. The growing popularity around staycations could halt carbon emissions by reducing the number of planes in the air and placing less strain on residents in tourist hotspots.
Examples of emerging rural tourism startups include Trip Admit, an Ireland-based tour and activity provider created to help bolster Irish tourism, which has raised a total of $552,635. Other startups such as the Portugal-based app Secret City Trails, which offers games for locals to re-discover their city, raised $221,032 in 2020.
Remaining challenges
Although sustainability is popular, eco-friendly travel startups still face a number of hurdles to getting investment.
The volatility of the travel sector is one of the key things that puts investors off, says Chiu.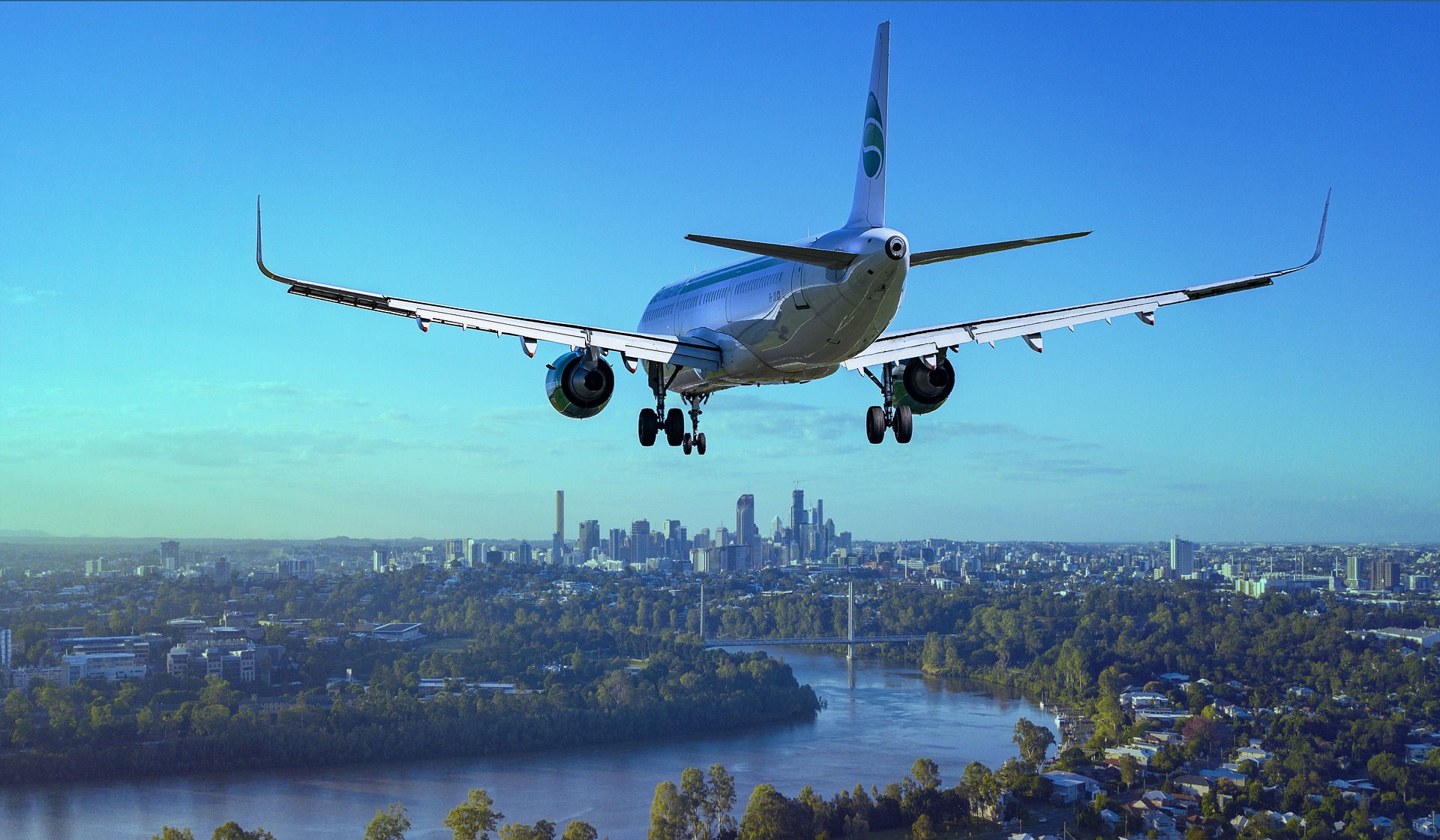 "I can draw parallels between the sustainability and deep tech travel sector," says Chiu, "Both these sectors include a lot of market factors and demands that are ambiguous as the technology and issues being to emerge, making it harder to support longer R&D investment initiatives."
She adds, "These market requirements that an investor may need to understand are higher in the sustainable travel sector which may dissuade investment and emergence of eco-based startups sprouting in the sector."
Investors are also concerned about the lack of concrete and sizeable tourism proposals in developing countries, according to the intergovernmental organisation, OECD, further halting the global expansion of sustainable startups in certain regions.
But Chiu at Amadeus Ventures believes the sector ultimately has a strong chance of survival. "Being a corporate venture capital means we can invest in the long term compared to financial venture capitals so therefore we are more flexible and willing to support sustainable startups better," says Chiu.
"Amadeus is optimistic about where we are right now," says Chiu, "Challenges can pose a great point for innovation, as the pandemic introduced a lot more cancellation requests which highlights an opportunity for process automation initiatives for airlines, therefore the industry was able to adapt as a result of the pandemic, so will be able to adapt to emerging trends around sustainable travel."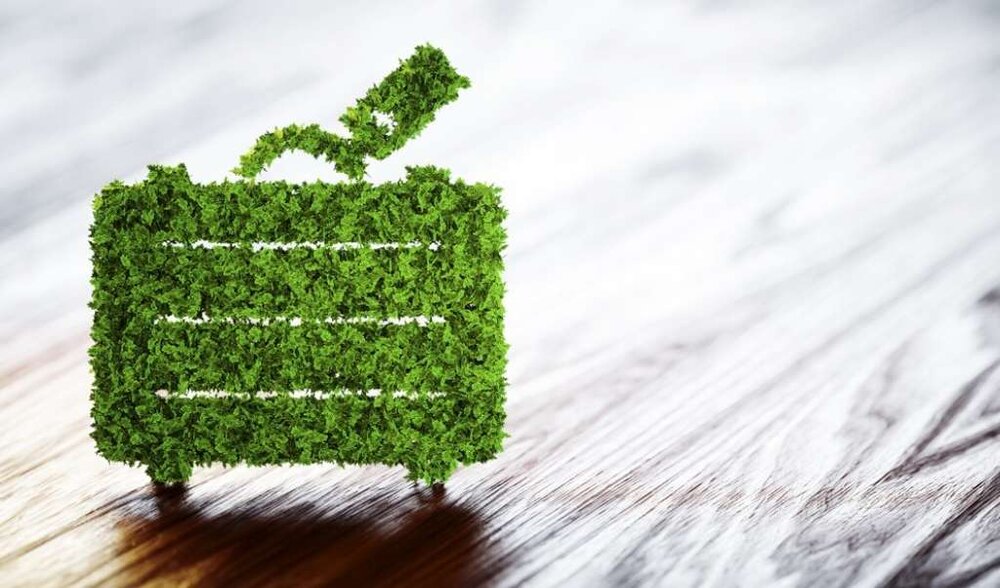 The UNWTO has also reported that sustainable development and tourism have the capacity to support job creation, especially amongst local communities, removing the fear of exploitation in these regions and allowing the industry to survive. 
With the sustainable travel market is expected to grow by $235.21bn from 2021 to 2025, proving that this sector shows no signs of slowing down and is slowly cementing itself securely in the tourism ecosystem.
"The travel industry contains many verticals, but the end goal is to provide the tourist with the best travel experience, and if that direction is headed towards sustainability that many CVCs will be keen to join forces with these exciting new initiatives," concludes Chiu.